And so the Sahadewa Barong And Kris Dance performance continues with the arrival of the Rangda is an evil demon queen (the thing with teeth) that can be seen below sneaking up on one of the servants of Dewi Kunti.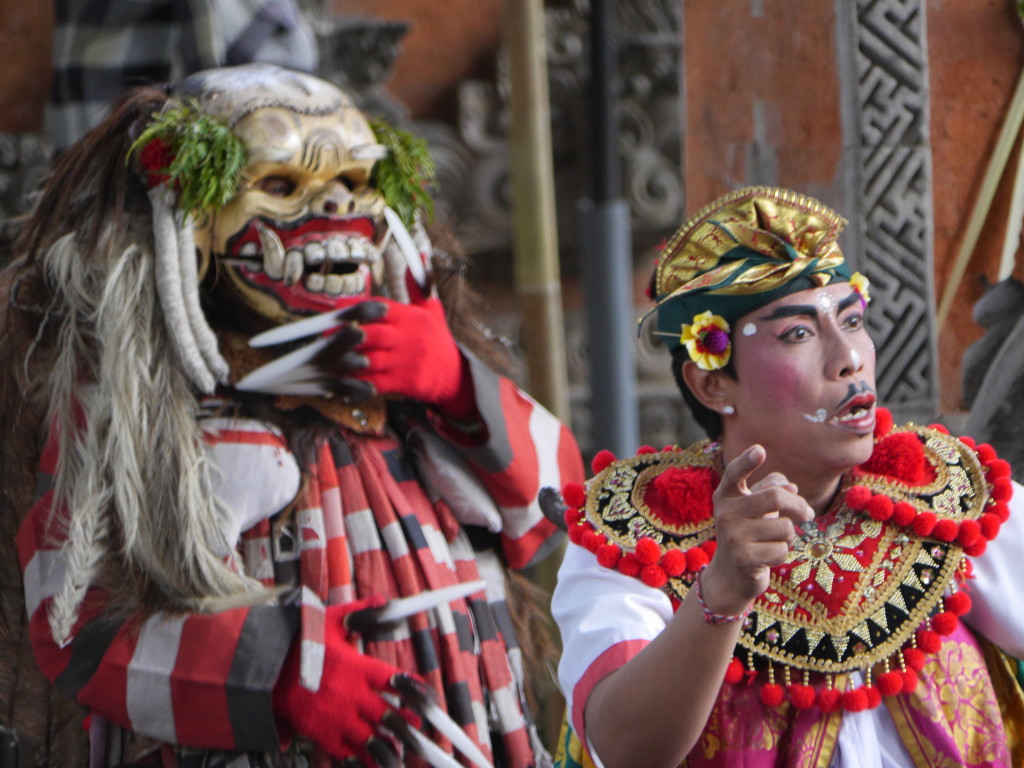 Now I am not at all sure where the character below fits in to the story. He might be Patih (the Prime Minister). Bit again, stunning costume.
By now I had really lost the plot as to what was happening on stage as there seemed to be more characters around then mentioned in the explanation leaflet we were given.
It could be that the person entering the stage in the photo below is in fact Dewi Kunti.
And that the person kneeling below is Dewi Kunti (standing with back to camera) and her son, Sahadewa (kneeling). The reason I think this is because the kneeling character later ends up tied to a tree, and the leaflet said that Sahadewa ends up tied to a tree. This is doubly confusing because at the time I was watching I thought the kneeling character was female!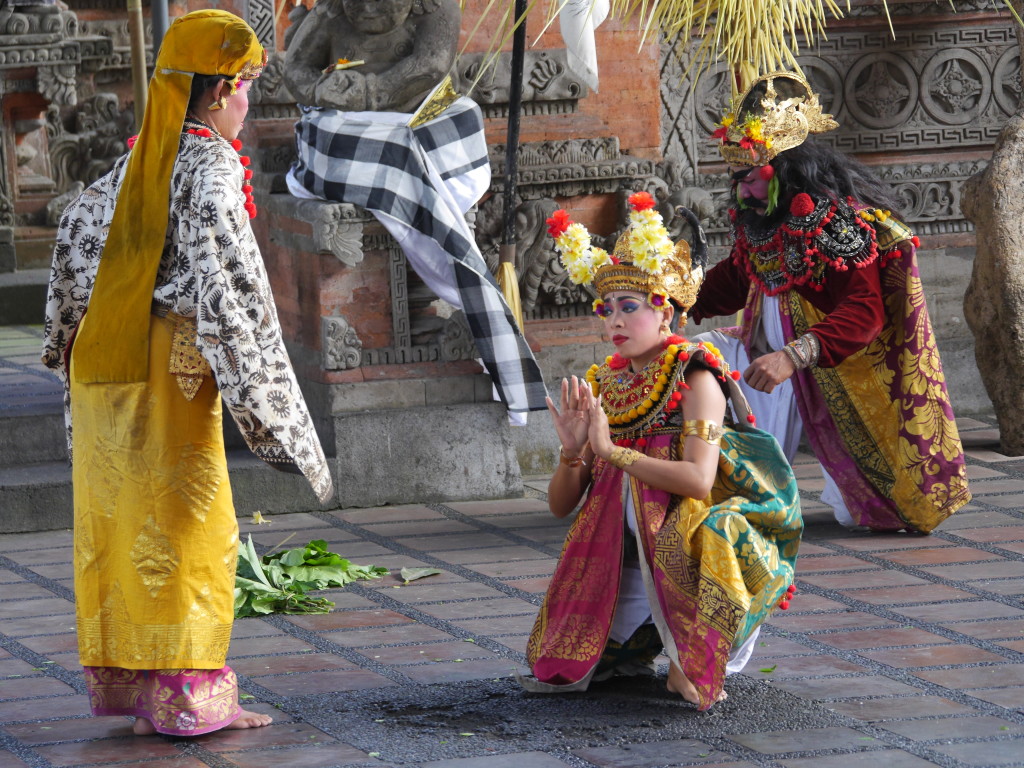 The costumes were truly amazing…
Now, I do know that the photograph below is of Rangda the evil demon queen. I did find the breasts a bit comical…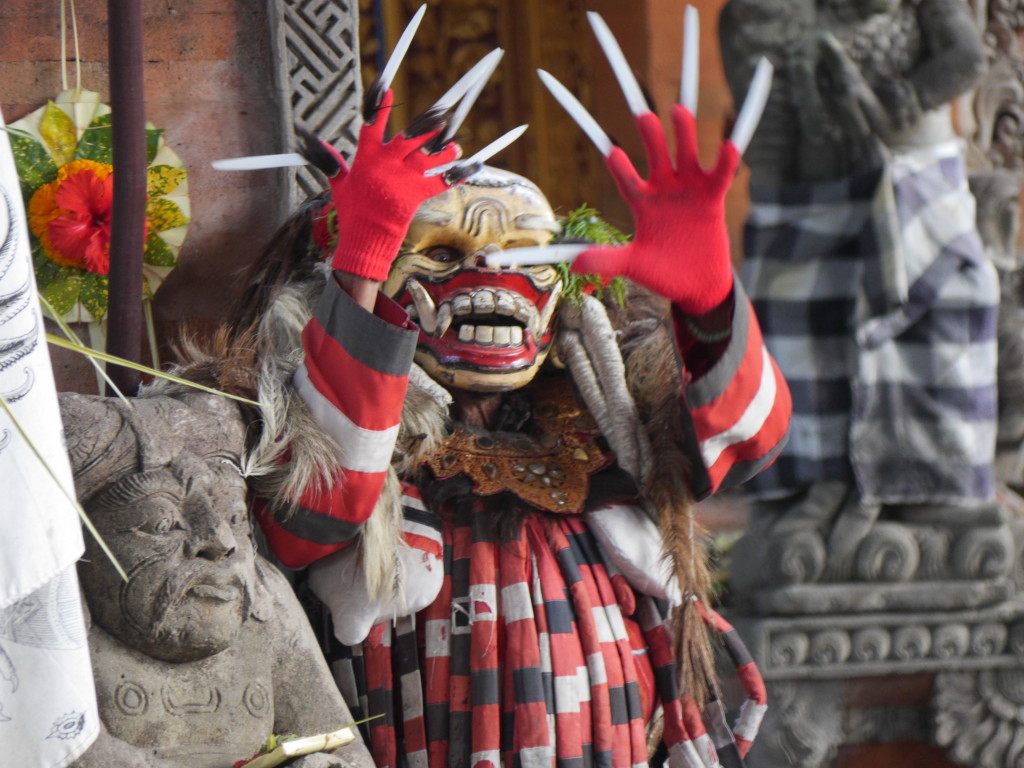 Finally Sahadewa ends ups tied to a tree in the forest.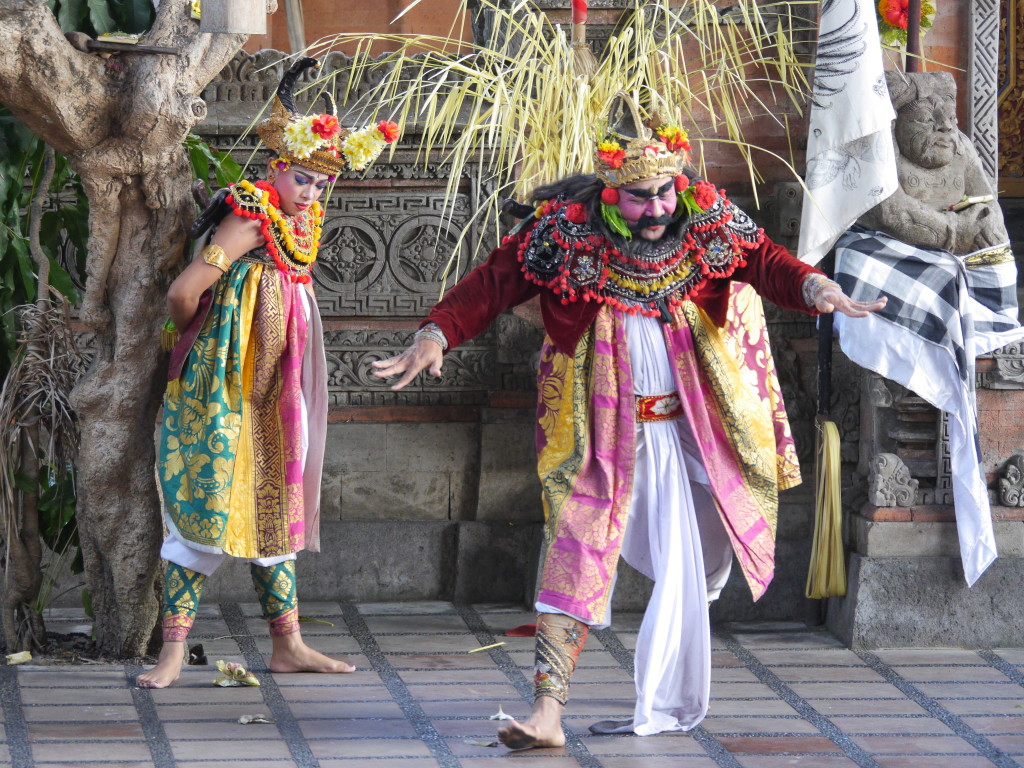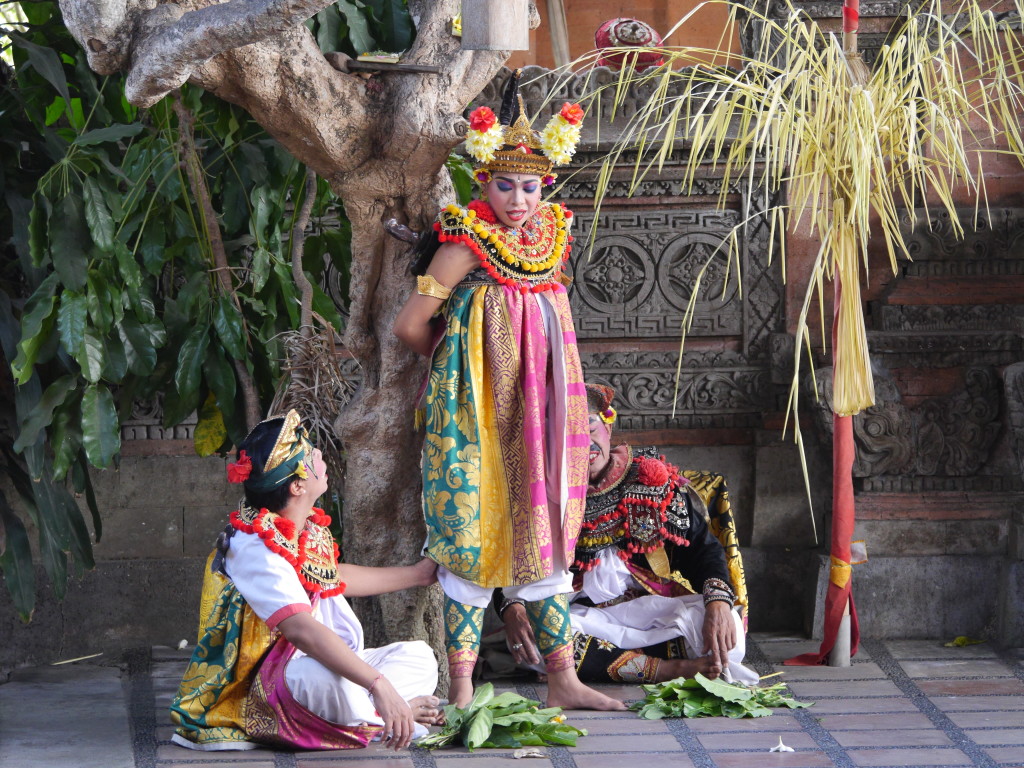 And the play continued….
FourSquare: Sahadewa Barong And Kris Dance
If you have enjoyed this article then please feel free to share it using the buttons below.