Sahadewa Barong and Kris Dance performance continues…
At this point Rangda re-enters… with two servants (possibly Kalika)…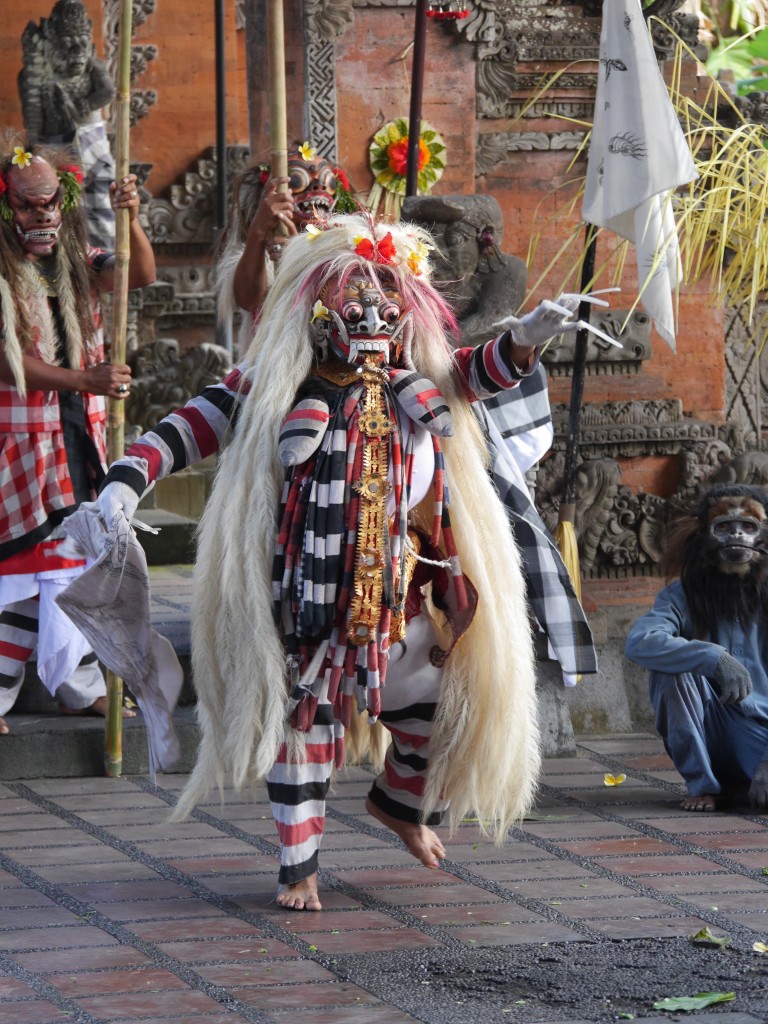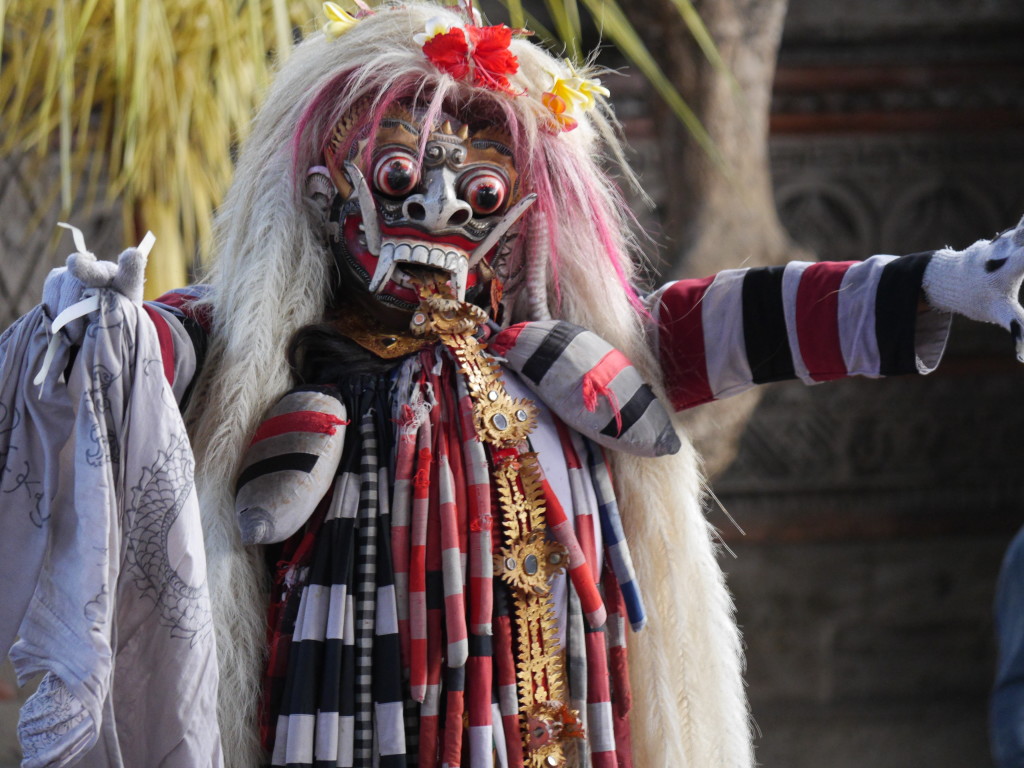 Rangda's servants don't look very happy…
By now I was very confused and had no real idea who the person with the long hair was – possibly the God Siwa.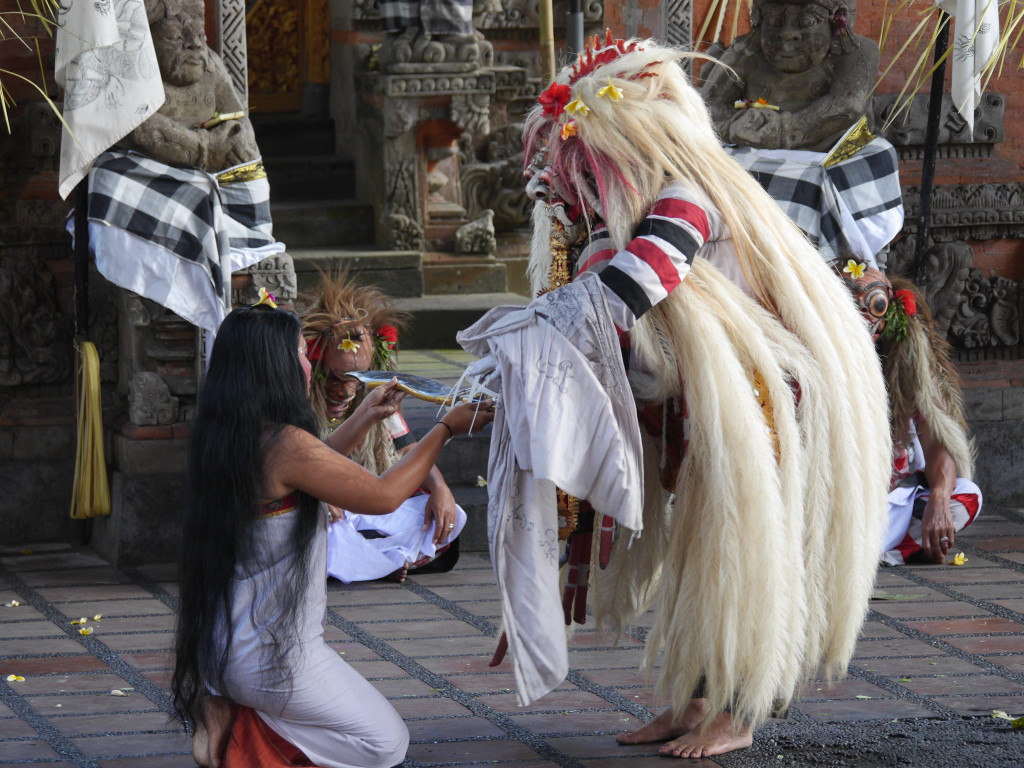 It is at this point that I think that Kalika, a servant of Rangda, comes to Sahadewa and asks to be killed. However, Sahadewa refuses and as a result Kalika turns in to a boar and attacks Sahadewa. She is defeated and then turns in to a bird, which is also defeated by Sahadewa. And below is the bird entering…
Finally the supporters of Barong appear and help him fight Rangda. However, Rangda uses powerful magic on them which causes them to stab themselves.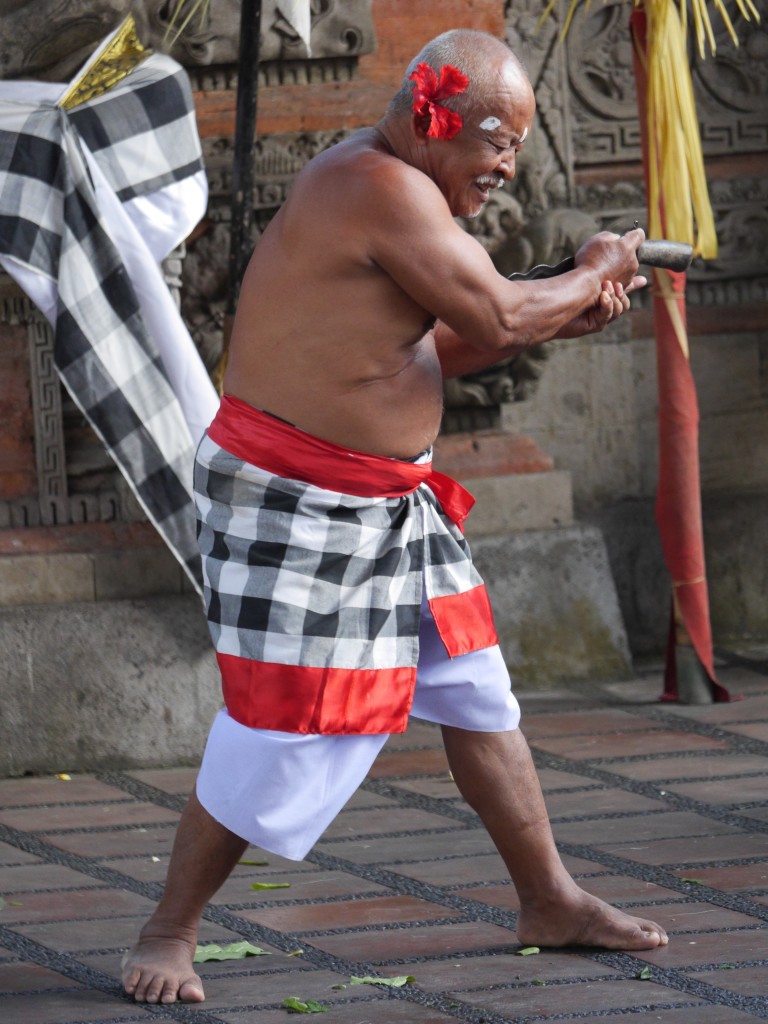 And then the performance ended. I am not sure why because as far as I could tell nothing had been resolved between the Barong and Rangda.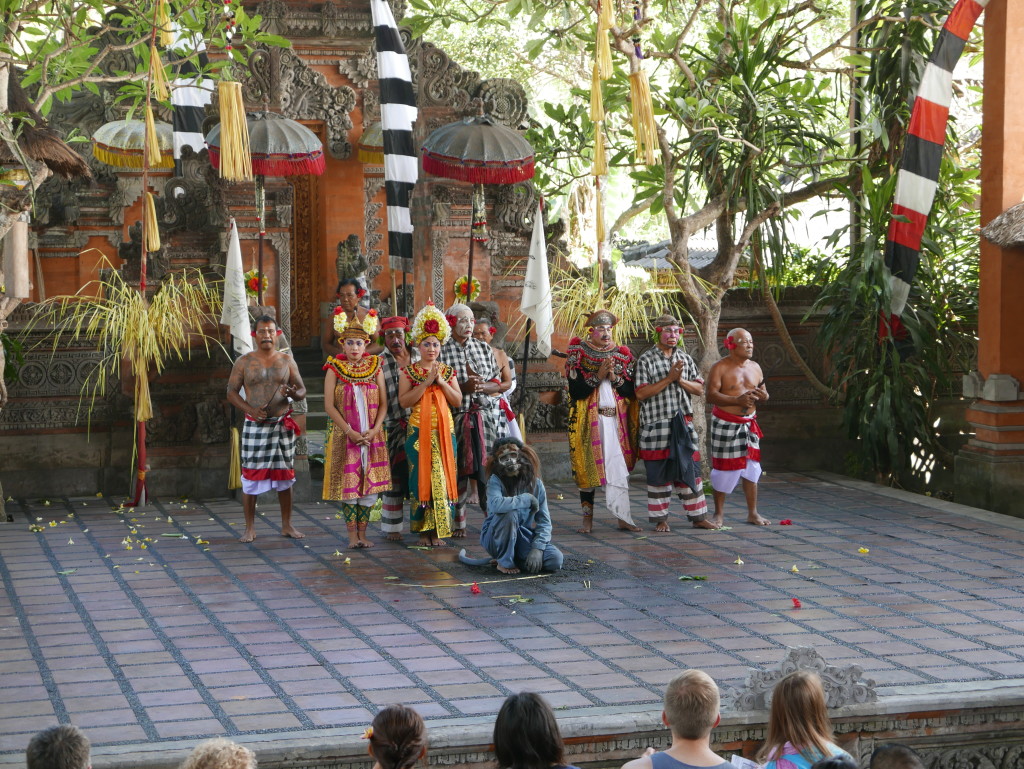 The whole performance was accompanied by music…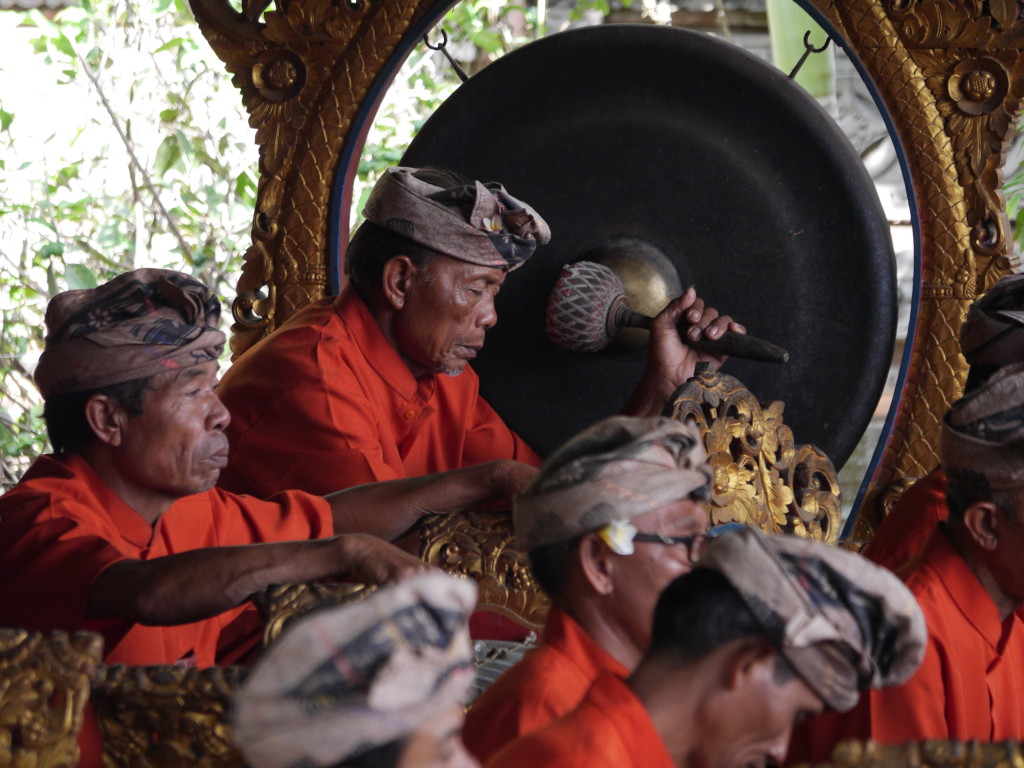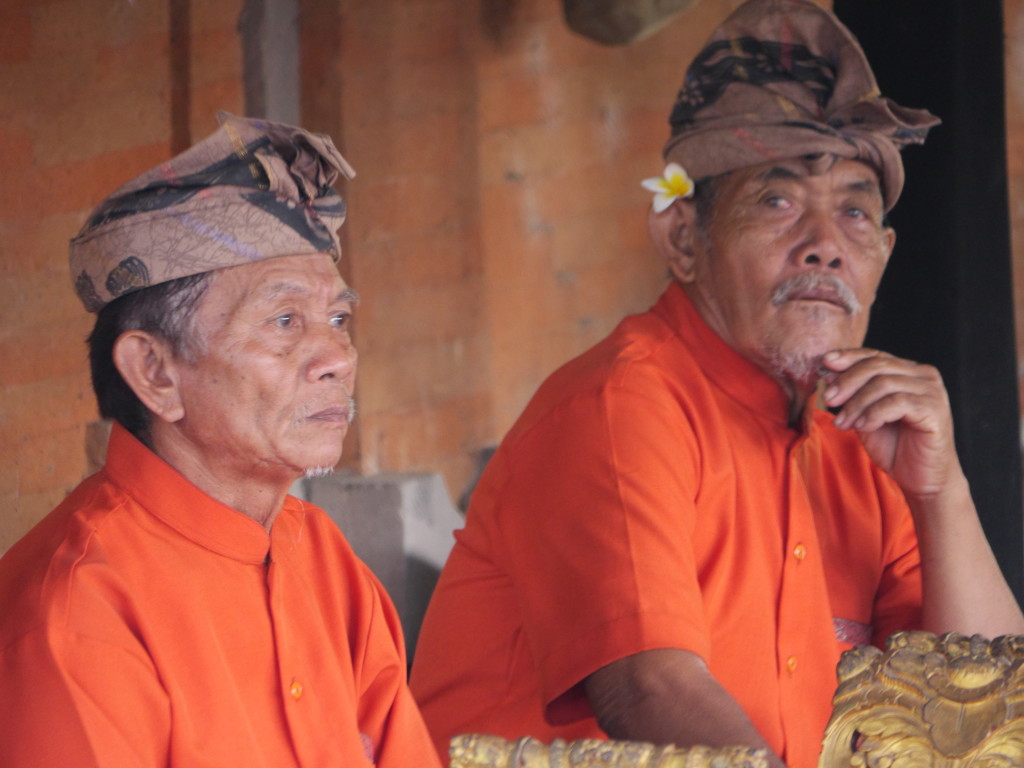 And the music was played on some real ornate instruments.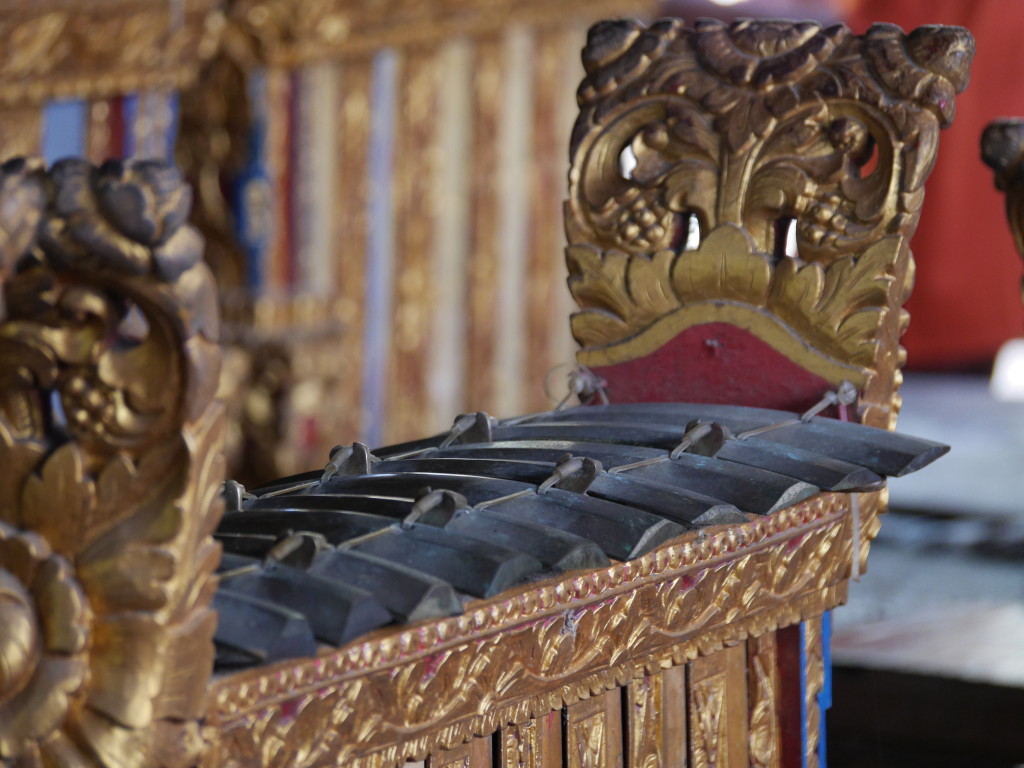 Overall I would say I understood around 20% of what happened on stage. I found the whole thing to to be very confusing, but at the same time fascinating. The costumes were stunning and the actors clearly took pride in the appearance and work. Bottom line, yes, I enjoyed it, and I thought it was worth the price to experience something truly Balinese.
FourSquare: Sahadewa Barong And Kris Dance
If you have enjoyed this article then please feel free to share it using the buttons below.