My last visit of the day was to the Tegallalang Rice Terraces.
To enter the Tegallalang Rice Terraces there was a charge of 20,000 Indonesian Rupiah (£1 GBP; $1.50 USD), and then there were additional charges of 5,000 Indonesian Rupiah (£0.25 GBP; $0.38 USD) to use various bridges and pathways. These additional charges were framed as 'donations' to get gain access to different family fields, and some of these charges were demanded in quite a threatening manner, and the 'families' would often complain if they felt your donation wasn't enough.
There were also an interesting number of locals hanging around the fields asking for 'donations' if you tool their photograph, or if they 'helped' you in someway.
The gentleman below I snapped in the Tegallalang Rice Terraces as I thought he was just sitting there, however, it turned out he was 'posing' for photographers and demanding a fee for his efforts. It is a good shot though, and one of my personal favourites from my trip to Bali.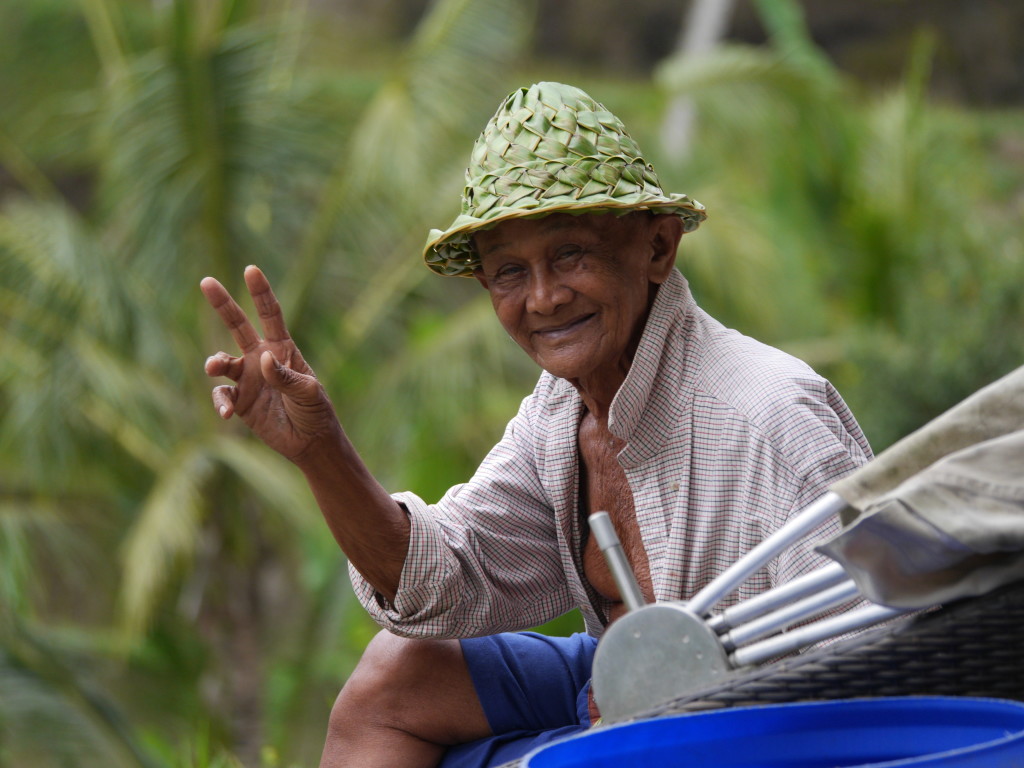 The Tegallalang Rice Terraces are very popular and there were regular 'tourist-jams' on the narrow paths.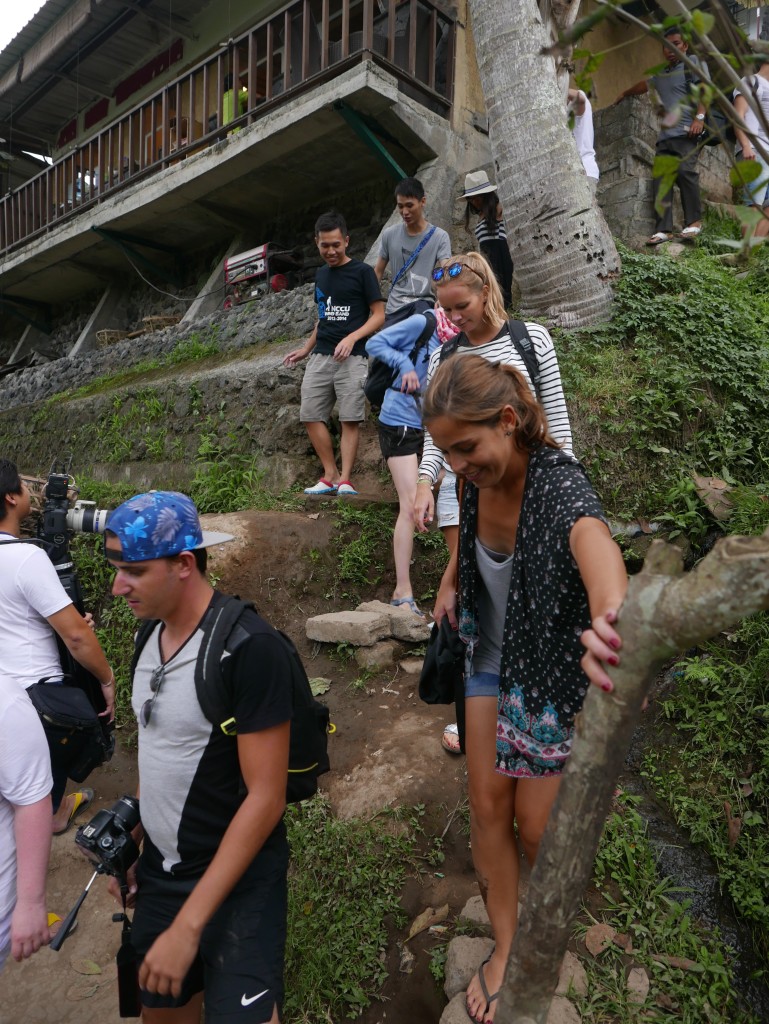 Although the place felt touristy, with lots of 'chancers' hanging around trying to collect 'donations', the fields were still being used for rice production and it was good to see the terraces being worked.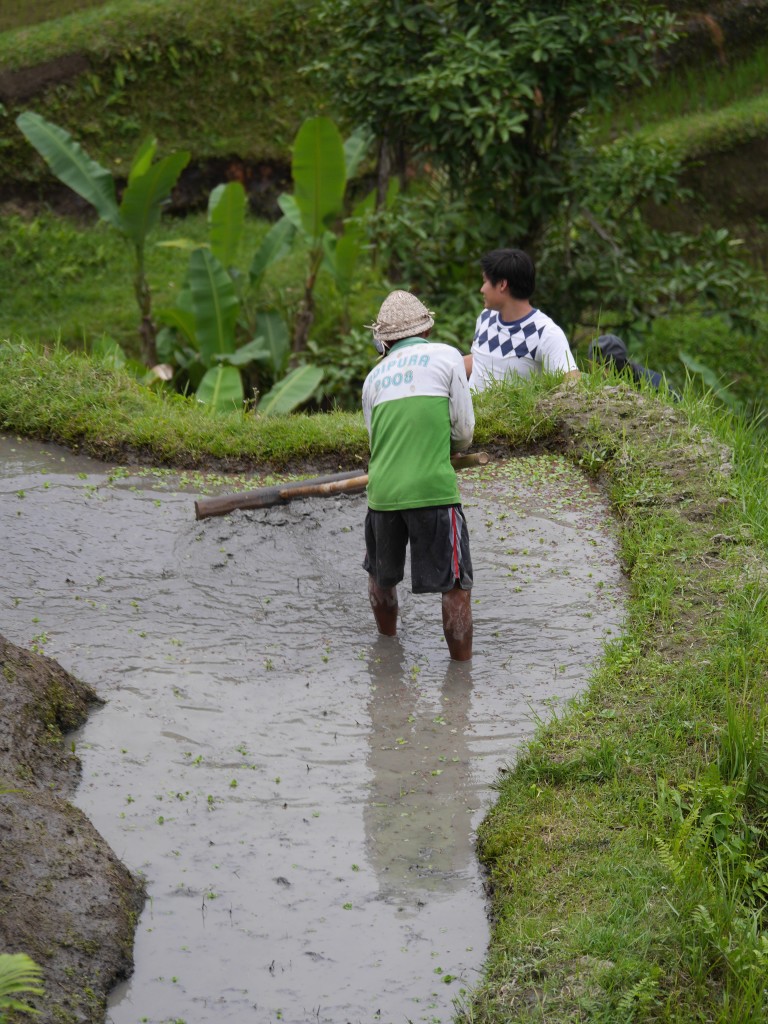 The scenery was spectacular.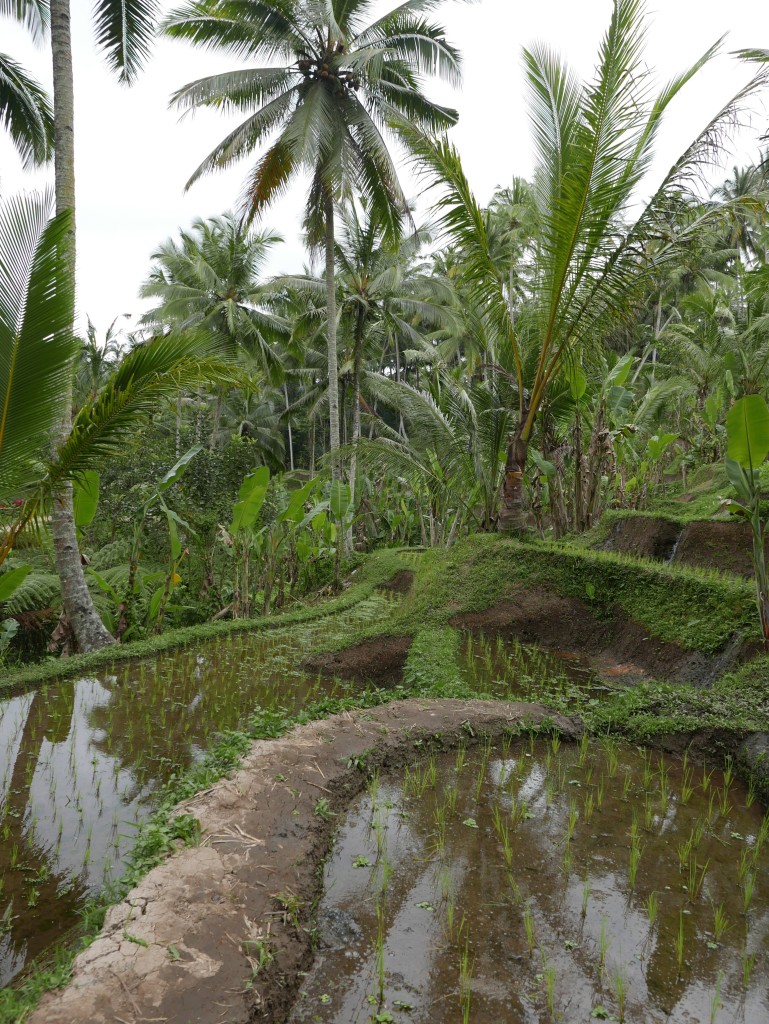 And it was amazing to stop and contemplate the amount of work that had gone in to the construction and the maintenance of the terraces over the years.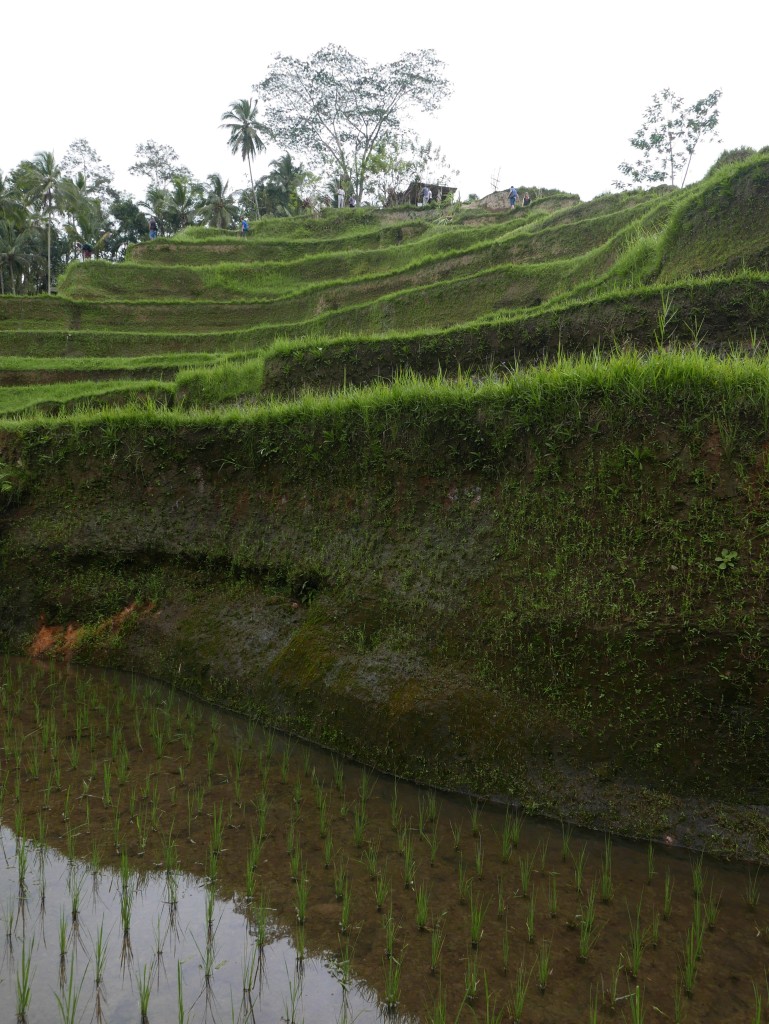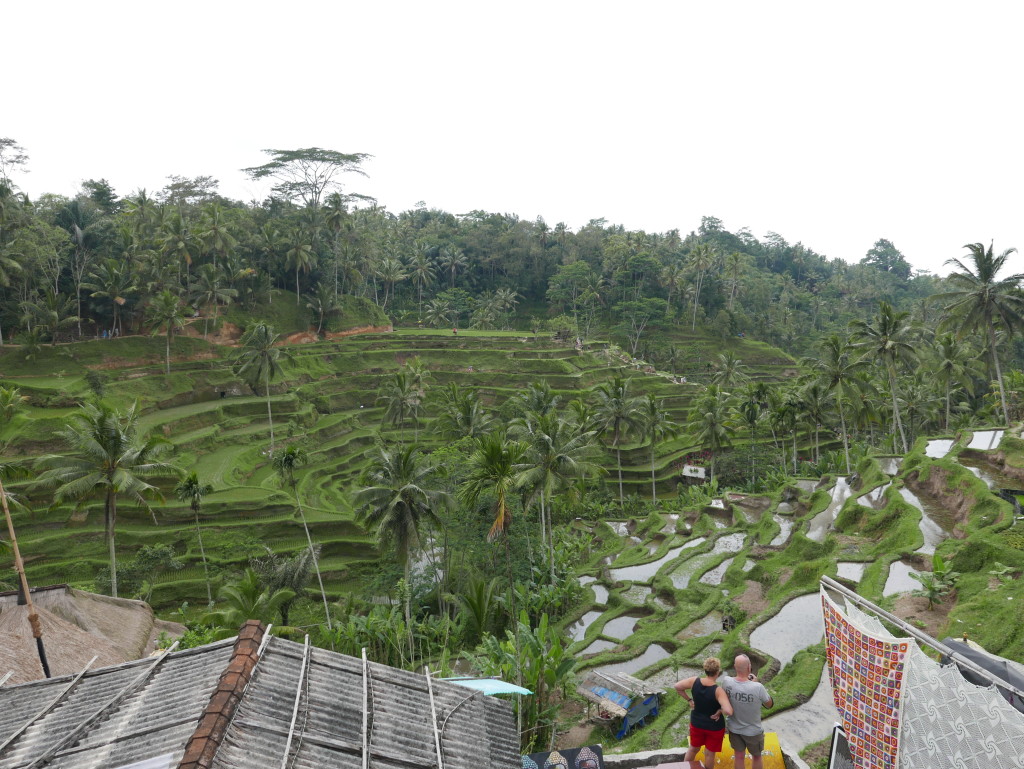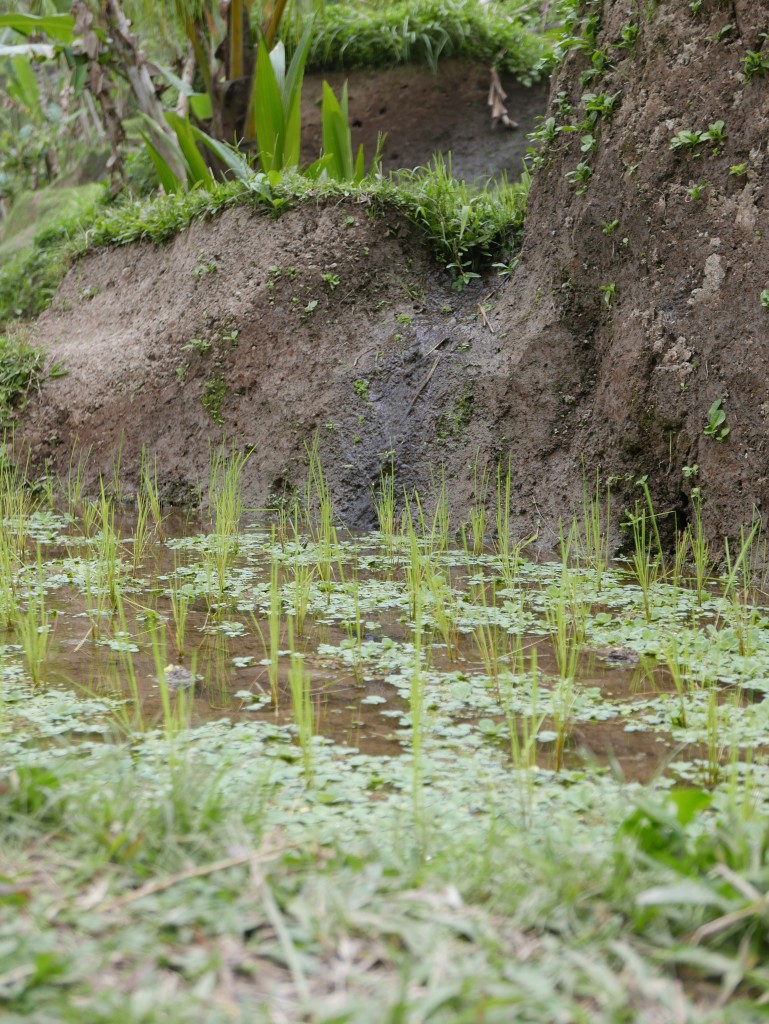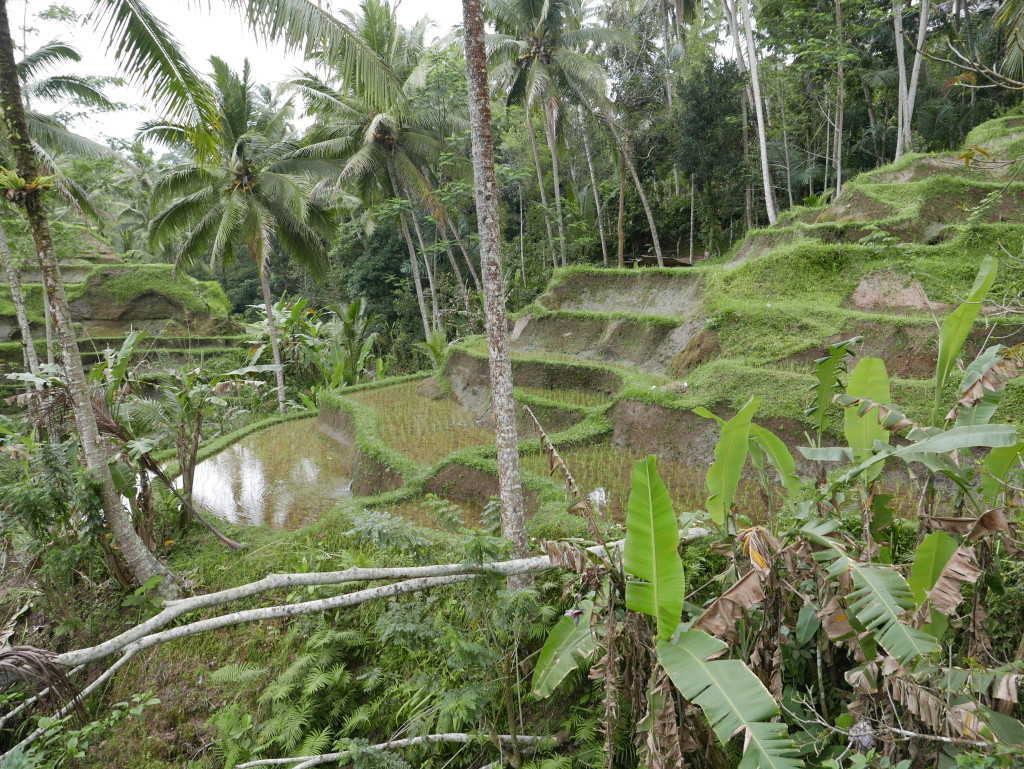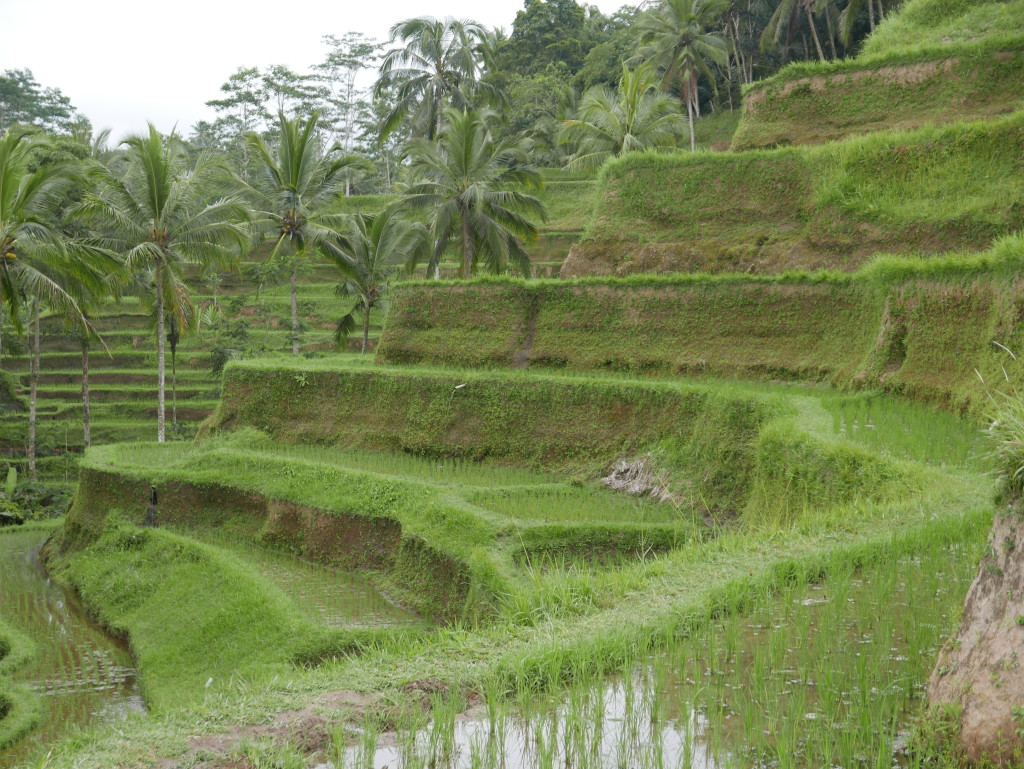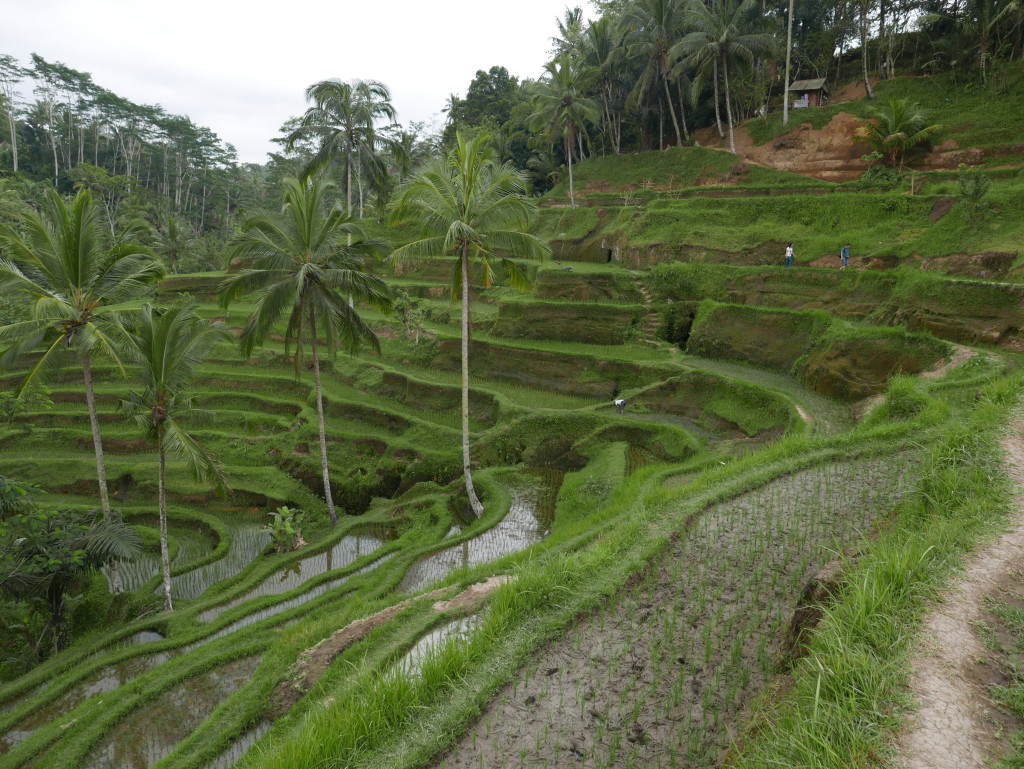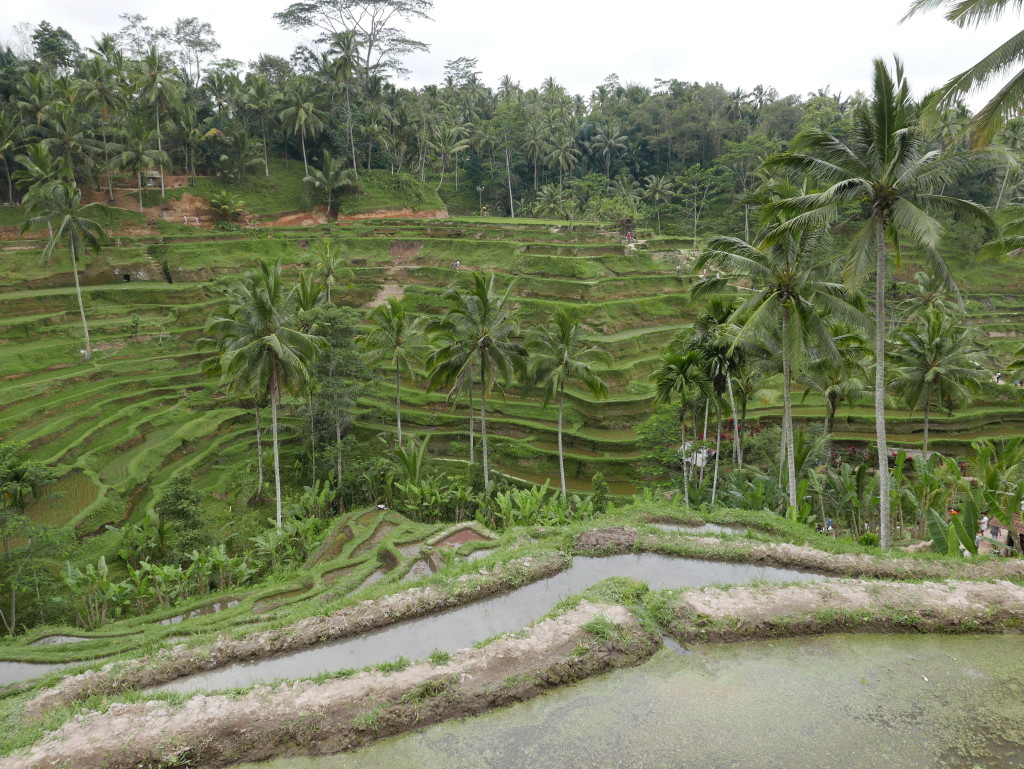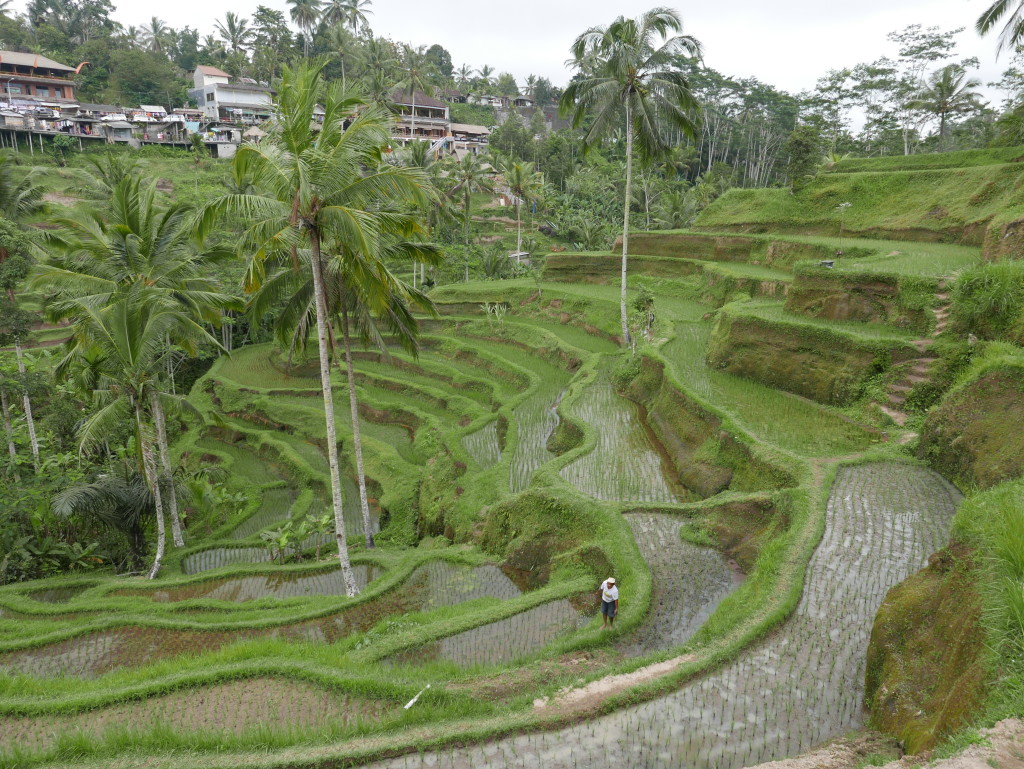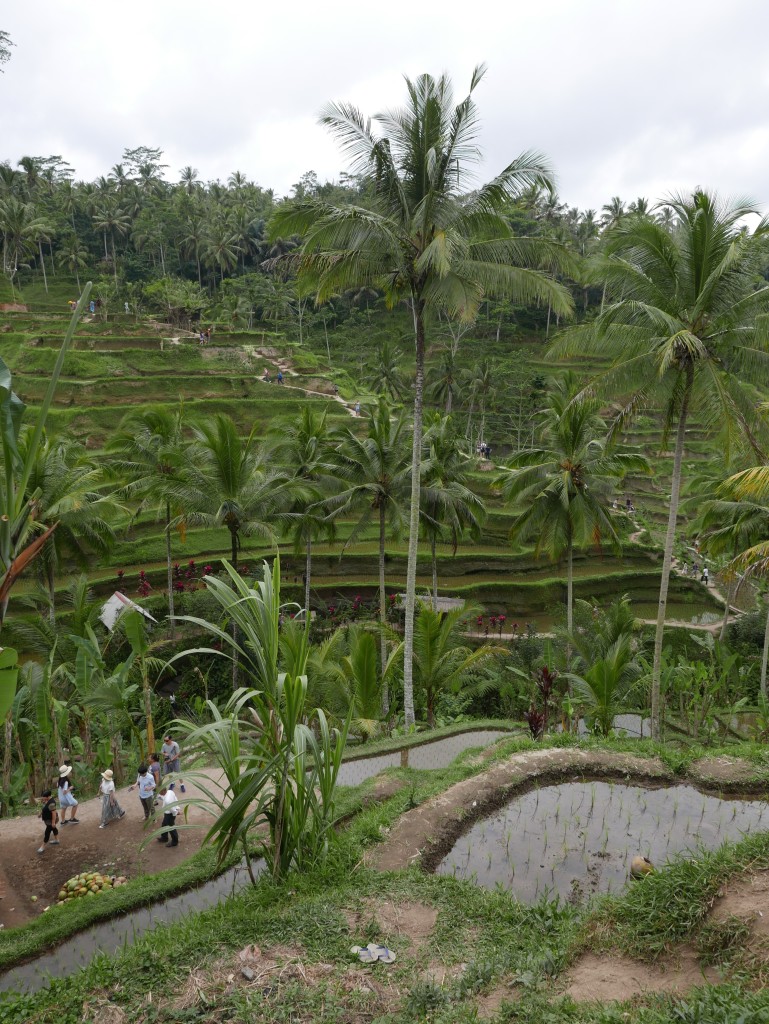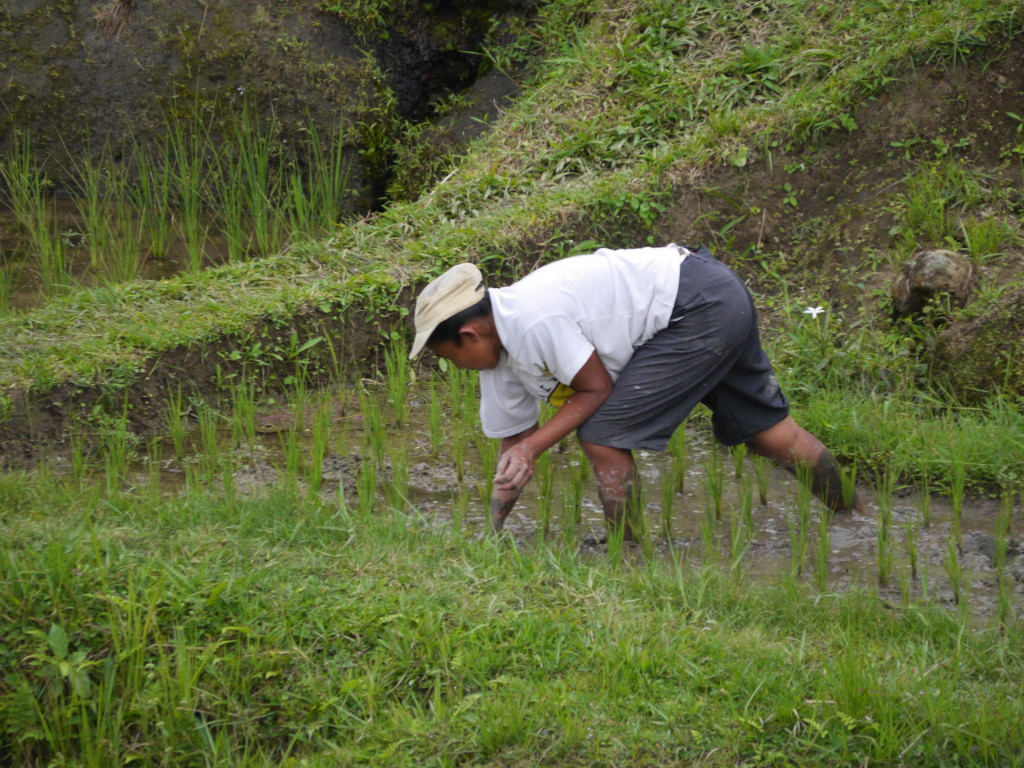 The Tegallalang Rice Terraces were spectacular and are certainly worth a visit to see such a unique and interesting landscape – just watch out for the 'scammers' on the paths demanding money.
FourSquare: Tegallalang Rice Terraces
If you have enjoyed this article then please feel free to share it using the buttons below.