For me, there is something iconic about the Star Ferry 天星小輪 that crosses Hong Kong Harbour – and the weird thing is I have no idea why! I seem to be remembering them from the BBC news many many years ago.
As part of my tour of Hong Kong, I had the opportunity to take a cruise around Hong Kong Harbour on a Star Ferry 天星小輪, and I would thoroughly recommend it as it is a fantastic way to see the harbour, and ti experience Hong Kong.
The main purpose of the Star Ferry 天星小輪 is to provide commuters with a way of getting back and forth across the harbour. Interestingly the journey has been getting quicker over the years, not because the boats have been getting faster, but due to the reclamation of land in the harbour, the gap has become smaller.
Hong Kong does have a great skyline.
There is a boldness and confidence to the architecture of the town.
In the shot below you can see a Star Ferry 天星小輪 (the small green and white boat) next to the new Star Ferry 天星小輪 Pier.
The ferry shares the harbour with boats of all sizes from large cruise liners to small fishing boats.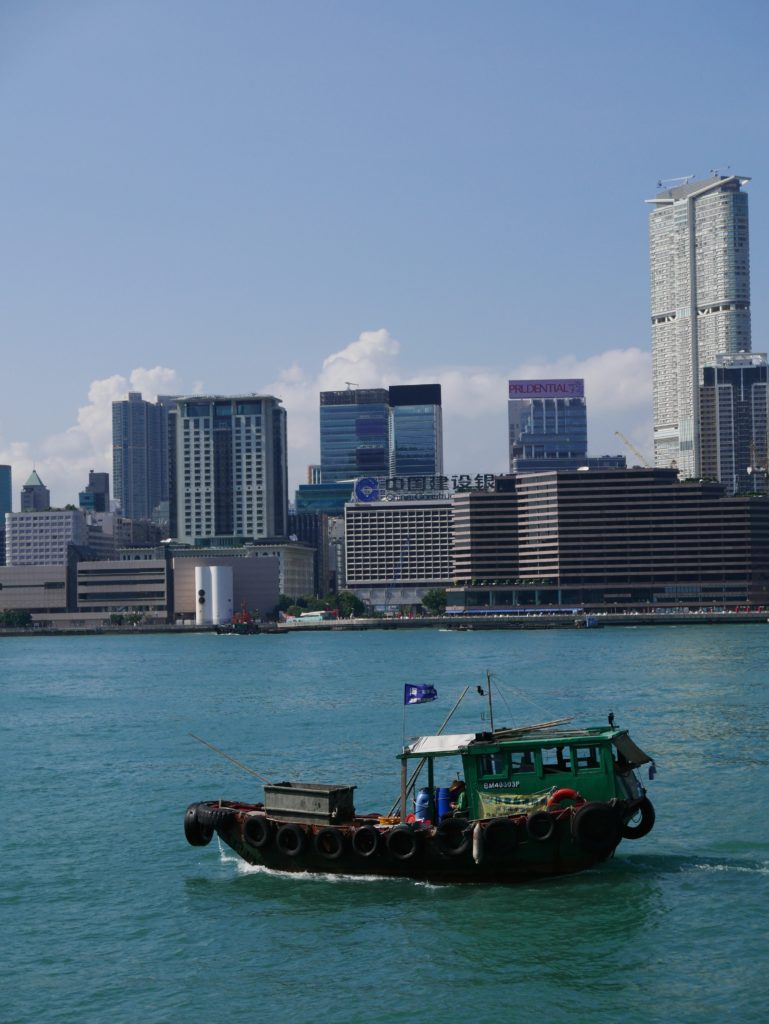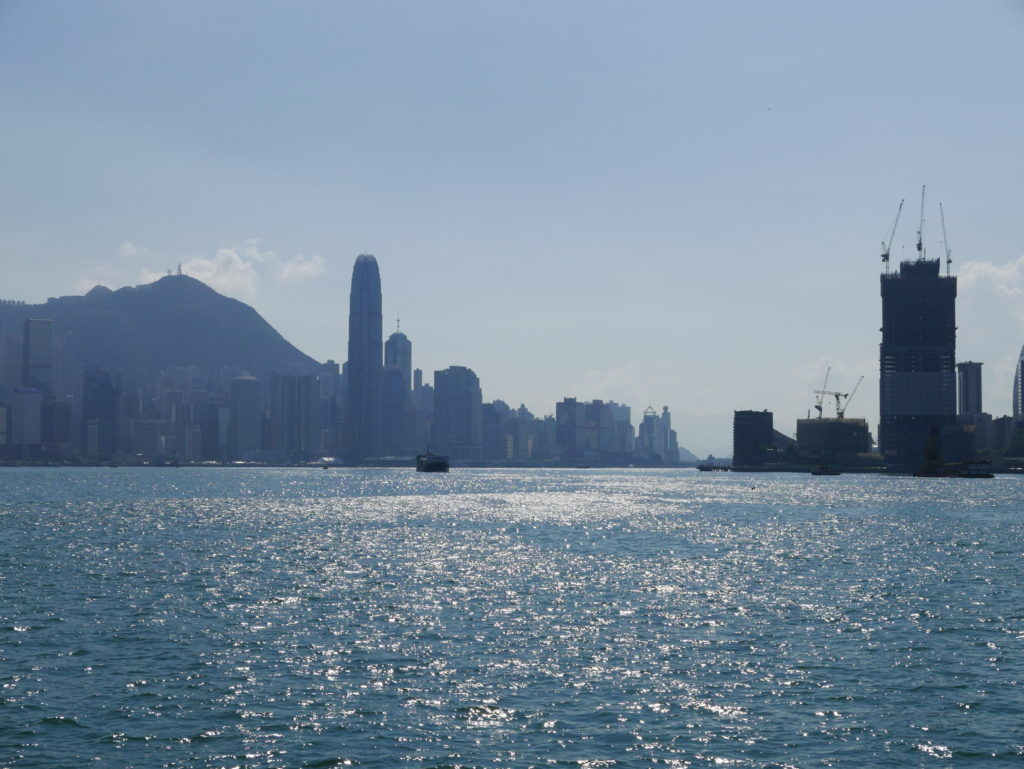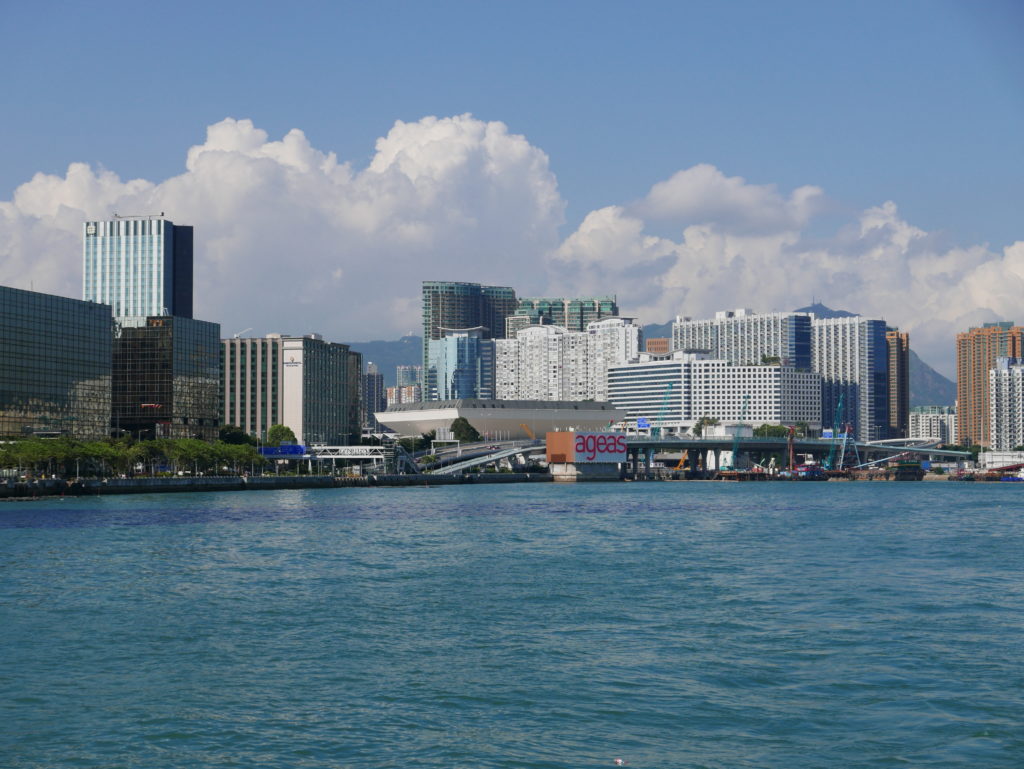 One piece of historic architecture that remains is the Harbour Clock (see below).  In its day it must have seemed a tall building, but now it is crowded out by the skyscrapers and looks small and insignificant.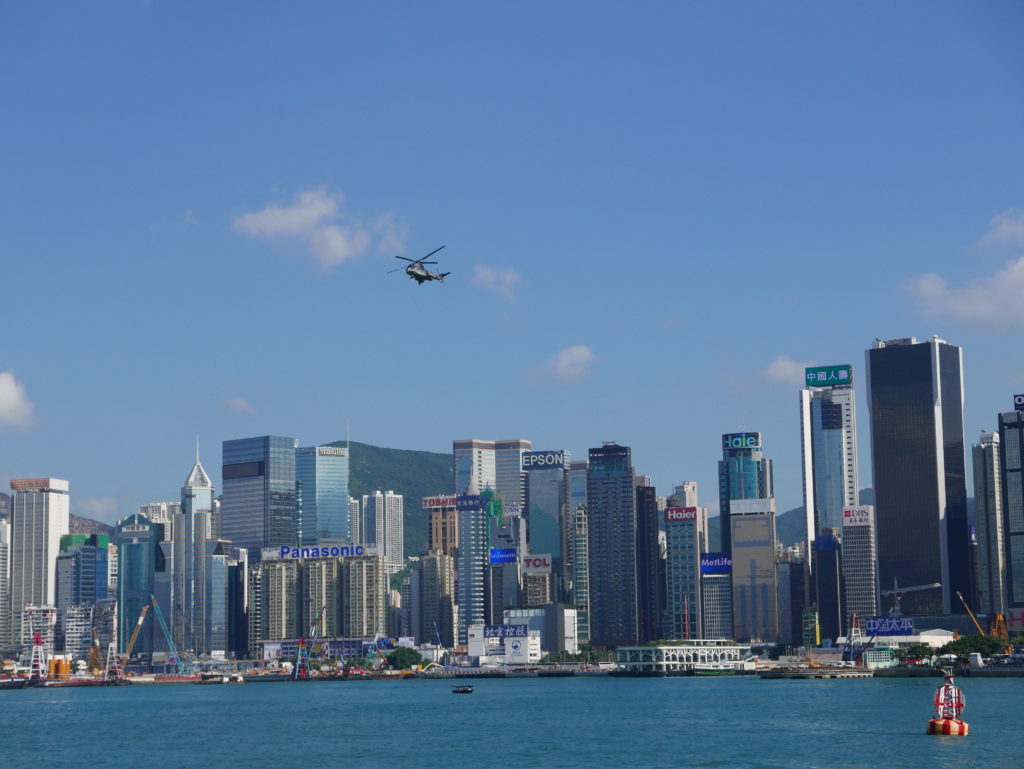 Finally, the ferry returned to the terminal after an hour or so cruising around the harbour.
FourSquare: Star Ferry 天星小輪
If you have enjoyed this article then please feel free to share it using the buttons below.