The view of Hong Kong from Victoria Peak 太平山 is, well, stunning!!
Looking down in to the business district and onto the mainland is just wow wow wow…
Looking south from Victoria Peak 太平山, Hong Kong, you get to see the 'green' areas of Hong Kong and the islands beyond.
The top of Victoria Peak 太平山 is a bit of a mess.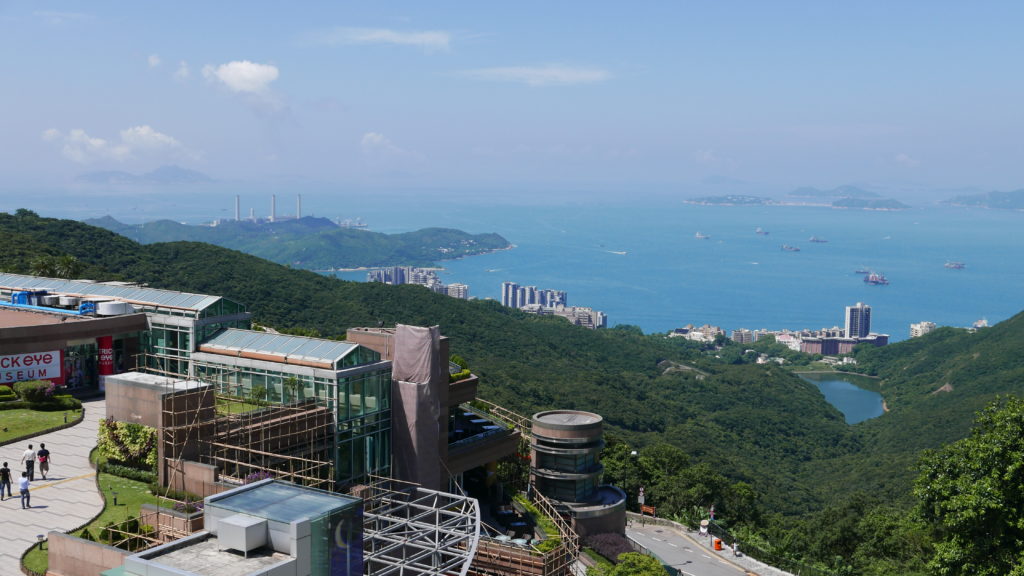 And there are also some pretty amazing houses and apartments in the area. I bet these are all expensive?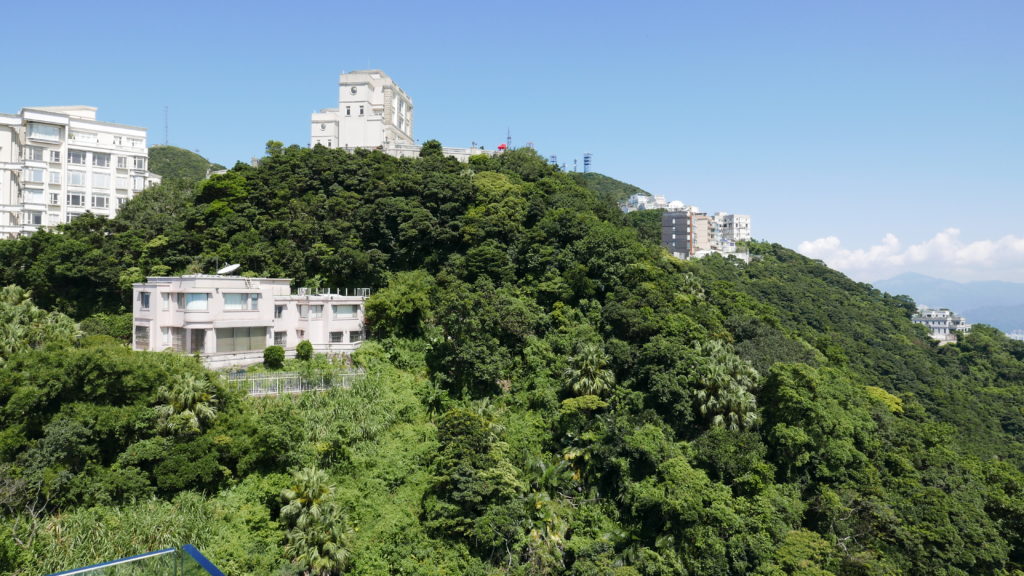 The peak is essentially a shopping mall with a rather spectacular viewing platform on the top.
From the train station, you move up to the viewing platform via a series of escalators that take you past all the shops. Sneaky.
There is an excellent free audio-visual guide using an iPod Touch like device and earphones that can be used to explain the view.
Looking back down the train line from the peak makes you appreciate just how steep the train line is, and why the cable under the train is needed.
The viewing platform (entry included in my train ticket) is stunning, a wow! The views, as can be seen in the photos, were fantastic.
The viewing platform was very popular.
And is the place to pose for photos.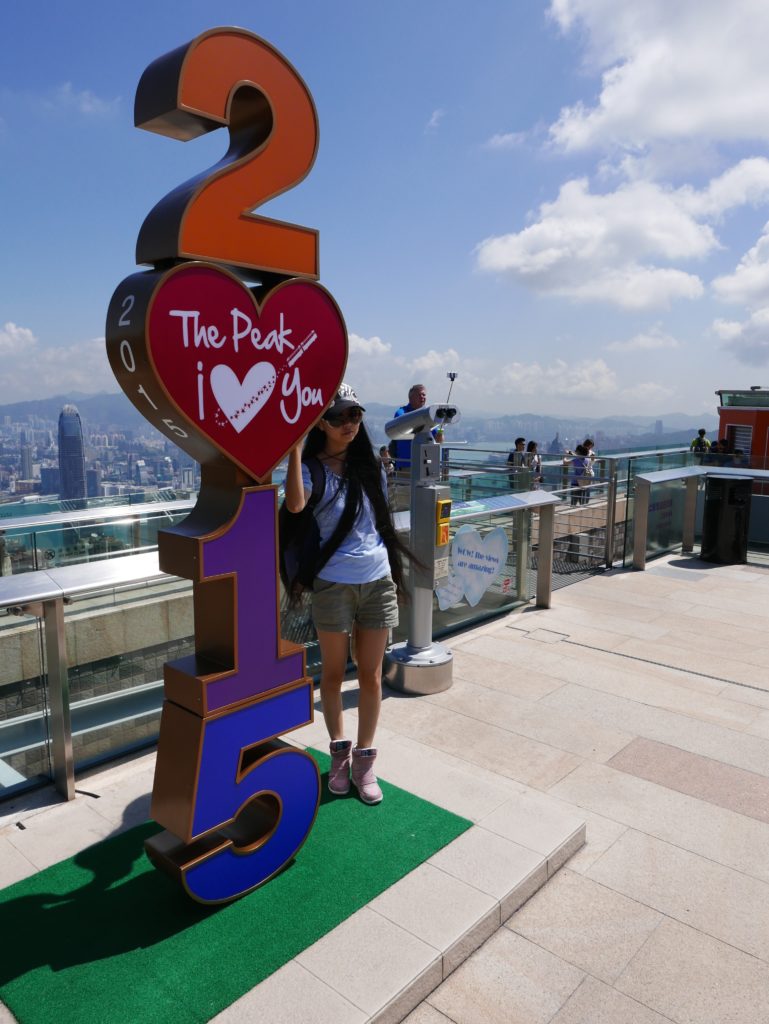 Not too sure about the 'Say I love you at the peak' though.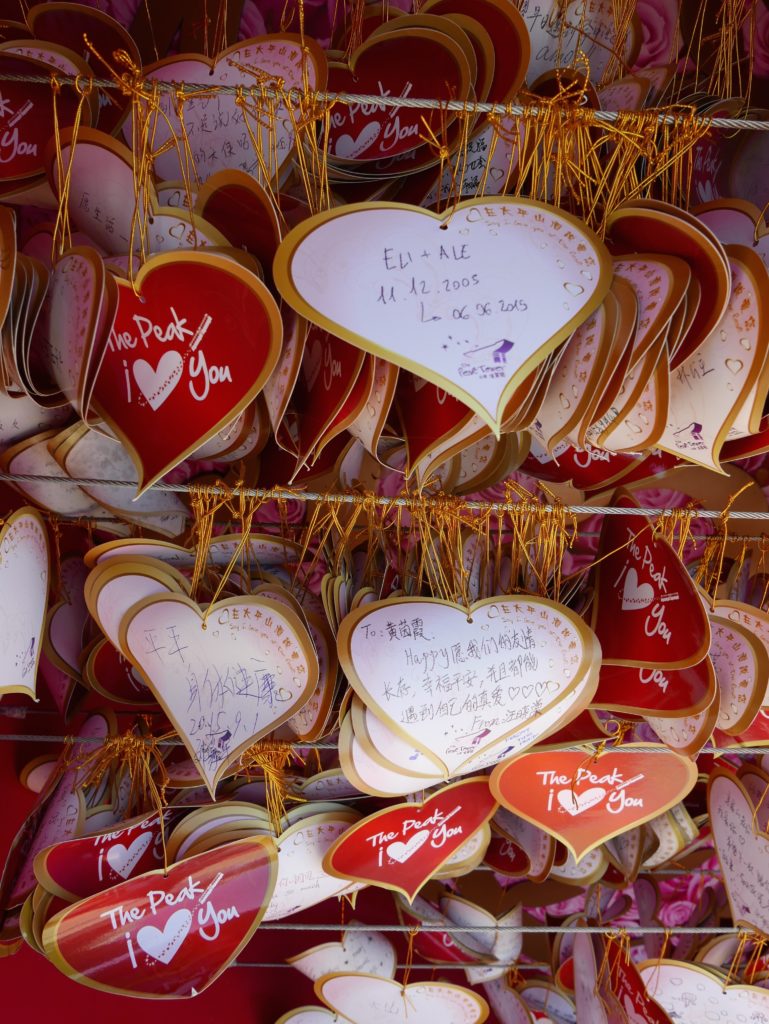 Thank goodness they invented the selfie-stick.
But the thing is if you go up Victoria Peak 太平山 you are doing it for the views, and they are stunning. Totally amazing.
Foursquare: The Sky Terrace 428 凌霄閣摩天臺428, Victoria Peak 太平山, Peak Tram Lower Terminus 山頂纜車花園道總站, Peak Tram Upper Terminus 山頂纜車凌霄閣總站, Tai Ping Shan Lions View Point Pavilion 太平山獅子亭 – Best free view spot, Sky Terrace 凌霄閣摩天臺
If you have enjoyed this article then please feel free to share it using the buttons below.