Well, my time in Hong Kong has came to an end and it was time to head to the airport.
Interestingly, it appears that is not only Singapore Changi (SIN) airport that does weird art but also Hong Kong International Airport 香港國際機場 (HKG), where I encountered a Budha's head built out of tins of seafood.
The sculpture was built on the 25 April 2015 by 50 airport staff as part of a charity event – Canstriction Hong Kong 2015 competition (great pun, and not a typo). The event aimed to promote food donations in tackling world hunger. The theme for the 2015 competition was "world-famous attractions" and the airport team, along with 6 others, took part with the airport team recreating the Tian Tan Buddha from Ngong Ping, on Lantau Island, Hong Kong. The airport team won the Juror's Favourite and Best Design Awards.
The 2.4 m sculpture has 61 layers of cans, with over 10,000 different tins of seafood being used to build the final sculpture.  The canned food used for the structure will, when the sculpture is dismantled, be collected by a food angel, and be donated to local food banks,
I must admit that the sculpture was impressive, and was also the last thing I was expecting to see at the airport.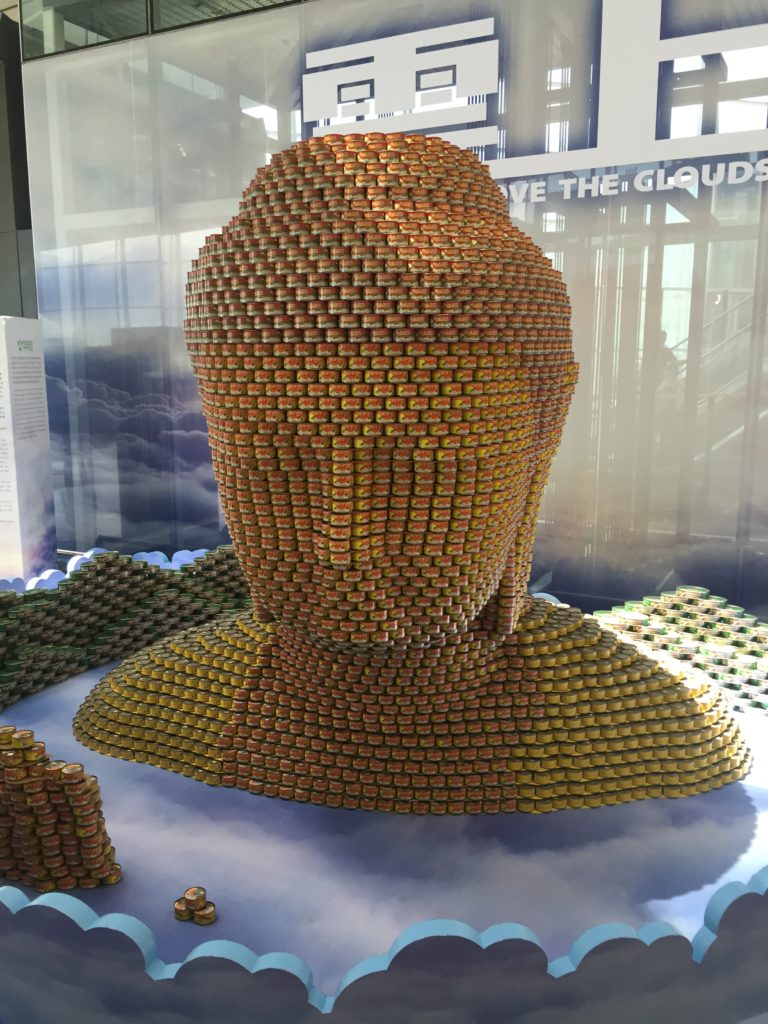 FourSquare: Hong Kong International Airport 香港國際機場
If you have enjoyed this article then please feel free to share it using the buttons below.