After exploring the market near Hồ Hoàn Kiếm (Hoan Kiem Lake),  and also watching the people exercise around the lake I decided to walk back to my hotel for breakfast. On the way, I saw a coffee shop on the corner – Thủy Tạ, 1-6 Lê Thái Tổ, Hoàn Kiếm, Thành Phố Hà Nội –  and decided to stop for a break. It turned out to be the almost perfect coffee shop in Hanoi to stop and watch the world go by. It gave great views across the road towards the lake.
The place served a good latte, and also offered free Wi-Fi.
The place also made me think about the history of Vietnam because it had a very French feel to the place. Of course, this was unsurprising as I was in the old French Quarter of Hanoi.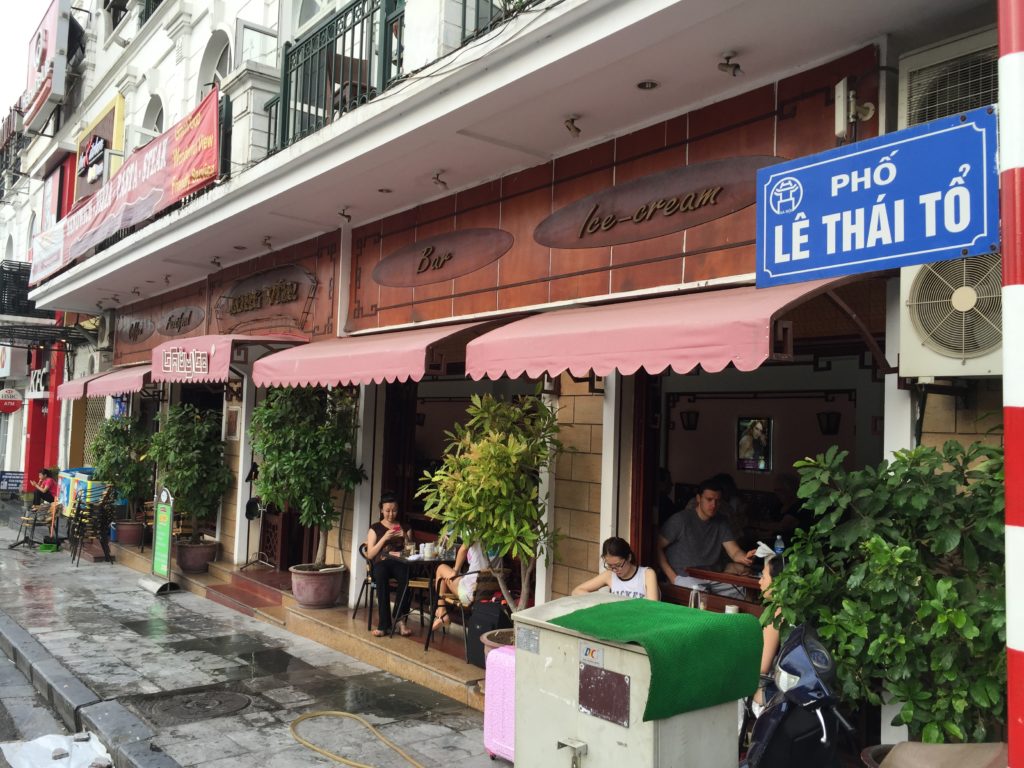 See, doesn't look French?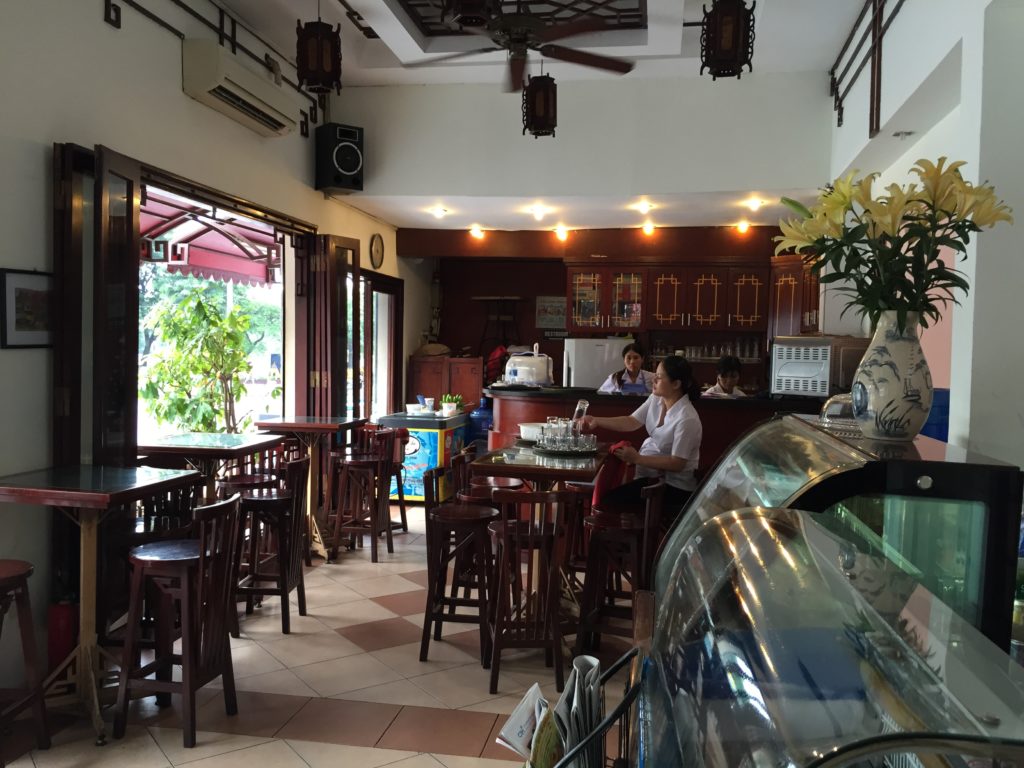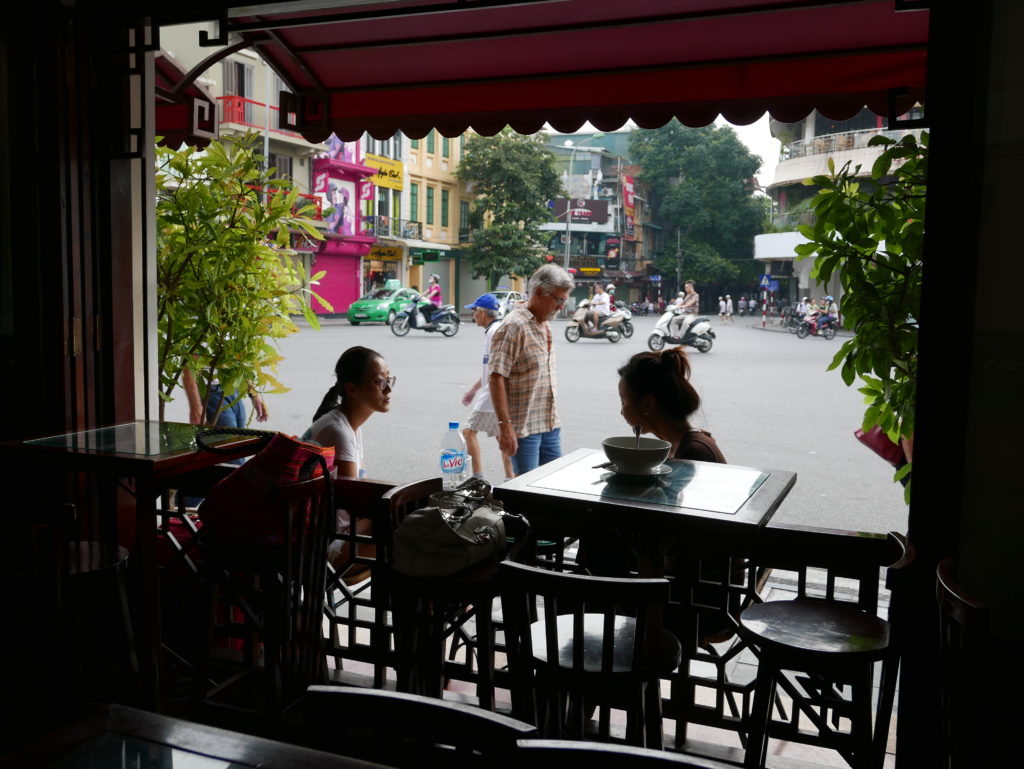 The coffee shop was a nice little fine, and a good little place to sit for half an hour and watch Hanoi go by.
FourSquare: Thủy Tạ, 1-6 Lê Thái Tổ, Hoàn Kiếm, Thành Phố Hà Nội
If you have enjoyed this article then please feel free to share it using the buttons below.