When I was walking back from Hoan Kiem Lake I came across a great little market selling fruit and vegetables, meat, and some clothes. The type of market that I really like to explore.
The first thing that struck me about the market was that it seemed to be almost impromptu.  It had no order. There were no stalls.  Everyone was either using a bicycle or moped in some clever makeshift way or selling directly from the ground. Also, it seemed to be predominantly women selling, and women buying.
Anyway, it was a great market for me to explore. Lots going on, and lots of photo opportunities. It was also a great place to see the Vietnamese going about their everyday lives. Plus, there was the hustle and bustle of early morning about the place.
I was really impressed with the range and apparent quality of the vegetables on sale. And I really liked the clever and inventive use of the bicycles and motorbikes as mobile selling platforms. But why no formal market stalls? I just didn't understand it?  Was it an illegal market?  I would love to know the story behind it.
My first clue that there may be a market about was this group of women on the street corner. I just loved the inventive use of the bikes.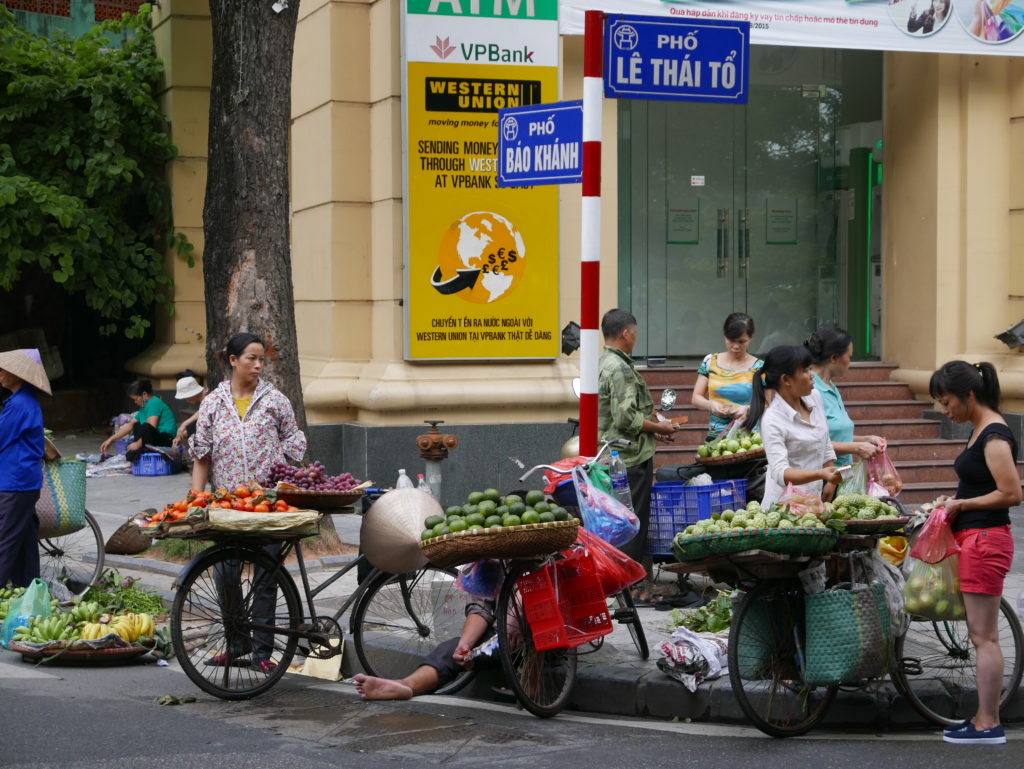 Bananas anyone?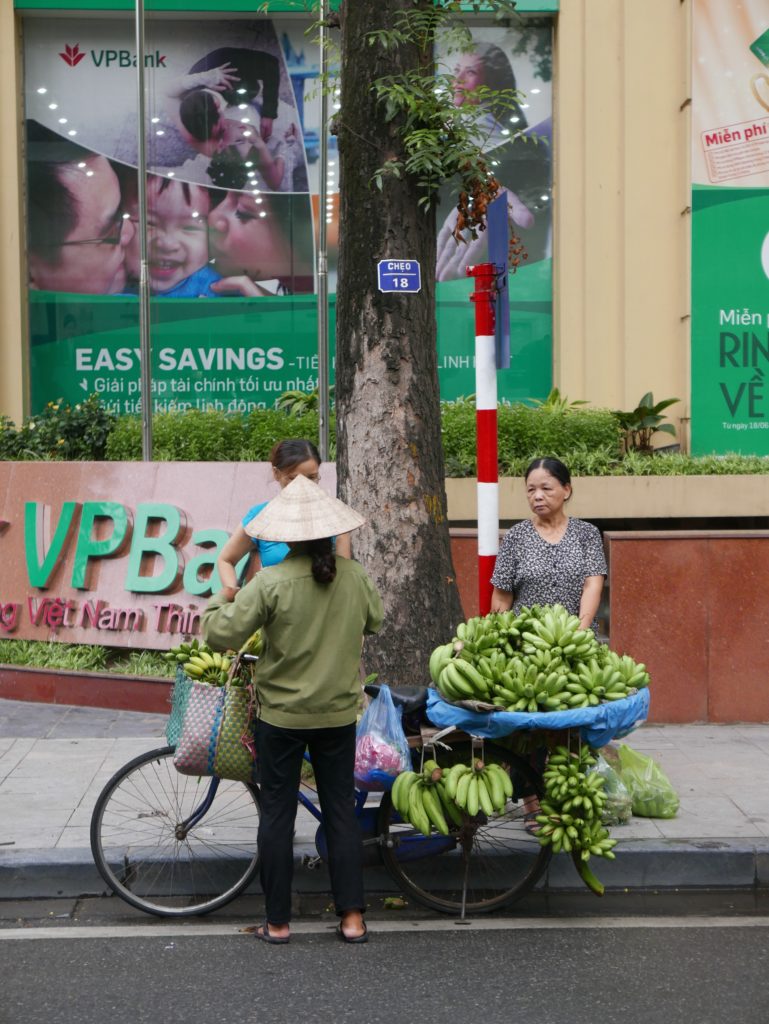 It was a truly great market to explore. There was so much going on. So many photo opportunities.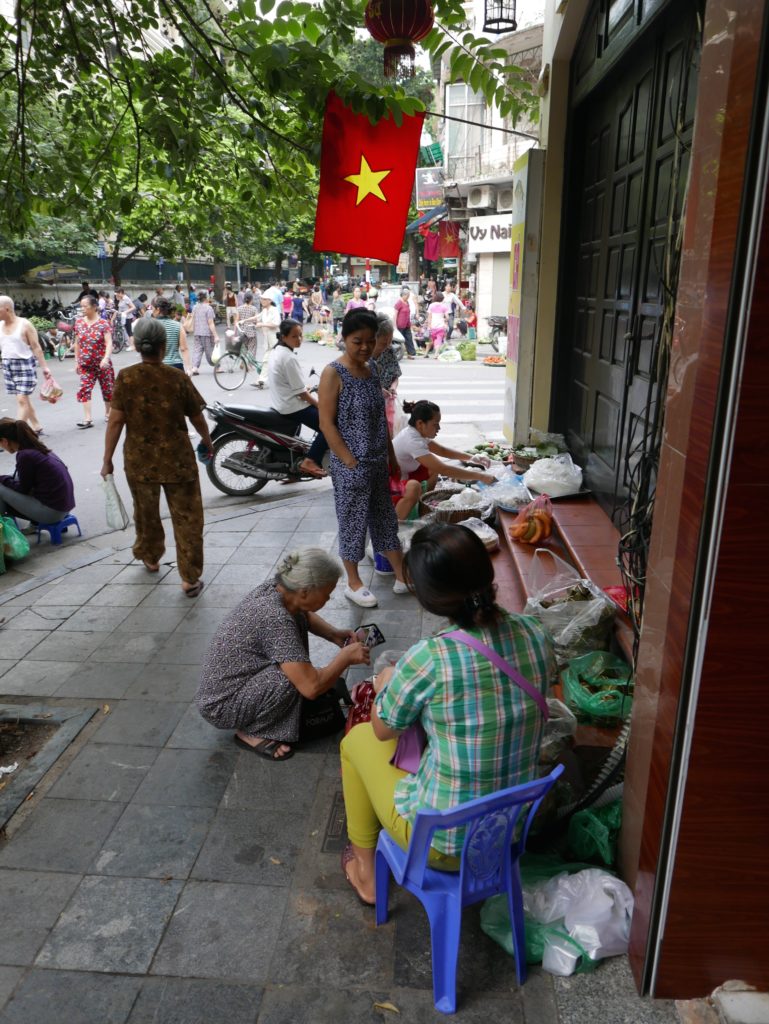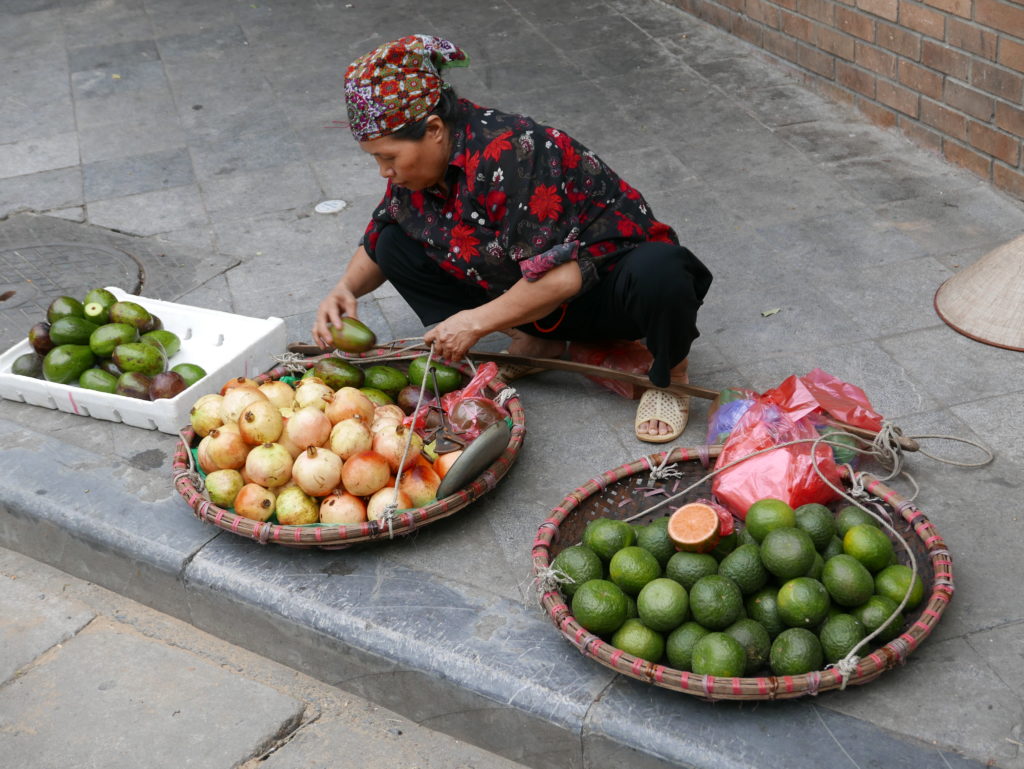 And the way things were stacked and arranged on this motorbike. Fantastic use of space with corn on the cob just shoved into a front basket.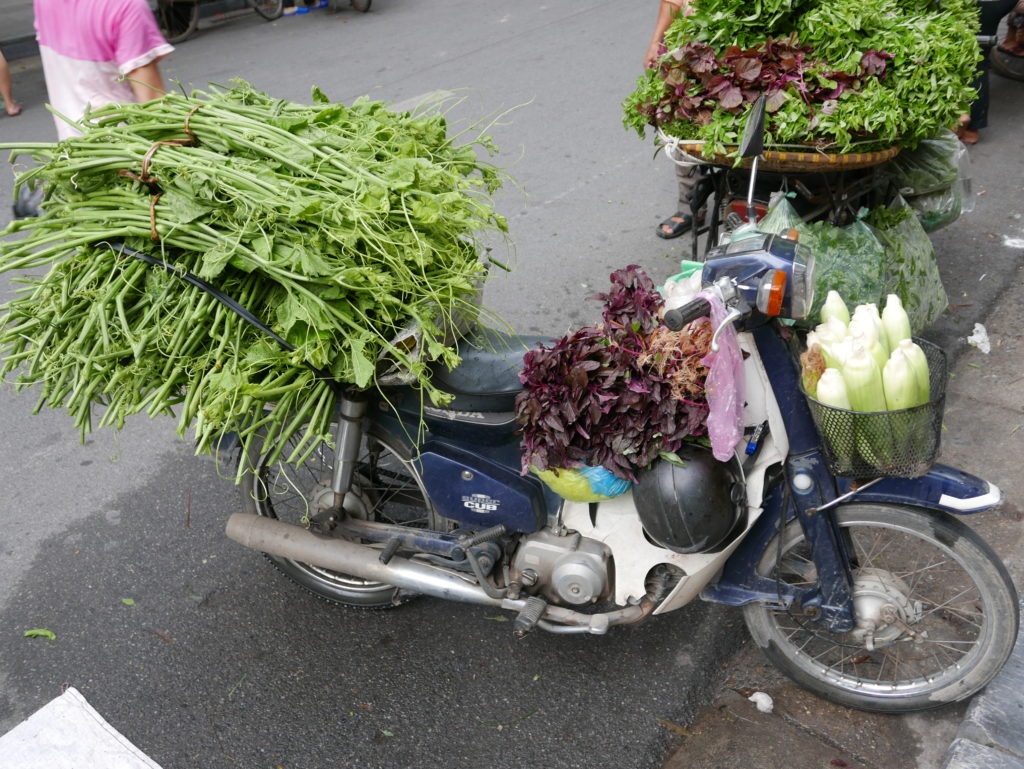 Haggling and bartering in the market…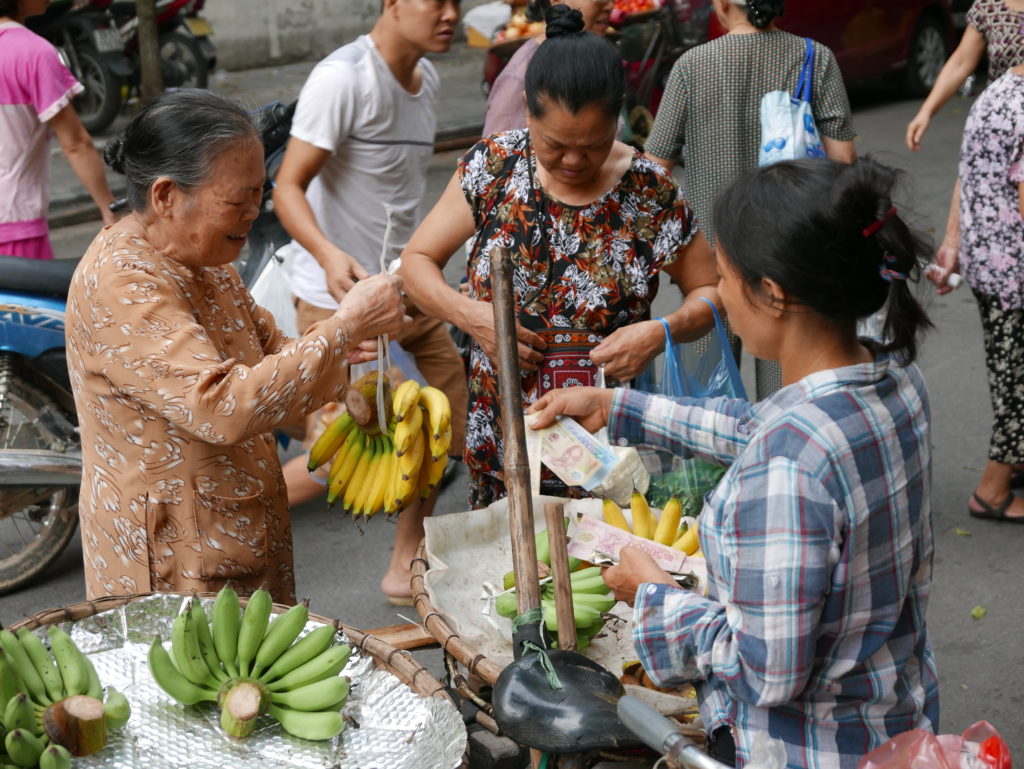 Fantastic metal baskets on this motorbike…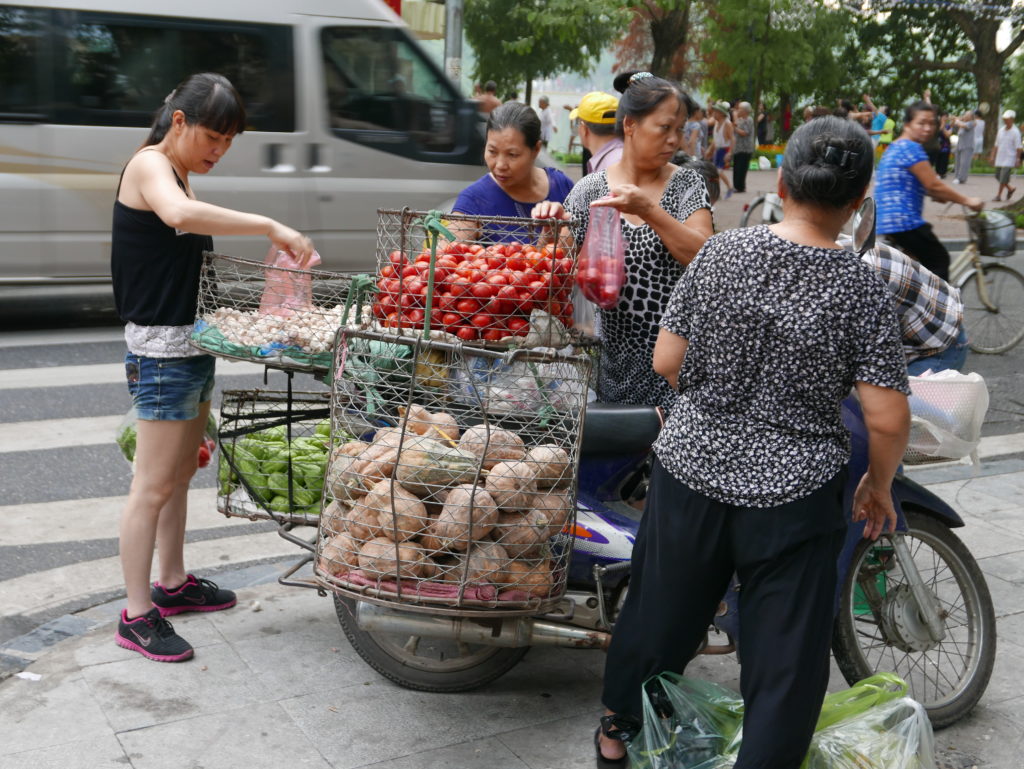 And great looking apples. Although something tells me these may not be locally produced!
The market was a stunning little find.  Very close to Hồ Hoàn Kiếm (Hoan Kiem Lake) and I almost overlooked.  I'm glad I took the time to stop and explore.
If you have enjoyed this article then please feel free to share it using the buttons below.