During my visit to Ha Long Bay, Vietnam the weather was cooperating.  It was misty and rainy, but it did make for some interesting photos.
I was on a three day, 2-night cruise with Glory Cruises.
Day 1 consisted of the transfer from Hanoi to Ha Long Bay, which meant we didn't get onboard until 1 pm. Upon arrival, there was a briefing, and lunch was served at 1:30 pm. It was a good meal, with a range of dishes, with the spring rolls being the best.
Even though the light was terrible at times, it did make for some great photos.
Ha Long Bay is truly stunning.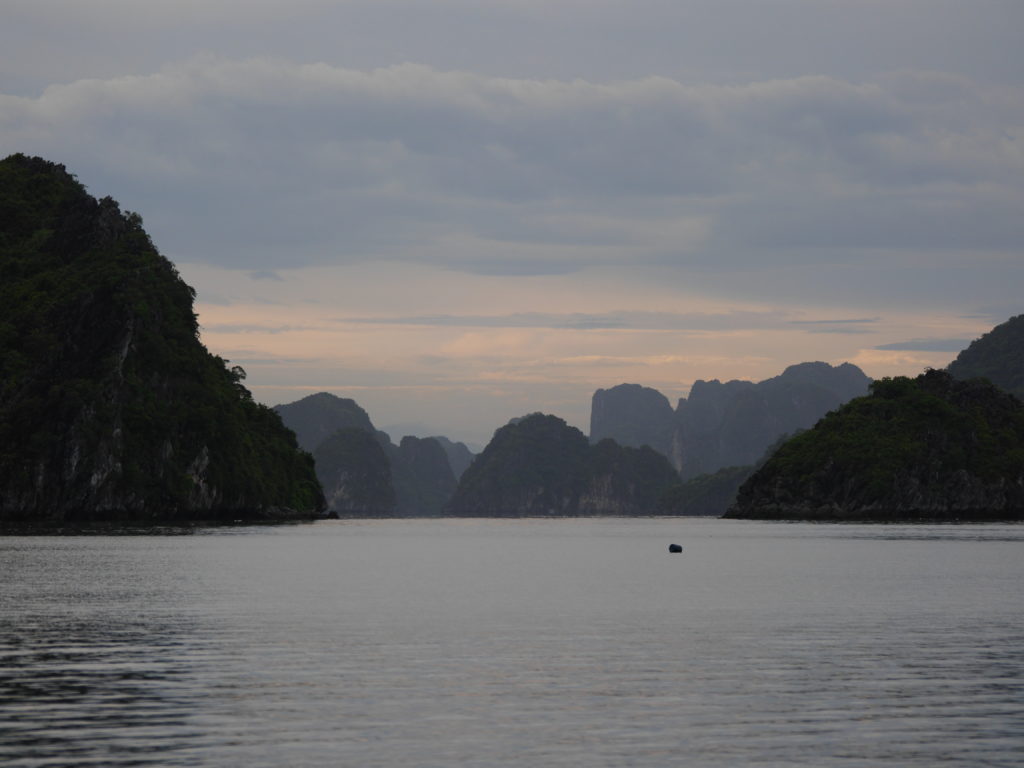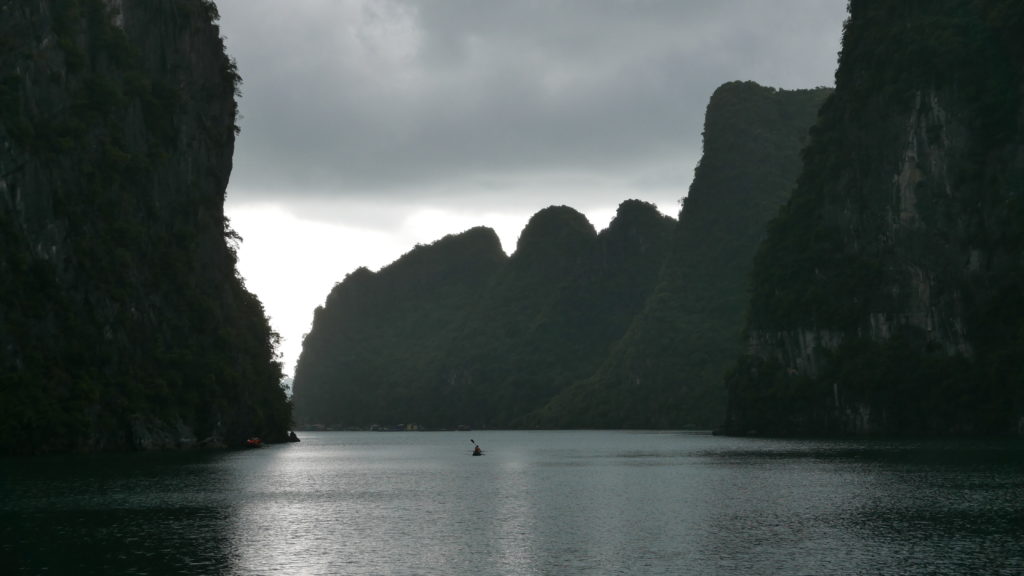 The low cloud and rain did make for some somber photos. Very atmospheric.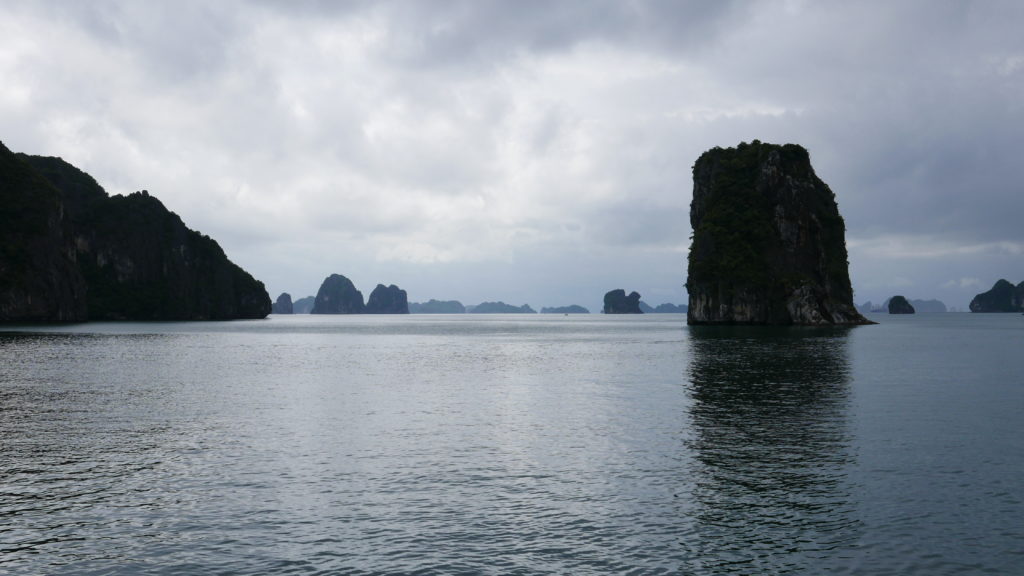 What was surprising were the number of other tourist boats in the bay. Pretty much everywhere you looked you could see boats. Particularly at night, where I could often count 10 or more boats nearby.
The other surprise was we never seem to get very far from the mainland. As can be seen in the photo below the nearby city is still visible in the distance. Often, I thought we travelled some distance and yet we would round a corner there again would be the city in the distance.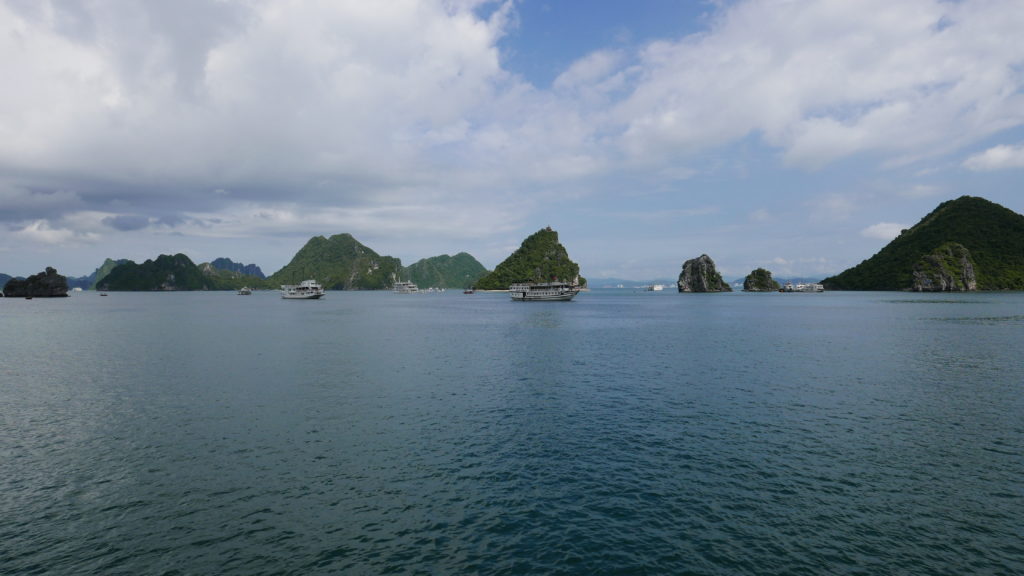 The strange twilight in the bay made for some interesting photographs.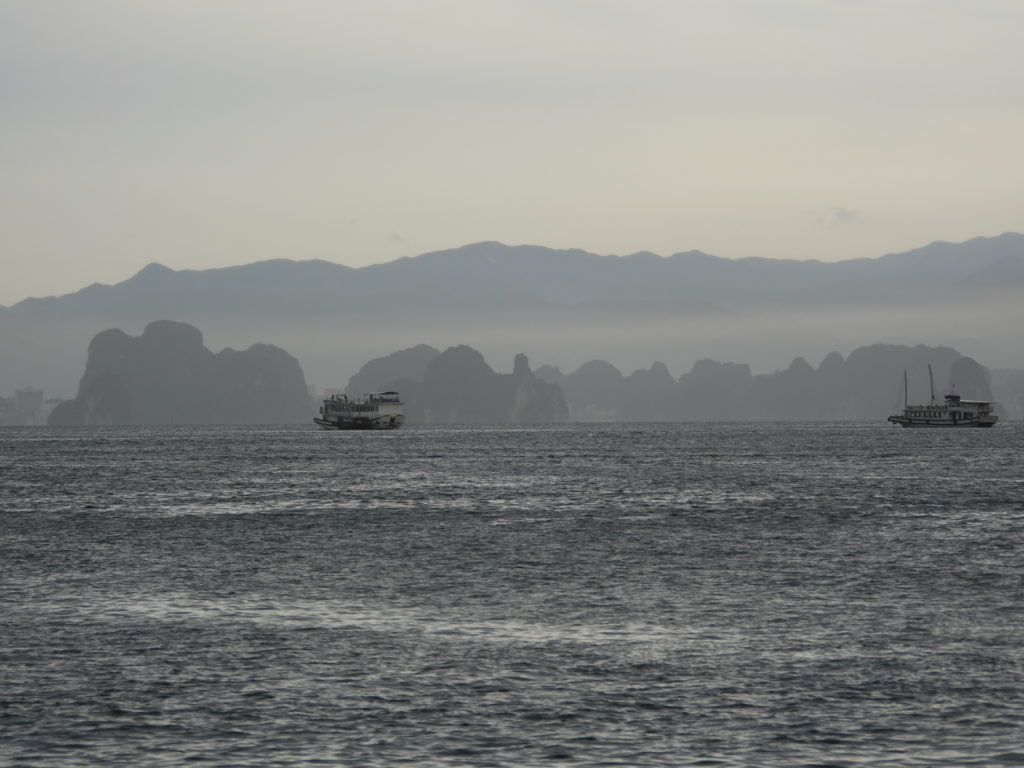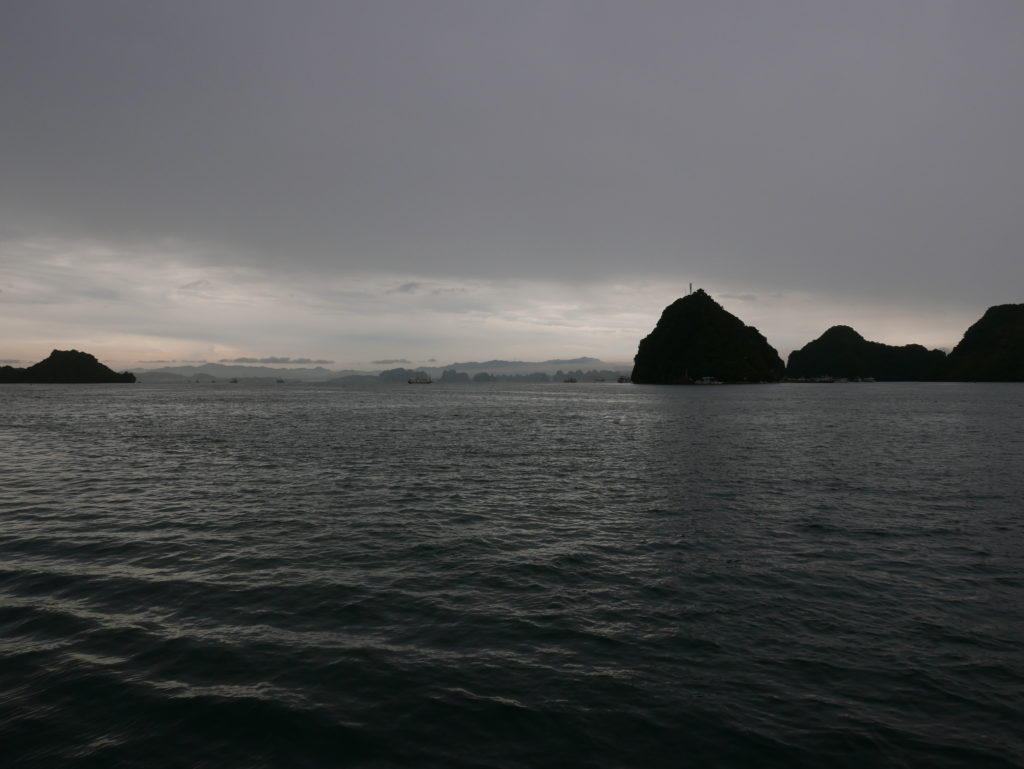 However, the clouds did lift and we did get some sunshine.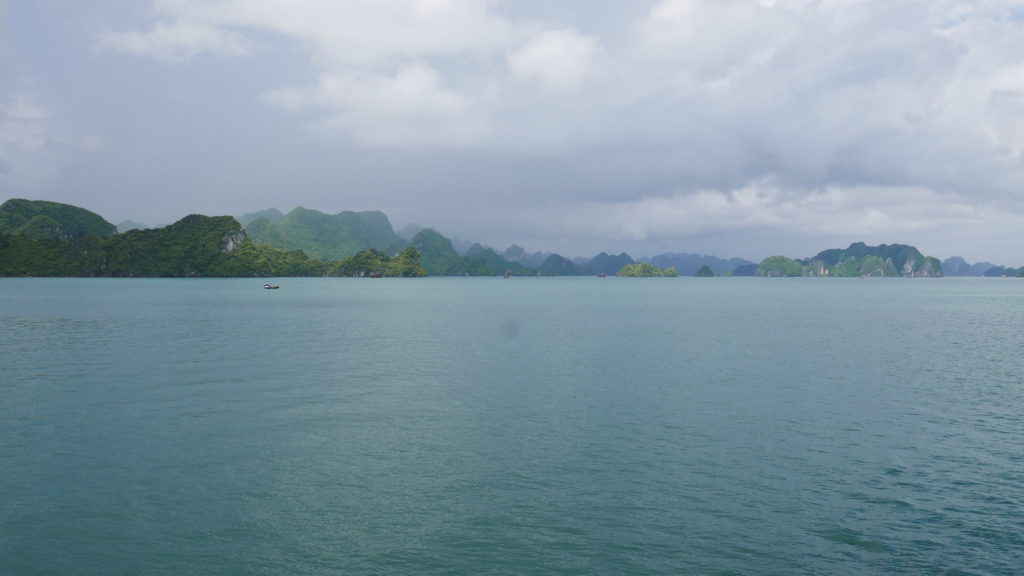 And Ha Long Bay is truly stunning.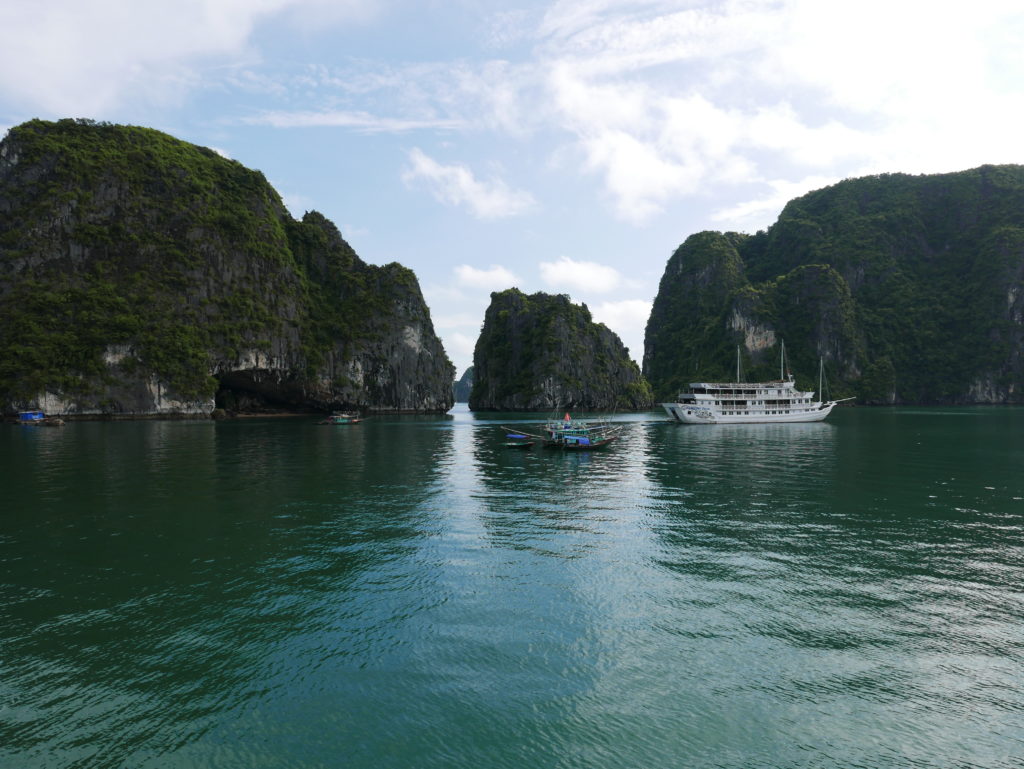 So many small islands rising straight from the sea.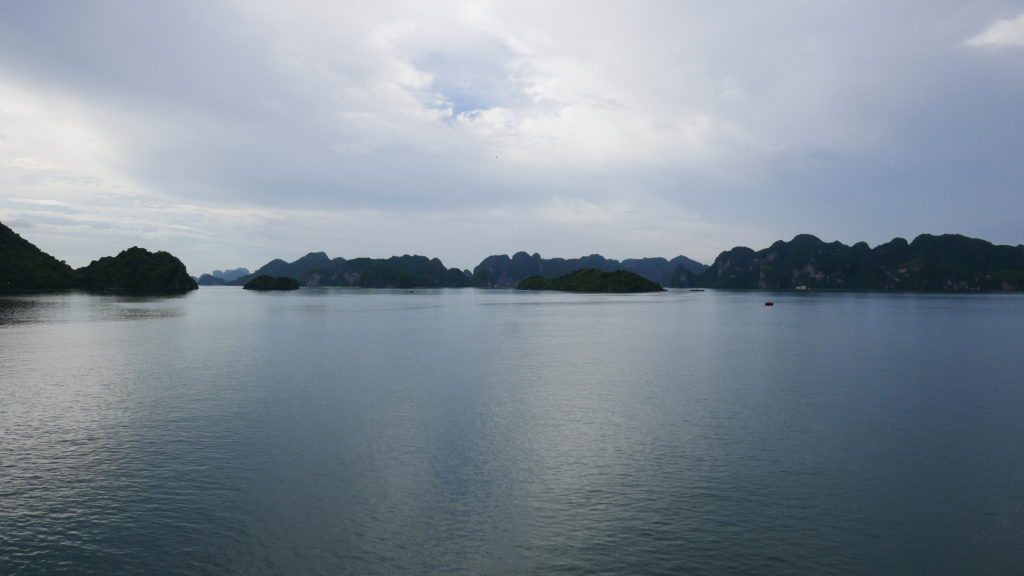 What was surprising was that even with all these small uninhabited islands I saw very little wildlife around.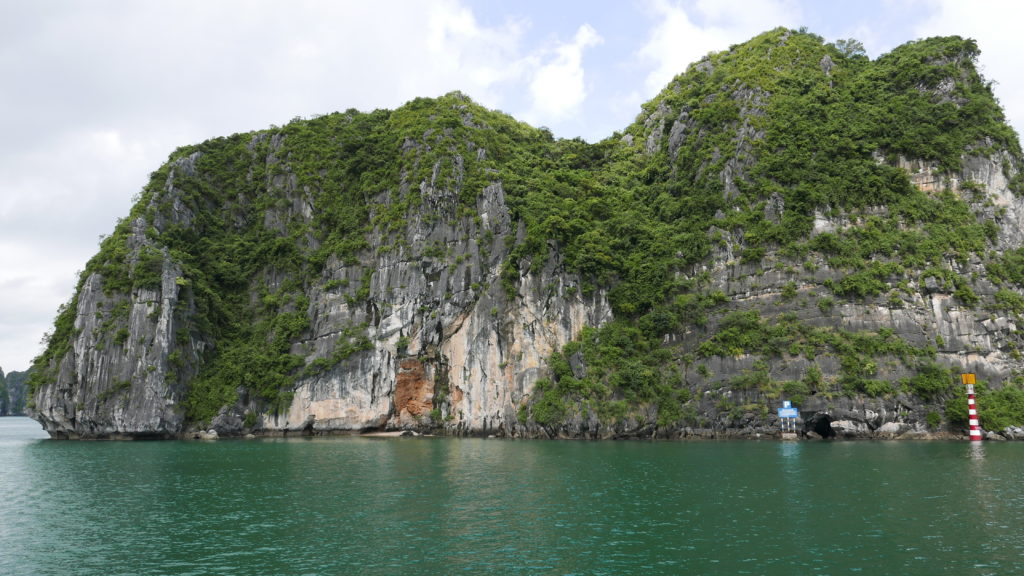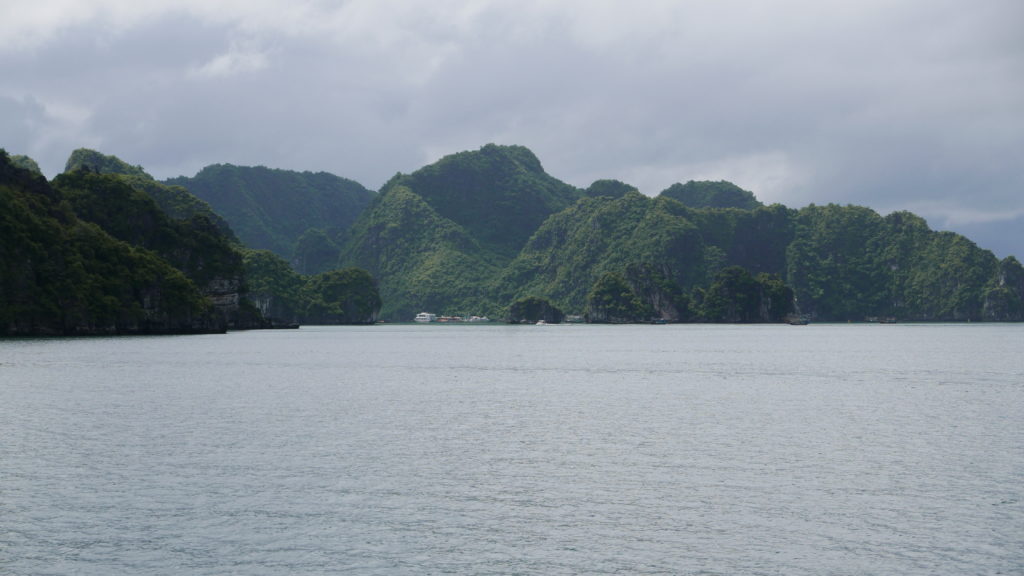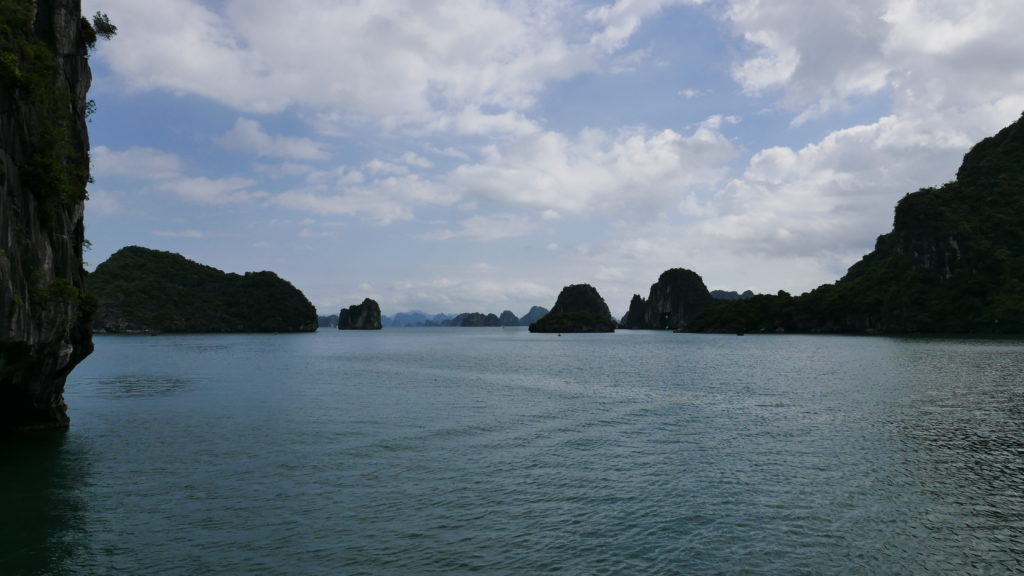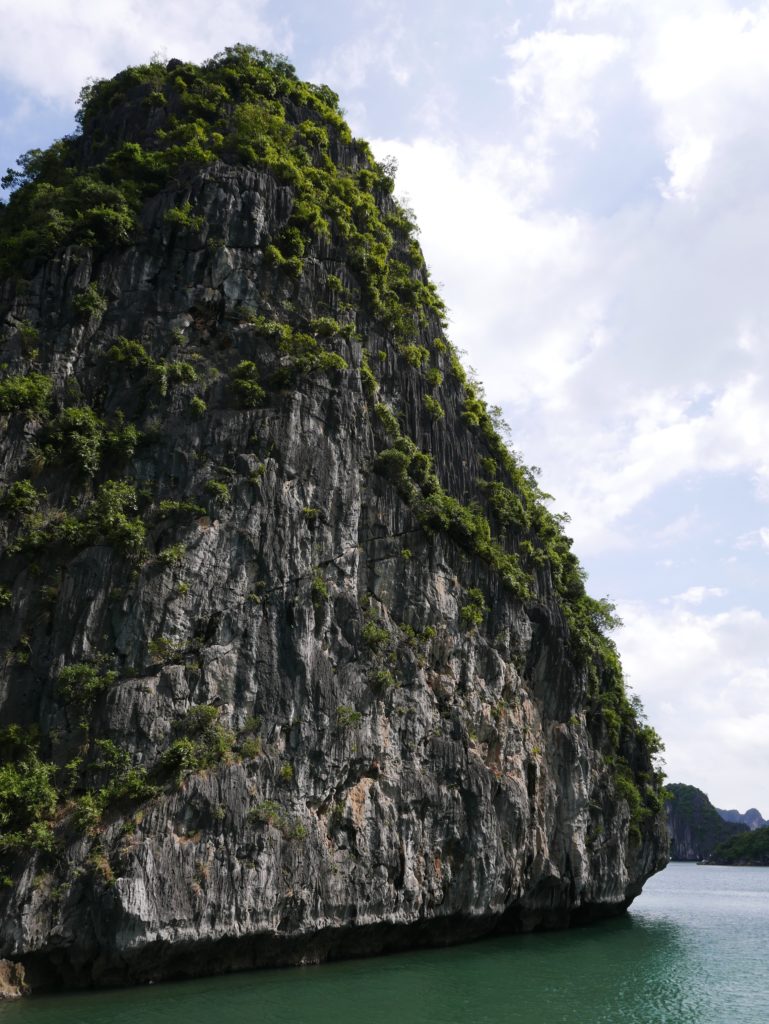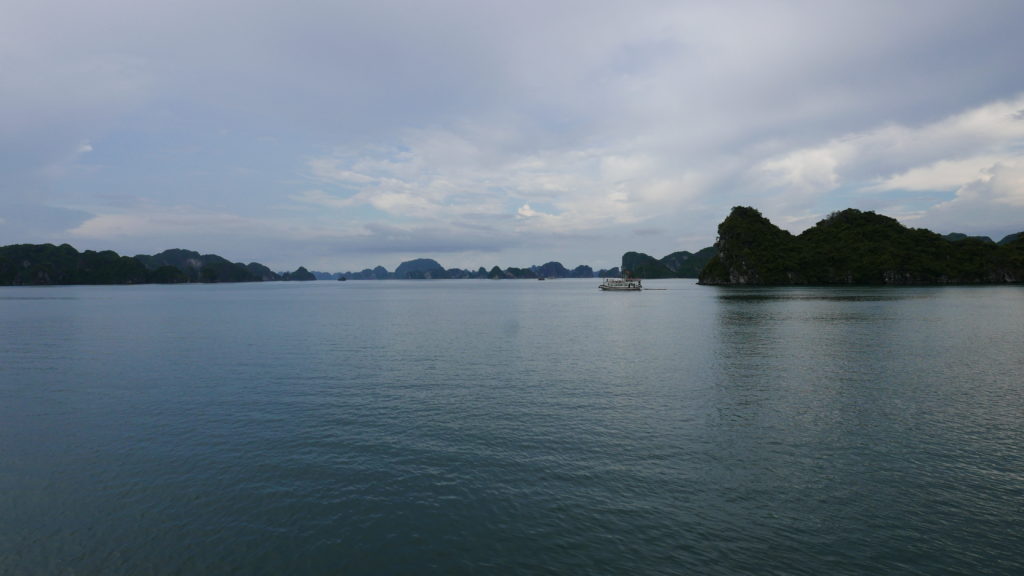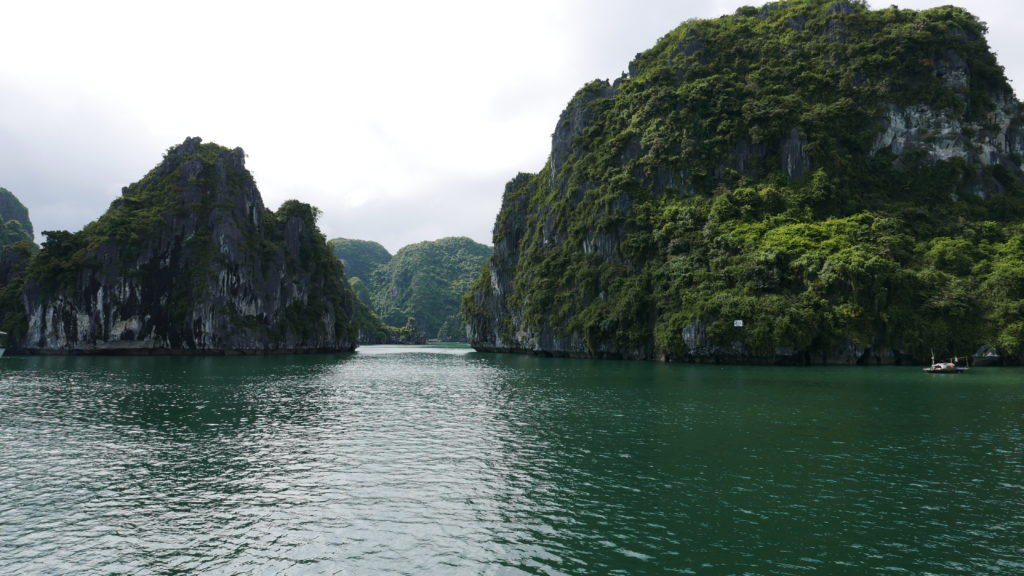 My first experience of Ha Long Bay was very memorable. It is magnificent scenery, although I was disappointed by the number of other boats that were around and the fact we never seem to get too far from the mainland.
If you have enjoyed this article then please feel free to share it using the buttons below.