Hau Wong Temple 侯王宮, Tung Chung, Hong Kong is very small, not very old, and is used for worshiping Yeung Hau Wong (Emporer Yeung Hau). The temple contains a bell that was cast in 1765, and this suggests a date for the first temple on the site, however, the ceramic decorations on the ridge of the roof were produced between 1909 and 1911 at the Shiwan kiln, Xuantong.
Yeung Hau Wong (or Yeung Leung-chit) was a loyalist of the Southern Song Dynasty, who escorted the emperor to the south, and it is believed the temple was built in recognition of his loyalty and to enshrine him.
It is quite surprising that the temple still exists as it is quite isolated on a piece of open ground overlooking the Tung Chung River estuary.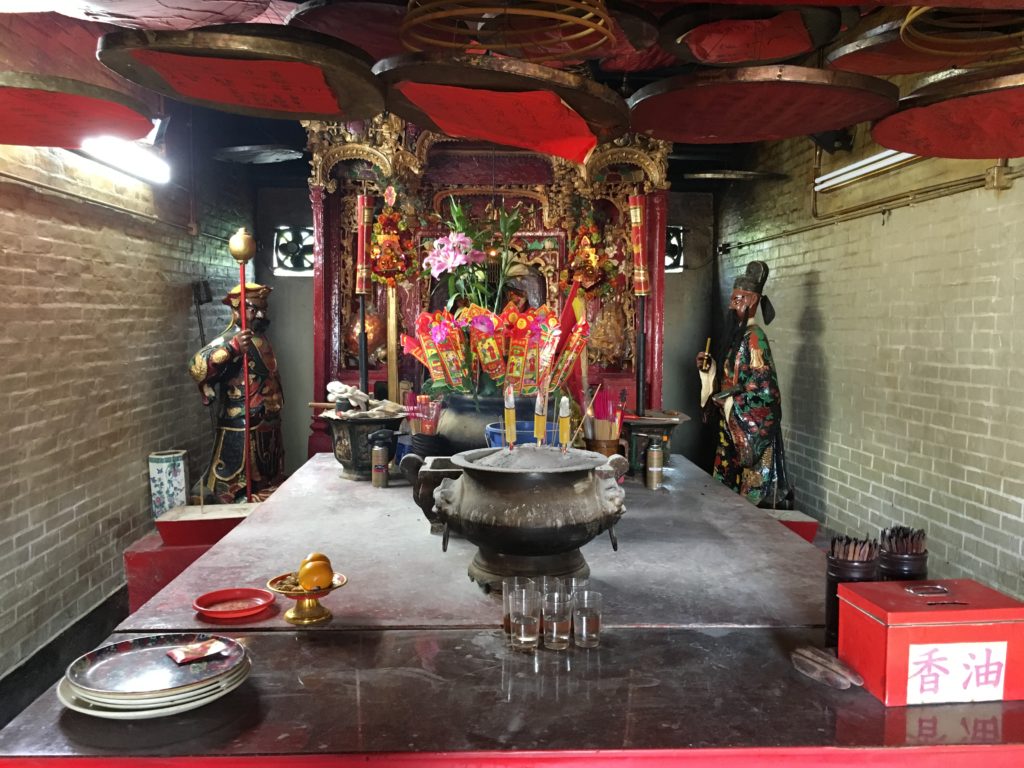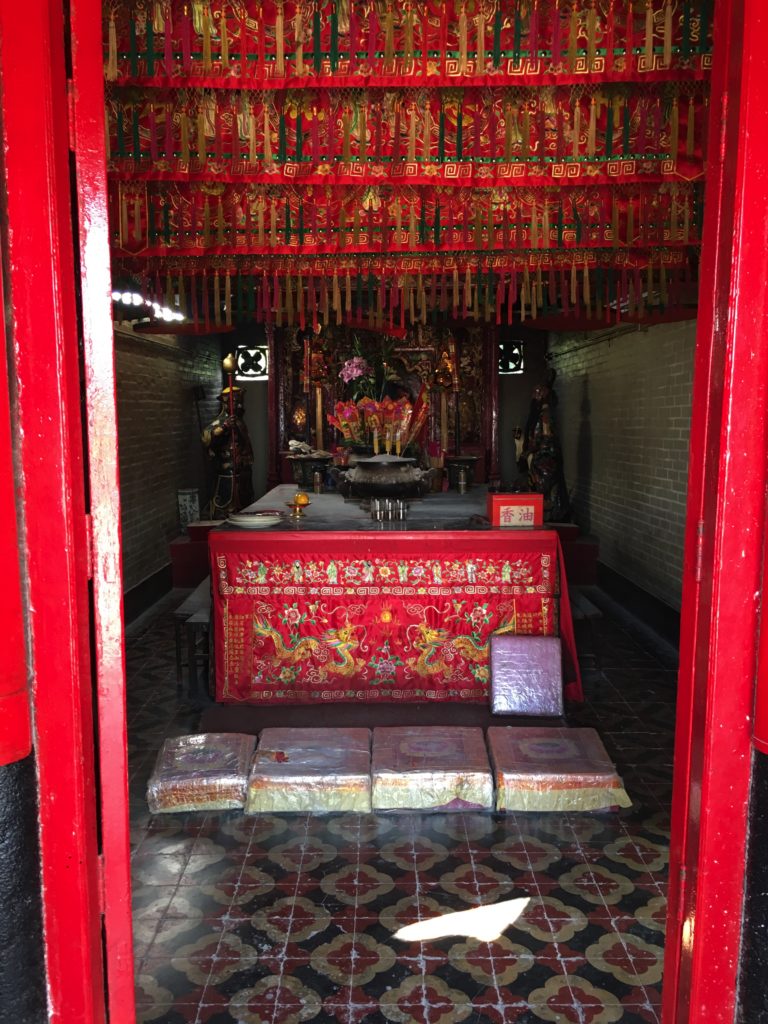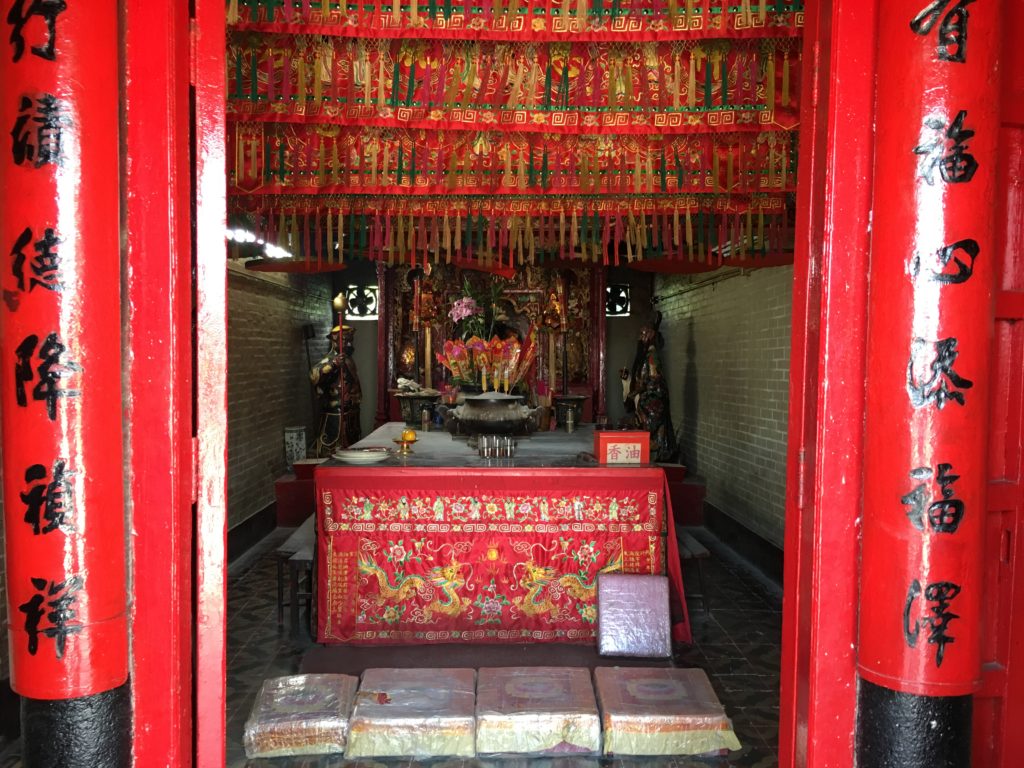 Foursquare: Hau Wong Temple
What3Words: compound.lottery.wobbling
If you have enjoyed this article then please feel free to share it using the buttons below.