One of the highlights of the Mandalay Bike Tour was visiting a farm.
Getting out of Mandalay by bike was relatively quick and painless. It was quick as we didn't have to go too far to leave the city behind and it was painless as there were no hills.  Actually, there was some pain as even though the bikes had suspension the roads were quite bumpy and uneven.
Having seen the way people drive around Mandalay I was quite worried about what the traffic would be like, and how safe it would be cycling.  As it turned out, it wasn't too bad.  Once I was out of the city (and we left the city using back roads) the traffic was not too bad.  And once we were out in the countryside we were mainly on local farm tracks and dirt roads and there was very little traffic.
It was great to look around the farm, and it was very kind of the family to let us visit.
I was particularly taken by the Water Buffalo on the farm.  Magnificent beasts.
And it was great to see the Water Buffalo out working in the field, ploughing it for planting.
What struck me, and I am used to seeing neatly ploughed field produced using a large tractor and large metal ploughs, was just how basic the equipment was. It was a very simple plough, with a stone weight producing the downward pressure, and it didn't produce great, or even clean and ordered, furrows.
However, the Water Buffalo made the heavy work look easy.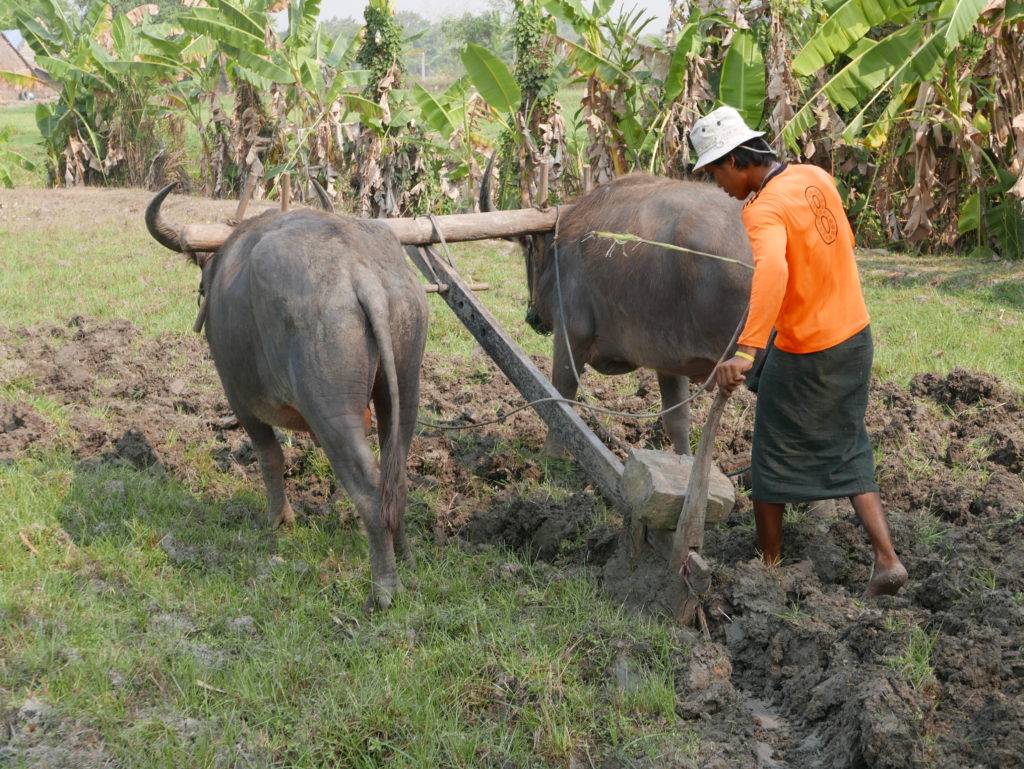 Also, growing on the farm were bananas.  Despite having now seen hundreds (may be thousands?) of banana growing on trees I still get a kick out of seeing them.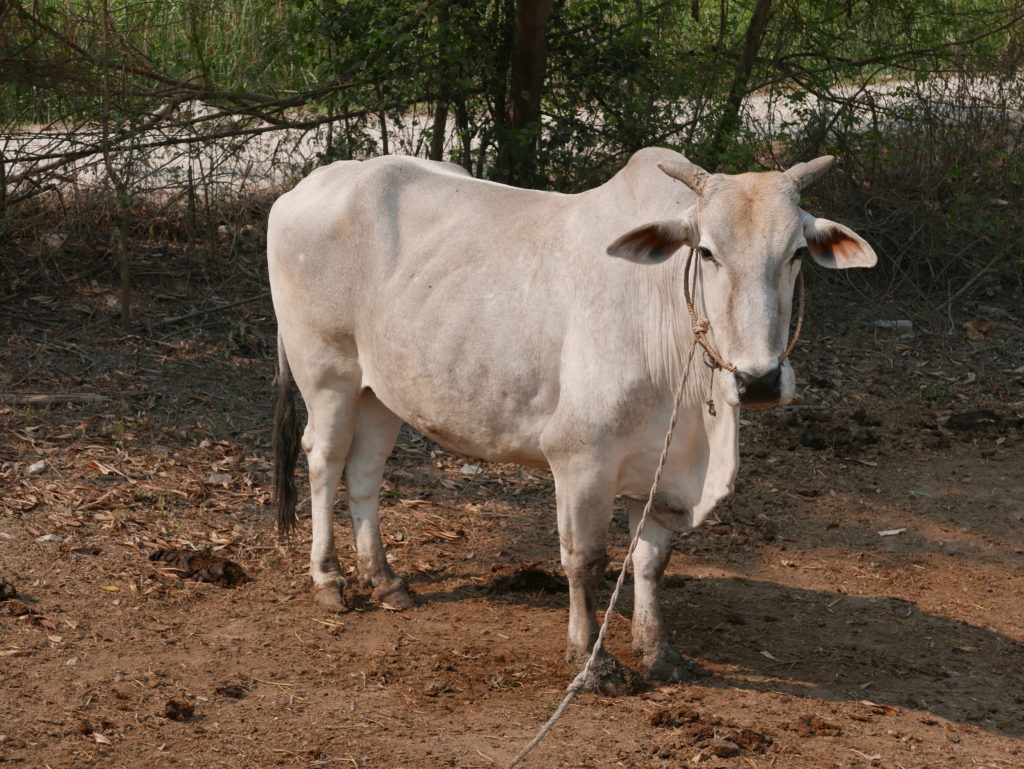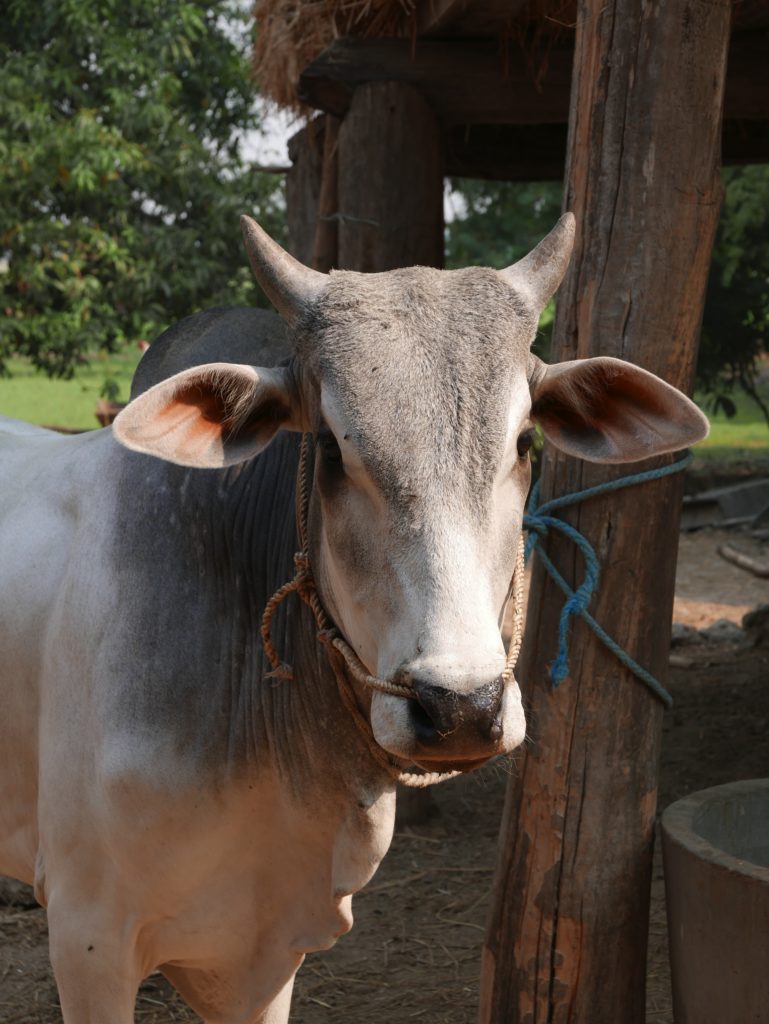 The farm also had a few chickens running around.
And I heard a rustle, I turned around and a large turkey emerging from the stream.
And, like any farm you visit anywhere in the world, there were bits of abandoned kit lying around.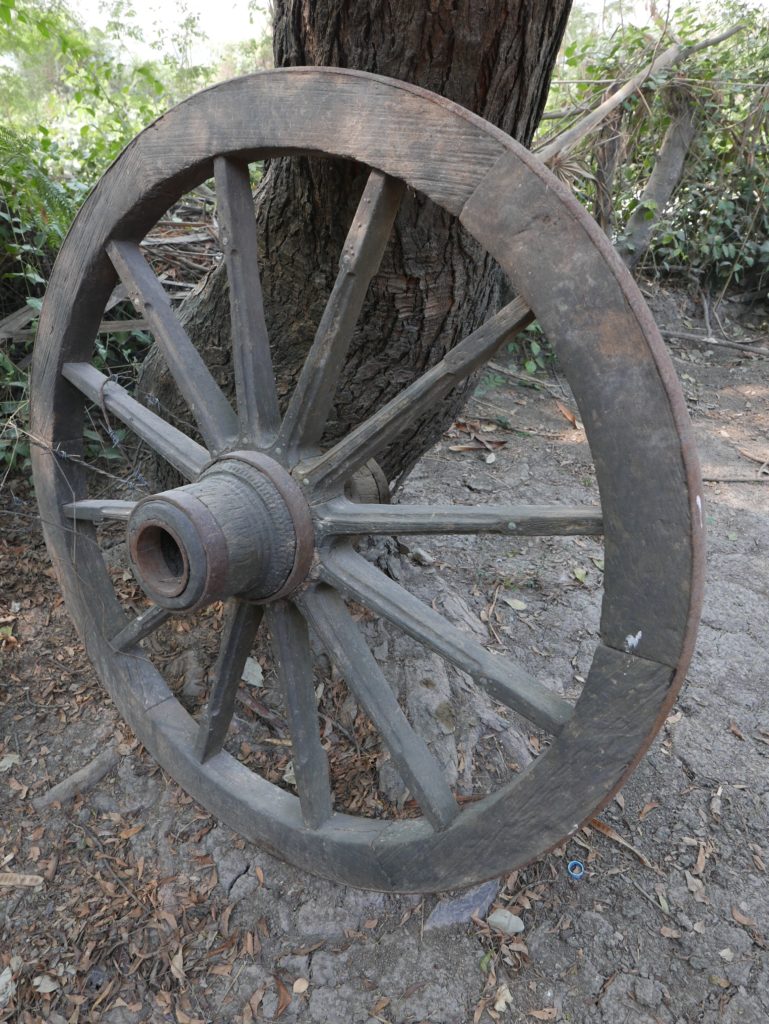 I had a great time visiting and it was really nice to chat to the farmer.
The farmer expressed surprise that I didn't speak Burmese, she took great delight in showing me a picture of her son and was very interested in farming practices in the UK.
I enjoyed trying to explain to her how different farms are in the UK, and how mechanised they are.  I managed to show her some photos of vegetables I had taken at a country show in the UK. And she seemed amused by them.
All-in-all, it was a fun and interesting visit.
If you have enjoyed this article then please feel free to share it using the buttons below.