I rounded off my "wanderings" around Yangon by visiting the Holy Trinity Church (location: cared.historic.buying). Again, this was a building I visited on my previous trip to Yangon (see Holy Trinity (Cathedral Anglican Church), Yangon (Rangoon), Myanmar (Burma), but the big difference was this time I could get inside.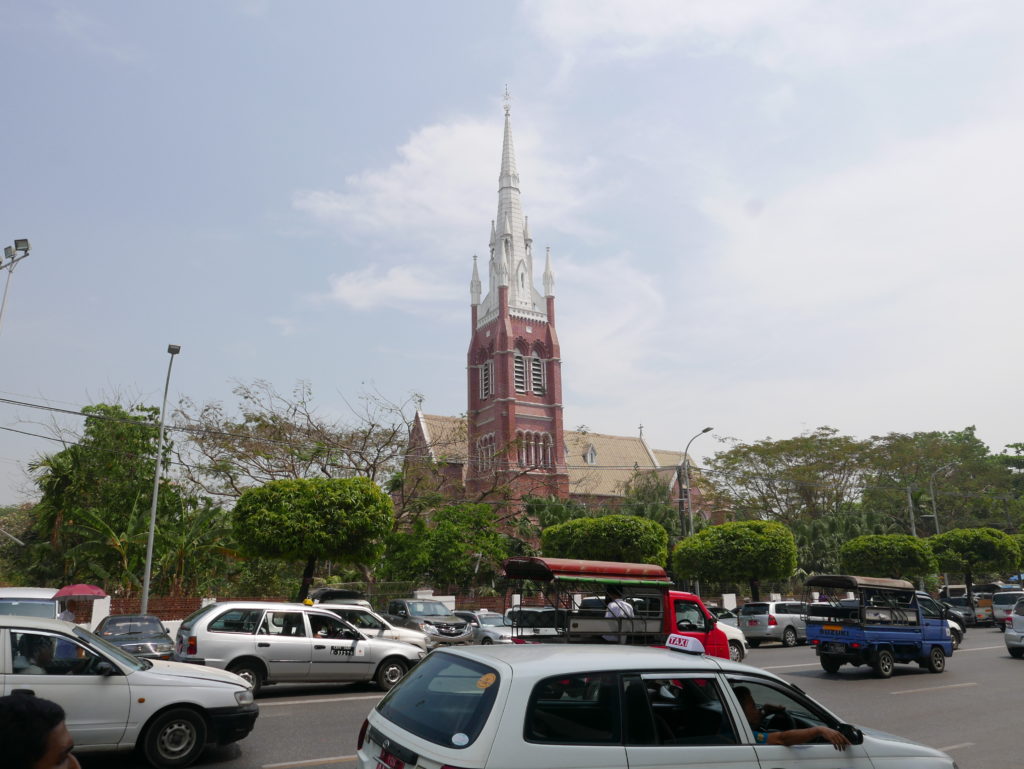 The interior of Holy Trinity Church is impressive.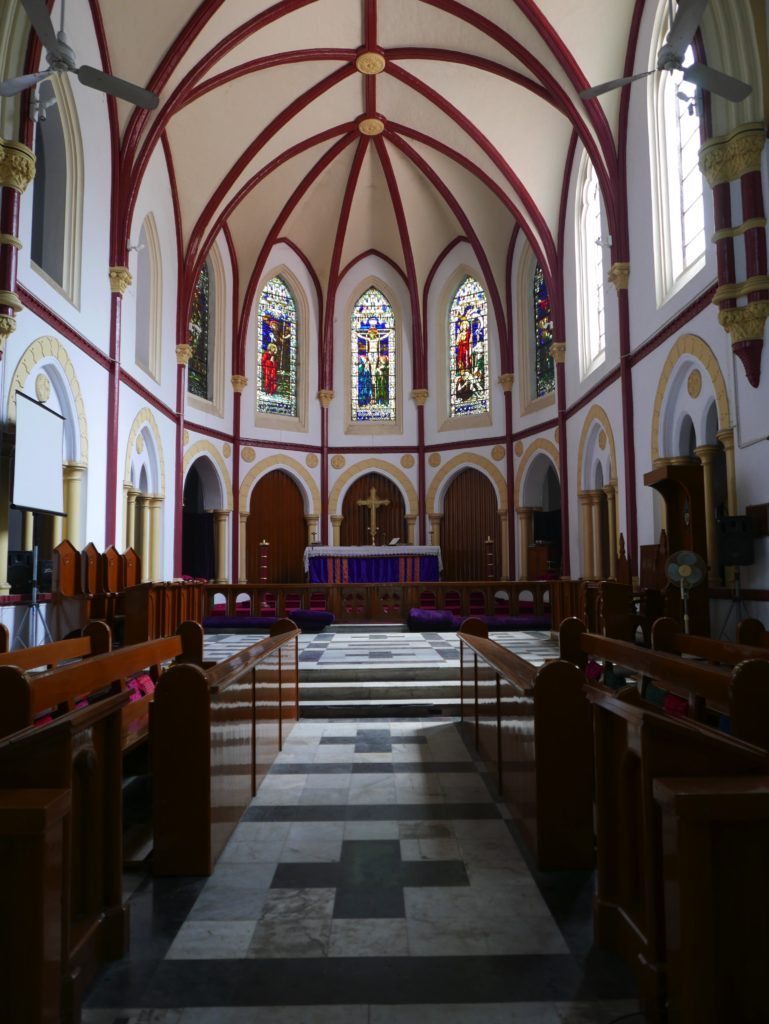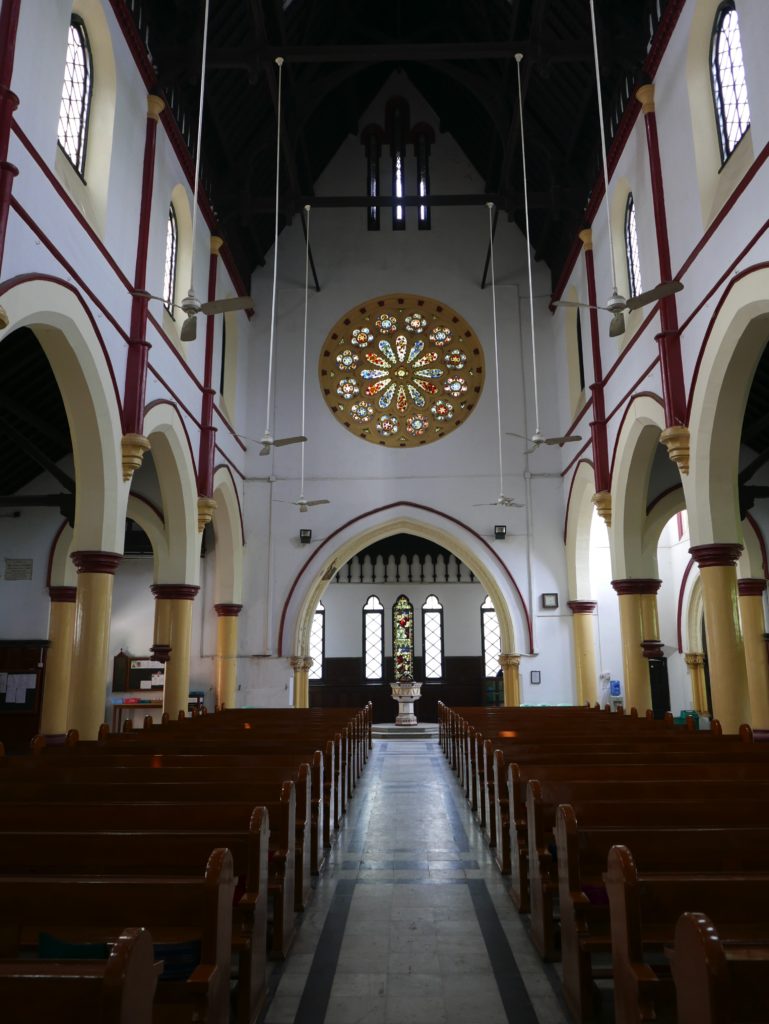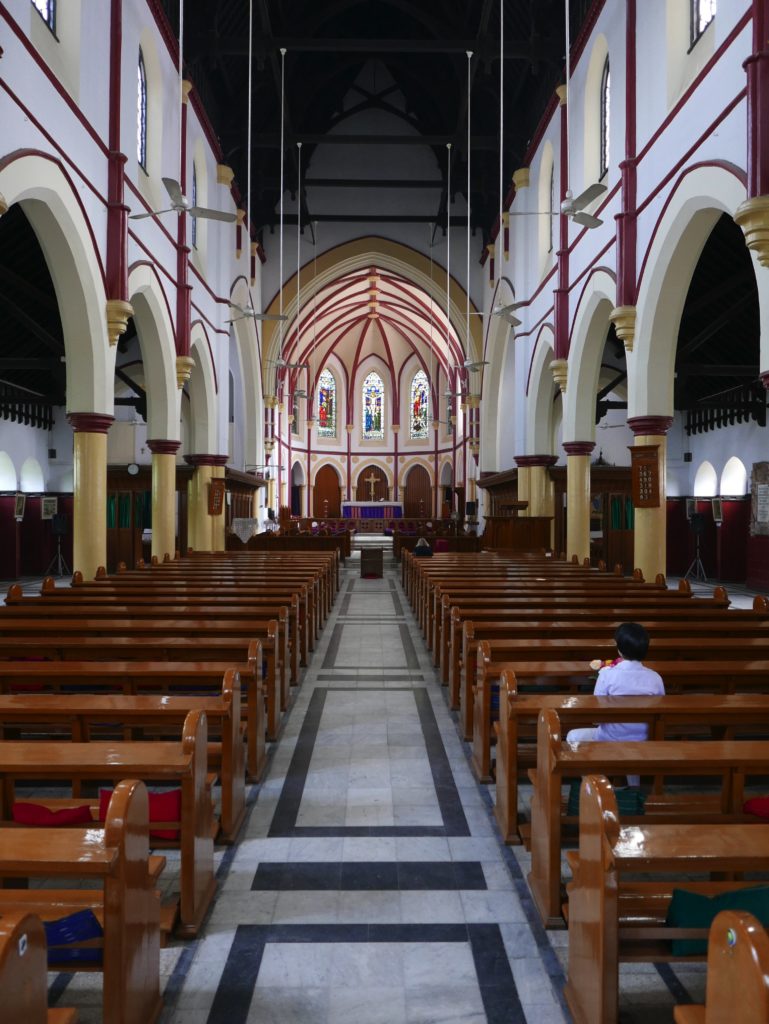 And on my visit there was an "interesting" couple having their photographs taken in and around the building.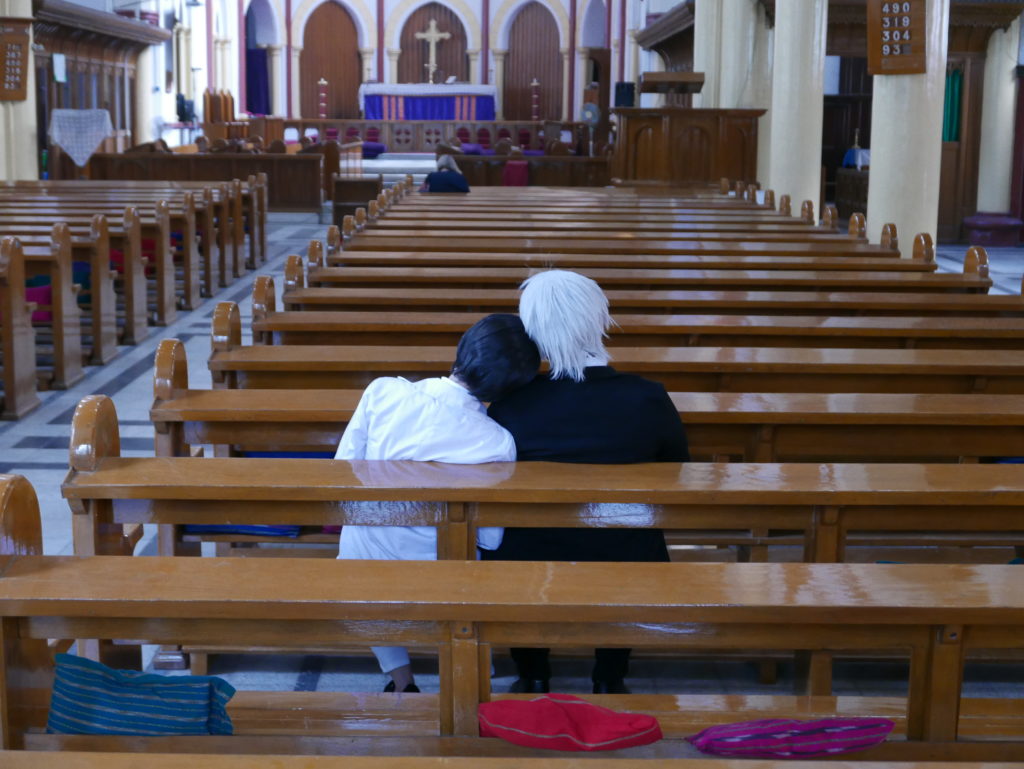 Now, on my "wanderings" around Southeast Asia, I visited a lot of churches and cathedrals, and the Holy Trinity Church in Yangon is one of the few that I visited that actually contained some memorials. And there was a strong connection with the UK military with a chapel of remembrance and a lot of military crests on display, such as the plaque from the 273 Squadron, which was also in memory of Colonel Sammy Shi-sho who flew as a flight lieutenant with the squadron.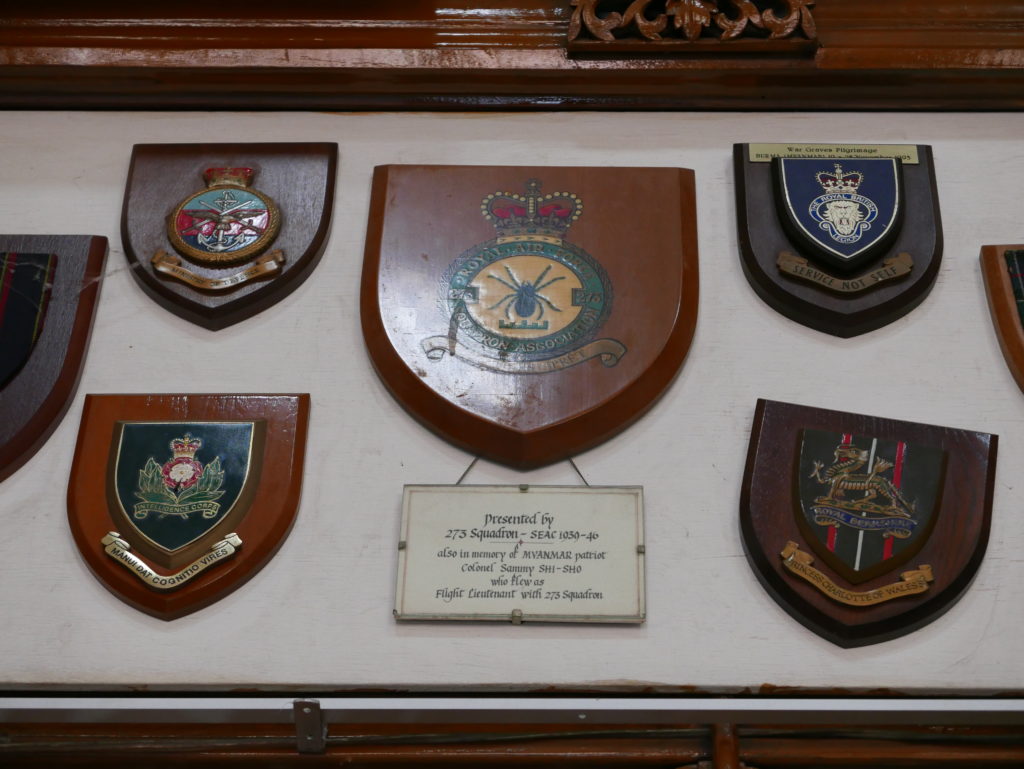 The memorials were interesting and gave an insight into life in Yangon, or as would have been then, Rangoon.
"In memoriam  John Victor Douglas De Wet barrister at law; M.A. L.L.B  Government Advocate of British Burma – drowned by upsetting of a boat at Table Island; Cocos, 8th October 1876 aged 34 years"
"To the glory of God and in memory of Richard Patrick Clogstonn  – District Superintendent Burma Police, who died on 6 March 1901. This tablet is erected by some of his friends in Burma."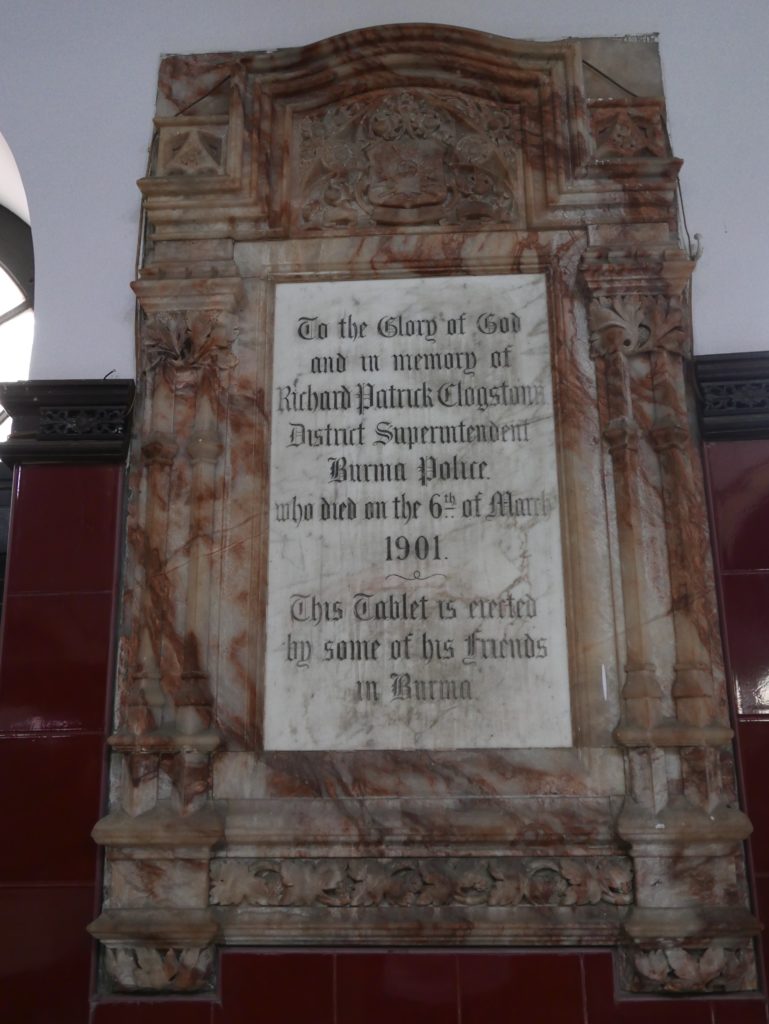 There was also a memorial to the members of the Bombay Burmah trading Corporation of Burmah who were killed during the First World War.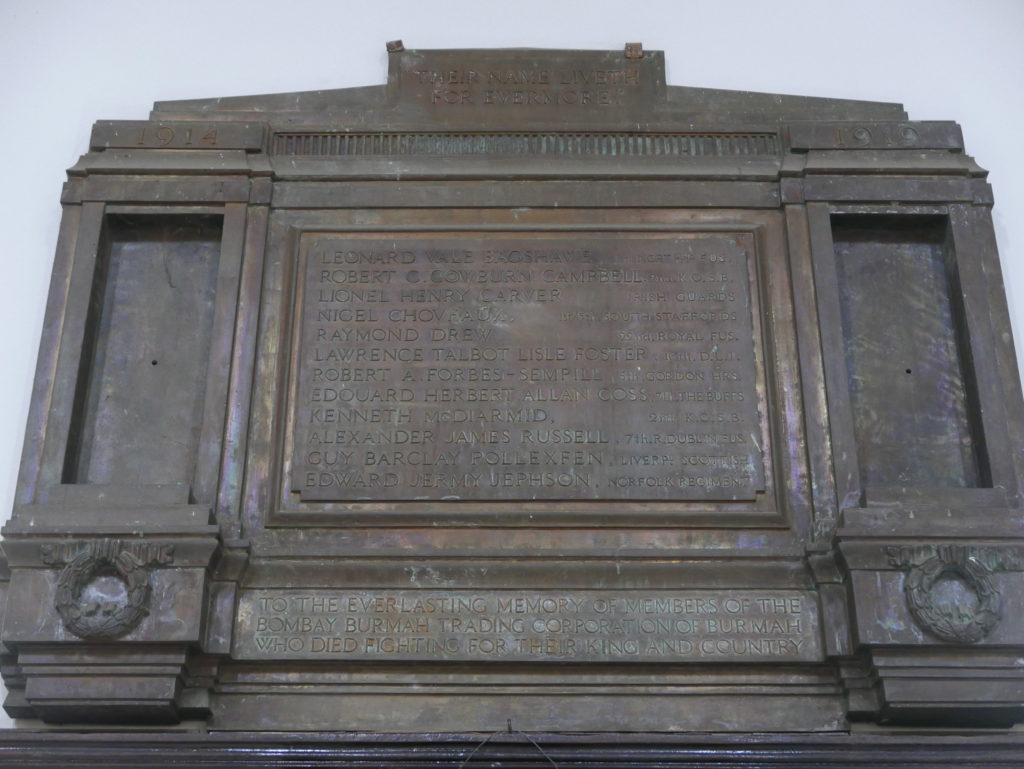 There were also some more personal memorial stones such as:
"In loving memory of the most Reverend Francis An Mya  the first Archbishop and Primate of the church of the provenance of Myanmar born 6 7 1904 died 8 6 98″
"The church of the province of Myanmar the most Reverend  Dr Andrew Nya Han"
"To the fond and lasting memory of Dr Robert Edwards. Sadly missed by his wife Mavis and children Jennifer, Jill, Robin and Sandy. Died September 9, 1974 in London. Dedicated Dermatoleprologist at the special skin clinic R.G.H Rangoon till 1964″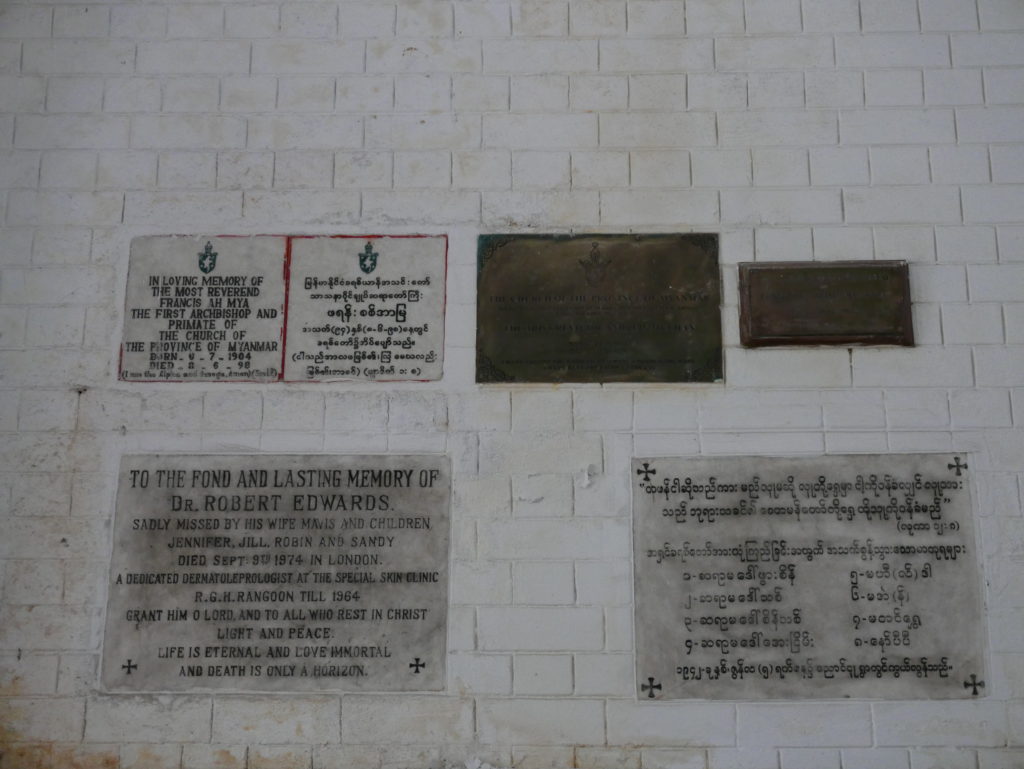 "In memory of John Miller Strachan DD MD  Missionary Physician Bishop  Endowed with great medical skill ??????  himself to the extension of the church of Christ. ??????? For 22 years (1860 – 1882 A.D.)  in Tinnevelly ????? missionary of the Society for the propagation ????  for 20 years (1882 to 1902 A.D.) in Burma as second Bishop of Rangoon ????" the rest of the plaque was fairly unreadable but was also dedicated to his wife.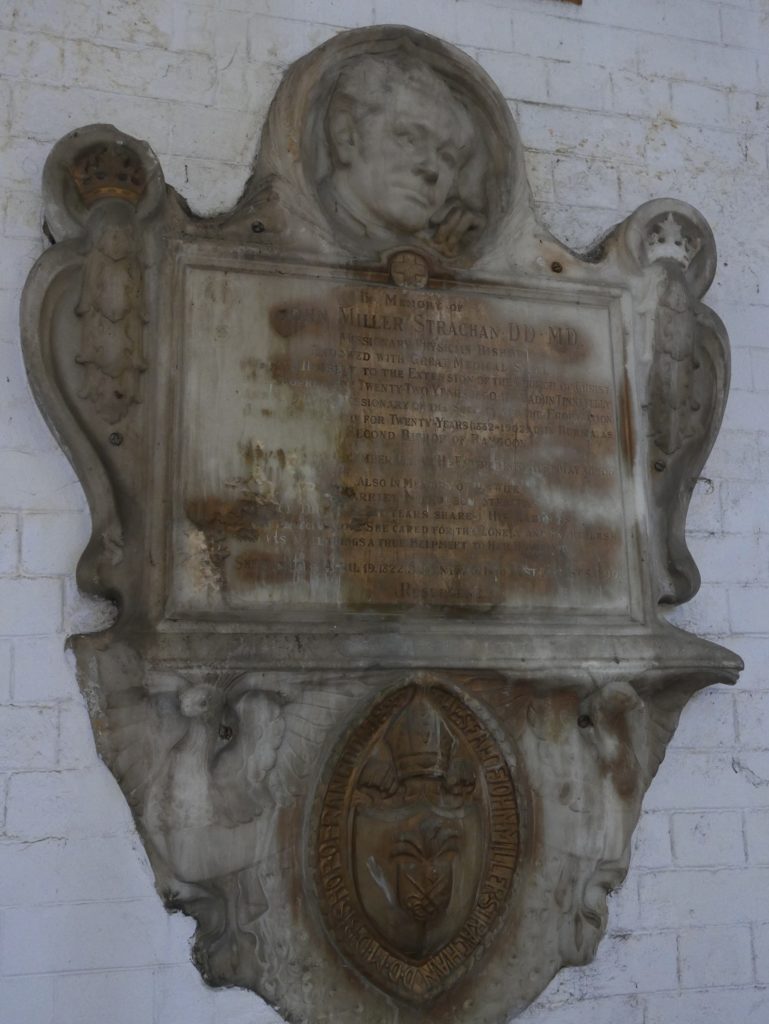 "In loving memory of the most Reverend Saw Gregory Fila Gyaw the third Archbishop and Primate of the church of the province of Burma born 17 June 1933 died 6th December 1987."
The church was completely open and wondering around the back I came across the choirboys changing area.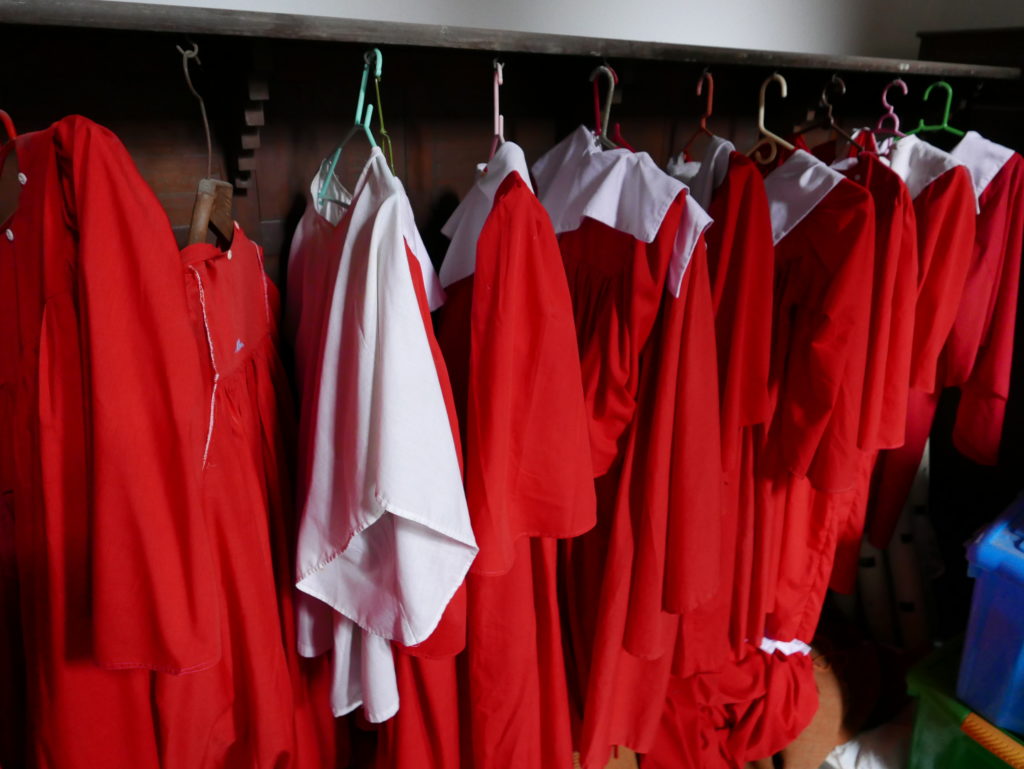 As I said above, I visited a lot of churches and cathedrals across Southeast Asia and this is the first one I've come across with memorial plaques and a chapel of remembrance to the British and local military. It was quite odd to come across a Book of Remembrance.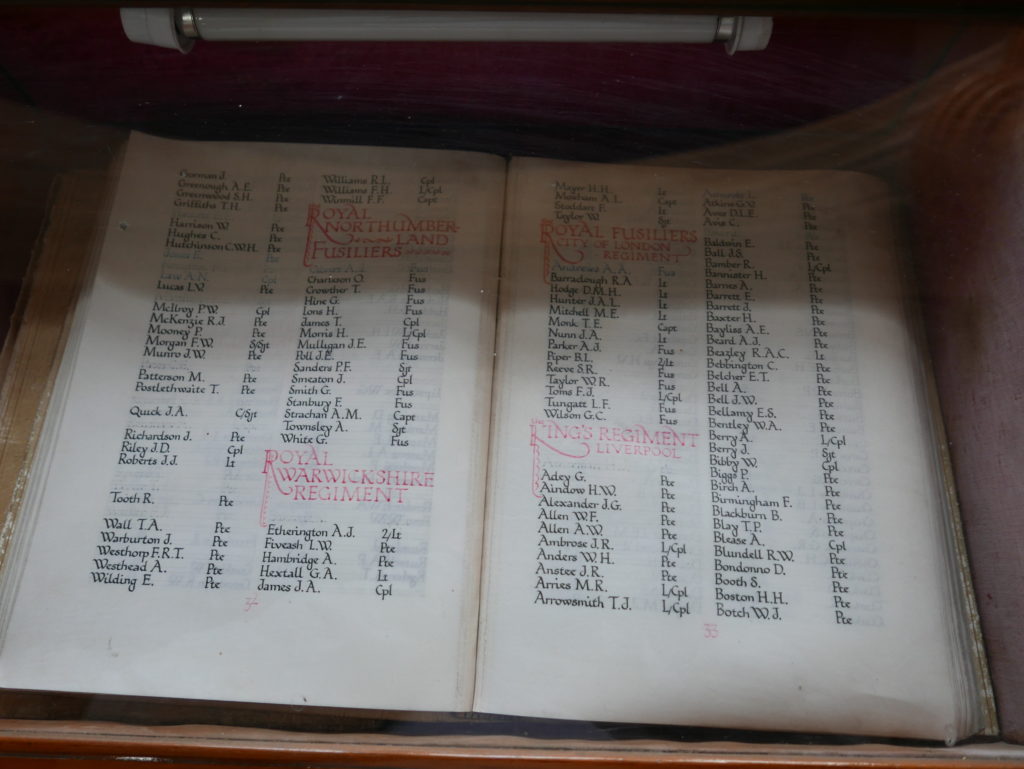 There was a letter from the Burma Star Association outlining the dedication of the chapel:
"This chapel is dedicated to the memory of the men and women of many races and religions who fell while fighting with the XIV Army, and with other British and Allied forces during the Burma campaign, 1940 – 1945"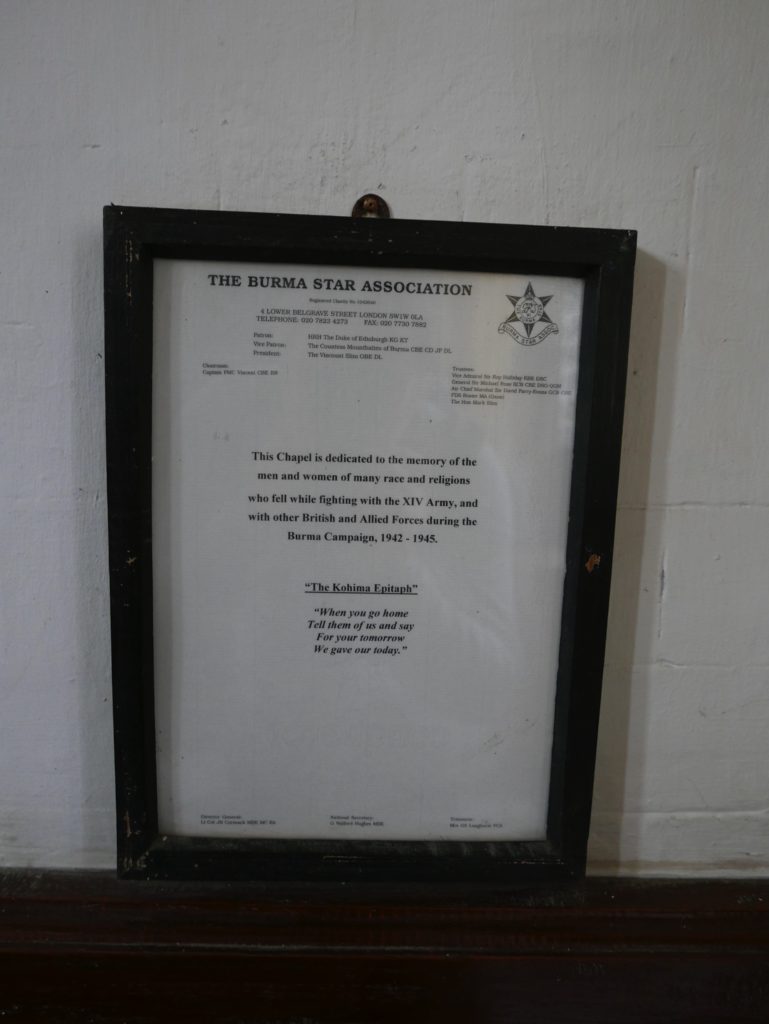 The chapel contained a number of British military crests.
As well as a plaque from Leek Town Council (Staffordshire, England) which read:
"Leek Town Council (Staffordshire, England) to commemorate the 60th anniversary of VE and VJ Day 2005 in honour (return of a hero) we will remember them. Presented by Clarence Bowcock (Son of Leek)," – more information on Clarence Bowcock.
Overall, my visit to Holy Trinity Church was particularly interesting as on my last visit I was unable to go inside. The interior of the church is well maintained, although it is looking a little "sad" around the edges. What I found particularly interesting was the number of plaques and memorials I found in the church. And as I said above, this is something I have not encountered in other churches and cathedrals in Southeast Asia.
If you have enjoyed this article then please feel free to share it using the buttons below.