I first visited the Shwedagon Pagoda, Yangon (Rangoon), Myanmar (Burma) in 2015 – see Shwedagon Pagoda (Paya), Yangon (Rangoon), Myanmar (Burma) – part 1 of 2 and Shwedagon Pagoda (Paya), Yangon (Rangoon), Myanmar (Burma) – part 2 of 2, and it was great to be back. And this time I took two of my visit tips seriously as I visited in the evening (no more red hot marble to walk across) and took a bag for my shoes and socks.
This time I entered the Shwedagon Pagoda via the north entrance and was most surprised to see an escalator to take visitor up to the Pagoda as I thought this was very unsafe.  Have you ever ridden an escalator with no shoes on? It is not fun. It is extremely painful, and you end up worrying if you are going to have the same number of toes at the end of the ride as you started.
As on my last visit, I was blown away by the size and the beauty of the temple complex. It is truly stunning, and it is one of those places that you visit for which photos don't get across how amazing the please is. To really experience it you have to visit.
There are so many sculptures and so much gold….
And while it is a major tourist attraction in Yangon, and there are a lot of tourists around, you still do have to remember that it is a place of worship and is a significant religious temple in Myanmar with prayers and ceremonies going on all the time.
On this visit, I discovered the significance of the 'day shrines' as you are supposed to worship at the shrine for the day of the week you are born. Below is a shot of the 'Monday Corner' shrine, and as I was born this would be the shrine I should use…
And with monks wandering around…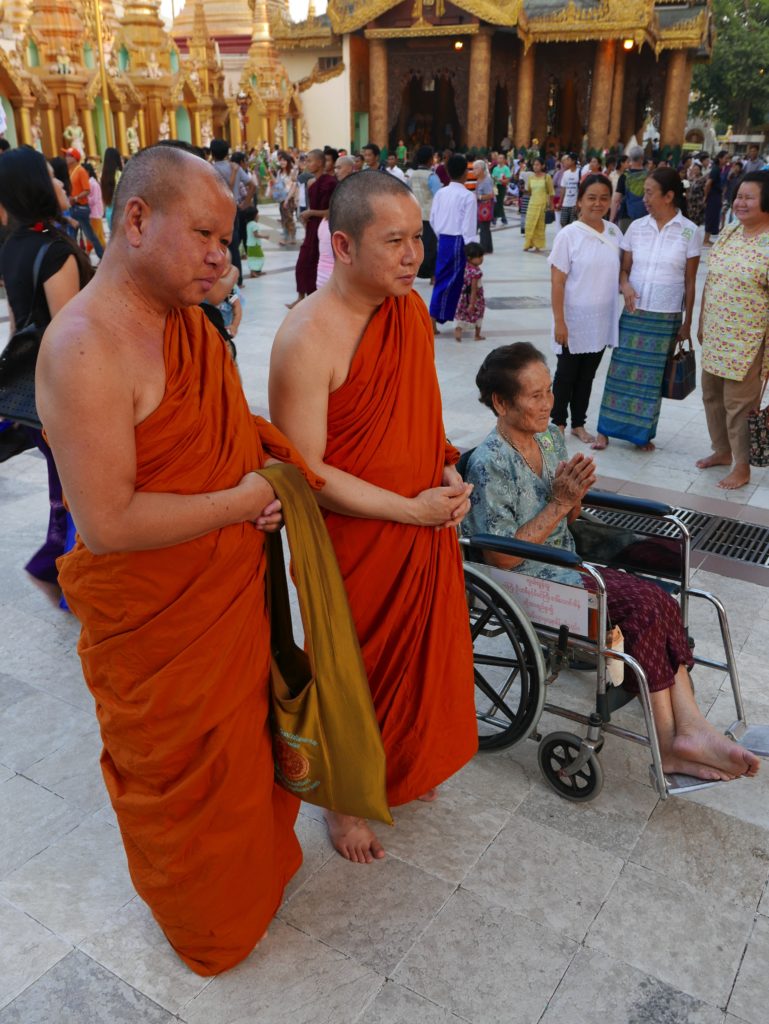 There are also young nuns at the site.
And young monks…
When you are walking around the Shwedagon Pagoda it is hard to remember that it is a place of worship as most of the time you seemed to be surrounded by tourists, however, every so often you will come across a quiet corner of the complex and find someone deep in prayer.
The Pagoda is stunning, particularly against a clear blue early evening sky, and I guess this is why most if the tourists visit.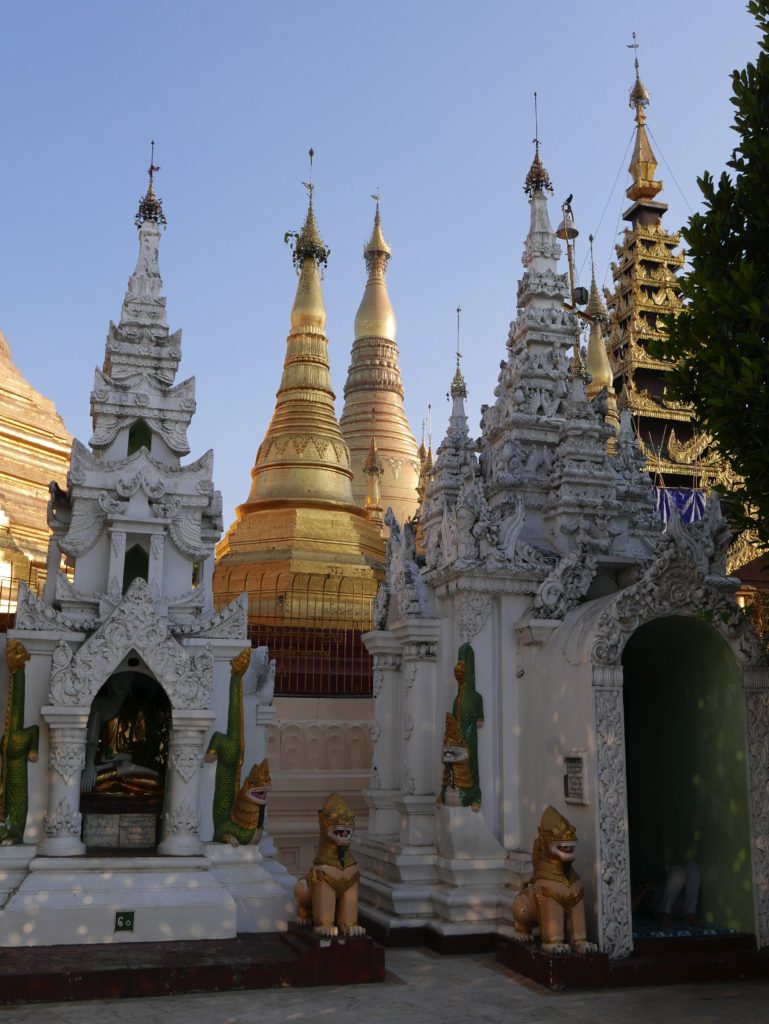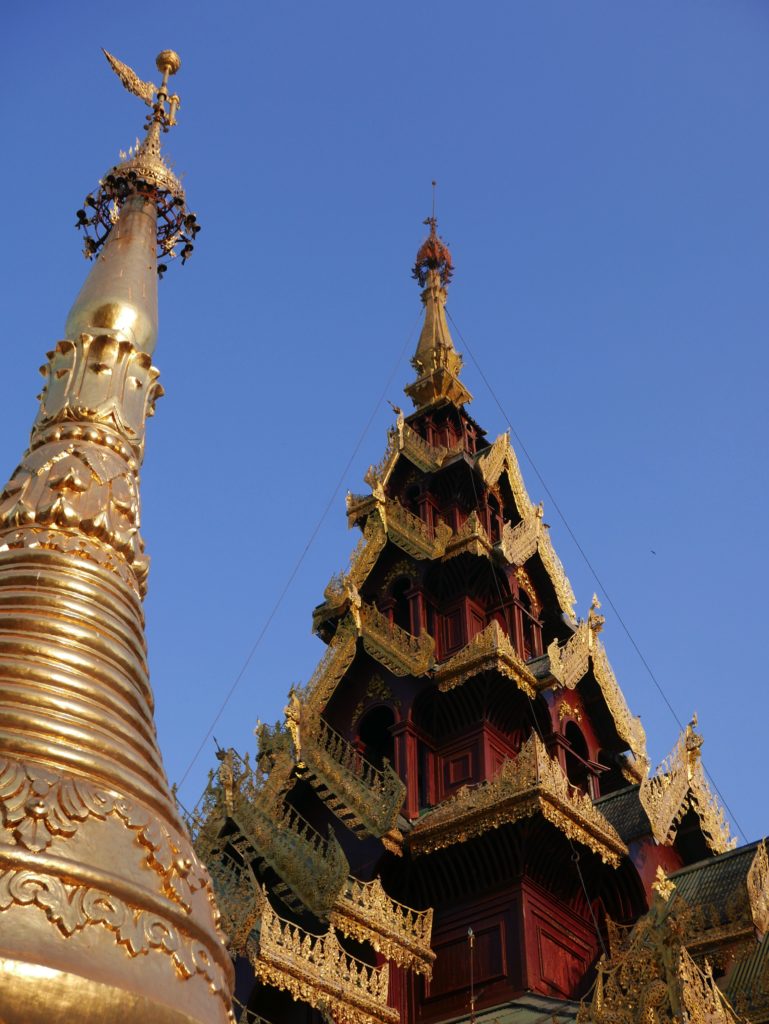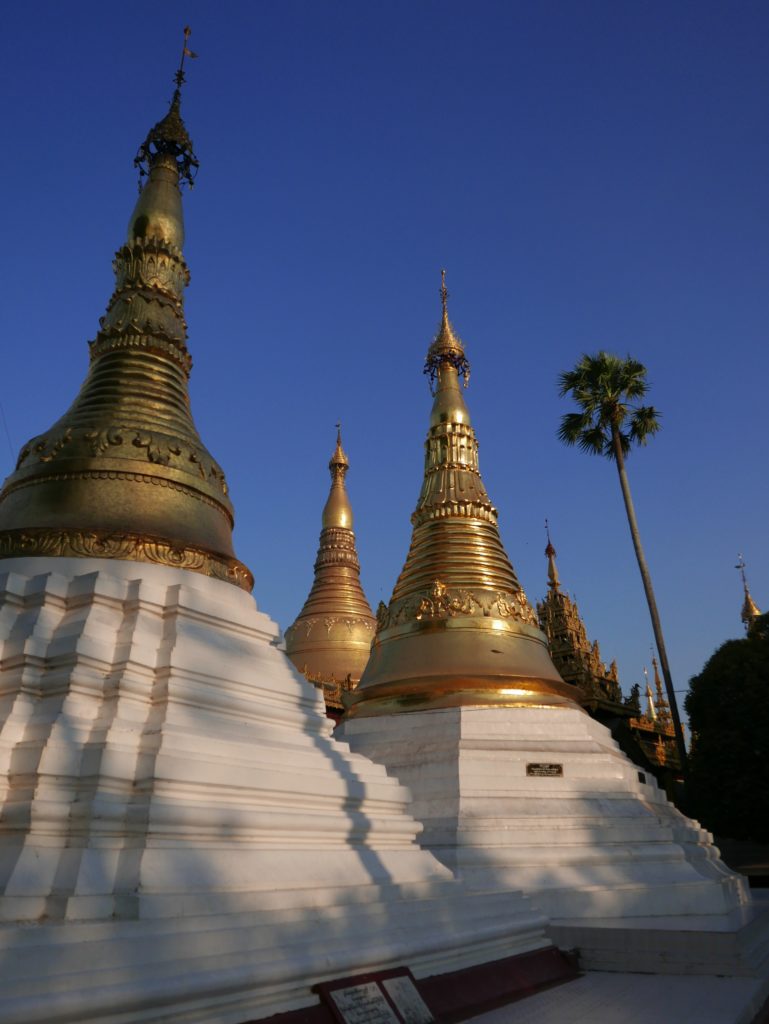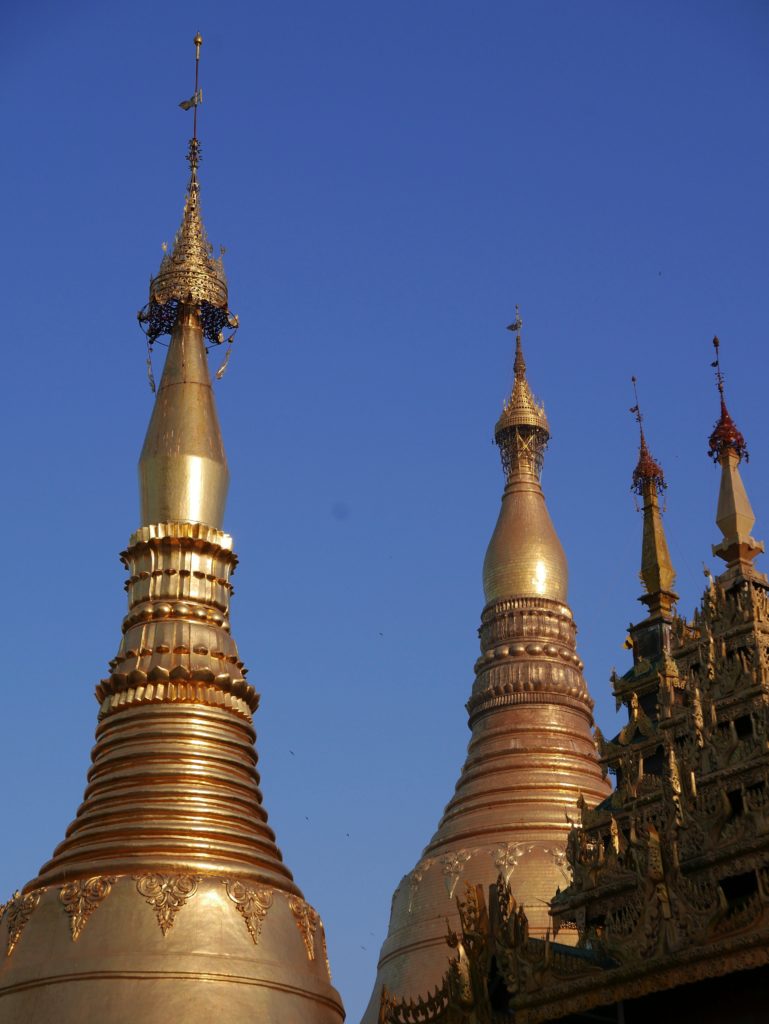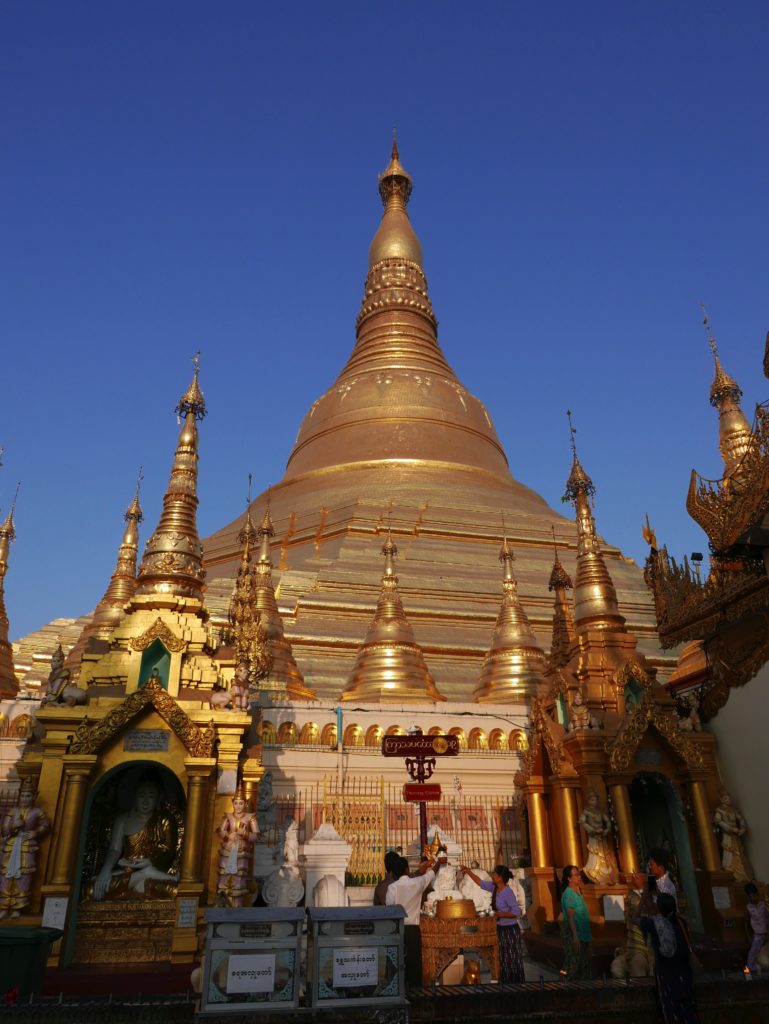 And what was fascinating was how, as the sun set, the light across the Pagoda changed.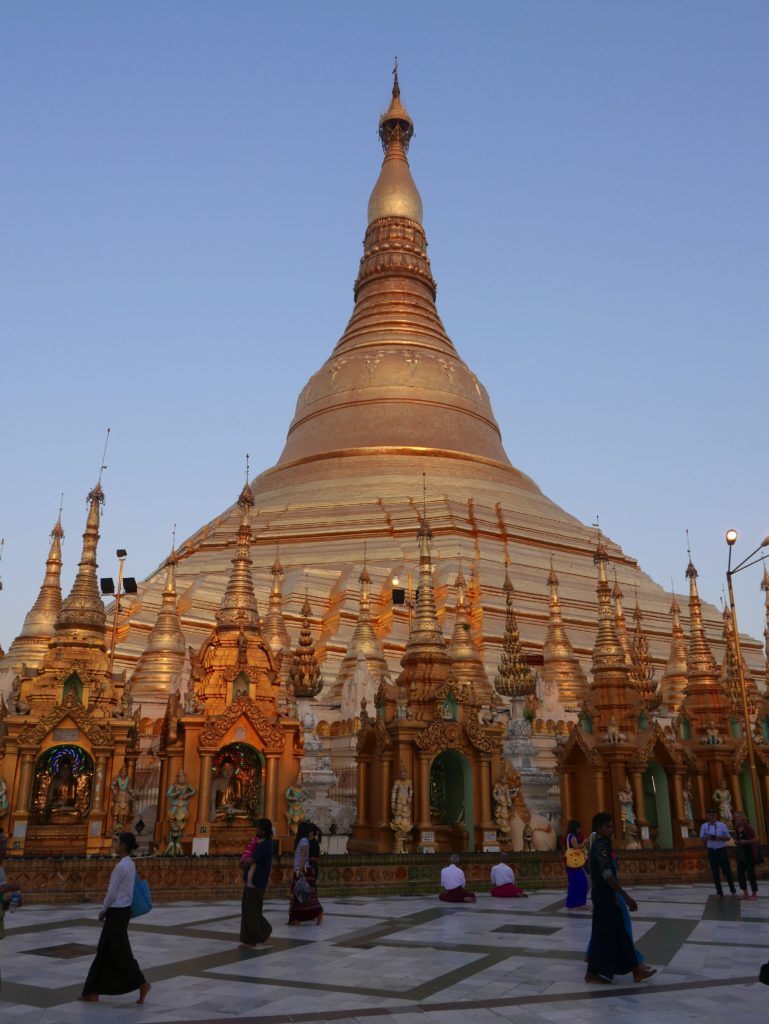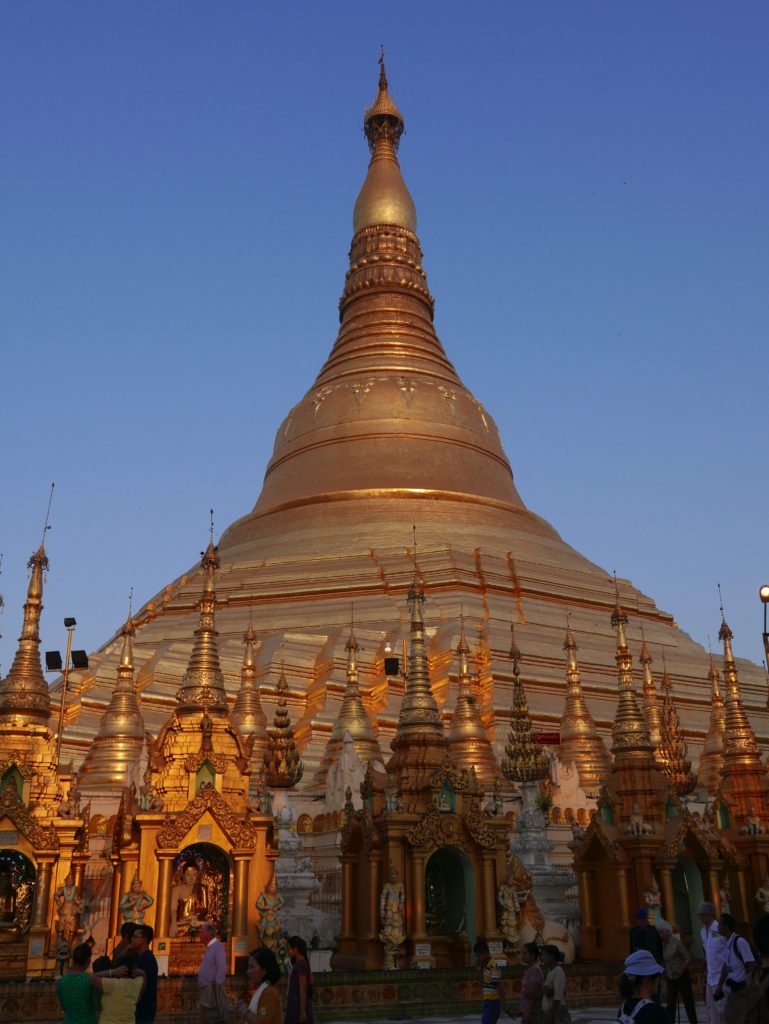 Besides being a place to see stunning architecture, and for worship, the Pagoda is also a great place to people watch, as there is always something going on…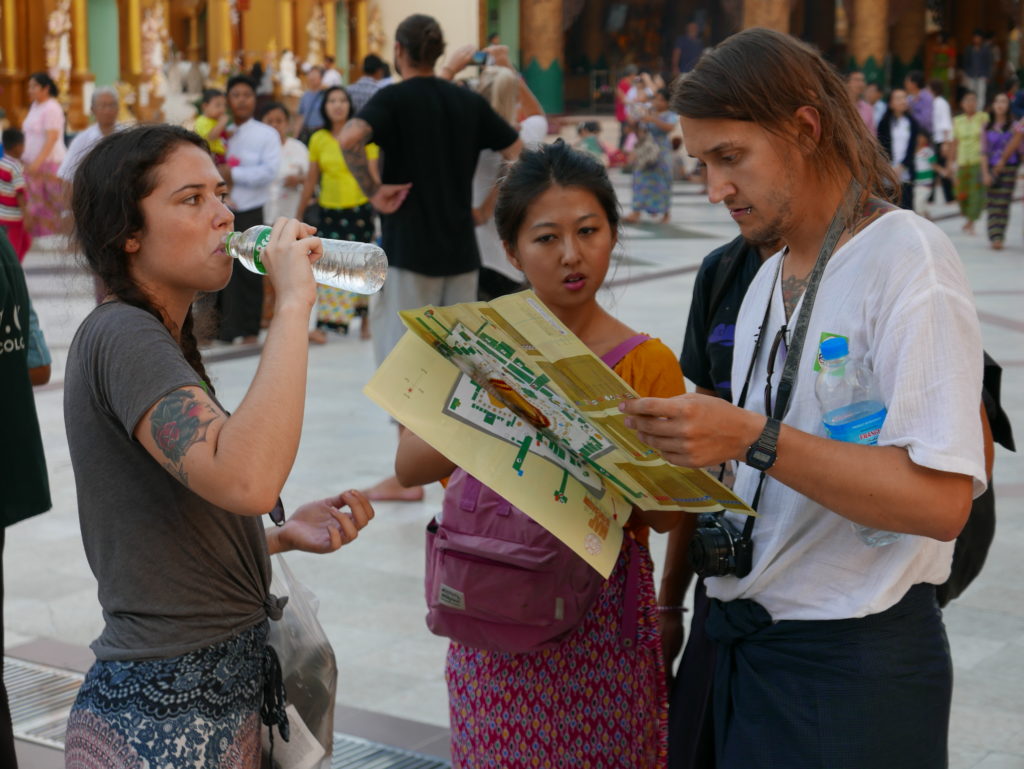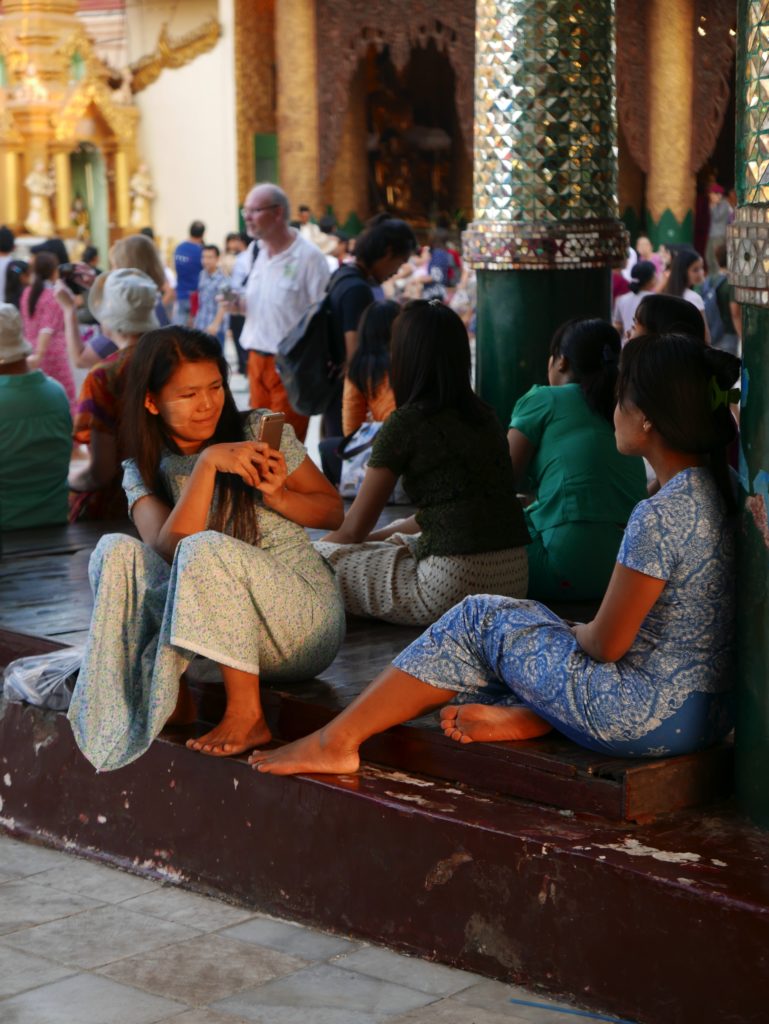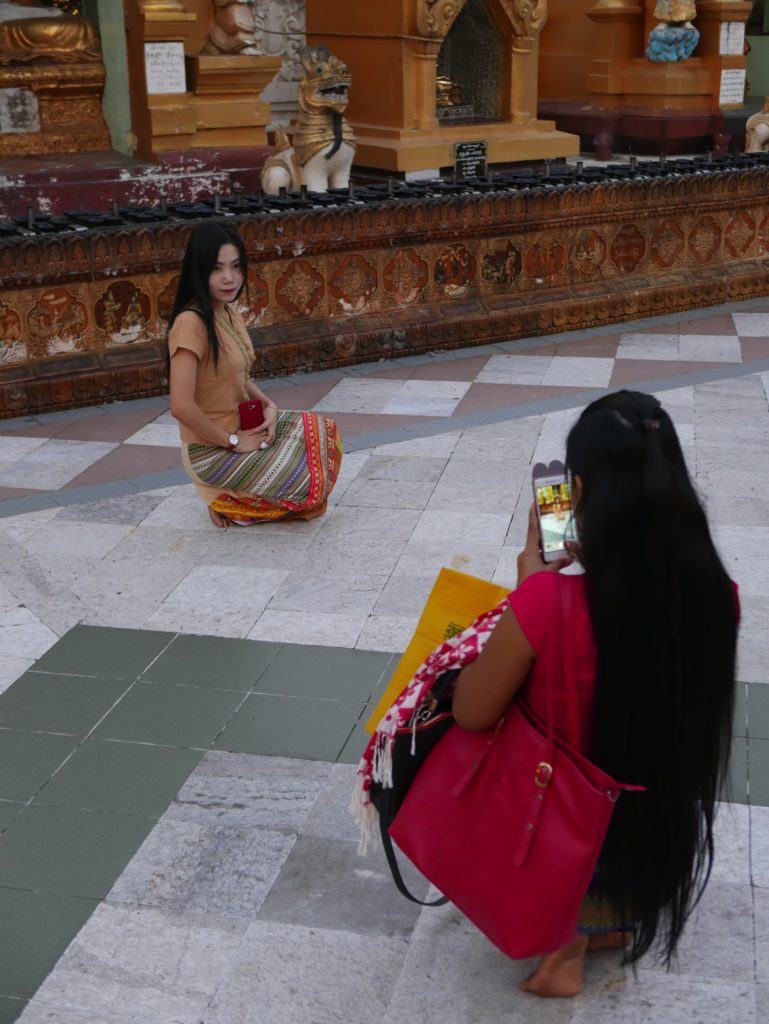 On this visit, I saw a group of temple workers setting up small clay dishes with wicks, and filling them with oil.
And when they were lit…
they looked amazing…
Another fascinating and fun visit to the Shwedagon Pagoda – and this time without the burnt feet.
Please don't miss part 2 of the story where I reveal how they get those stunning and oddly coloured photos of the Pagoda.
If you have enjoyed this article then please feel free to share it using the buttons below.