My cold is still bad…  however, I am here to ski…
Today I decided to go skiing in Cardrona.
The drive from Queenstown to Cardrona is odd as you have to go over a range of hills, and therefore you think you are about to get there, only to descend into another valley.
To get to the ski area there was another long drive up a long dirt track road, which was very wash-boardy, with lots of loose surface material, and very very slippery. There would certainly be a need for snow chains if there were any snow.
The photograph above shows the bottom of the ski road at Cardrona Ski Area, New Zealand – the photo was taken while leaving
The ski area has two sorts of basins.  One contains the main lodge (shown below), a very slow three-seater and the beginner slopes.  Off to the left, there is a high-speed quad and some more challenging skiing.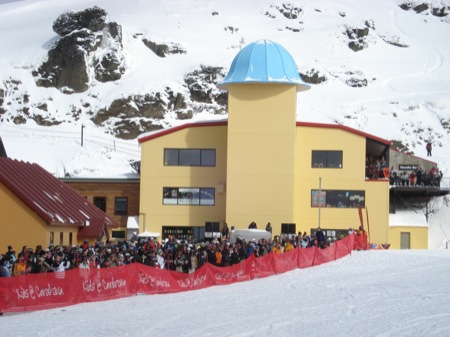 When we arrived, there was an exhibition of snowmobile and motorbike jumping.  Very odd.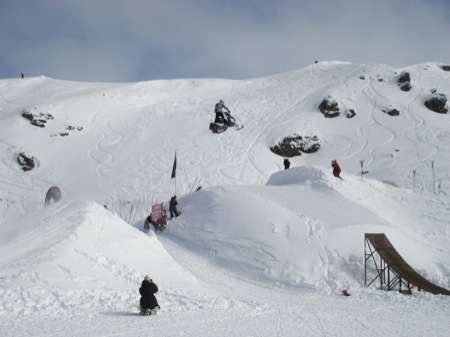 Beyond the high-speed quad is the Captain's Basin.  It has a low-speed quad, but some interesting skiing, plus a small cafe (Captain's Cafe).  There was a lot of fun skiing in the basin.  Nothing too challenging.  Lift operators were campaigning for tips in chocolate and appeared to be doing a good trade.
Weather sunny and clear.  Excellent.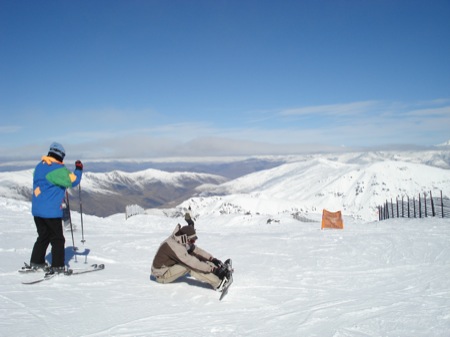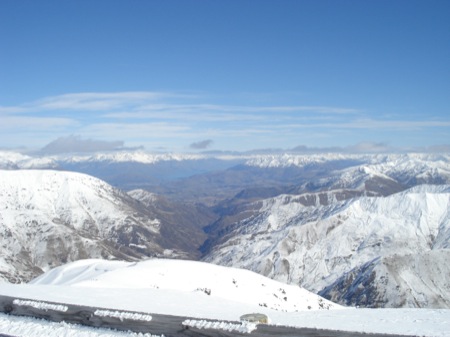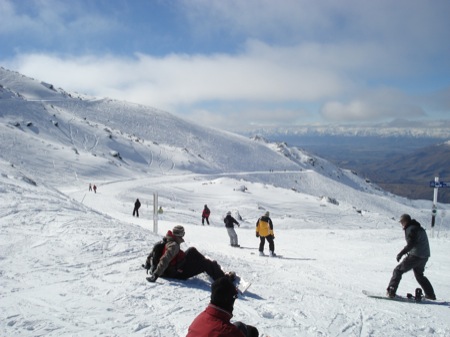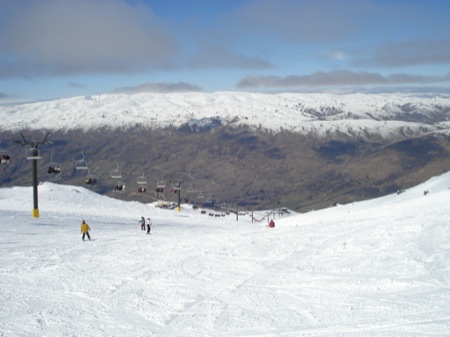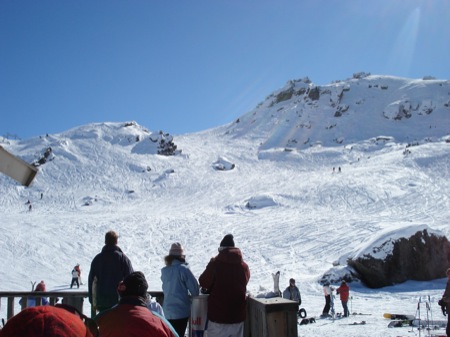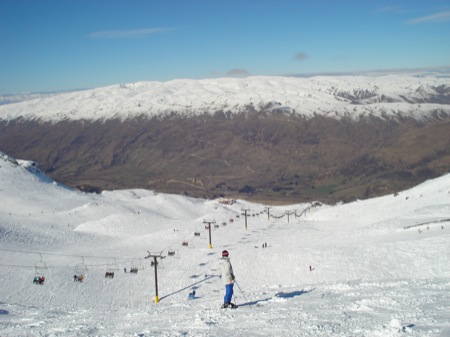 Only skied afternoon (cheap tickets from 12:30). After 1 pm, there was a snowboard/ski tricks competition running (nothing like having a relaxing ski with reggae pounding out across the mountain).
Snow was excellent, no ice.  The resort is about 2000 ft higher than Coronet, i.e. 6000+ ft.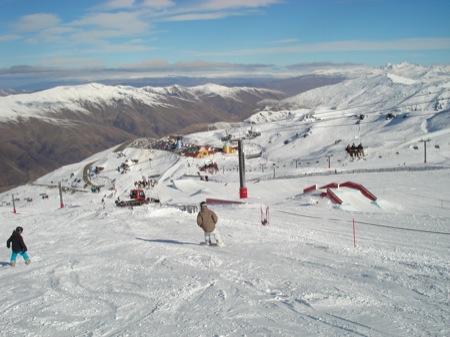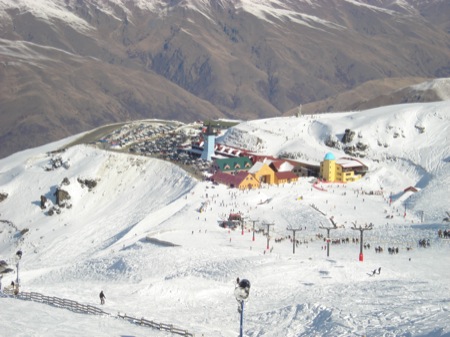 I thought we found an apres ski bar on the mountain, but it was a cafe at the base station pumping out loud music.  There was an upstairs bar area, but it had a funny smell (feet? backed up drain?)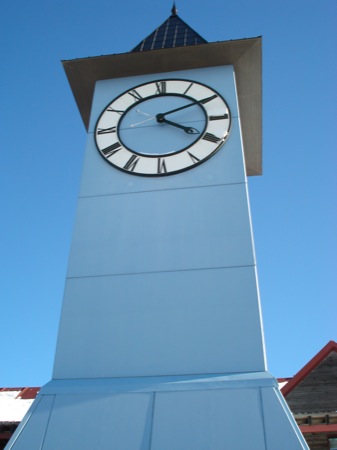 On the way back to Queenstown I stopped at the Cardona Hotel; a charming, quaint place with some history.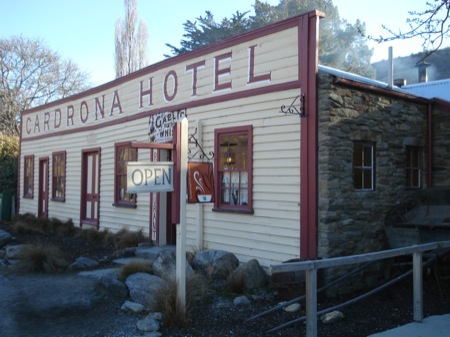 One great story I heard in the pub was that a previous landlord had to have a special act of parliament passed so that he could remain as the landlord.  It appears that a law was passed about retirement age, and the landlord was already passed that age by a good few years.  An act was then passed so that he could remain the landlord.  I was also told that he rationed drivers access to alcohol as he considered the local road over to Queenstown dangerous, and he also refused to serve women alcohol.
If you have enjoyed this article then please feel free to share it using the buttons below.