On a recent visit to Miri, Sarawak, I decided to explore Niah National Park, Miri, Sarawak, Malaysia and the caves.
The park is about 90 km south of Miri and it takes around 90 minutes to drive there. The roads are OK, but a bit rough (which could explain why the suspension and steering on a rented car with only 40,000 km on the clock was a bit 'loose and spongey', and why the car had a few odd rattles.
The park is open from 10 am until 4 pm, the entrance fee is RM 10 for Malaysians and RM 20 for non-Malaysians.
Four points to note: There is a river to cross after you have paid your entrance fee (RM 1 each way – no idea why this isn't included in the park fee); if you want to explore the caves you will need a torch (you can bring your own, rent one for RM 5, or install a torch app on your phone); wear good shoes/hiking boots as the caves, and some of the walkways, are very slippery; and bring a lot of water (I walked in with 1 litre, and bought 1.5 litres on the trail).
The first thing you see as you head out, and before you cross the river, is…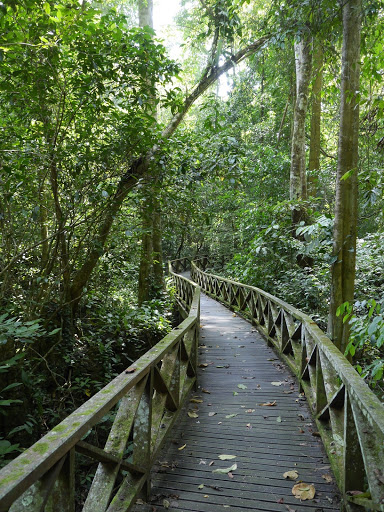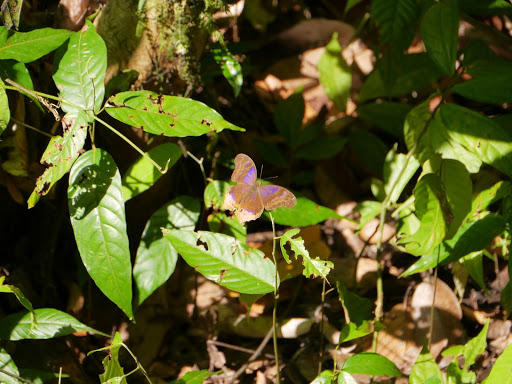 Traders Cave was used by bird nest collectors up until the late 70s. The wooden structures were shelters used by the bird nest collectors during the collecting season. The cave was called 'Traders Cave' as the the nest collectors would trade their nests with local suppliers. Excavations in the caves in the 1950s did not produce much evidence of occupation. The cave also contains two wells – one for drinking, and one for washing.
The Great Cave was truly amazing and had a strange atmosphere and feel to it.
The west entrance to the cave was first excavated in 1954, with follow-up studies until 1967, and the last major dig in 1977.
The evidence collected shows that the cave was in use 40,000 years ago, with burials being carried out in the cave 20,000 years ago. The deposits on the cave are over 3 m deep. That is a lot of rubbish to have accumulated.
I strongly recommend that you rent (or take) a torch as the caves are incredibly dark.
Unfortunately, when I visited I was unable to go to the Painted Cave as the walkway had been allowed to rot and collapse. The gate you can see towards the bottom left of the above photo is the exit to the painted cave.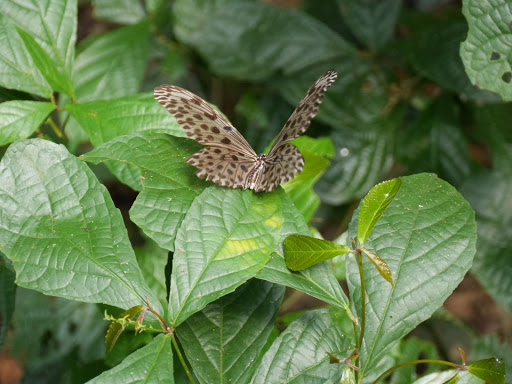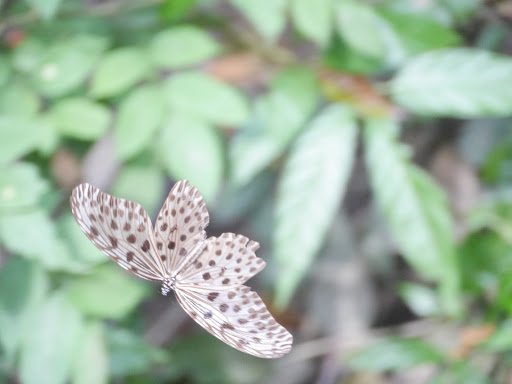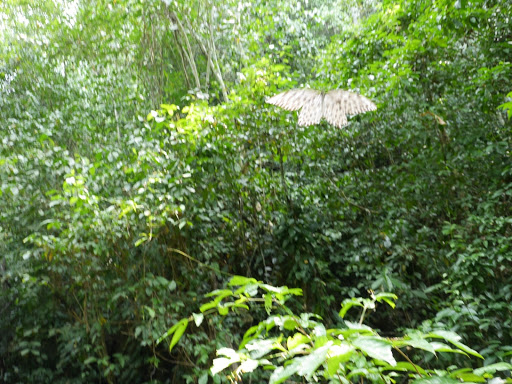 If you have enjoyed this article then please feel free to share it using the buttons below.