This is something I've not seen before – it's called Nails.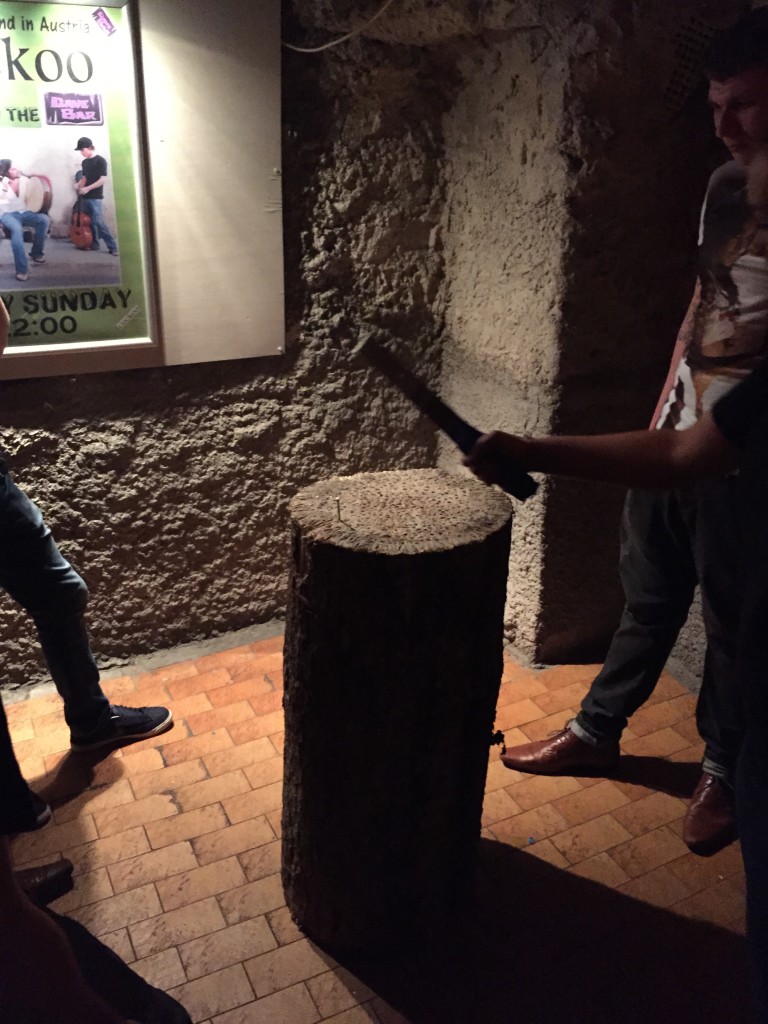 The aim is to knock the nail into the block of wood. The game is played with two or more players, with each player taking a go to hit their nail.
The nail is knocked into the wood until it stands and then each player has a go until someone knocks their nail all the way into the block. Sounds easy but the hammerhead can't be lined up directly with the nail, plus the head of the hammer is hollow.
There also seems to be a forfeit for the loser – typically in the form of drinks for the other players.
If you have enjoyed this article then please feel free to share it using the buttons below.