Just finished the first day of skiing on this trip.
I last skied Park City nearly 20 years ago and it is funny how the memory plays tricks as I remember Park City as being a huge ski area, however now when I look at it it's not so big. I think what has happened is since I last skied here I've skied a lot of other places around the world and so my view of what is big had changed.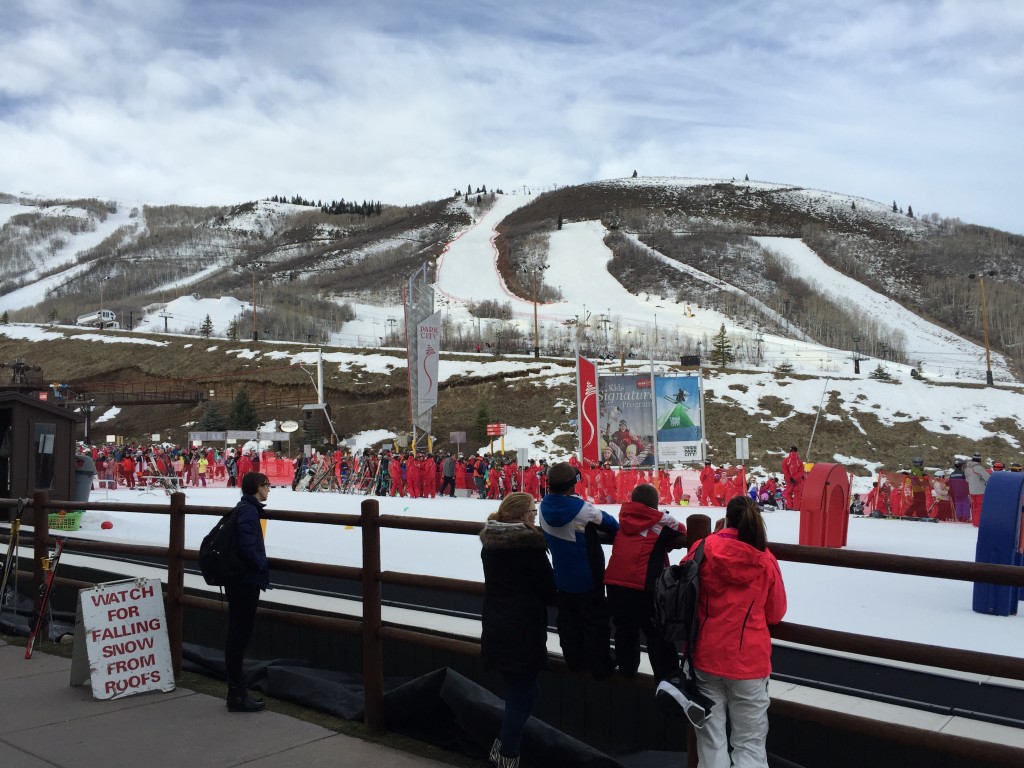 There is no snow in Park City other than on the mountains. Some locals I spoke to on the lift commented that this is the worst season for snow in a number of years. However, on the mountain it is a different story. Most of the major runs are open, as are the lifts. The piste bashers have done an excellent job.
We had a good day of skiing in sunshine. Snow conditions were much better than I could have hoped, yes there were some brown spots, but overall there was good coverage. The snow is a mix of ground (worked) loose material on a hard base, and as the temperature climbed in the afternoon it turned to spring slush.

The mountain was crowded, but some locals claimed it should have been busier, and thought the reports of no snow were putting people off.
The mountain hasn't changed much. There were a few new runs and some new lifts. One thing that struck me was some of the lifts seemed very old, and I remember some of them feeling old 20 years ago. The place is in need of a little work, and it appears it may get it this summer with a $50 million expansion package to link Park City to Canyons, and to upgrade number of lifts.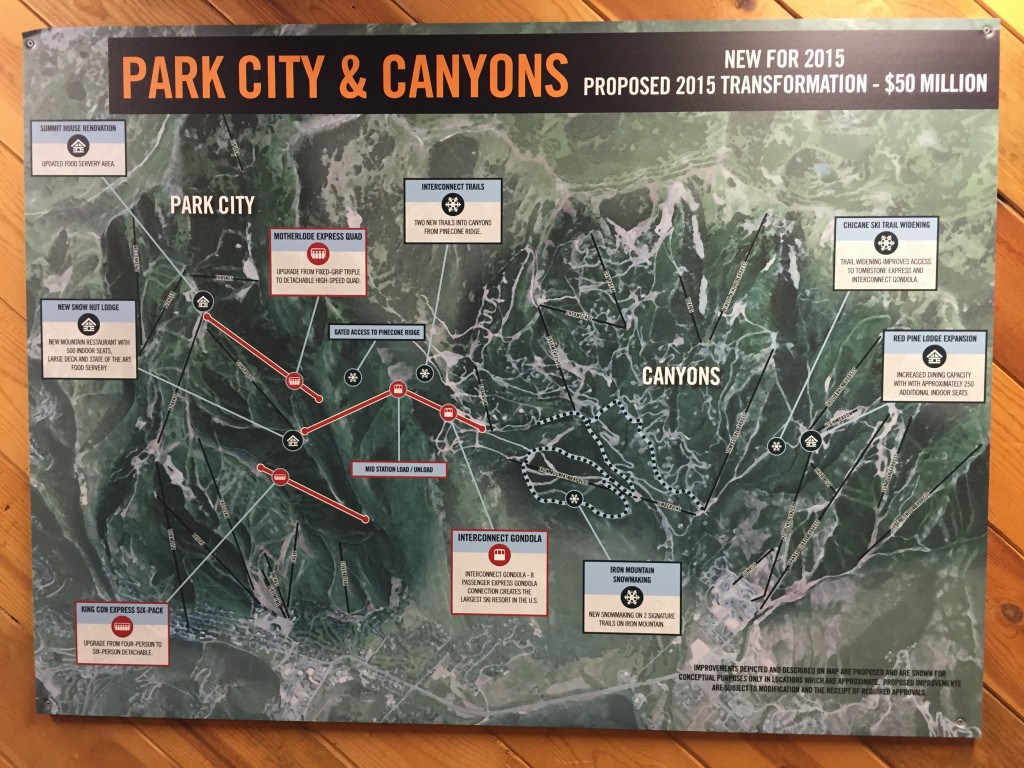 If you have enjoyed this article then please feel free to share it using the buttons below.