Just back from skiing Snowbird and Alta.
Whilst I was skiing one run at Snowbird I knew I had hit a rock as I felt a serious jolt up my leg and heard a terrible crunching sound.
When I looked at the skis I found….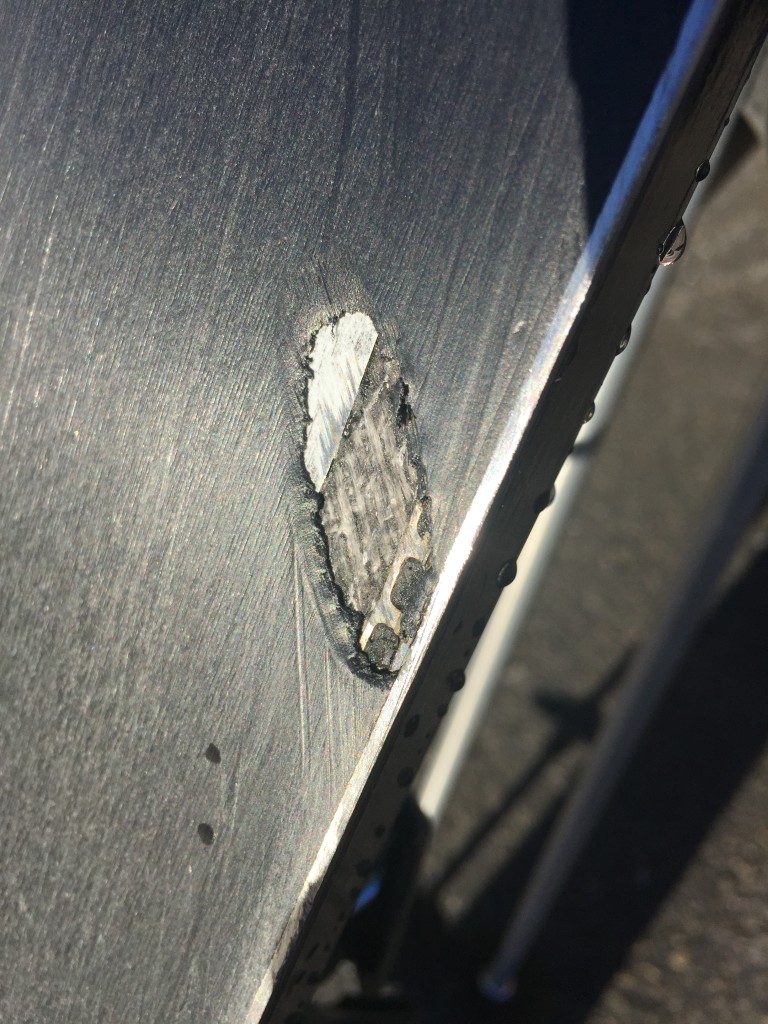 Yikes! That is a big chunk out of the base right underneath the bindings. Never done one that bad. I was lucky not to pop the edge.
If you have enjoyed this article then please feel free to share it using the buttons below.