We were about to leave Park City for the long drive to Zion National Park and it started to snow! A week of clear blue skies and now snow for the drive south…
And with the snow and the weather, some of the views were spectacular….
The snow gave way to rain, then light rain, and then finally we were back in the sunshine…
Some great roads on the way, and because we took some small back routes (we had a slightly eccentric GPS in the car) we got to see some really interesting little towns…
The scenery was fantastic….
And just got better and better as we approached Zion National Park….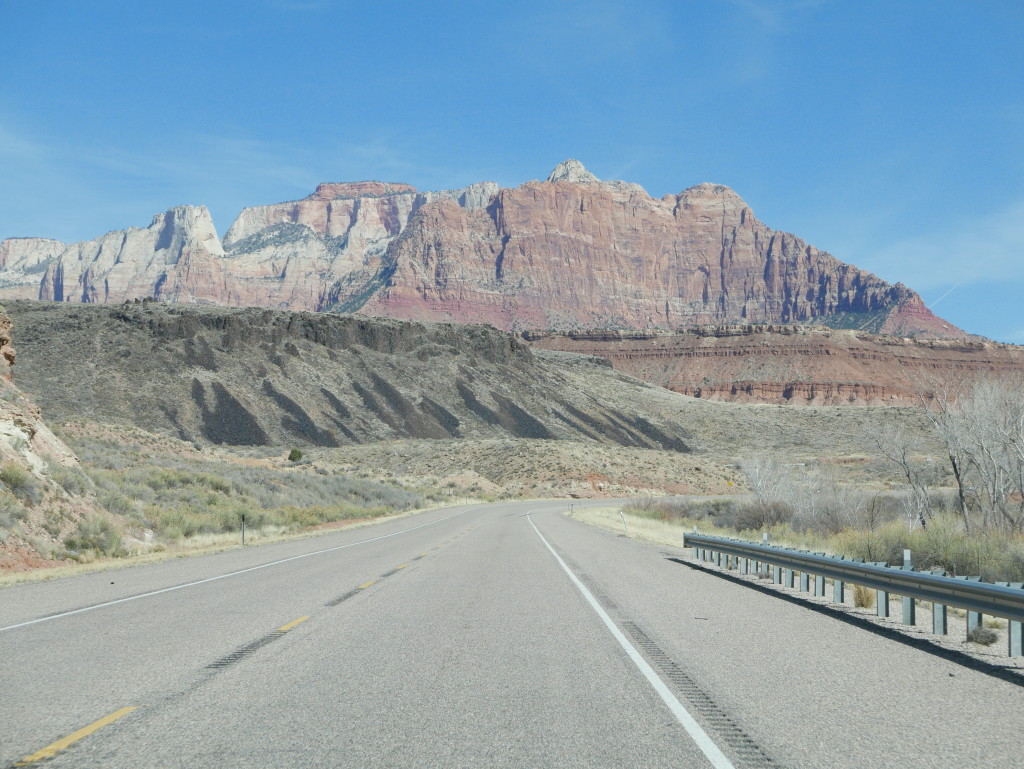 Finally we arrived, and it was worth the long drive… Amazing…

The drive started in awful weather, grey, cold and slushy, and we ended the long drive with clear blue skies and sunshine.
I really enjoyed the trip from Park City to Zion National Park because we didn't rush it and took some of the back-roads through some small towns. All-in-all, a fun drive.
If you have enjoyed this article then please feel free to share it using the buttons below.