The drive from Zion National Park to Las Vegas was uneventful. It was also sad as it really did signify the end of the trip.
However, along the route it is interesting as the landscape changes from that of the canyons of Zion Park to the flat desert surrounding Las Vegas.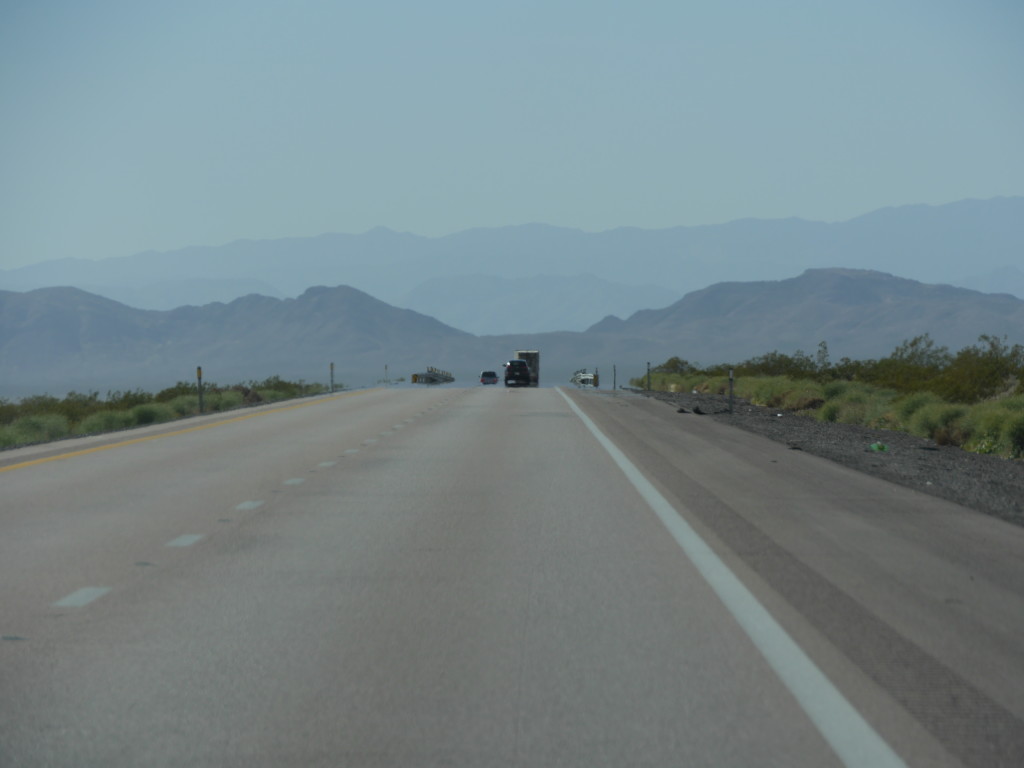 Eventually Las Vegas comes in to view… Such a contrast to Zion…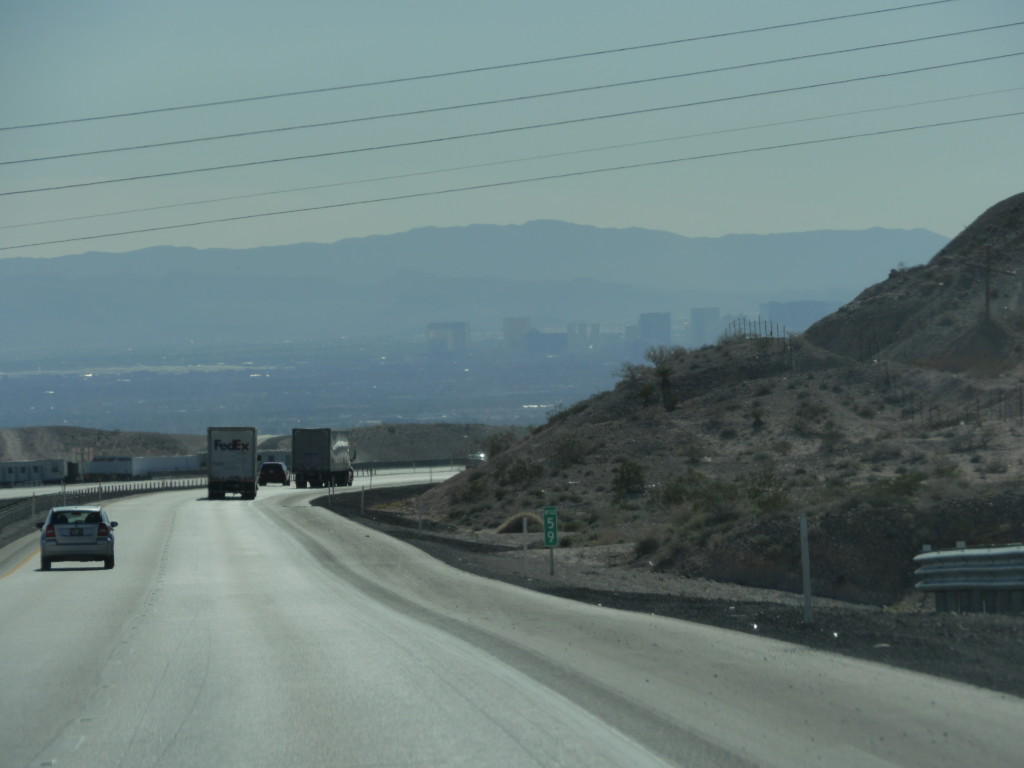 If you have enjoyed this article then please feel free to share it using the buttons below.