Down near the river front in Sibu is a fantastic Chinese temple that is certainly worth a look.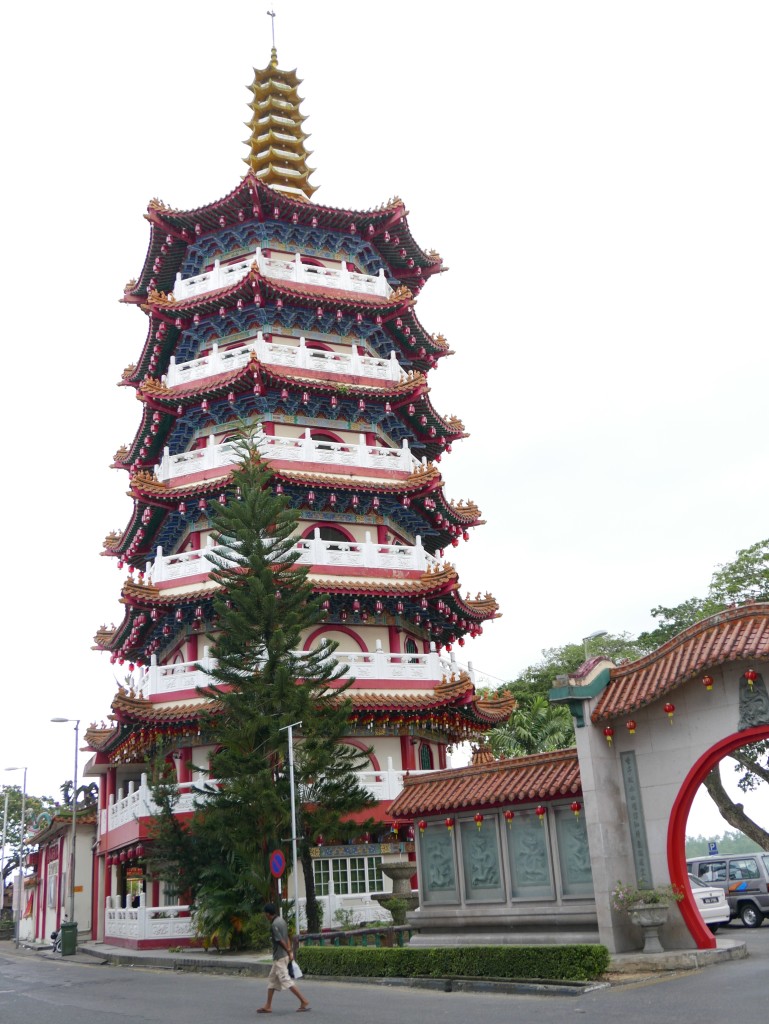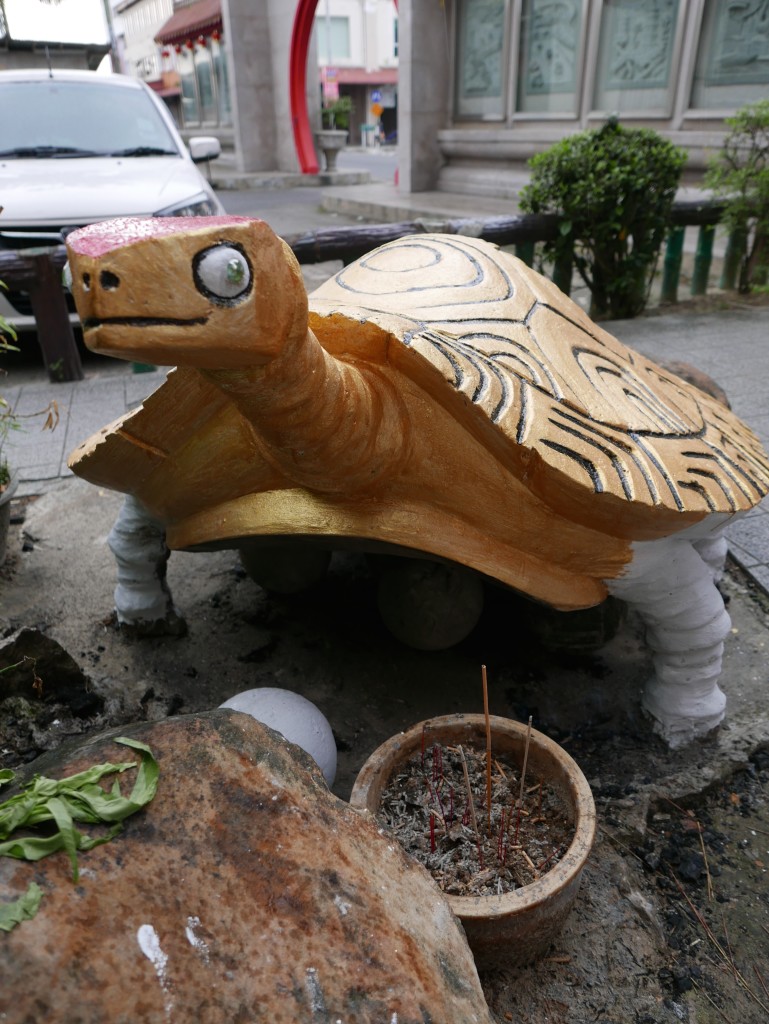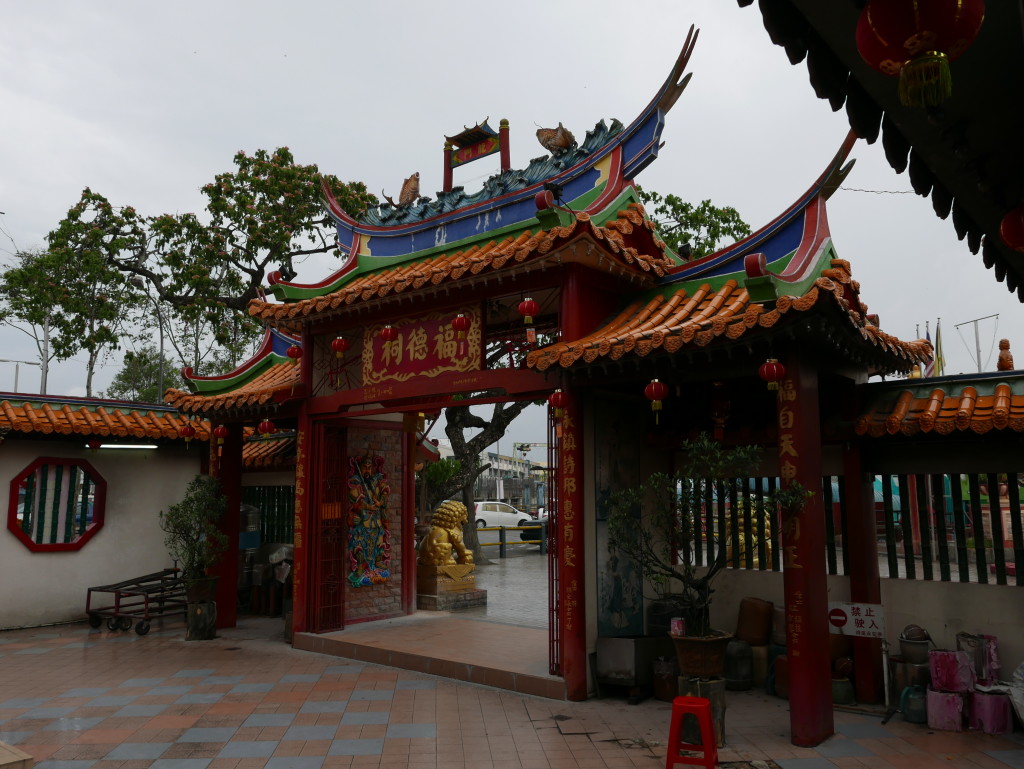 Offerings being burnt – I am not sure what these are or what they symbolise. I did ask but didn't really get an answer.
"Guards" at the gate of the temple.
Really liked the little tree house shrine.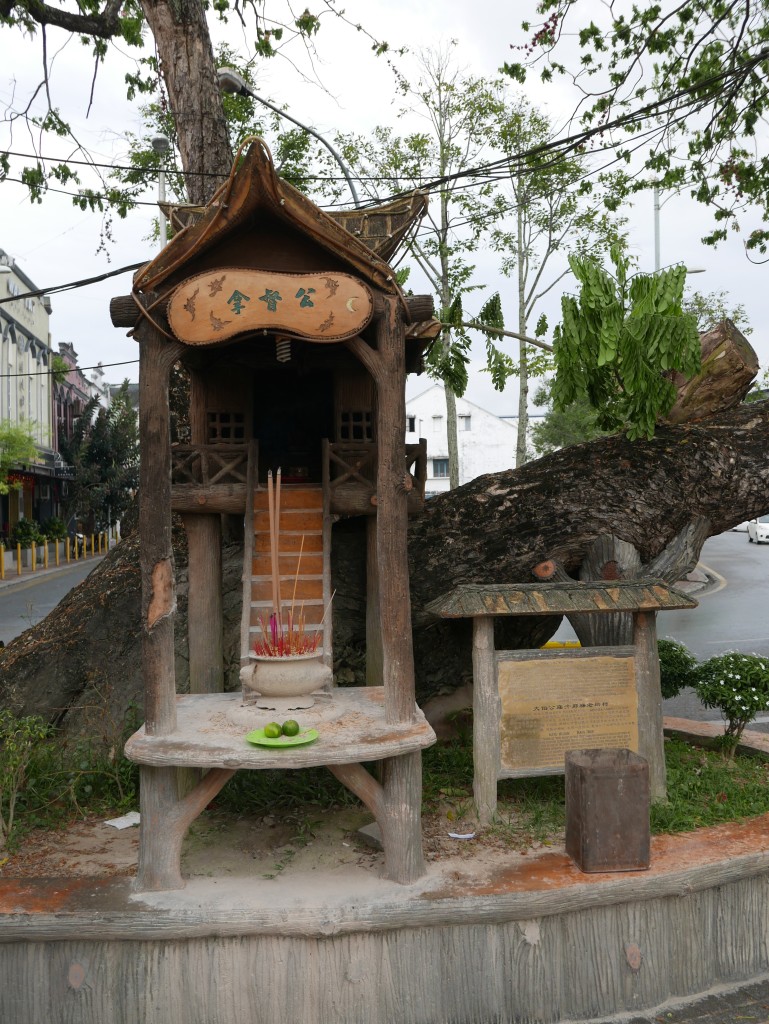 Offerings down by the river.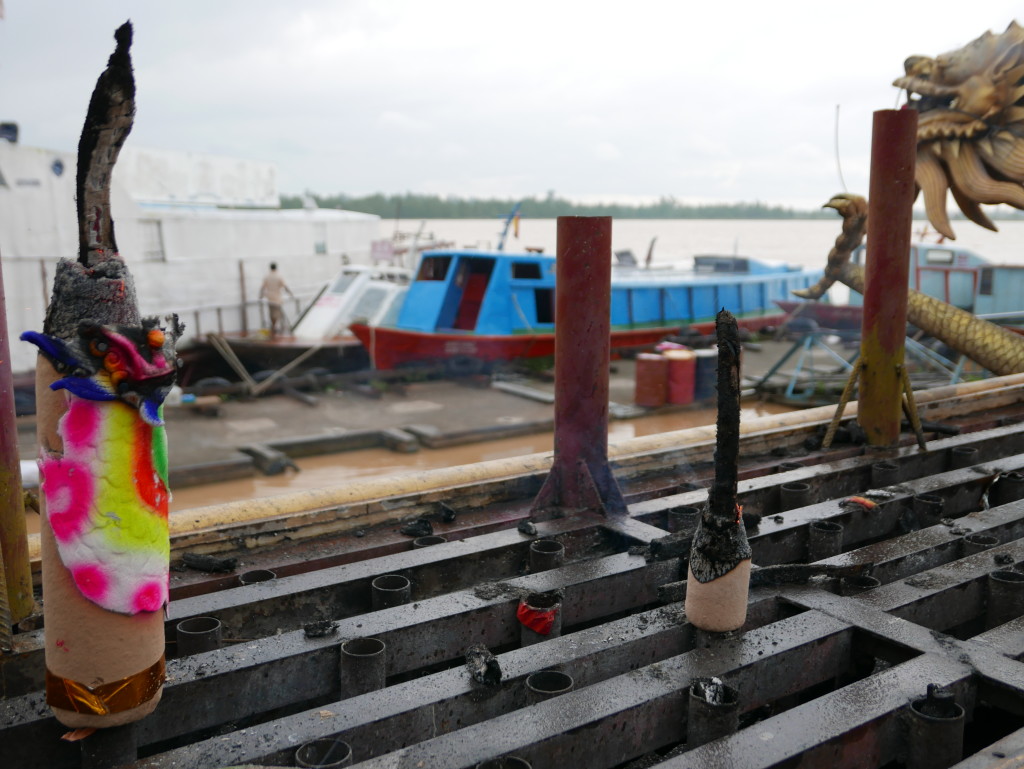 The temple at dusk….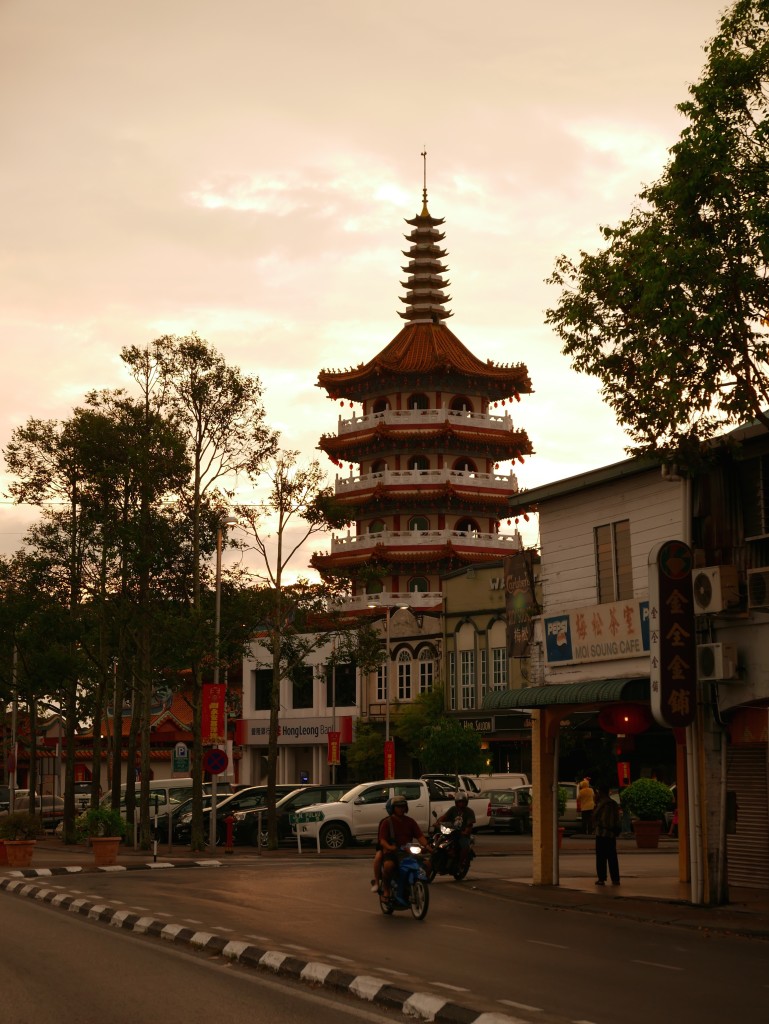 If you have enjoyed this article then please feel free to share it using the buttons below.