Just down the road from the Queensbay Mall is the Queensbay Seaside, which is an interesting area that seems to consist of a strip of land along the coast with a walkway and a cycle track. There is no beach, and no sand, just some small mud flats…
The area does seem very popular. When I was there I saw a lot of people fishing and walking around enjoying the cool evening breeze.

The cycle track along the seaside…
View towards Penang Bridge… In fact, you can see both bridges over from the Malaysian peninsula to Penang…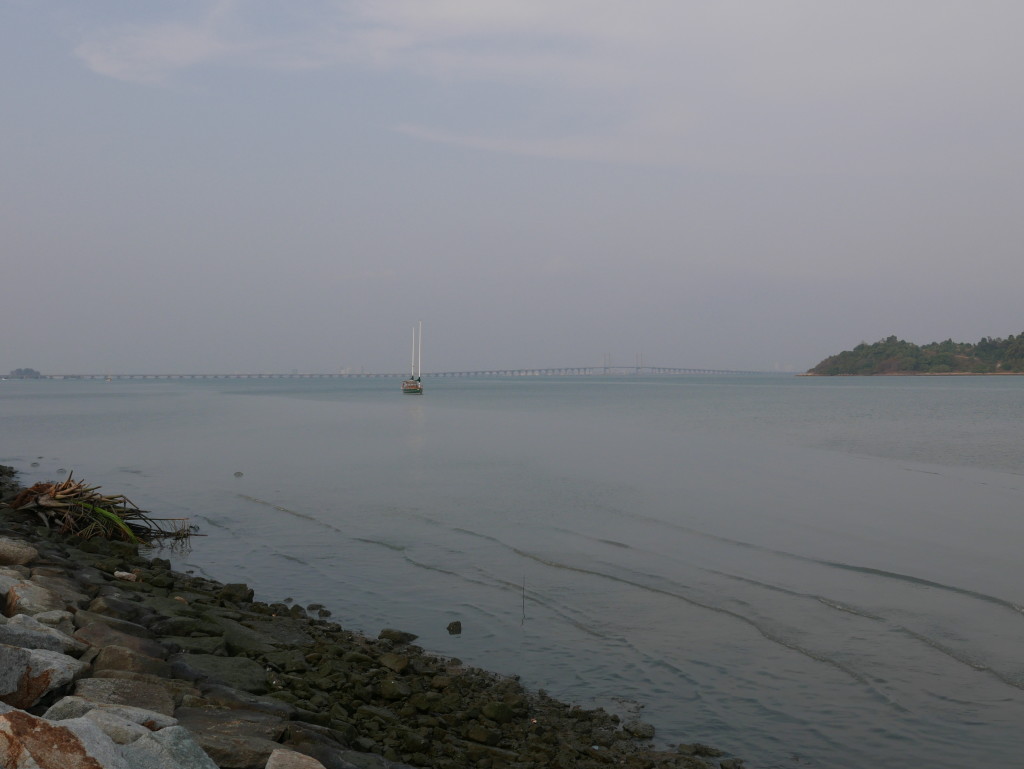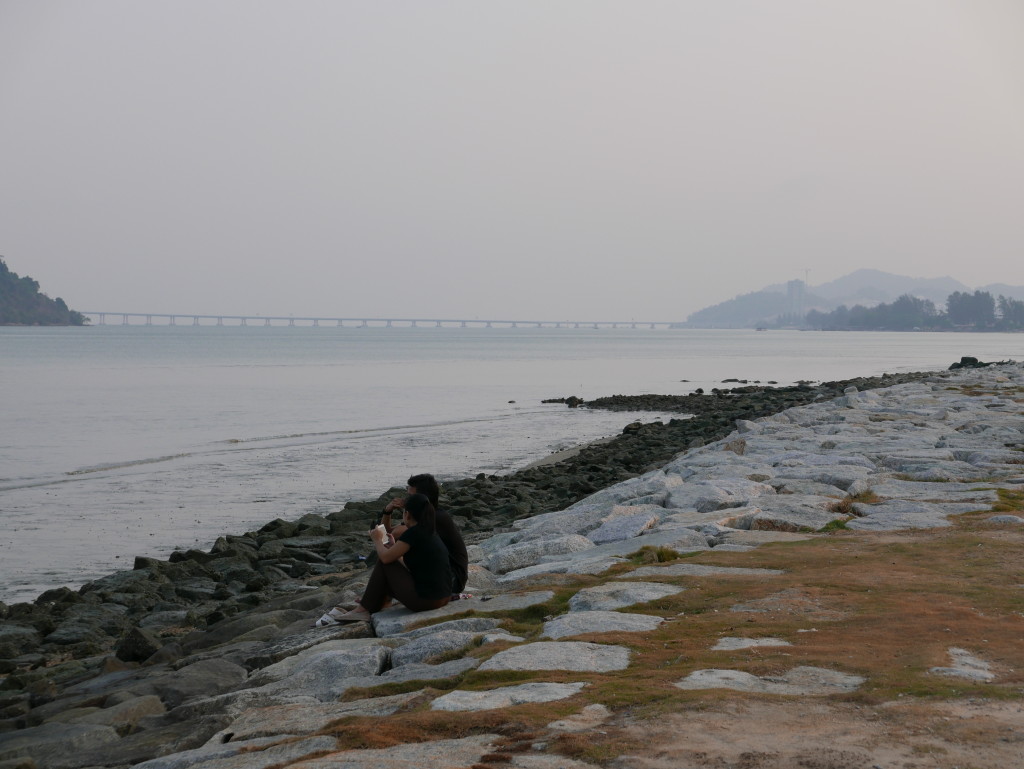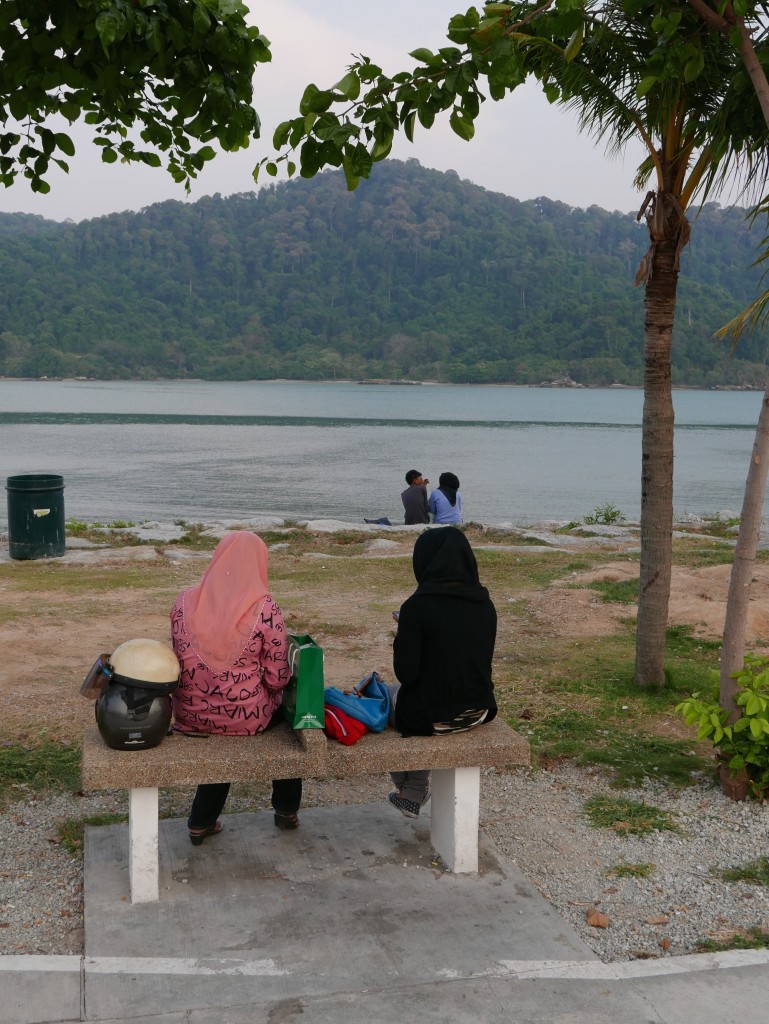 There certainly seemed to be an obsession with taking selfies along the beach….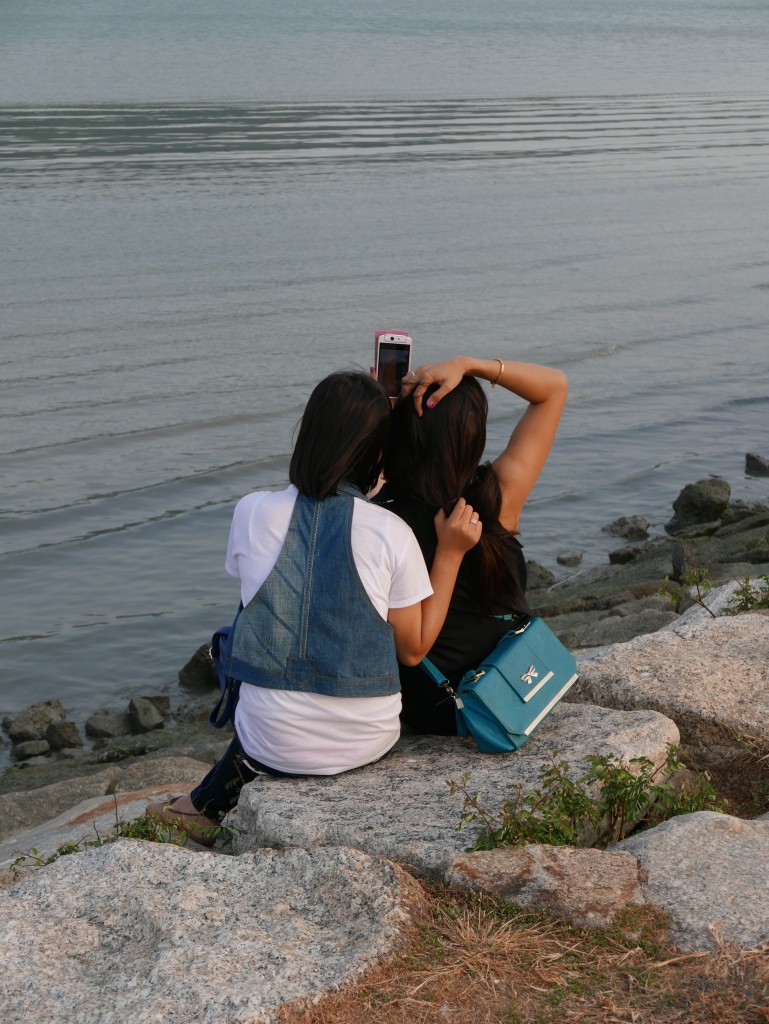 Also a lot of fishing going on….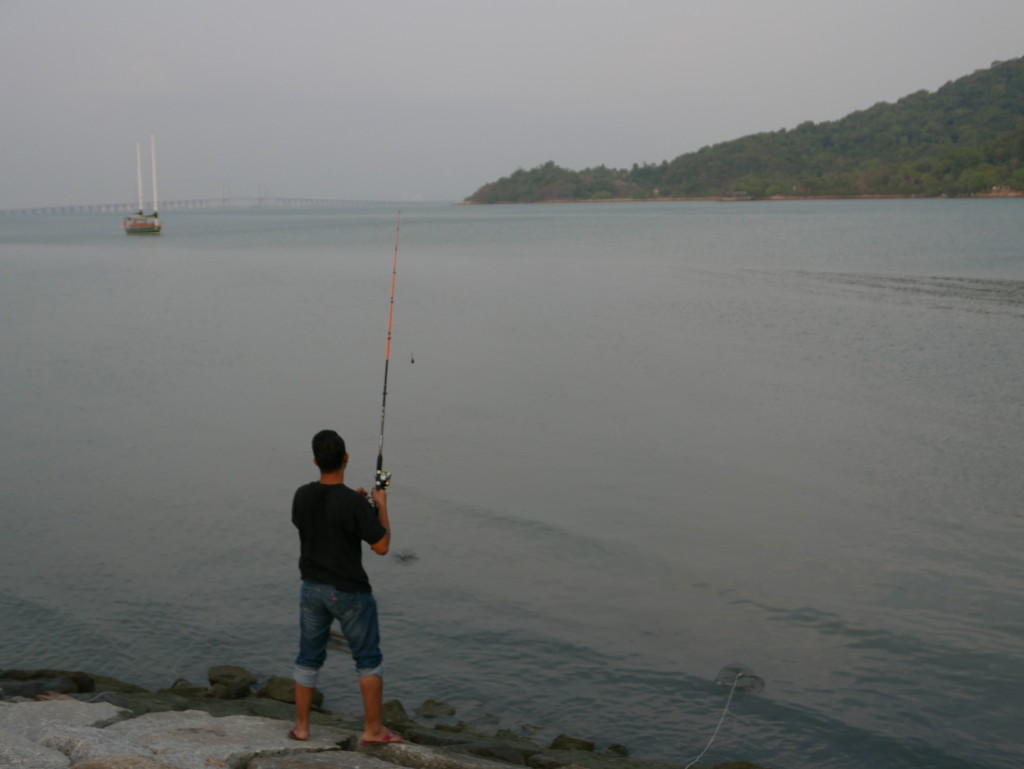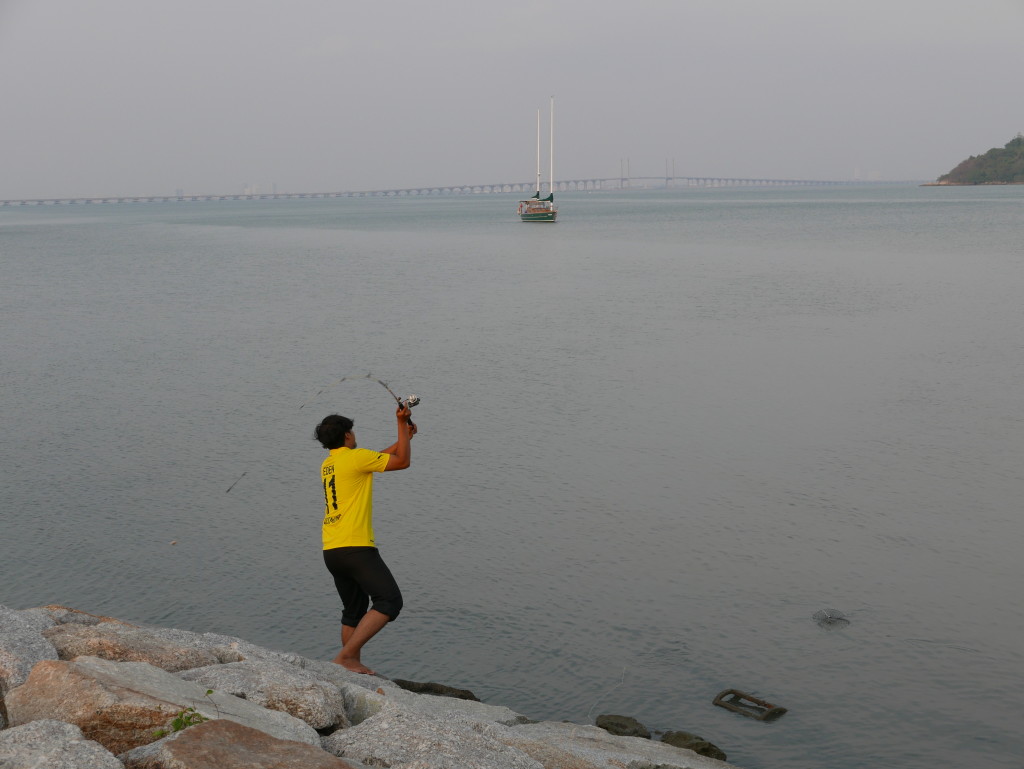 Penang seagulls!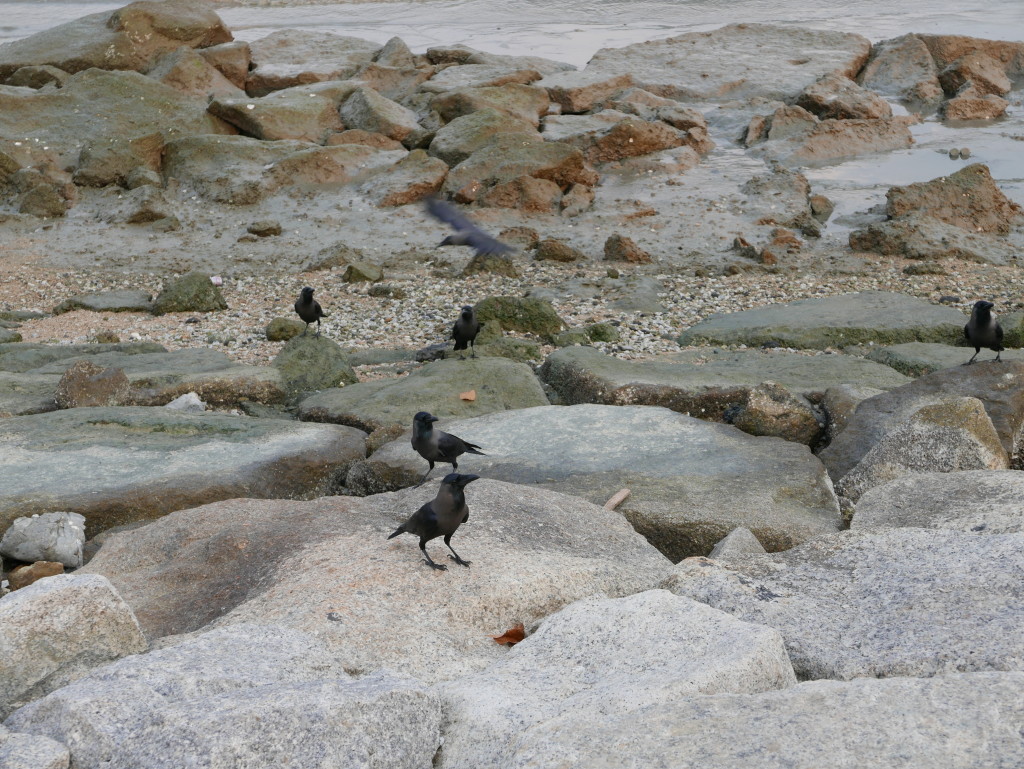 The birds were remarkably bold and what they were actually doing was 'stalking' people with food…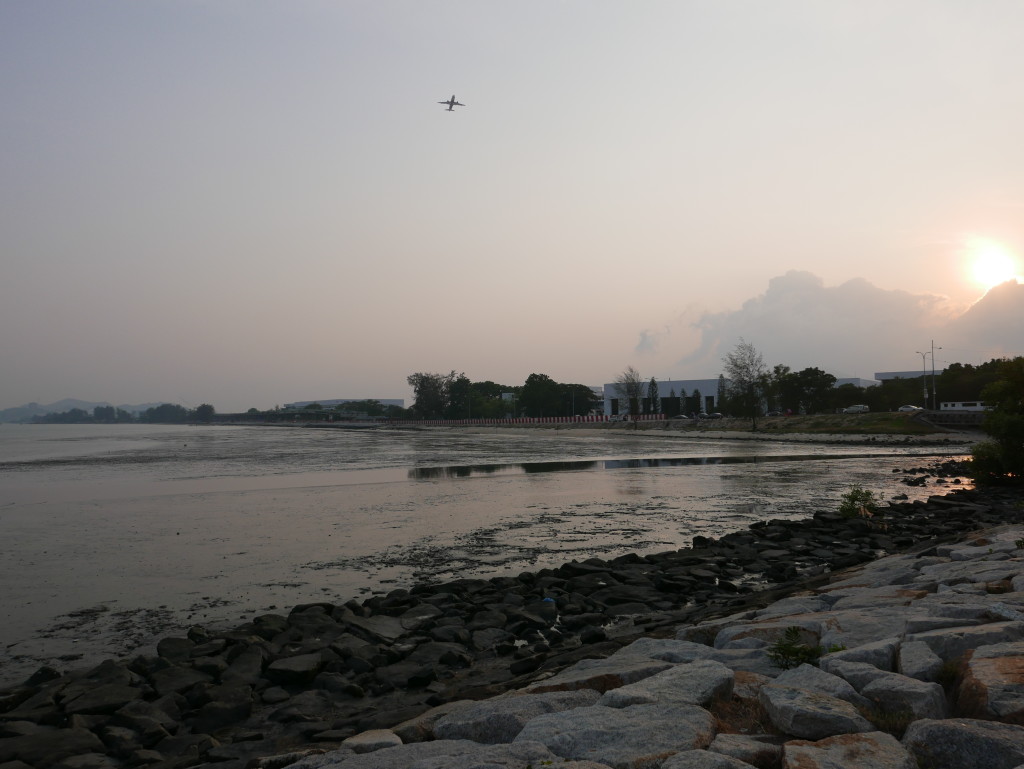 One thing I like about Penang is their ingenious use of motorbikes. Here we have a hot food vendor…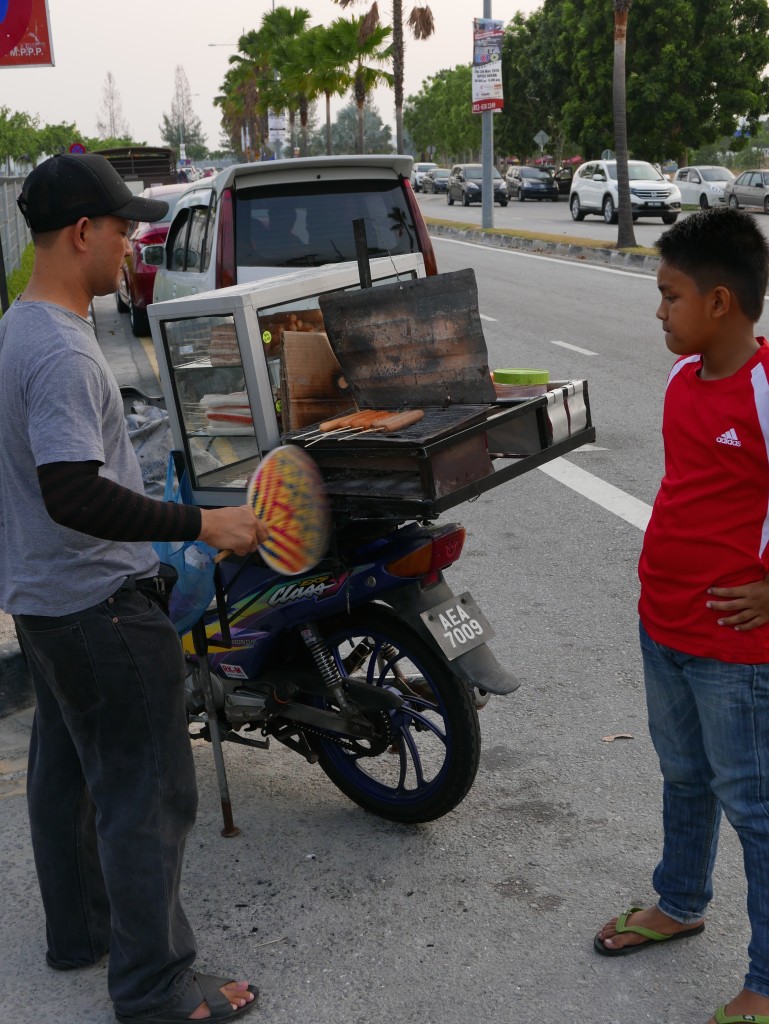 And now for something cold… An ice-cream seller on a motorbike….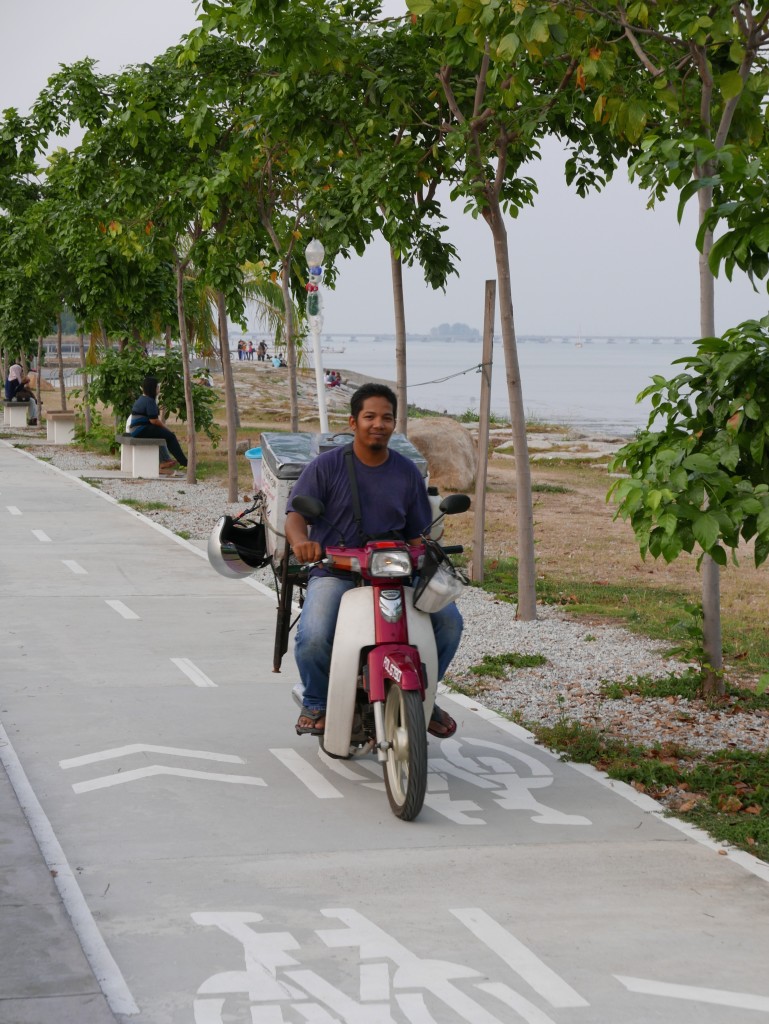 FourSquare: Queensbay Seaside
If you have enjoyed this article then please feel free to share it using the buttons below.