Mandalay Hill has a series of pagodas (paya) running up the side to the main pagoda, Sutaungpyei (literally wish-fulfilling) Pagoda, at the top.
Be warned…. It is a long hard hot climb, particularly if you are not wearing shoes, which you are not allowed to do as it is a religious site. However, for the less fit (or less mad) you can take a taxi to the top.
The whole site is very very touristy with lots of sellers on the steps and numerous small shops at the top.
The start of the walk up Mandalay Hill is easy to find. Just look for two really large white sculptures….
The start….
And from the start you think it is not going to be too far…
On the route you encounter a lot of different pagodas…
And the trail goes on up Mandalay Hill…. One good thing is the trail is covered, so you are out of the sun.
And all along the route there are people trying to make a kyat (local currency). One of the more bizarre things (shown below) are these scenes along the way where you can stop and have your photograph taken, and printed out.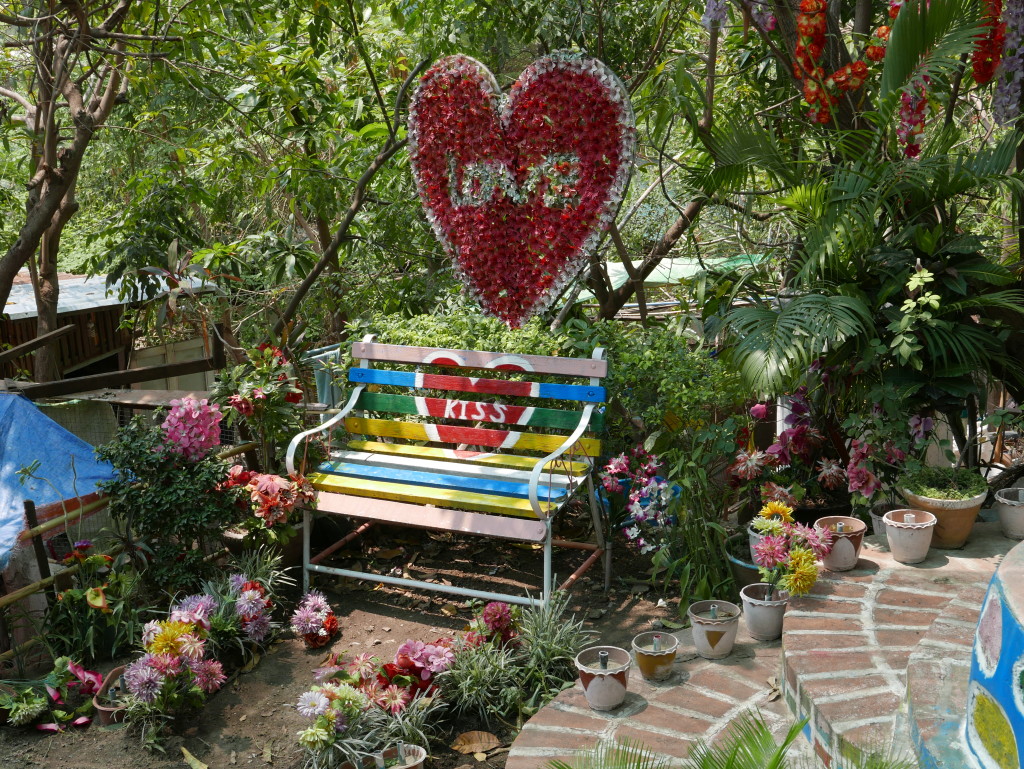 Does anybody actually stop at these and have their photograph taken?
And the trail up Mandalay Hill goes on… Looking back at how far I've climbed…
A lot of people seem to live and work by the side of the stairway…
And the trail goes on…
And on…
And the trail continues up Mandala Hill through more pagodas
I did like the pointing Buddha… It seemed to be telling me to turn around and go back down the hill….
As you climb the views get better….
FourSquare: Mandalay Hill
If you have enjoyed this article then please feel free to share it using the buttons below.