Mandalay International Airport (MDL) is…. Interesting.
Very small airport with the check-in gates located post security, that is, you go pass the "passengers only" sign, have your luggage screened, and then check-in.
Once checked in, you go through immigration and into the departure terminal, which had a few shops and a couple of cafes.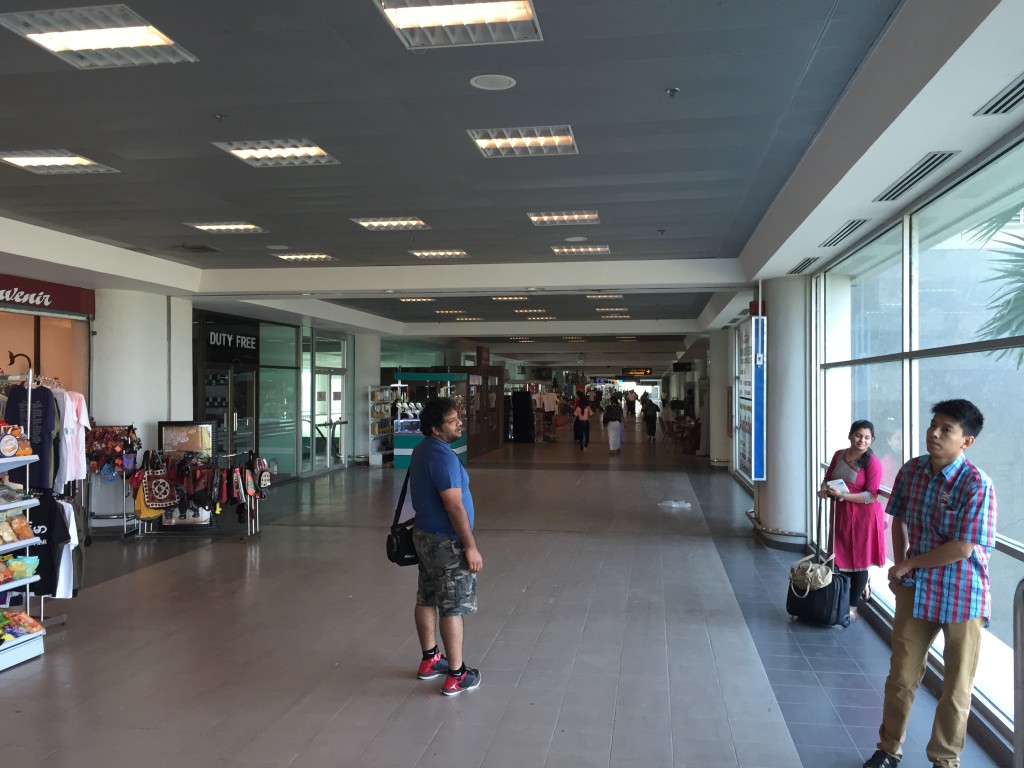 To get to domestic departures you go through more security to a holding area where there are chairs, a small stall selling drinks, and a smoking room. No toilets.
Again there are no electronic status boards, and boarding is done by staff walking around calling out flight numbers and waving tickets.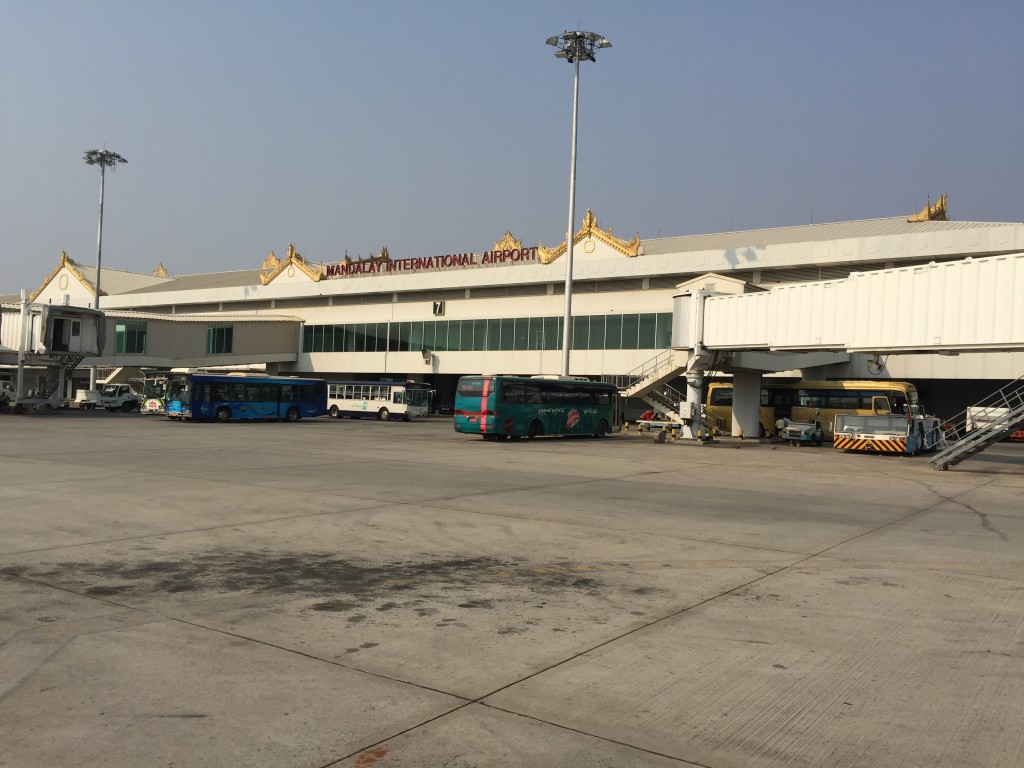 Update: All the power went off at the airport and no one seemed concerned – emergency generators kicked in. Power outages do seem to be common in Myanmar.
FourSquare: Mandalay International Airport
If you have enjoyed this article then please feel free to share it using the buttons below.