I had heard that Chinatown in Yangon (Rangoon) was worth a look so I decided to pop along and see what was happening, and I was not disappointed as I found a thriving market and street scene.
They had some spectacular, and very smelly, Durian Fruits on sale. These were big! Much bigger than I am used to seeing in Malaysia.
In fact you can buy pretty much anything in this market… (Joke), but I did like the way this toddler was sitting in a tray usually used for displaying vegetables or fruit on sale.
Chinatown, Yangon had the usual selection of food stalls….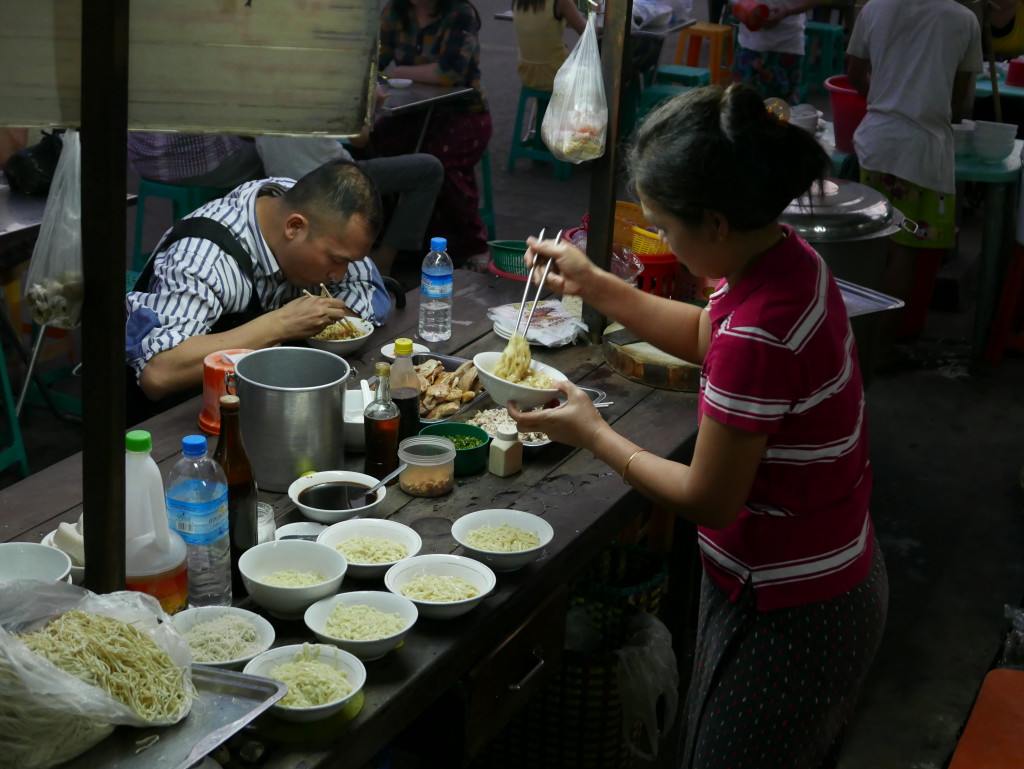 And the first time I have seen insects on sale and ready to eat…
And under one underpass I saw this kettles being boiled. I really liked the intensity and colours of the fires.
FourSquare: China town, Yangon (Rangoon)
If you have enjoyed this article then please feel free to share it using the buttons below.