Bogyoke Market (Scotts Market) in Yangon (Rangoon) is a famous local market that sells material, paintings, clothes, gems and jewellery. It is supposedly the place to go to shop. However, I personally think it is a bit a tourist trap.
Entrance to the market.
Not sure about the birds. What are they for?
The market consists of a lot of narrow walkways, and a lot of different stalls.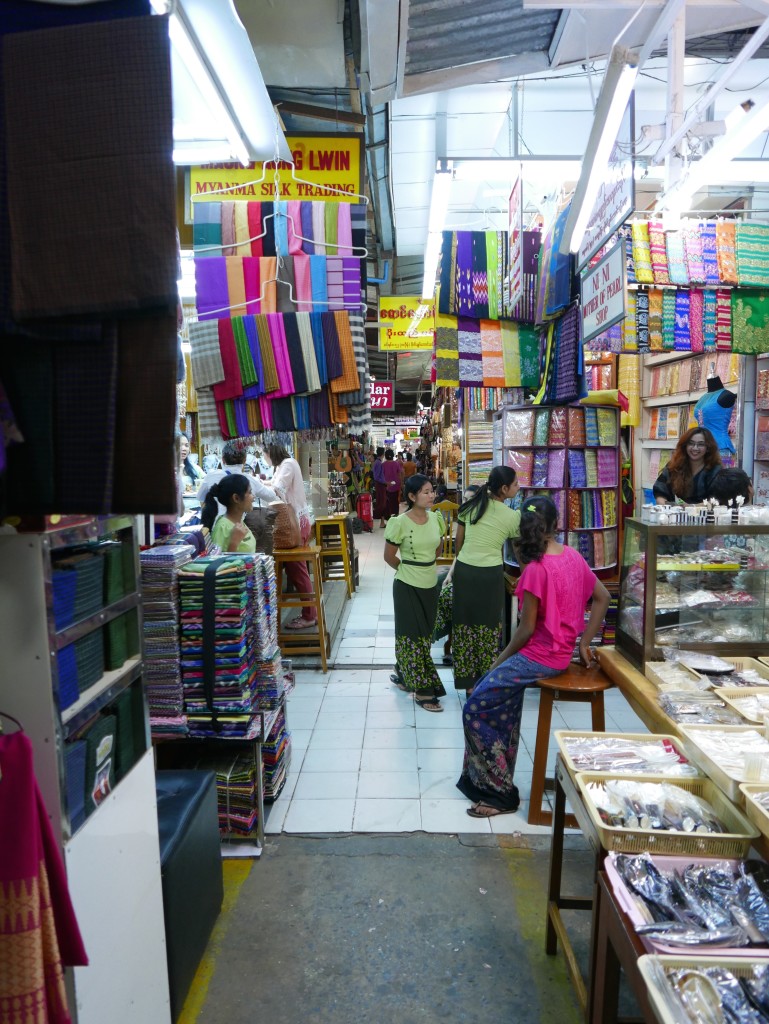 Possibly the scariest manikin I've ever seen…..
Not sure what to make of the Bogyoke Market. It certainly isn't a locals market as it seemed to be full of tourists, and the things on sale were definitely aimed at tourists, and from the prices I saw, and the prices I had previously seen at other markets in the town, I think prices in this market were some what inflated.
However, having said the above it is worth a visit just to have a look around. Just keep your cash in your pocket.
One interesting thing I did observe were the chanting "pink nuns". More on that in a later post.
FourSquare: Bogyoke Market
If you have enjoyed this article then please feel free to share it using the buttons below.