Feel Myanmar Food is crazy but fun. Having eaten there, I am still not too sure how it works. You seem to order at a buffet by selecting the dish you want. A waiter standing next to the buffet takes an order, and then you get a table (don't try and sit down first – that was a mistake I made). There are no menus so it is difficult to know what you are ordering unless you happen to recognise the dish.
You sit at the table and then your pick from the buffet arrives…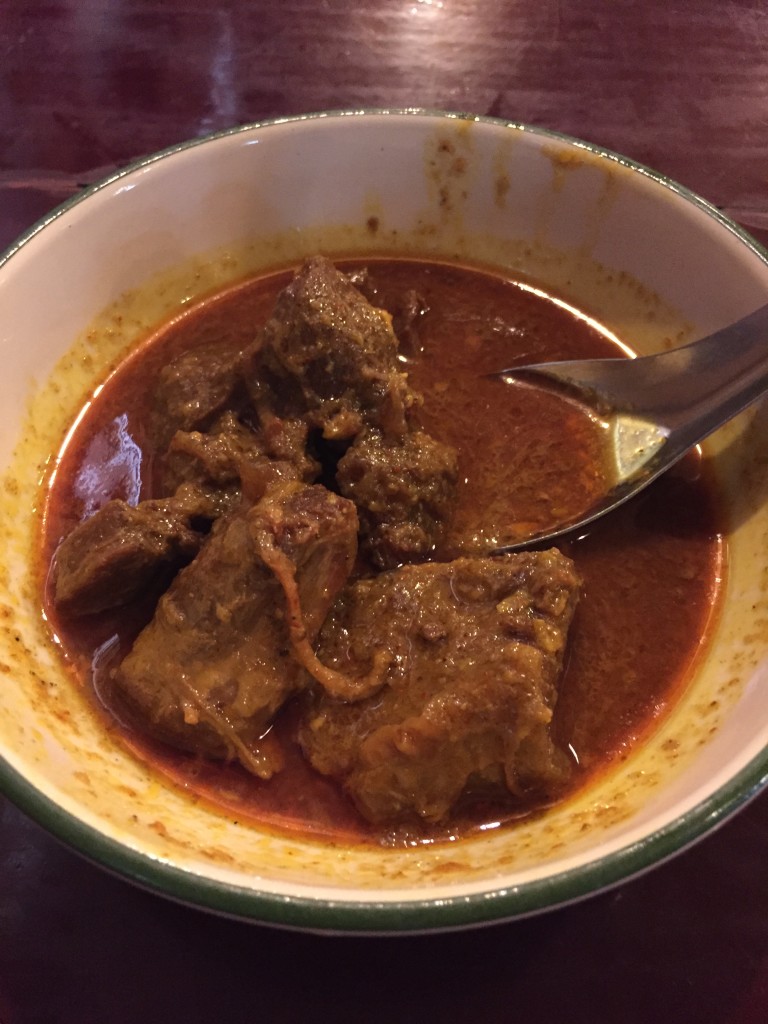 This is then followed a few minutes later with a plate of vegetables.
And then some soup and rice, until the final meal consists of…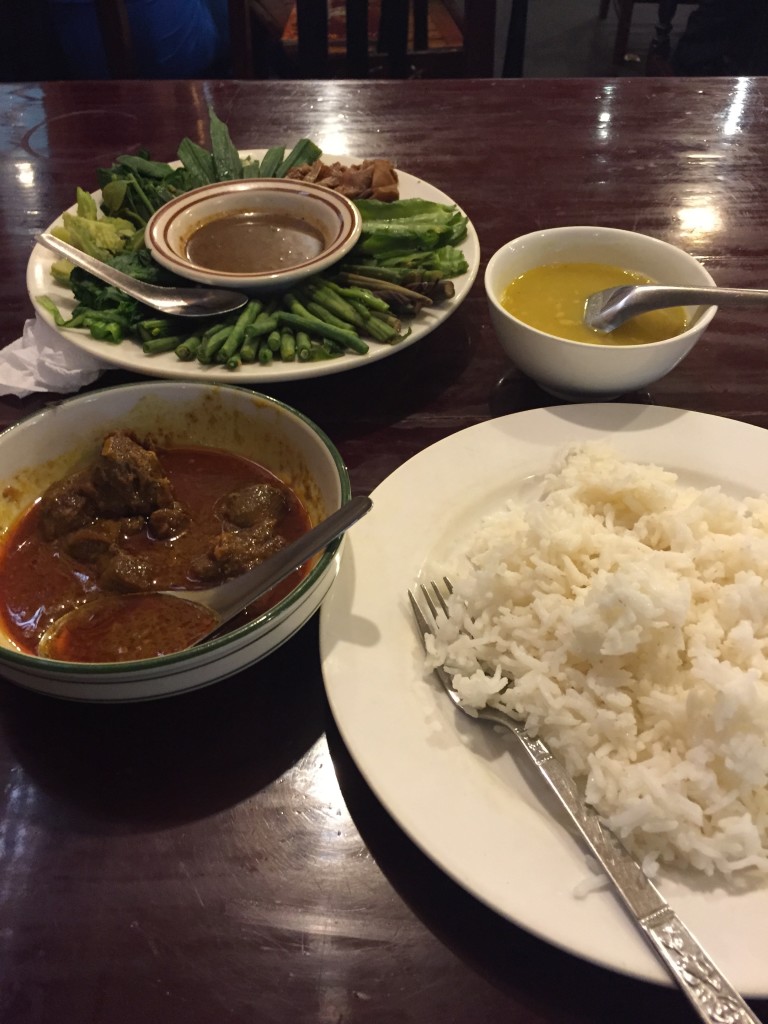 Finally, you get asked about a drink. I had assumed that all there was to drink was tea, which was on the table. Just as I was about to finish the mean another dish (shown below) arrives. Not to sure what it is, all I can say for sure was it was sweet.
Eating at Feel Myanmar Food was an interesting experience. There was a good mix of locals and tourists present. The food was very tasty if just a bit confusing.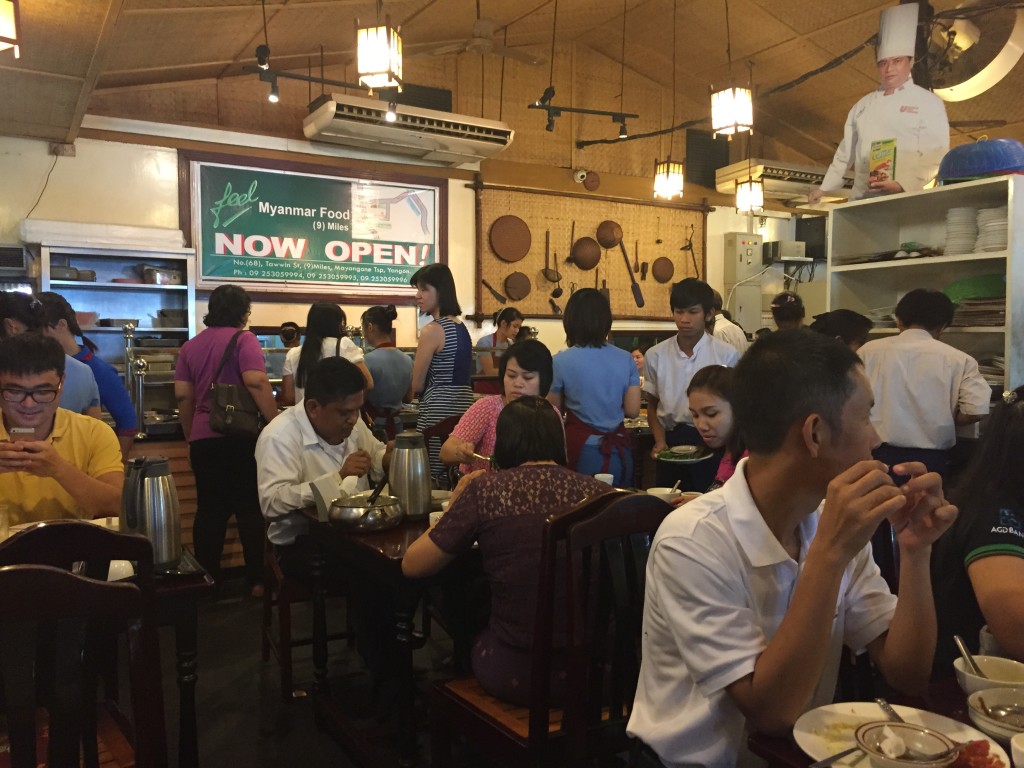 The place supposedly has free WiFi, however, I could not see a password anywhere.
FourSquare: Feel Myanmar Food
If you have enjoyed this article then please feel free to share it using the buttons below.