Back at Yangon International Airport (RGN) for a flight to KL.
Bags scanned before checkin, and I am unable to check them to my final destination. That is going to make the connection at KL very tight as I need to collect bags and then check back in.
5:30 am is not a good time to be at the airport. The 1 hour taxi (90 min recommended during the day due to heavy traffic in Yangon (Rangoon)) got me to the airport in 25 minutes and as a result I am here far too early and nothing is open. No food, no breakfast. Also, the airport is full of mosquitoes. Clouds of them. And if you are thinking of killing time online forget it as the WiFi at the airport doesn't work.
One handy tip… Don't forget to complete a departure card (you may have completed it on your way in as part of your arrival card). Departure cards are available at immigration (upstairs). Queues at immigration for departure can be long so give yourself plenty of time. Possibly the slowest ever departure procedure I have ever witnessed.
And this is weird… There is a winter-wonderland themed gents toilet in the departure terminal boarding area. Why?
Why don't some rules apply to some people… There are strict hand luggage rules, and yet some people think they don't apply.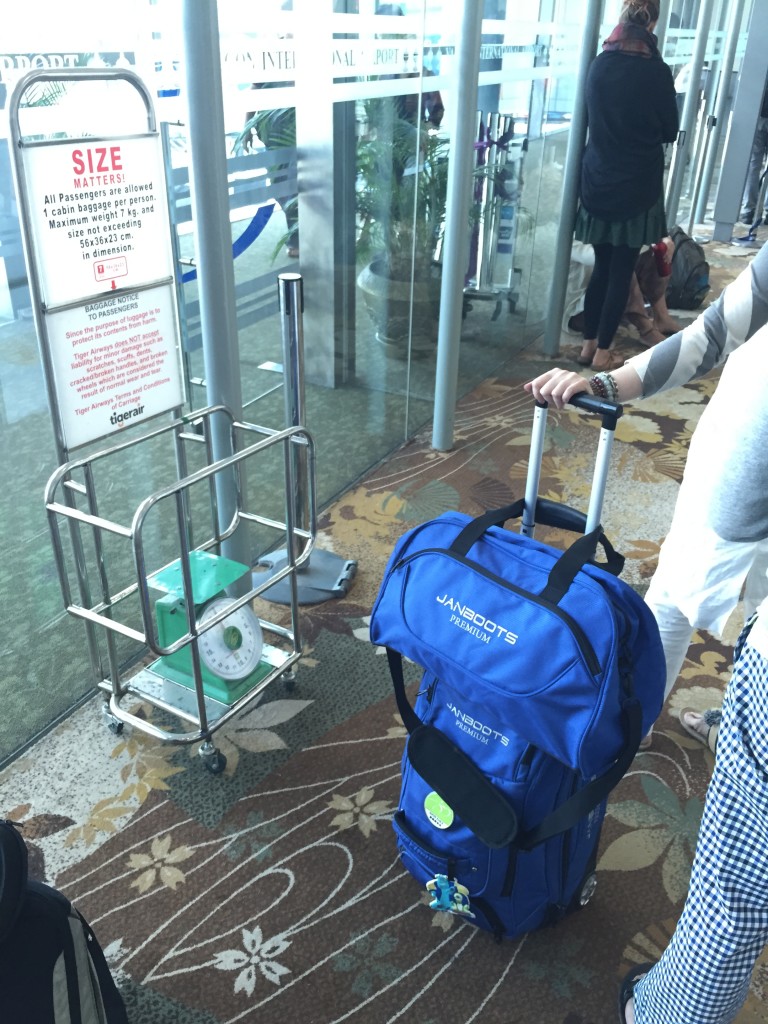 There is no way the above bag meets the rules shown below.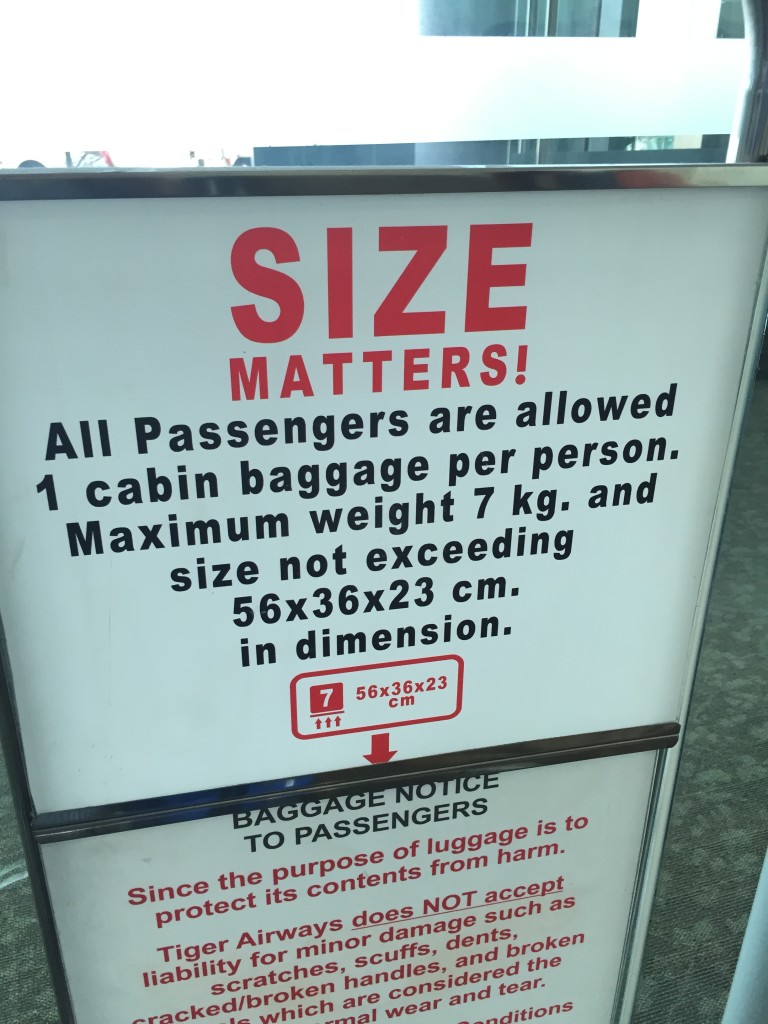 Yangon (Rangoon) Airport also needs to sort out their IT. Don't believe what it says on the departure screens at the gates. I almost ended up in Bangkok. The screen said gate 4 to KL. I showed my boarding pass only to discover that the flight was going from gate 3. And now the gate is listed as closed on the screen, and yet they haven't even opened it…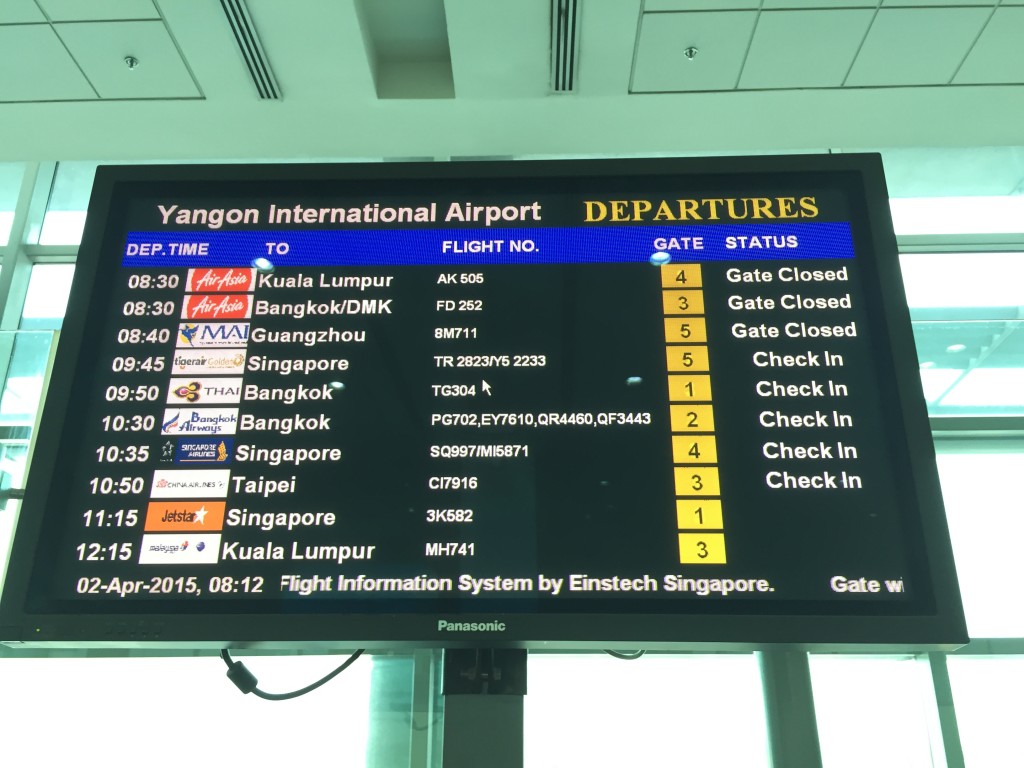 Interesting, monks get express boarding, even if they aren't in the Xpress boarding seats…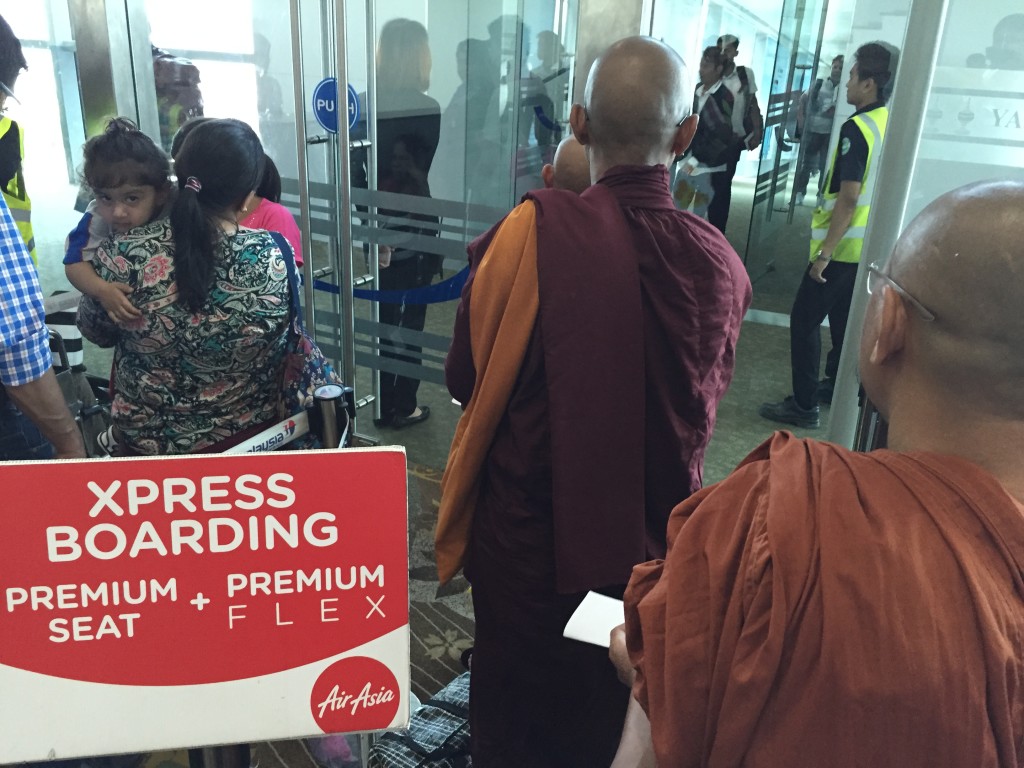 FourSquare: Yangon (Rangoon) International Airport (RGN)
If you have enjoyed this article then please feel free to share it using the buttons below.