Piedra Negra Mexican Restaurant Iskandar Johor is not the sort of thing I would expect to come across in Malaysia… A Mexican restaurant.
Seems odd, I know. Mexican in Asia, but it is there, and the food is pretty good. Plus, on Friday and Saturday nights there is usually some entertainment on.
The place has some interesting decor, which extends up the face of the building.
I usually have the chicken burrito, which is pretty tasty with the Mexican rice. The nachos are pretty good as well. Enjoy!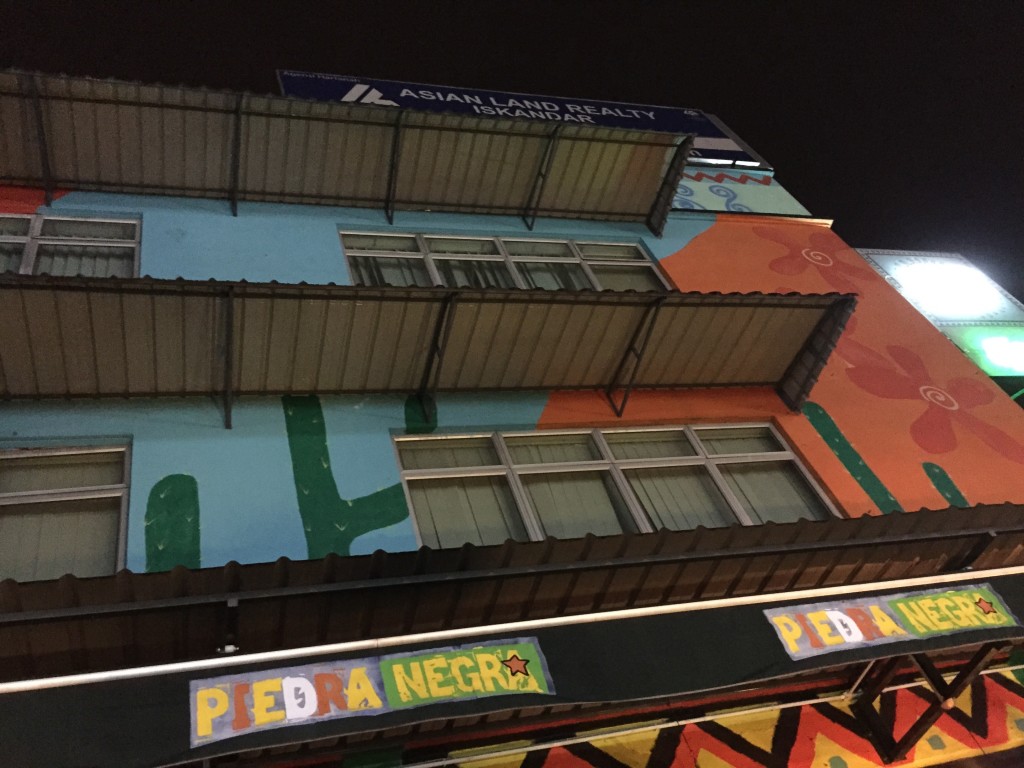 FourSquare: Piedra Negra Mexican Restaurant
If you have enjoyed this article then please feel free to share it using the buttons below.