Now Dusky Leaf Monkeys (Trachypithecus obscurus), as there name implies, are difficult to find as they are amazingly shy. In two years of travelling around Malaysia I had only seen them twice before, and only in groups of 4, so I was very surprised when I drove down the road near Kampong Johor Lama, 81900 Kota Tinggi, Johor, Malaysia and encountered a group of eight or more.
Even with so many monkeys around it was still very difficult to get a shot of them as they were very fast, and still very shy.
And as soon as I got out of the car they scattered in to the trees.
However, it was great to see them, and I spent some 10-15 minutes by the side of the road quietly watching them.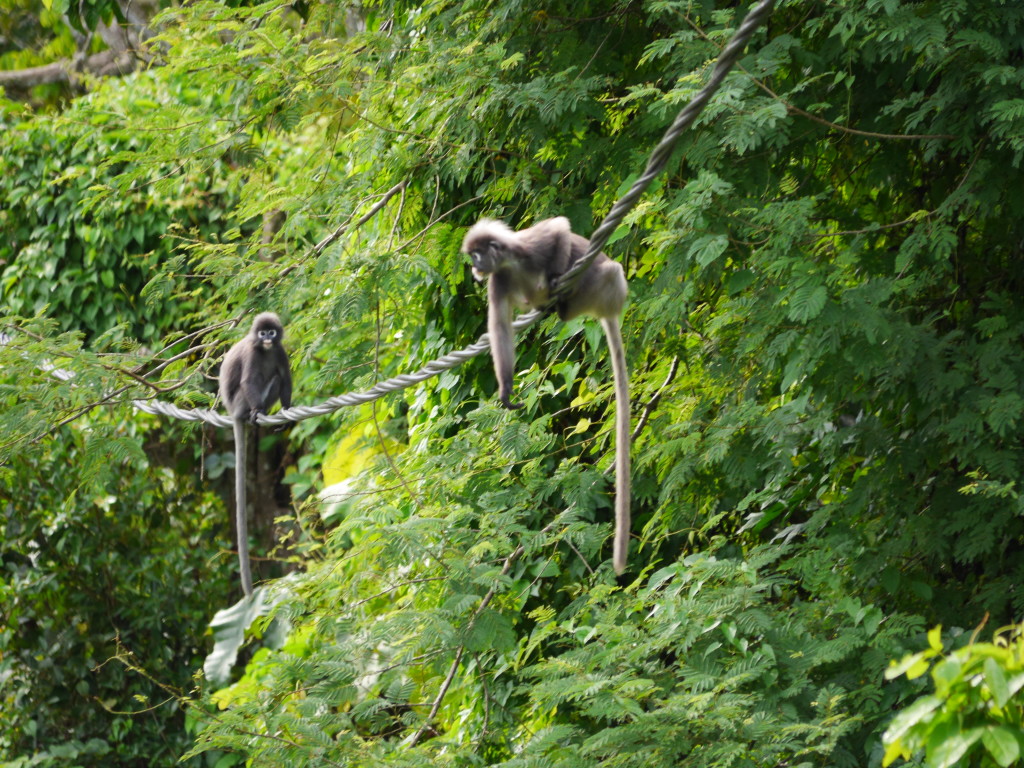 So, that was my third encounter with Dusky Leaf Monkeys (Trachypithecus obscurus). This was the largest group I have seen to date, and even though they were living in close proximity to the people in Kampong Johor Lama they were still very very shy, and very very quick moving through the trees.
If you have enjoyed this article then please feel free to share it using the buttons below.