Tanjung Balau Beach was very pretty and it was great to see a beach that was being used, and there was so much going on.
Great kite selling stall…
Panorama showing Tanjung Balau Beach – it was very picturesque.
The beach just isn't for day-trippers and people relaxing, there are also local fishing boats moored up.
I have no idea what they go fishing for though…
Just around the headland from Tanjung Balau Beach there is another cove, however, it is not sandy.
And the shoreline is made up of rocks and small pieces of shell and stone.
Like a lot of beaches in Malaysia Tanjung Balau Beach it contaminated with plastic bottles, ropes and old fishing nets.
However, despite some rubbish on the beach it is still a beautiful place to visit.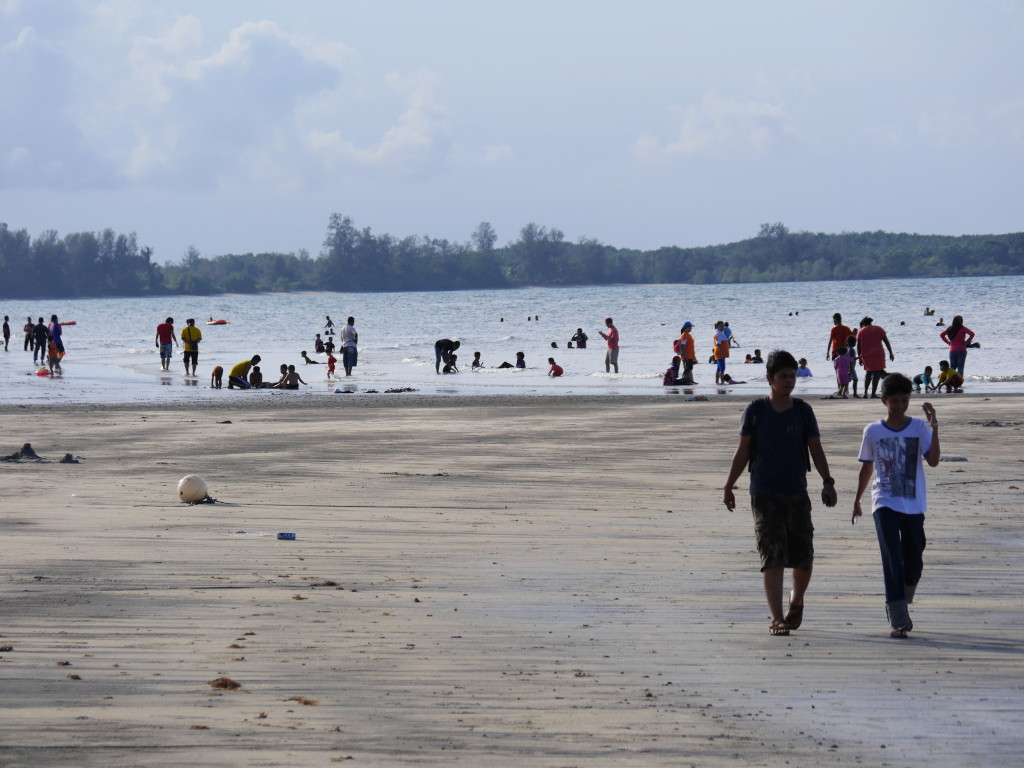 And the beach is really the first place I have been to in Malaysia where people seem willing to swim in the sea.
And to relax in the water…
Whilst I was at Tanjung Balau Beach I saw two photoshoots happening, one was for wedding photos, and then there was this one shown below. I have no idea what was going on…
But basically most people were there to hang out on the beach, or to cool off in the sea after a hot day.
FourSquare: Tanjung Balau Beach
If you have enjoyed this article then please feel free to share it using the buttons below.