After our lunch at the Riverside Kopitiam, we continued to explore the river area in Malacca, Malaysia and were pleasantly surprised to find a nice walk along the Malacca Riverside that took in some interesting places, and allowed us to look at a pretty amazing piece of artwork that runs along the houses.
I really liked the chimes and the rope, almost coiled like a snake, on an old dead tree in the river.
The start of the route along the river.
There was a surprising amount of traffic on the river – mainly tourist boats.
The colourfulness of the houses was quite amazing.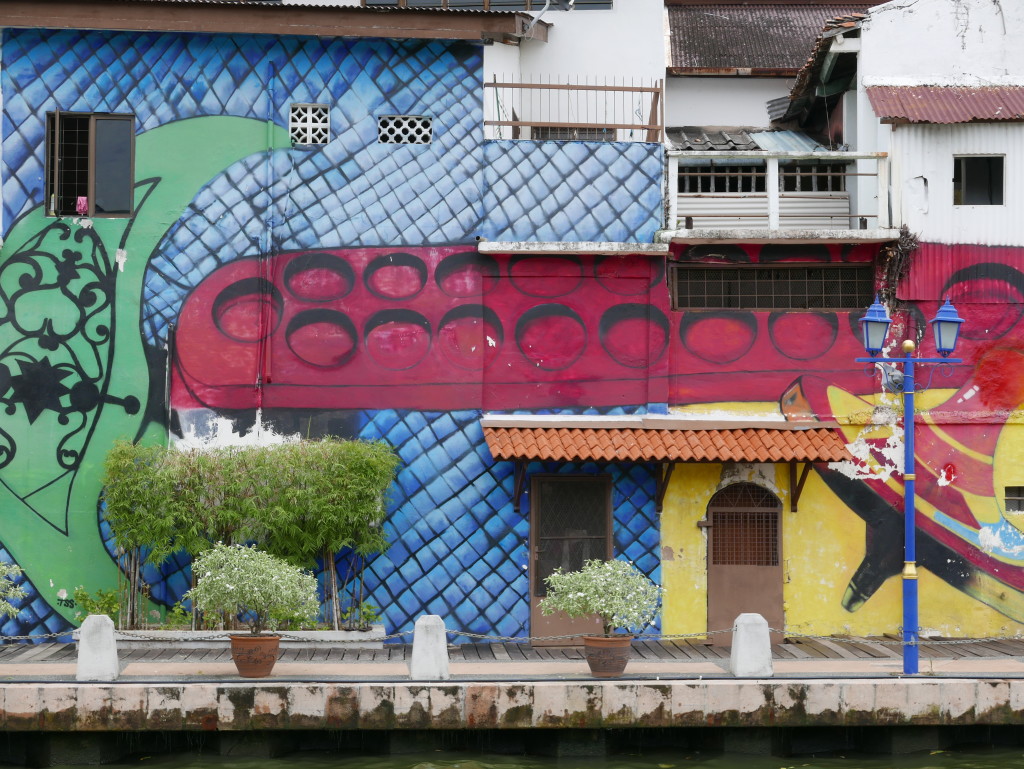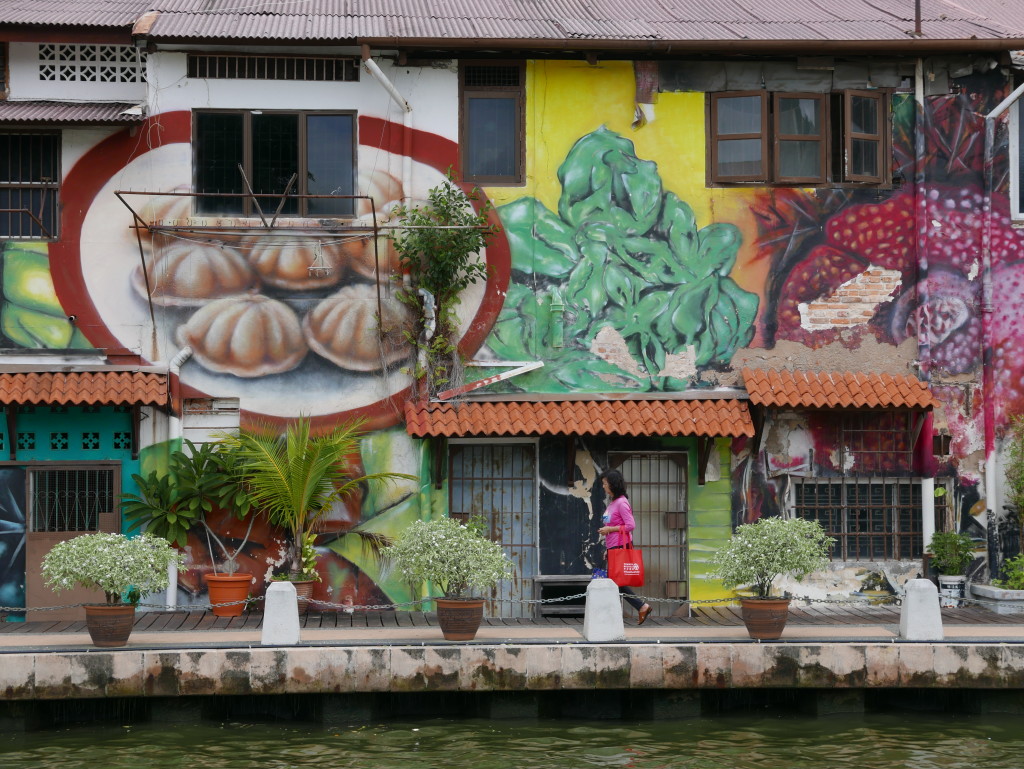 Sadly some of the art work is slowly being damaged by the weather.
But most of it still looks as fresh and bright as the day it was painted.
And as we left the river we came across an almost 'Banksy-like' picture near an old unused well…
Along one stretch of the river, there was an old run down section of the town that was very overgrown and yet was still occupied.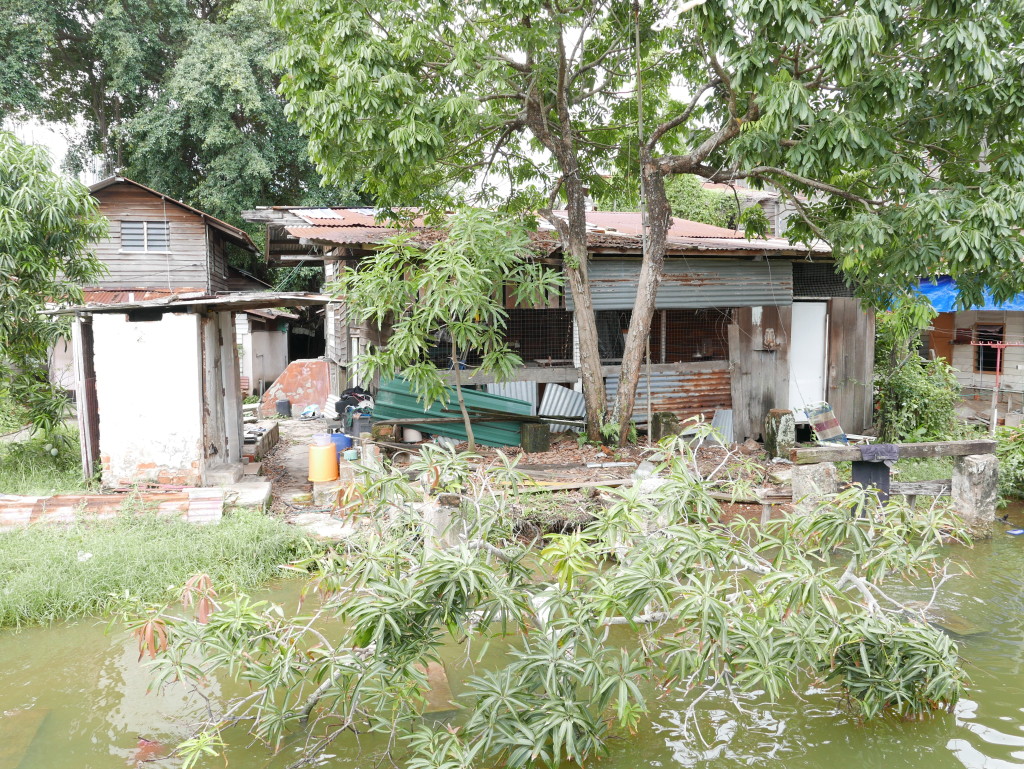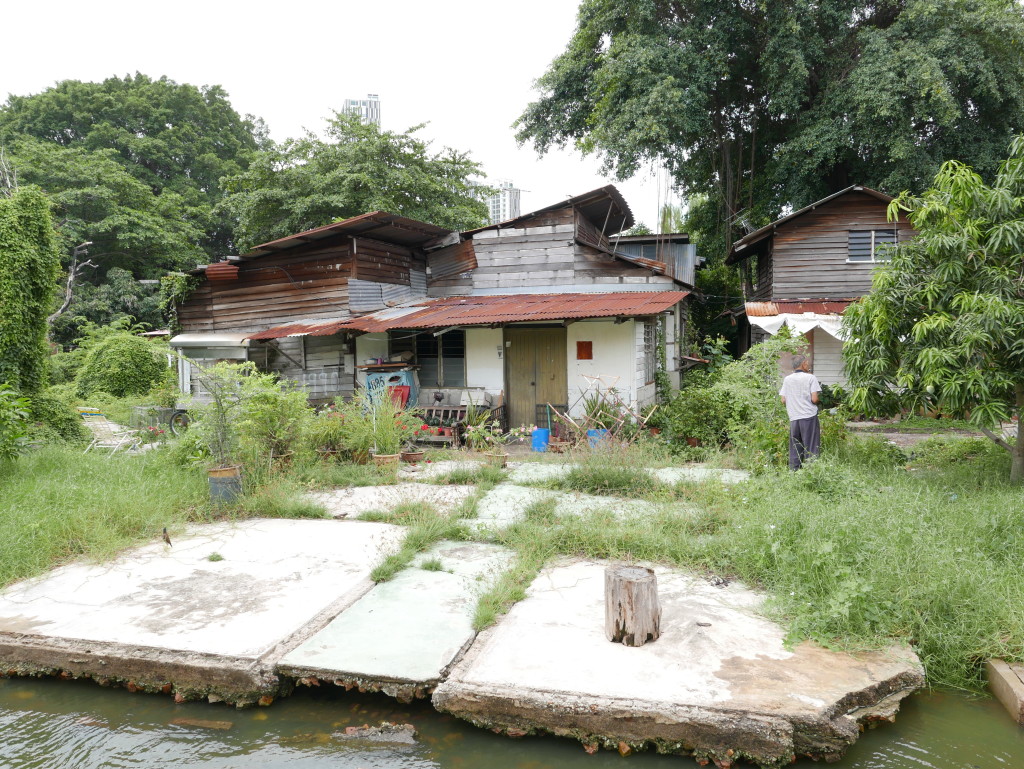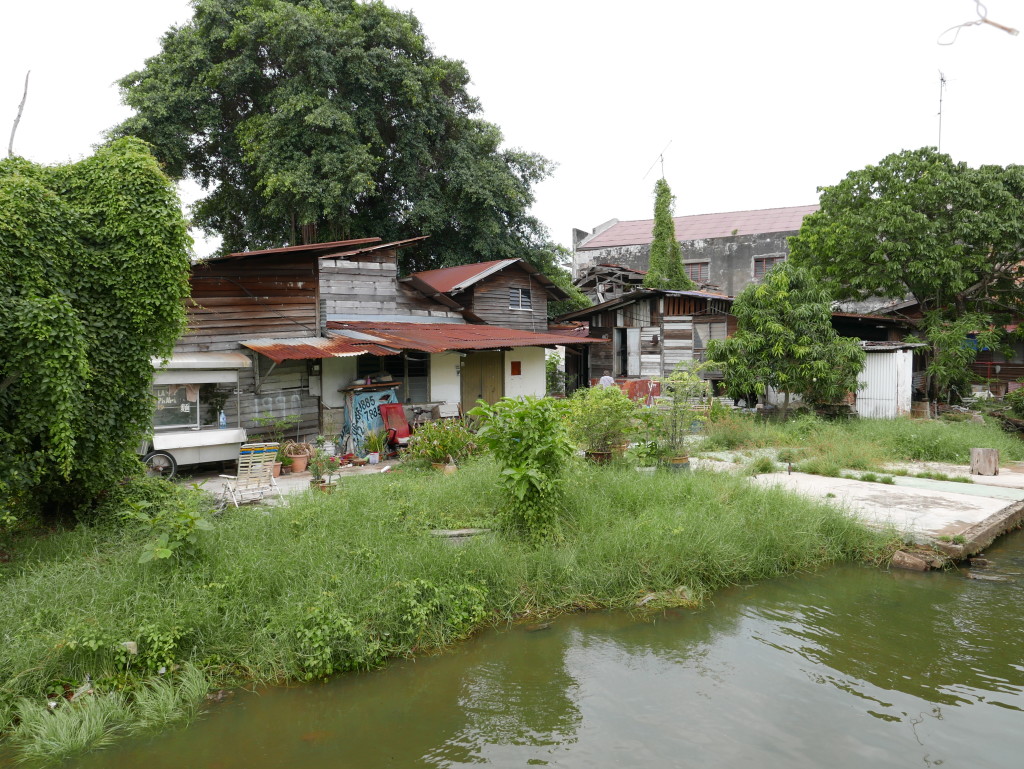 My favourite building in the old section of town was the 'waterfall' tree…
If you have time a walk along the river, away from the centre of Malacca, is worth the effort as you will get to see some stunning and colourful street art.
If you have enjoyed this article then please feel free to share it using the buttons below.