Admiralty Park, Woodlands, Singapore is a mixture of urban park and nature reserve. Unlike the Sungei Buloh Wetland Reserve the roar of traffic very noticeable, however, there does still seem to be a lot of birds present.
One thing that amuse me was the number of signs at the entrance to the park. Not only was there a park map but there is also various warning signs, and a "Park etiquette" sign.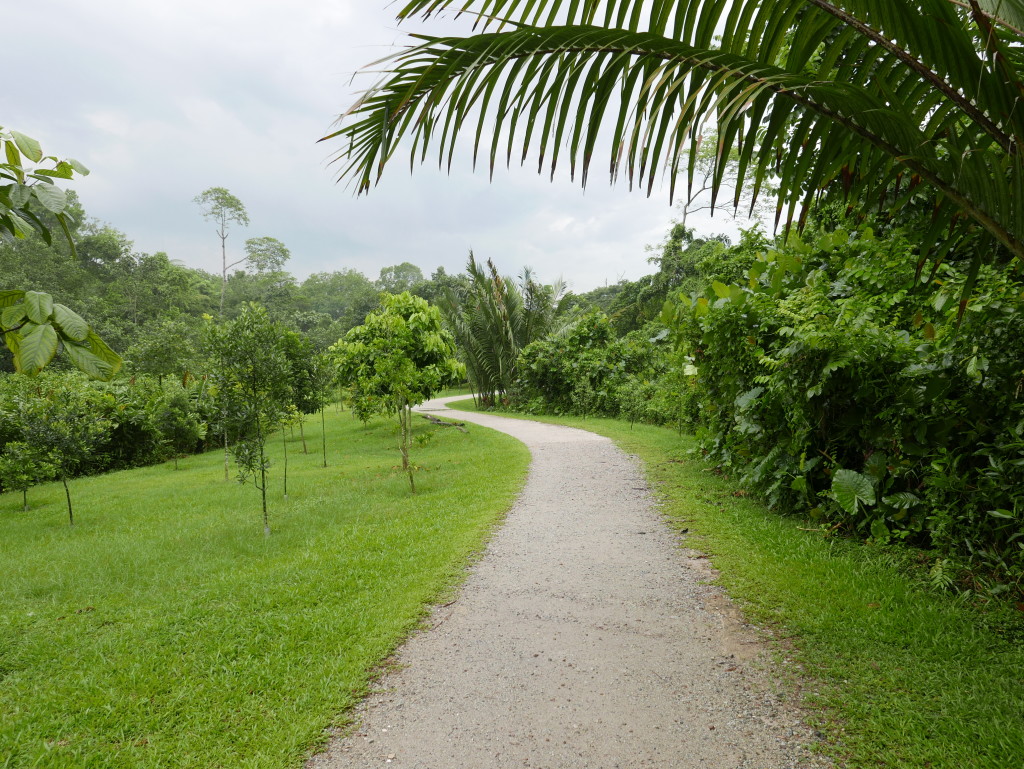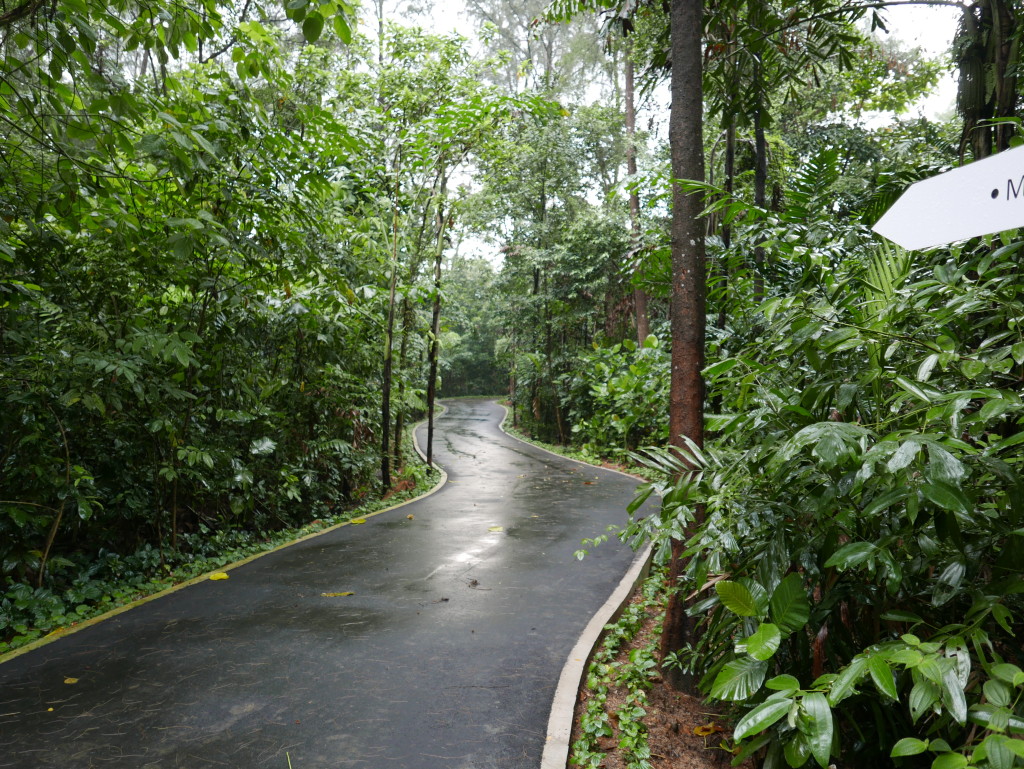 Although I am not 100% sure I think the photo below is of a Collared Kingfisher (Todirhamphus chloris), sadly it was too far away to get a firm identification.
Zebra dove (Geopelia striata) – these birds are quite common around the Malaysian peninsula and in Singapore.
White-breasted Waterhen (Amaurornis phoenicurus)
Later I think I saw two more Collared Kingfisher (Todirhamphus chloris).
The bird in the photograph below I could only see in silhouette, and so I have no idea what it was…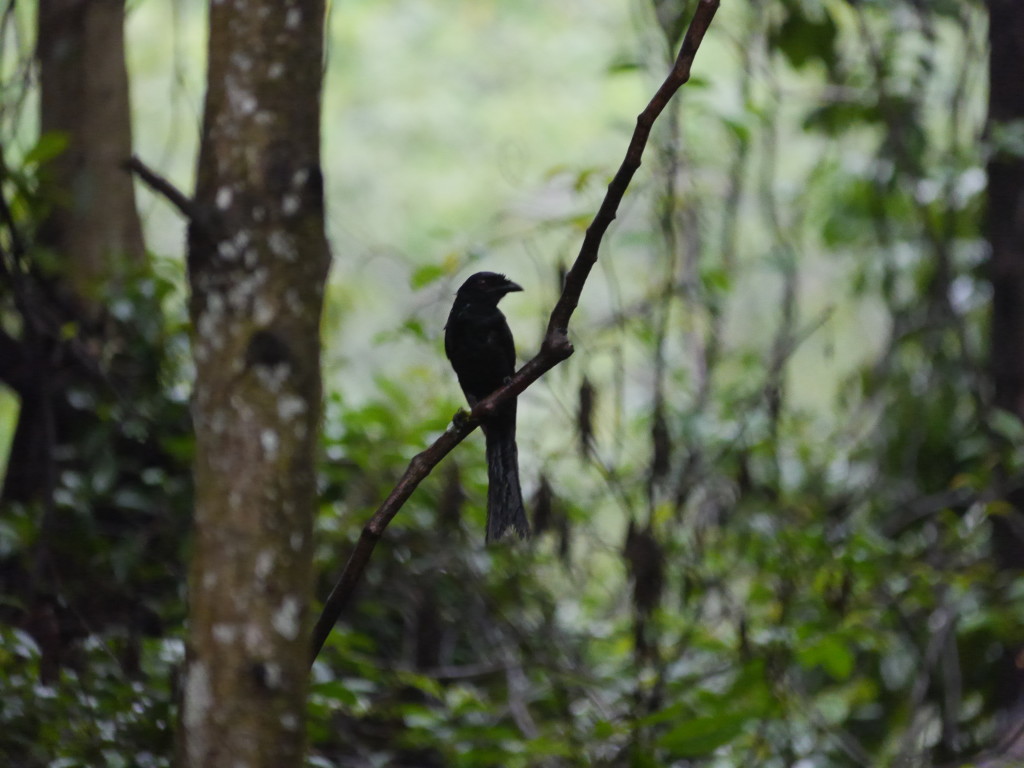 And in all my visits to Singapore Admiralty Park has been the only place I've seen monkeys – Long-tailed Macaque (Macaca fascicularis)
Admiralty Park is also a meeting place for people playing cards…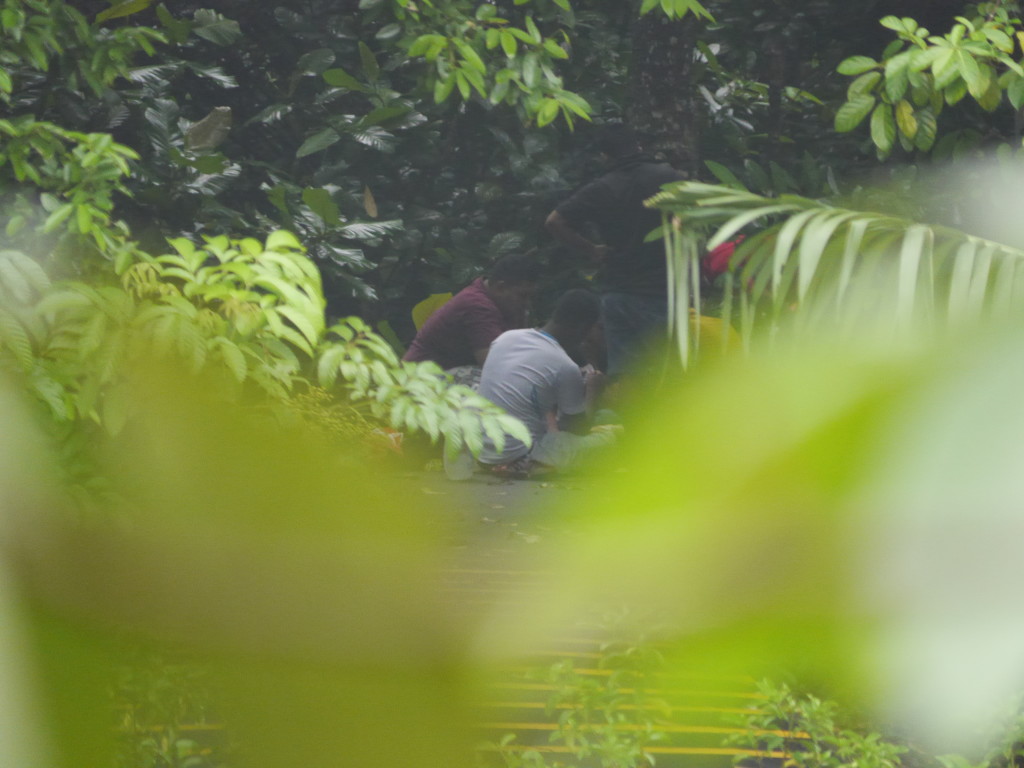 Admiralty Park is a small suburban type park with a surprising amount of wildlife. I saw number of birds, monkeys, and even a couple of species of lizard.
FourSquare: Admiralty Park
If you have enjoyed this article then please feel free to share it using the buttons below.