Not overly impressed with Siloso Beach Resort, Sentosa, Singapore. It does have a good location as it is just back from the beach.
My room and bathroom were not the cleanest I have seen, and I certainly would expect better in Singapore. The shower was terrible with no hot water and wall shower attachment didn't work – it sprayed water everywhere. There were also a significant number of ants in the room. On the plus side, the bed was comfortable.
The AirCon also very noisy, in fact it was to noisy to sleep with it on, plus the bars on the beach can be heard, but as they all closed around 11 pm this wasn't a problem.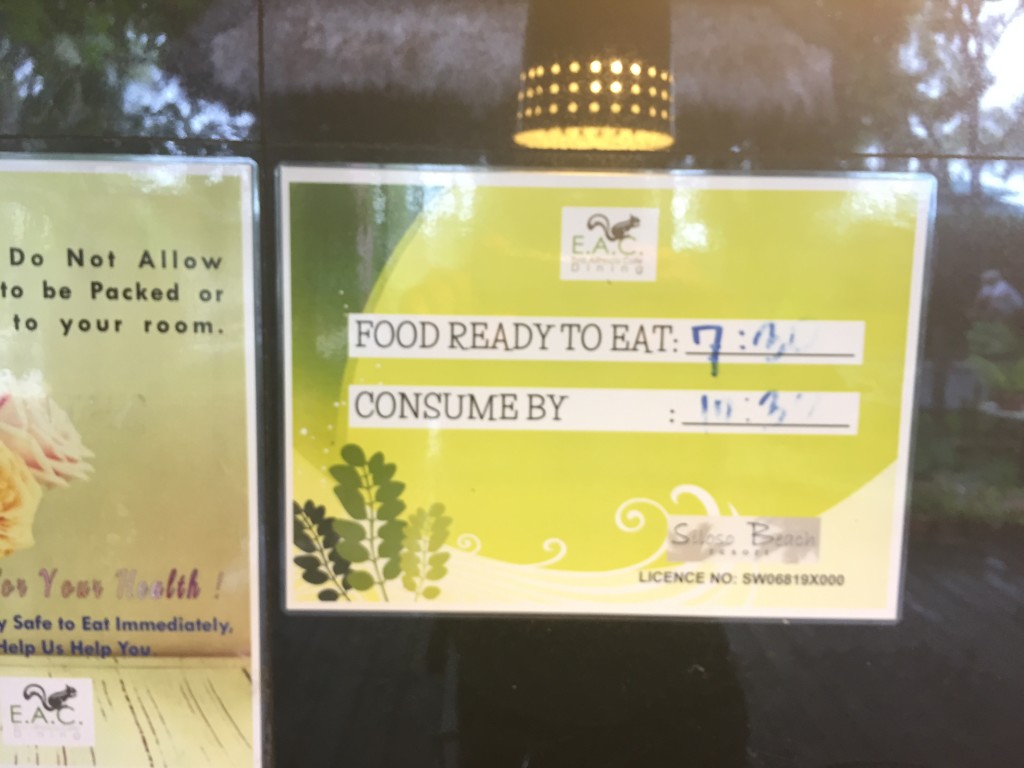 Breakfast – Yellow Liptons tea, Grapefruit "Juice", and the queue for cooked food was so long that I didn't bother to wait.
On of the big selling points of the place is that is supposed 'green', that is, it is supposed to be environmentally friendly. Personally I can't see it. What makes the place 'green'? There is no obvious evidence.
No wifi in room, however, there is Wifi in the reception area, and around pool. The rooms do have Internet by cable – I tried it and it was very slow.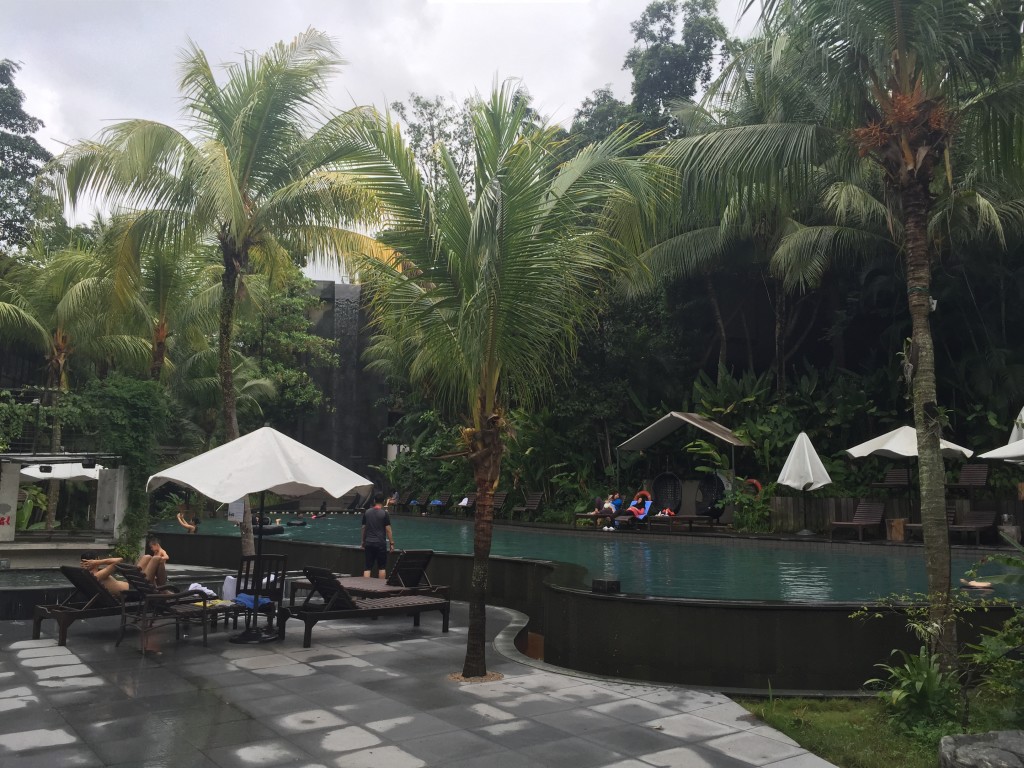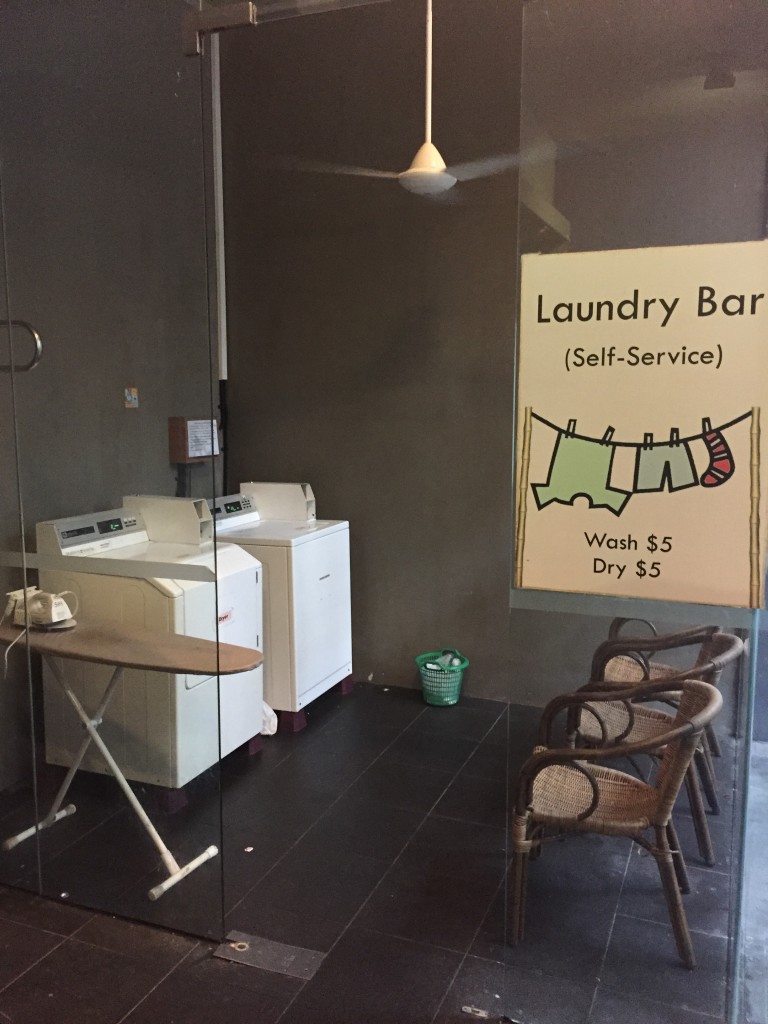 Hugely overpriced for what it offers. Place has a feeling that it needs investment and is currently being run down. My advice is to avoid the place.
FourSquare: Siloso Beach Resort
If you have enjoyed this article then please feel free to share it using the buttons below.