Cheng Hoon Teng Temple is located at 25, Jalan Tokong, 75200 Malacca, Melaka, Malaysia, and is a classic Malaysia Chinese temple.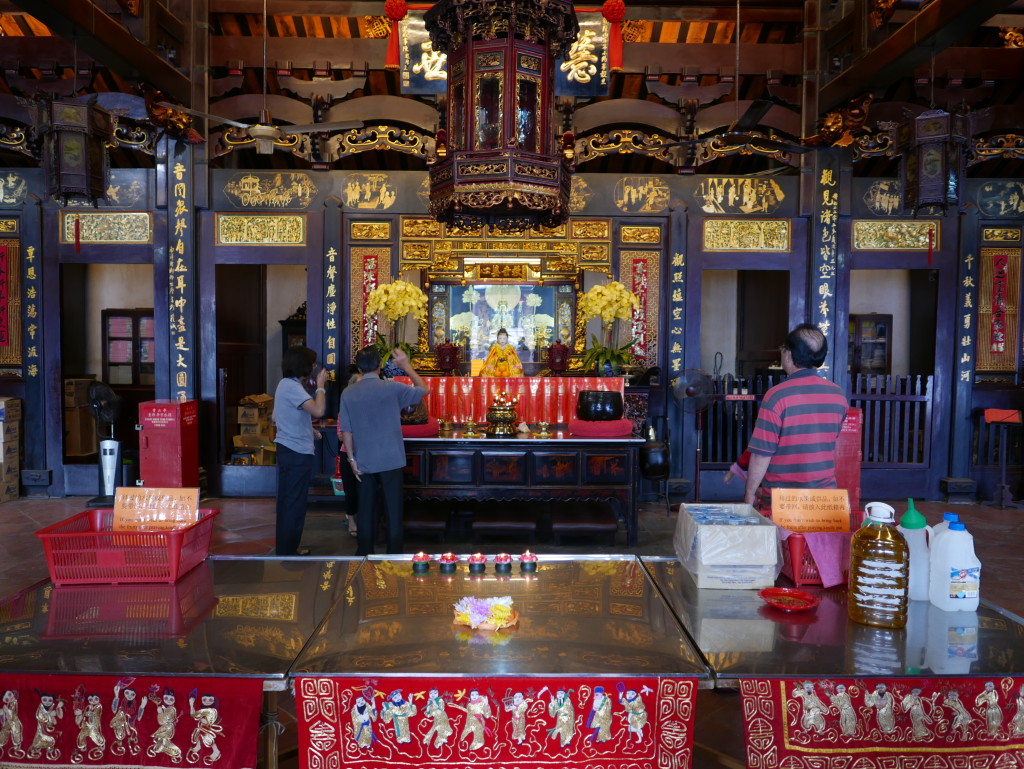 As with all Chinese temples don't forget to look up, and in particular don't forget to check the roof as it will typically have some truly stunning carvings.
At the Cheng Hoon Teng Temple don't just go to the main temple, but also explore the side areas and behind the temple as there you will find a number of other shrines.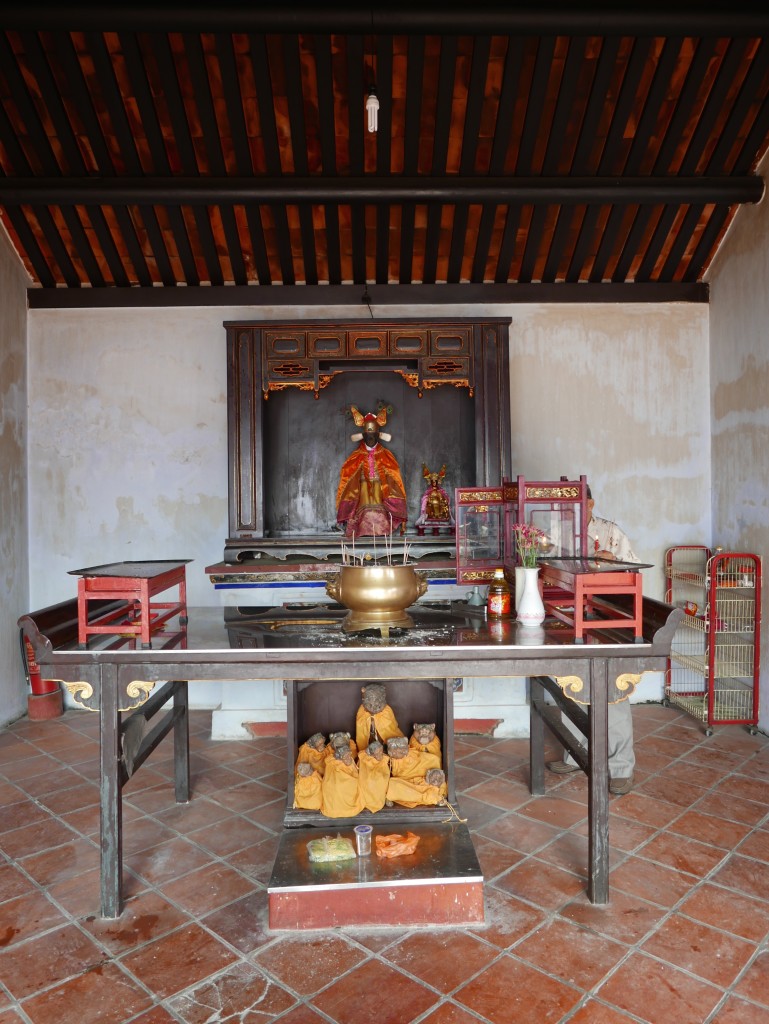 The image below is of a rather strange water feature at the back of the temple.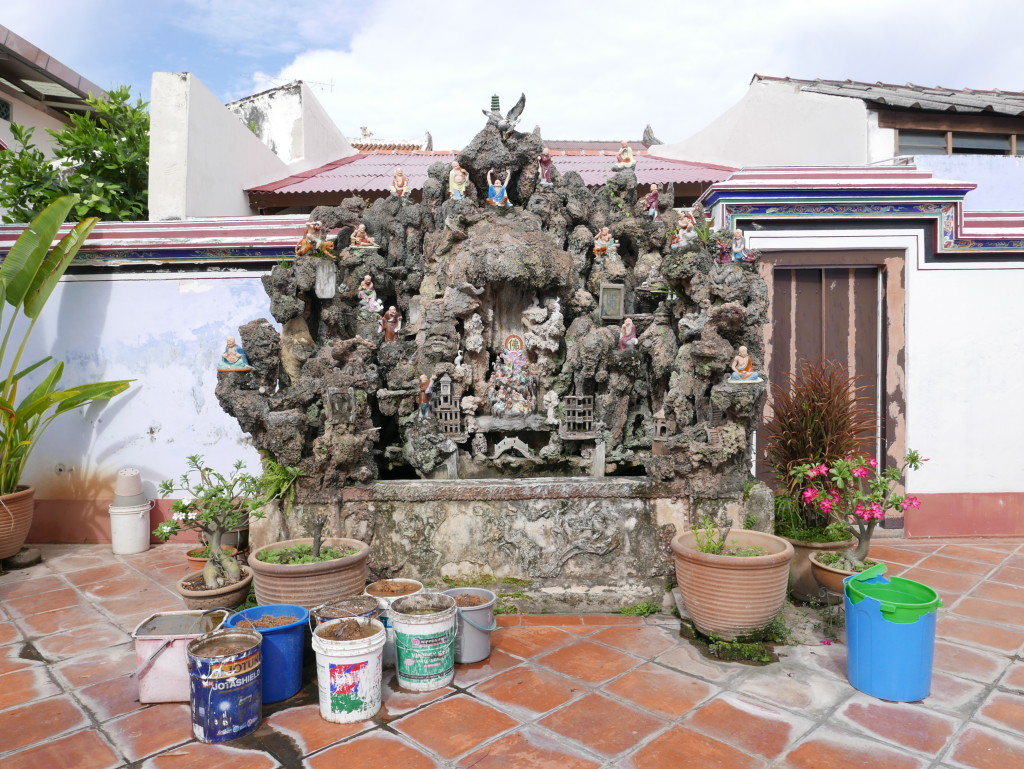 One thing I have not seen in a Chinese temple before is a shrine that was filled with small wooden blocks each with words on and a photo attached.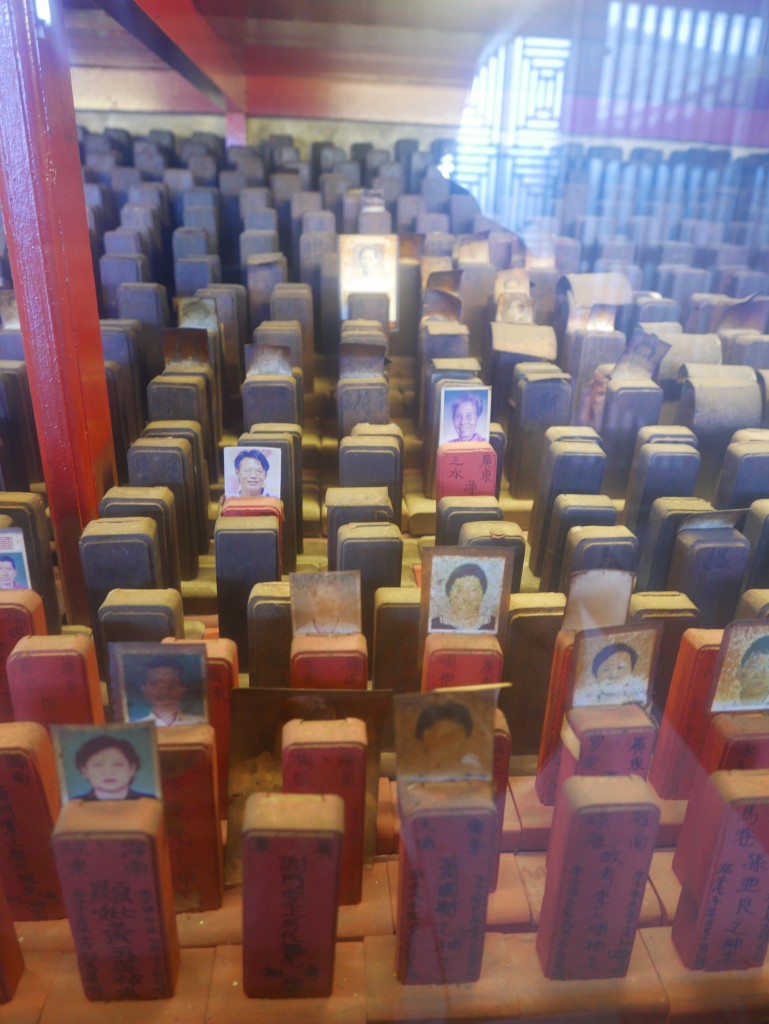 Cheng Hoon Teng Temple, Malacca was a fairly typical Malaysian Chinese Temple and is certainly an interesting place to look at an explore. It is a little tucked away down a side street and therefore can be a little difficult to find.
FourSquare: Cheng Hoon Teng Temple
If you have enjoyed this article then please feel free to share it using the buttons below.