Great meal at the Topspot Food Court in Kuching, and also a first for eating out in Malaysia, a completely 'pick your own' meal.
The Topspot is on top of a carpark, and it is not obvious it is there. You will need to ask for directions.
The meal was a first in that we not only picked our own fish (it is quite common in Malaysia to point to a fish in a tank), but we also picked our own shrimp, crabs and vegetables, and it was all then taken away and cooked for us.
The next three photos shows the choice of fish…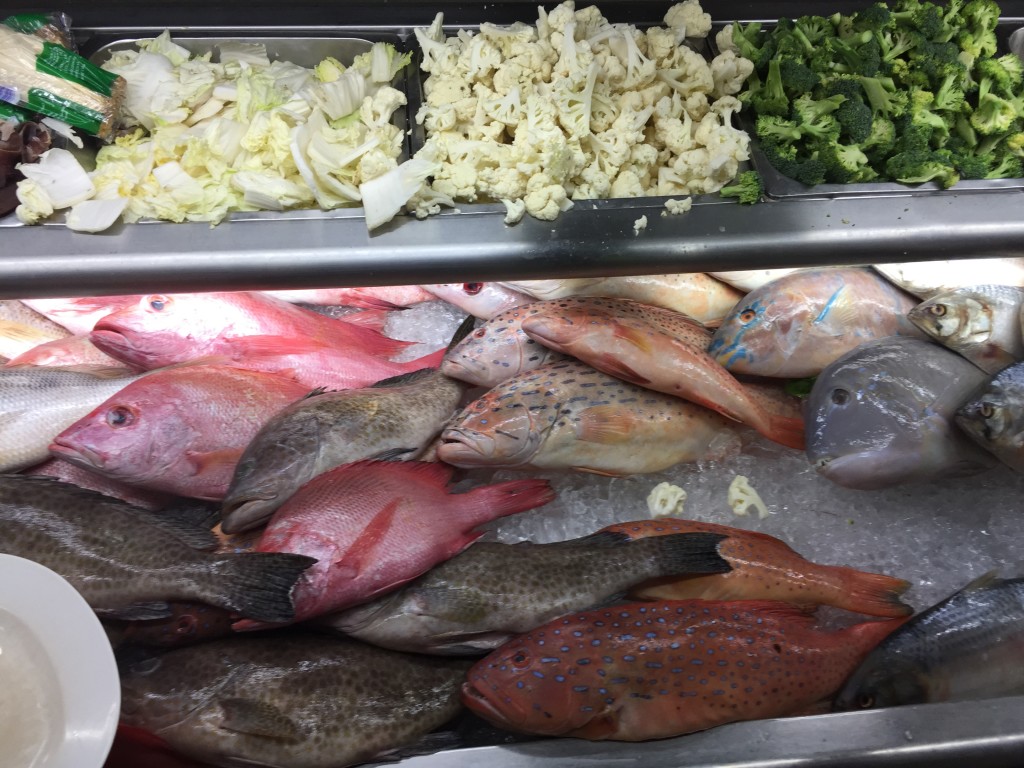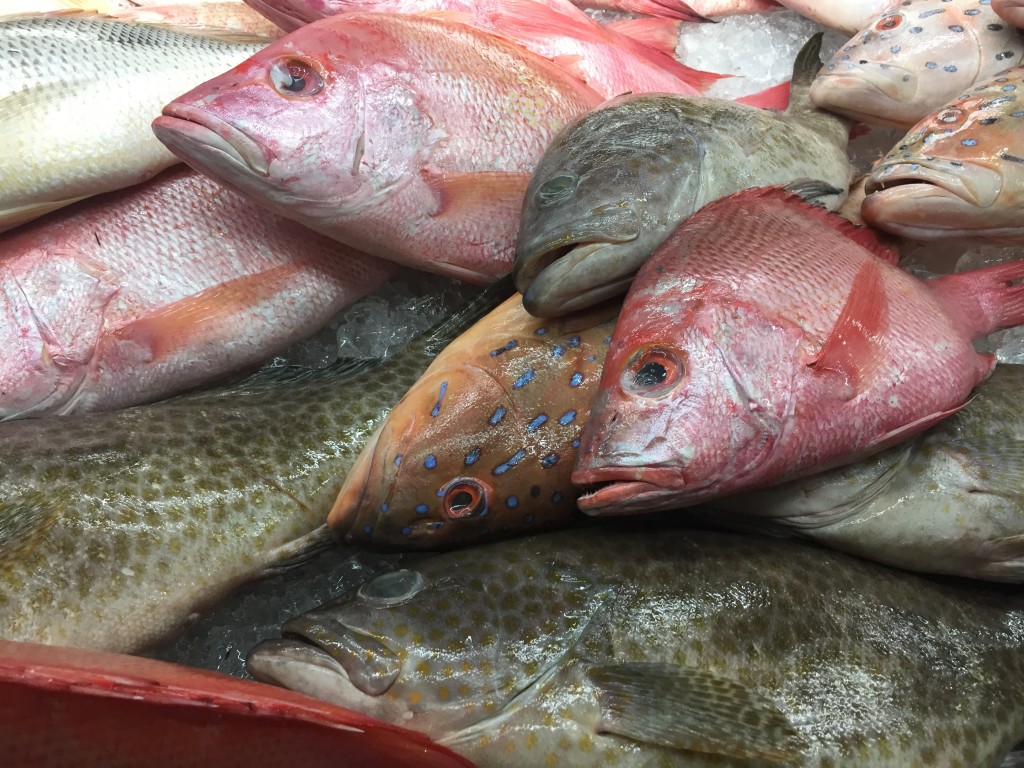 The meal is sold by the kilo and once you have picked your fish etc. it is weight and you are billed (you pay once you have eaten).
The resulting meal was excellent. The shrimp were fried with salt and pepper…
The crabs were cooked with curry leaves, and the result was fantastic…
And the fish was steamed….
The resulting meal was really really good…. and the cost for the food? RM110 for three of us (£22 or £7 per head; US$33). The beer was RM18 per litre (£3.60; US$5.40).
On odd thing that happened… And I have never had this happen before in Malaysia… The person who brought us the beer asked for a tip, and oddly she didn't ask at any of the other tables.
FourSquare: Topspot Food Court
If you have enjoyed this article then please feel free to share it using the buttons below.