Sky Bar, Persiaran Puteri Selatan, 79000 Nusajaya, Johor, Malaysia.
Back in Malaysia for a few weeks before I return to the UK.
I've been living in Malaysia for just over two years and one of the things I do miss from the UK is the pubs and bars. I miss having a 'local'.
The closest I have to a local bar in Malaysia is the Sky Bar down at Puteri Harbour. The bar is not really a 'pub' as such, is located on top of a hotel and serves expensive beer (but then again pretty much everywhere in Malaysia serves expensive beer). However, it does have an inifinity pool (and I no over no pubs in the UK with a swimming pool), has great views across the area (it is one of my favourite places for watching thunderstorms) and is also possibly unique in occasionally having the sound of heavy machine gun fire and explosions in the background from the Singapore army firing range just across the water.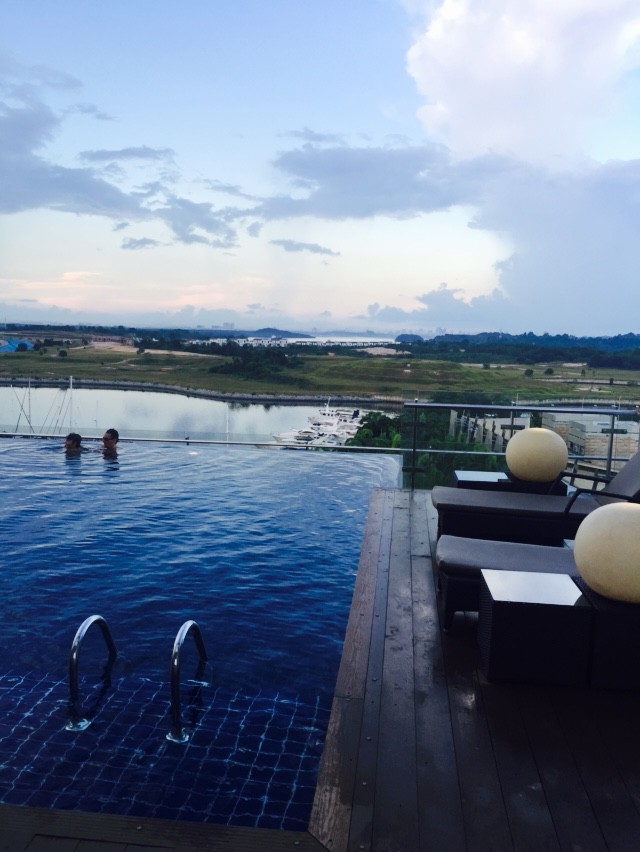 FourSquare: Sky Bar
If you have enjoyed this article then please feel free to share it using the buttons below.