The Big Bus Hong Kong Tour included a ticket for a visit to Victoria Peak 太平山, which is the highest point in Hong Kong.
Organisation for the visit to Victoria Peak was a shambles as I had to queue for an extended period to get my Big Bus peak ticket exchanged for a real Peak entry ticket, and no one where we were dropped off seemed to know what was going on.
After I had got over the initial problems of getting the correct ticket getting up the peak was relatively easy as we had a 'priority' lane that got us on to the train quickly.  And boy oh boy was it a train…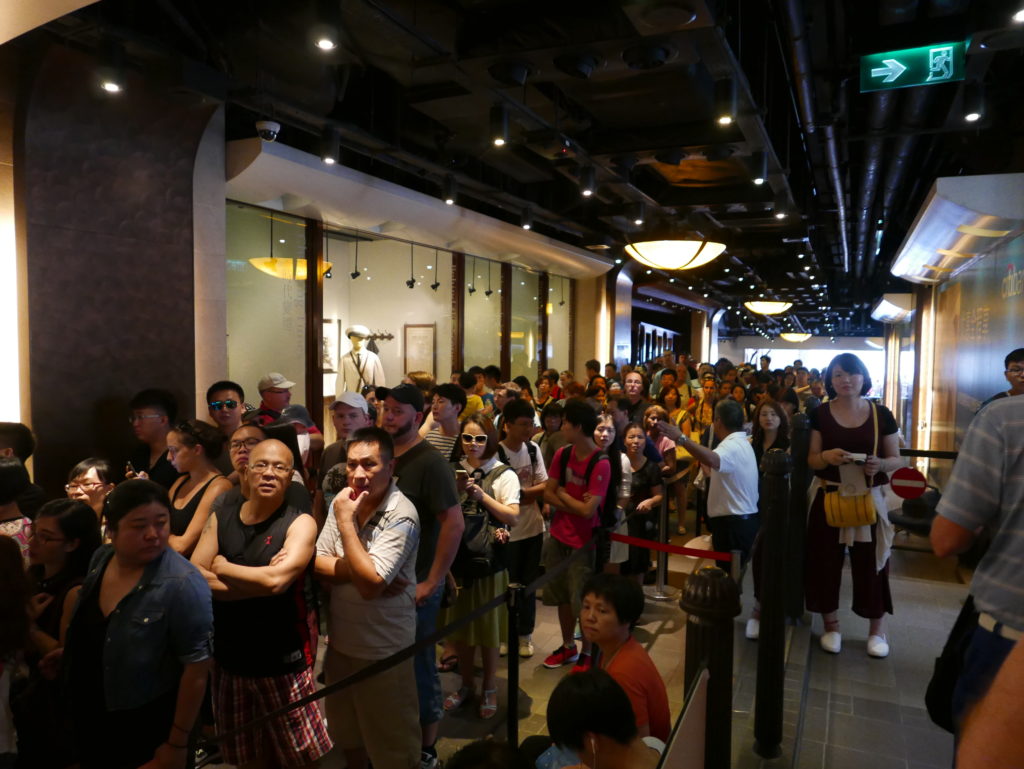 First, it looked like something out of an early century.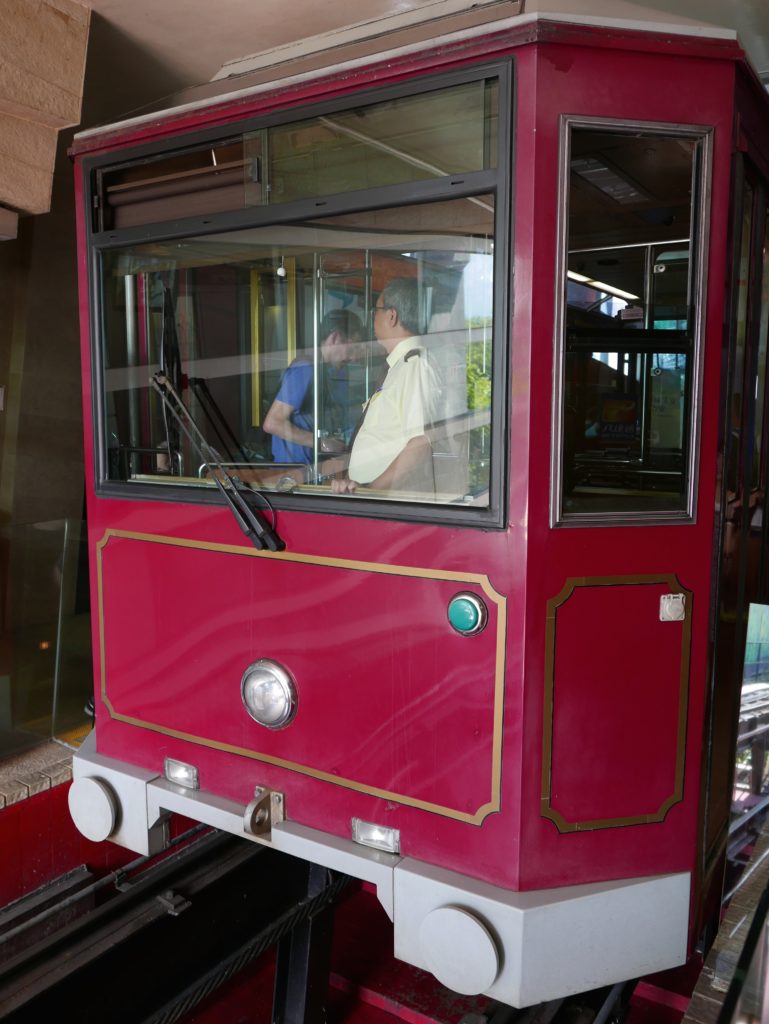 Note the cable running from the front of the train….  The reason for the cable soon became apparent a we went up the track.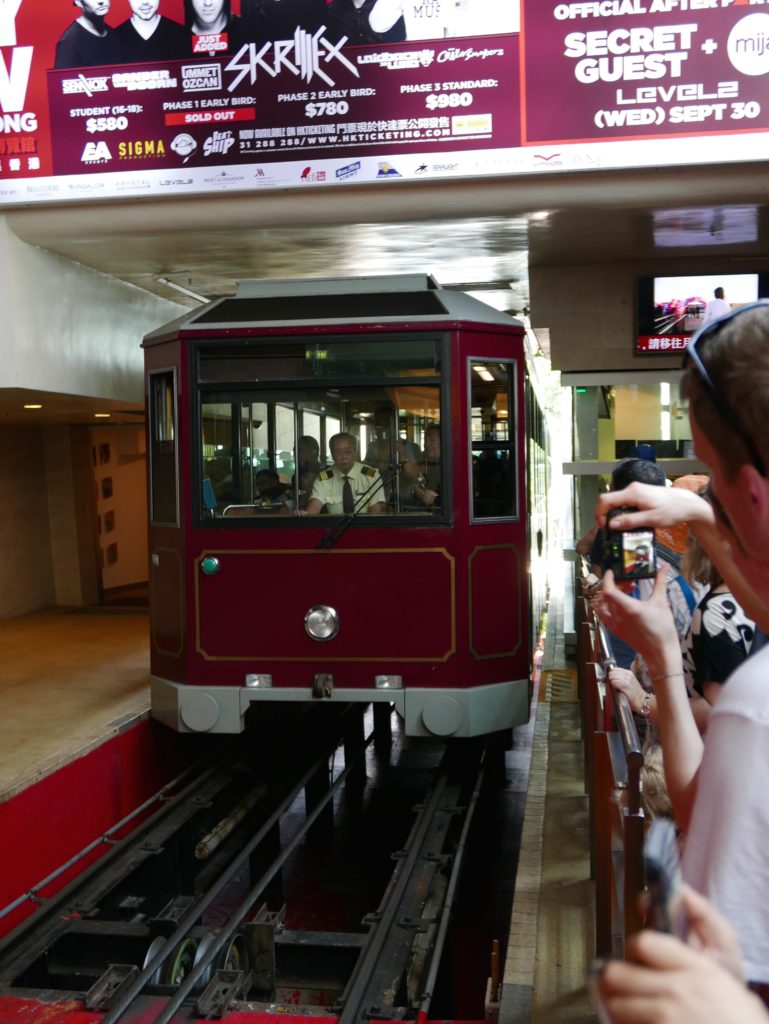 And the inside was quite crowded, and the floor was rather odd.  The reason for the odd floor became apparent as we went up the track to the peak. The track was steep!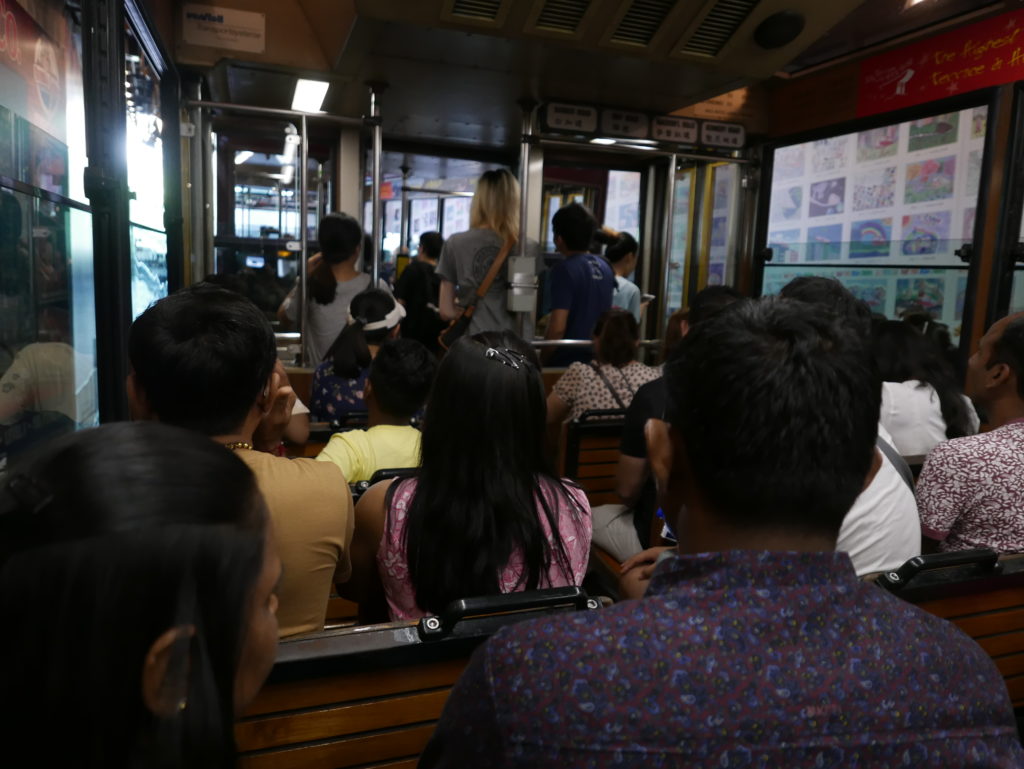 The ever popular selfie….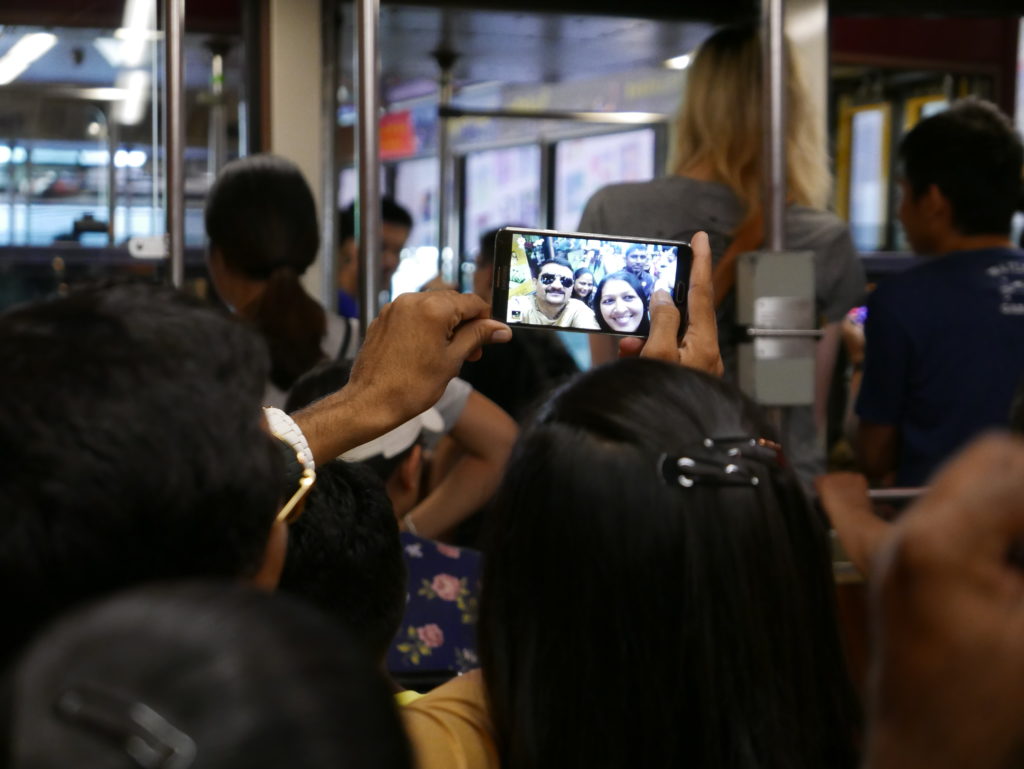 The photo below is not taken at a funny angle (look at the buildings in the distance), it's the train that is at a funny angle.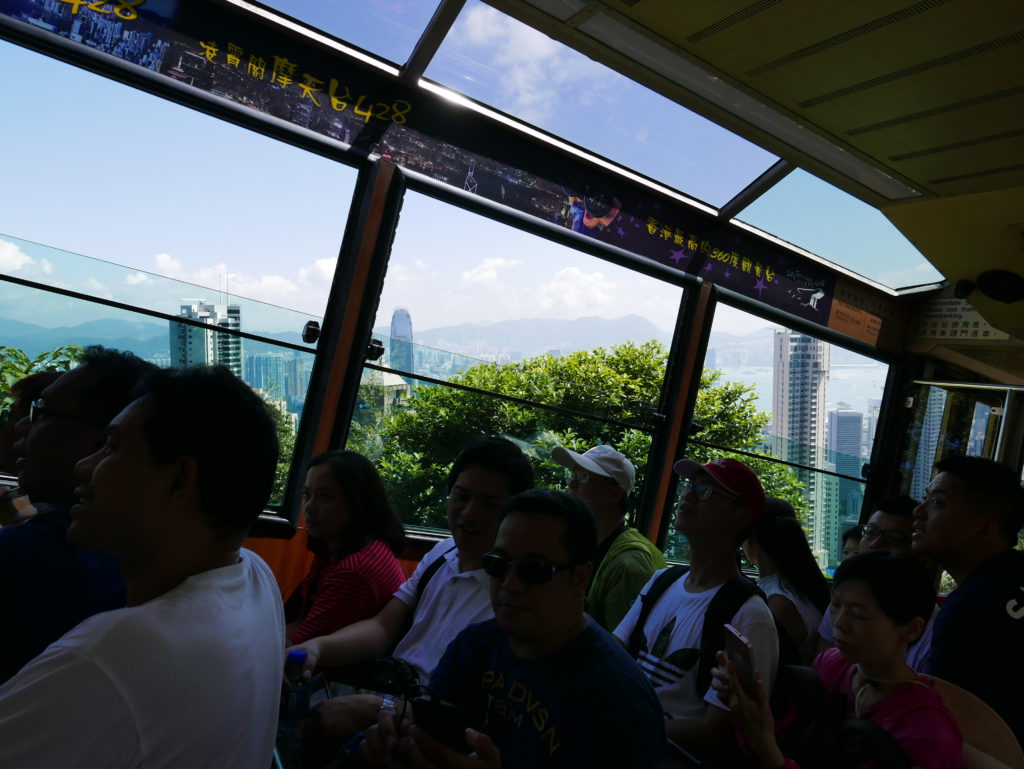 I was amazed at the angle of the train. It al least explained the funny floor, which in the station looked like a set of steps that had been laid flat on the ground, but were now at the right angle.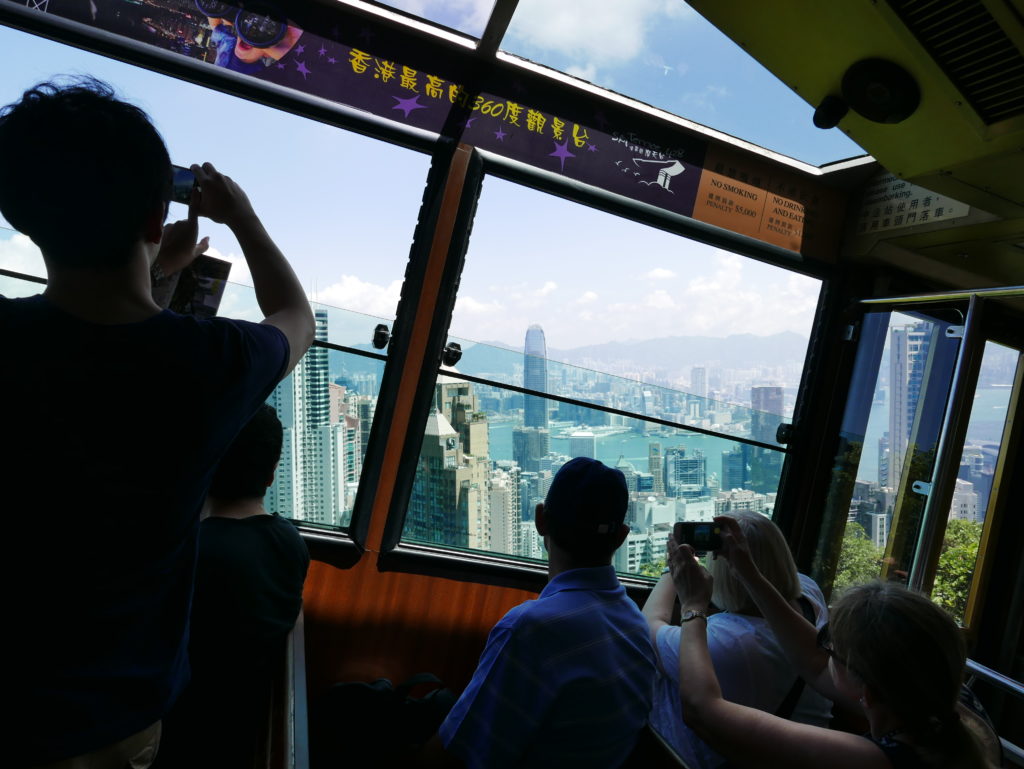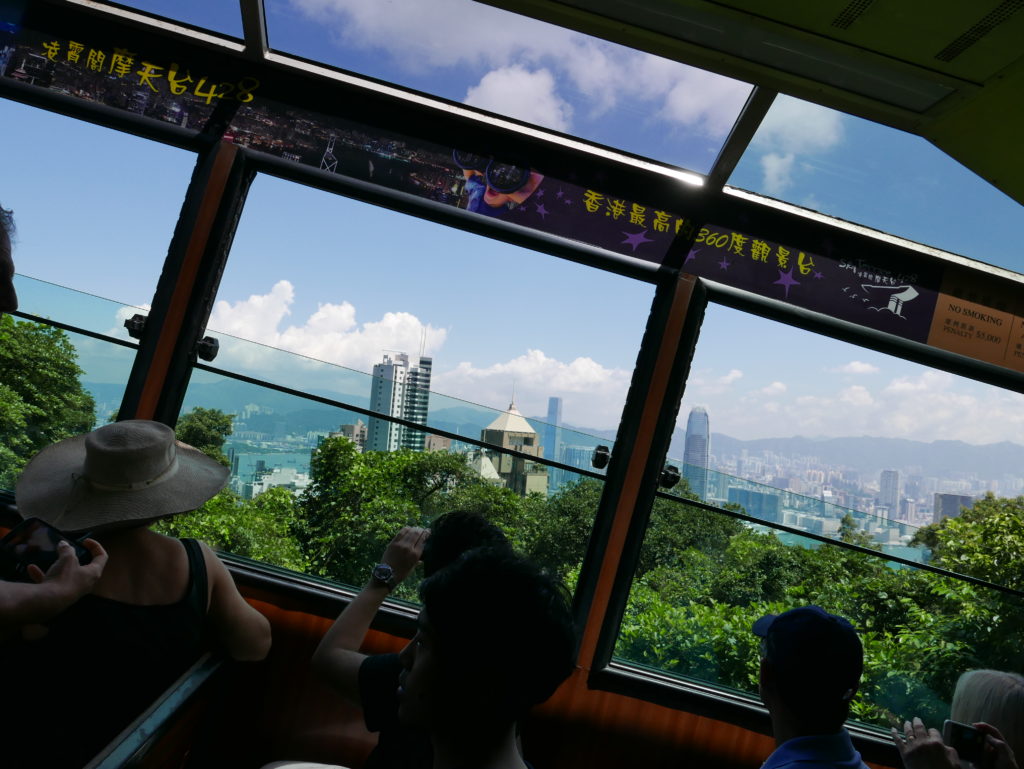 The peak, as we approached, looked stunning and there are some really expensive houses up there.  It is clearly the place to live.
And the train got to a serious angle…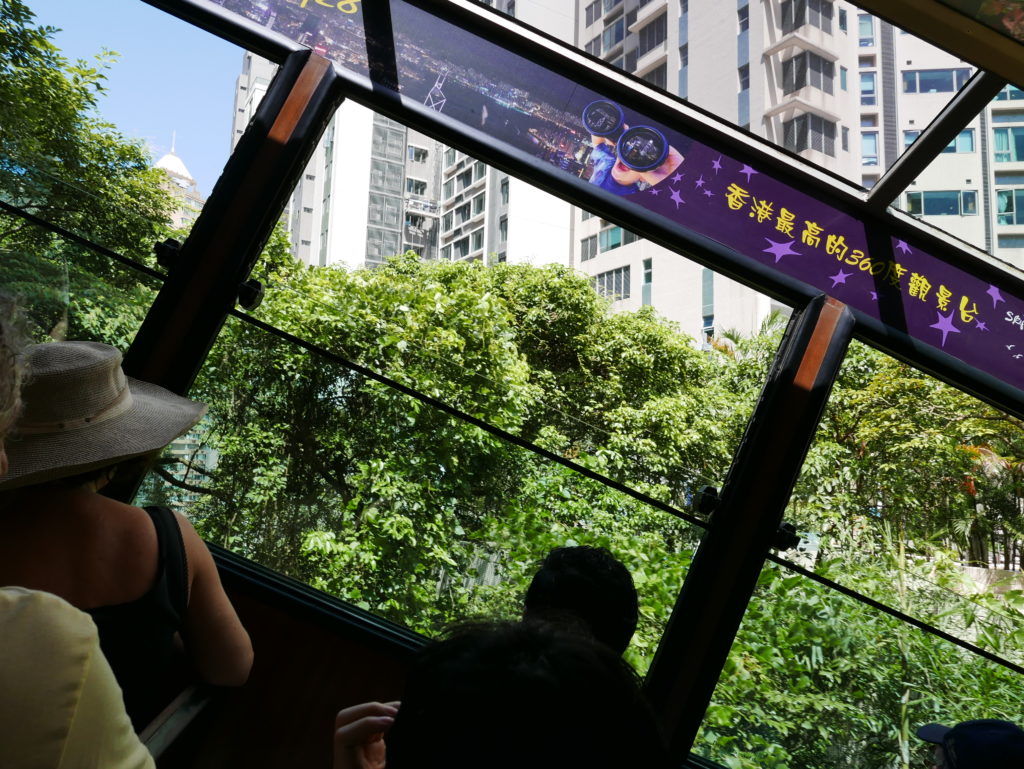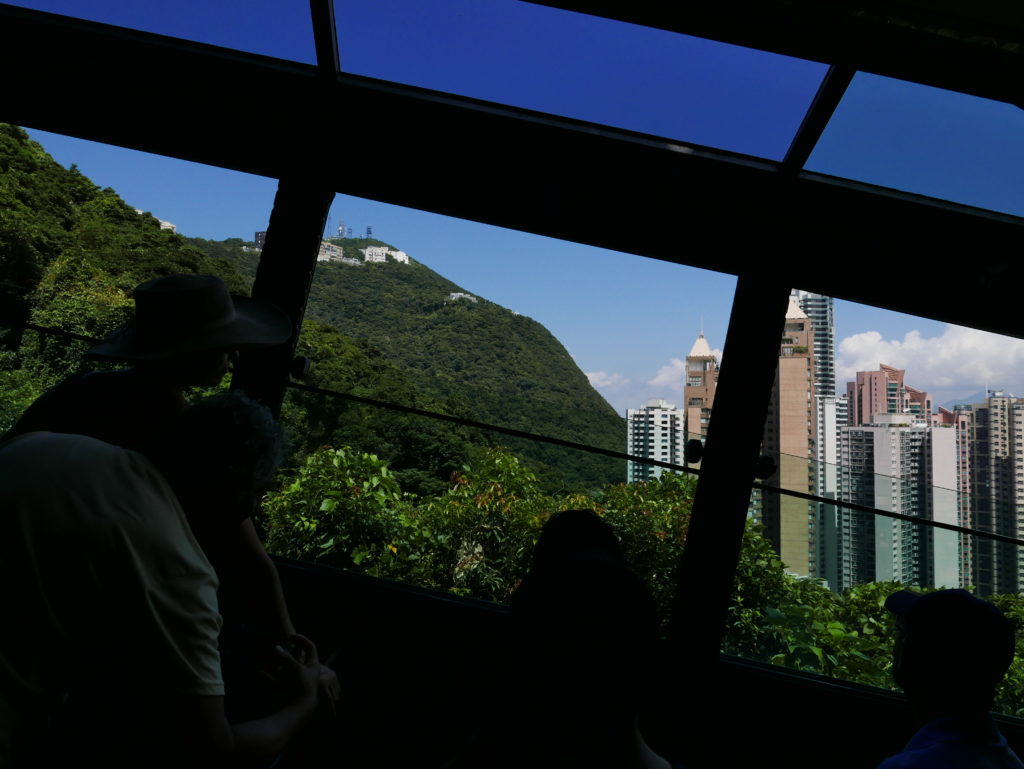 Foursquare: The Sky Terrace 428 凌霄閣摩天臺428, Victoria Peak 太平山, Peak Tram Lower Terminus 山頂纜車花園道總站, Peak Tram Upper Terminus 山頂纜車凌霄閣總站, Tai Ping Shan Lions View Point Pavilion 太平山獅子亭 – Best free view spot, Sky Terrace 凌霄閣摩天臺
If you have enjoyed this article then please feel free to share it using the buttons below.