So, a new country.  Now in Vietnam, and specifically the Old Quarter of Hanoi.
I arrived in the country rather late, found my hotel with no problems, and immediately headed out for food.
The staff in the hotel recommended The Countryside Restaurant, which was just around the corner, as it served good Pho.
Pho is the delicious local specialty food of Hanoi, and it is a dish that the people are very proud of to the point that they claim it doesn't taste as good just a few miles down the road.
Pho is a soup based dish, and so the initial stock is very important so as to get a good flavour.  The base is typically made from ox bones, with very little seasoning, and added cardamon, cinnamon, star anises, grilled ginger, and onion.  The final dish contains soft noodles, and in the version I had cooked beef was added to the hot soup, along with some additional spices, spring onion and something called "thom" vegetable. (I never found out what the "spices" were, but I suspect some of them were chili, or the identity of the "thom" vegetable.)
I enjoyed my first bowl of Beef Pho so much that I went back for the chicken version a few nights later.  (Oh, and the photos below really don't do the food or the restaurant justice.)
The restaurant was clearly on the "tourist trail" as it offered cooking classes and on the nights I ate there a number of tourists came in on guided food tours.
Another great feature of the place was it gave a good view of the road outside (well, it did from the table I had) and so I was able to watch the crazy driving antics of the locals. It was a real eye opener and gave me a sense of what I was going to be facing on the roads over the next few days.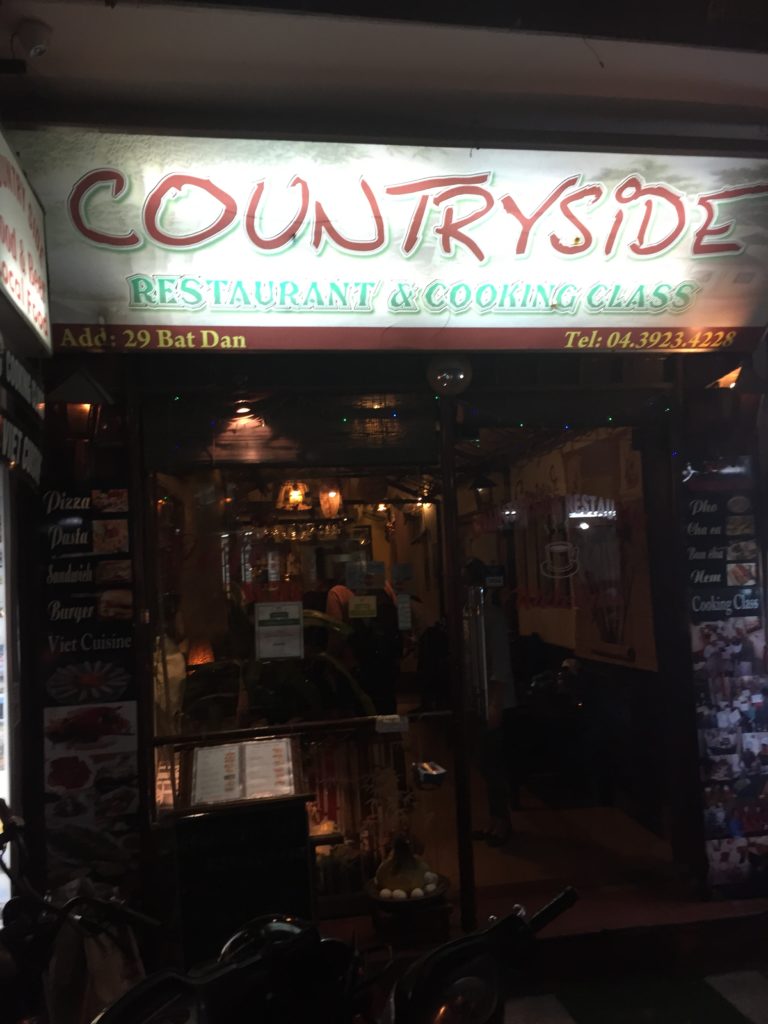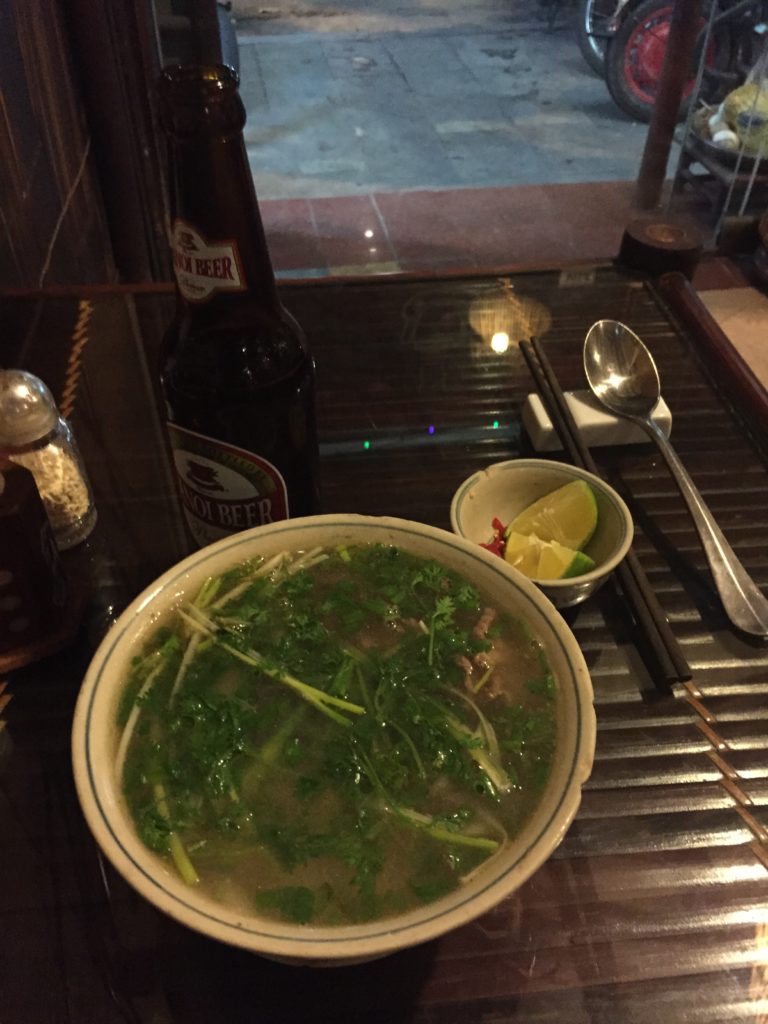 Foursquare: Countryside Restaurant
If you have enjoyed this article then please feel free to share it using the buttons below.