During my visit to Vietnam I have two real "adventures" lined up. One of them isn't so much of an "adventure" as it's a visit to Ha Long Bay, which is a very touristy thing to do. However, the other "adventure" is, in my opinion, a real "adventure" as I am taking the train from Hanoi to Ho Chi Minh City (Saigon) – the Reunification Express. A 35-hour train journey covering some 1700 km (1050 miles). When I mentioned to the manager of my hotel that I was taking the train from Hanoi to Ho Chi Minh City he gave me a look of concern and pity and then tried to talk me out of it. He said the journey was long and boring, and it would be much better to fly. The thing is though, I have a thing about trains, and given the choice, I'd rather travel by train and plane any day.
The first part of my "adventure" was finding Hanoi Train Station – Ga Hà Nội (Hanoi Station), 120 Lê Duẩn, Hoàn Kiếm, Thành Phố Hà Nội – and picking up my ticket. I knew that finding the station wouldn't be a problem, what I was concerned about was language issues, and whether or not my ticket would actually be there as booking the ticket was surprisingly easy, and at the same time worrying.
To research the train journey I use the excellent website The man in seat 61, which had fantastic information, including timetables, about the journey. I booked the train ticket through baolau.vn, and although the site seemed legitimate I just had an uneasy feeling about it. Was the site a rip-off? Would my ticket be there? Yes, I had a "voucher" from the site that I was to take to the train station to collect my ticket, but would it all work? Would my ticket be there?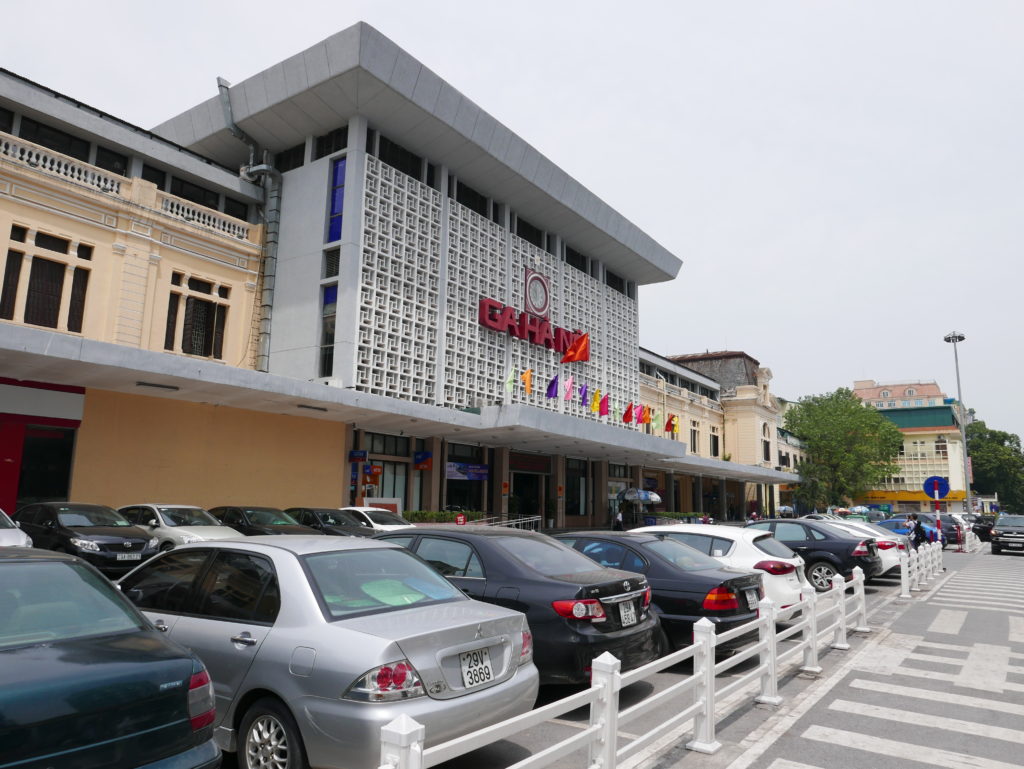 I walked in…  I found Tourist Information.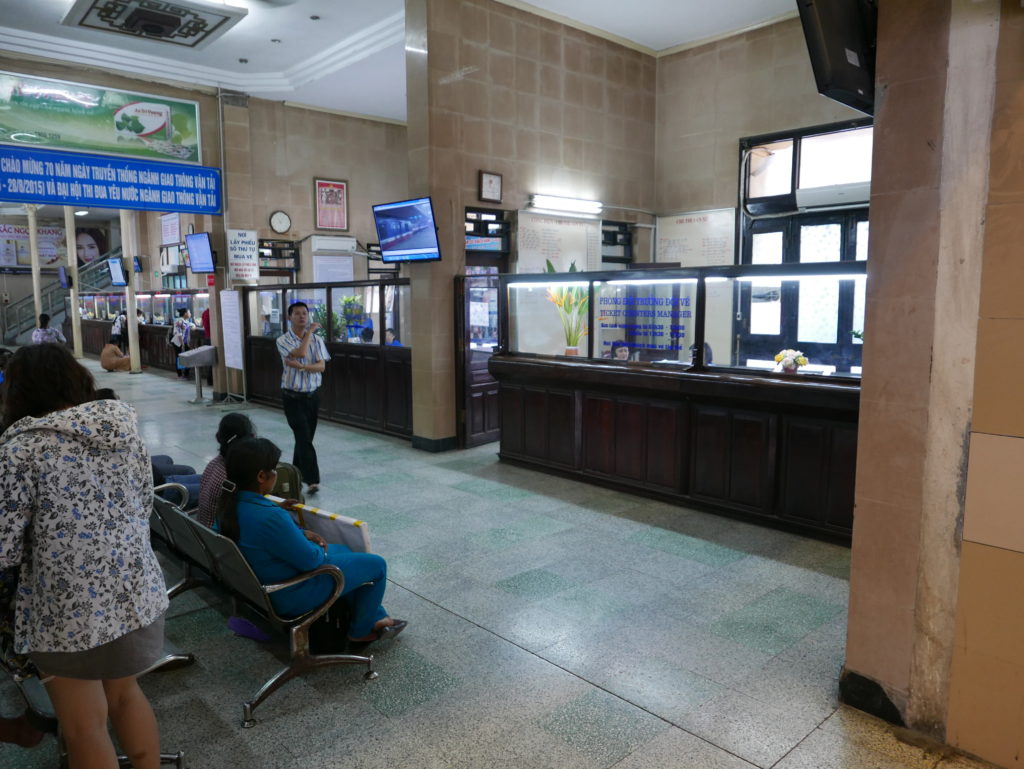 I asked about the ticket. I produced my "voucher", a woman rummaged around in a tin and presented me with my ticket.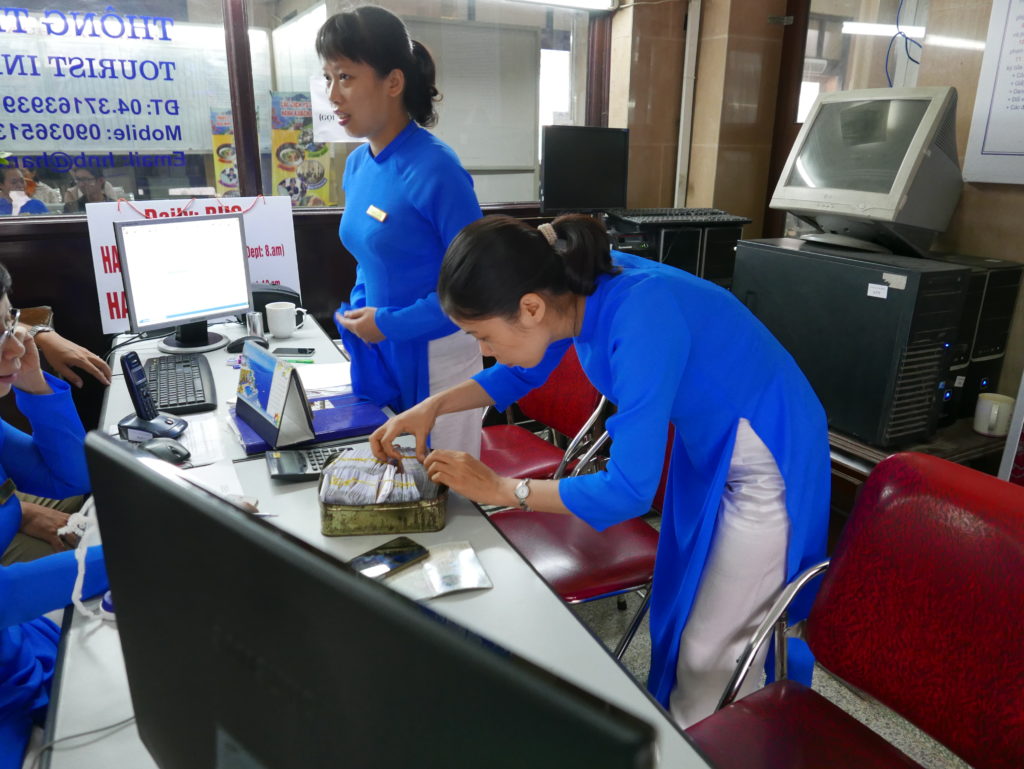 It couldn't have been easier. I've had more problems buying and picking up train tickets in Switzerland, and in the UK.
On the way back to my hotel I came across what I assume was the local train track from the station. A little bit worrying. Hopefully, the track is not like that all the way to Ho Chi Minh City…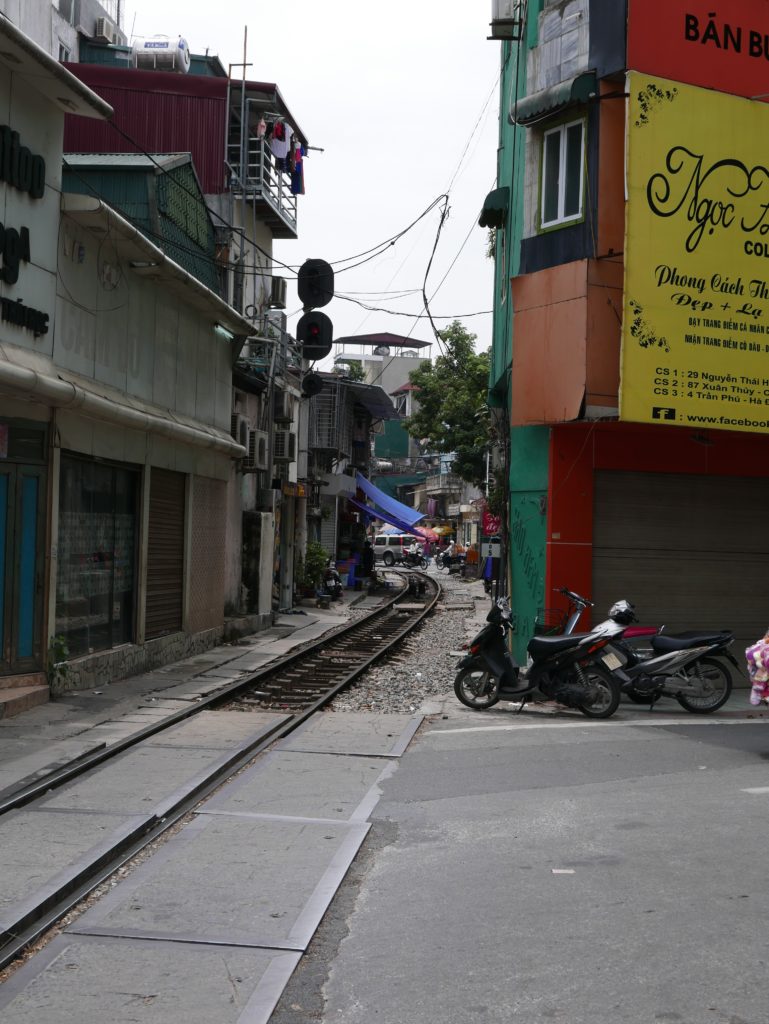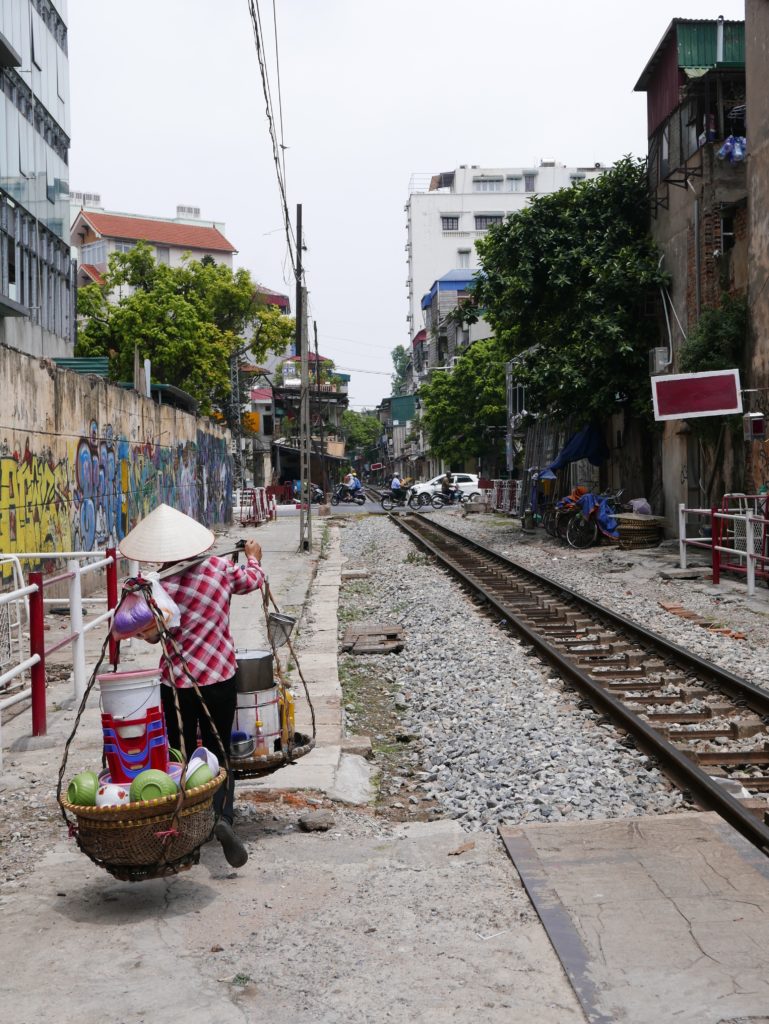 Getting my train ticket for the reunification express from  Hanoi to Ho Chi Minh City (Saigon), couldn't have been easier. What really help the process was the wonderful information at The man in seat 61, and even using baolau.vn was easy. The voucher system worked great, and I had no issues picking up my ticket at a noisy train station.
You can read all about my trip on the Reunification Express at: Reunification Express – Hanoi to Ho Chi Minh City (Saigon), Vietnam
Foursquare: Hanoi Train Station
If you have enjoyed this article then please feel free to share it using the buttons below.