Just spent a good part of the day wandering around Hanoi, Vietnam. Fantastic place. I'm having a great time. So many things to see and photograph. However, I would describe the weather as "Hotter than Hades" (Hades is the underworld; the land of the spirits of the dead – another name for hell). And for me to say that it must be hot as I've spent the last two years living in Southeast Asia and so I like to think I'm used to the heat and the humidity, but Hanoi seems to be in a league of its own. In addition, the high level of air pollution, combined with the heat and humidity, makes it rather difficult to spend too much time wandering around on the streets.
Finally, the heat all got too much for me and I stopped for an iced coffee at Highlands Coffee, which, as far as I can make out, is a local Starbuck type chain.  Highlands Coffee has good aircon, and  also serve one of the strongest iced coffees ice ever had, hence I went into quite a few…
I can see it is going to be a day of hopping from coffee shop to coffee shop in an attempt to stay cool.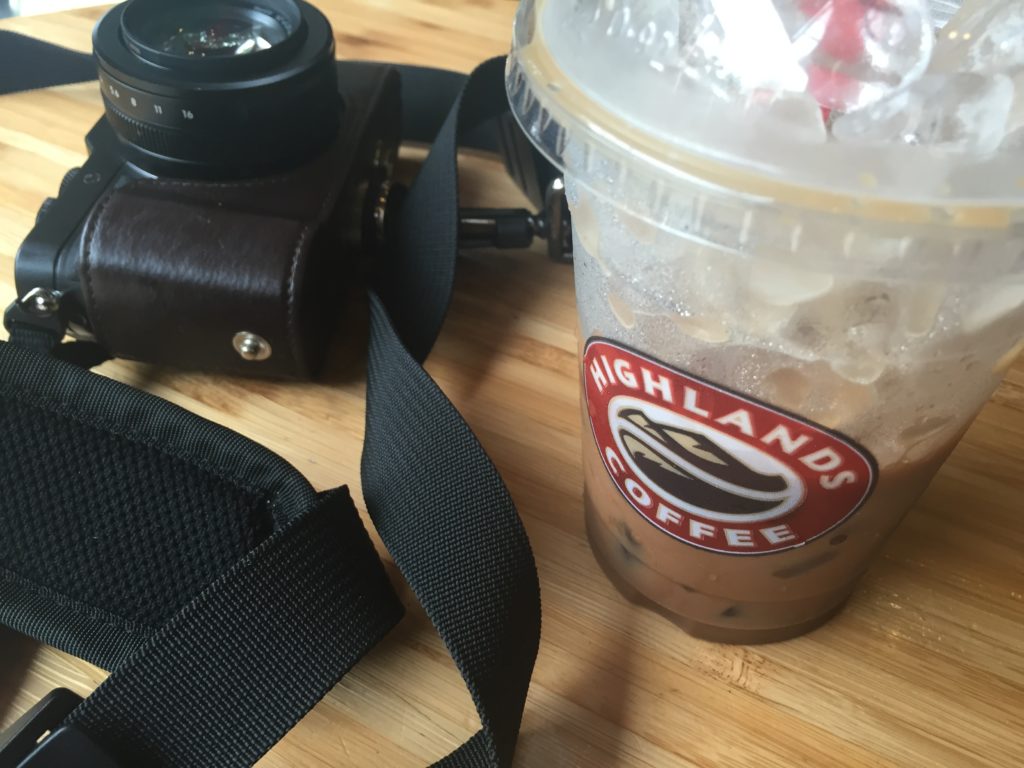 Their ice-blended lime is very refreshing (although a little over sweet for me…)…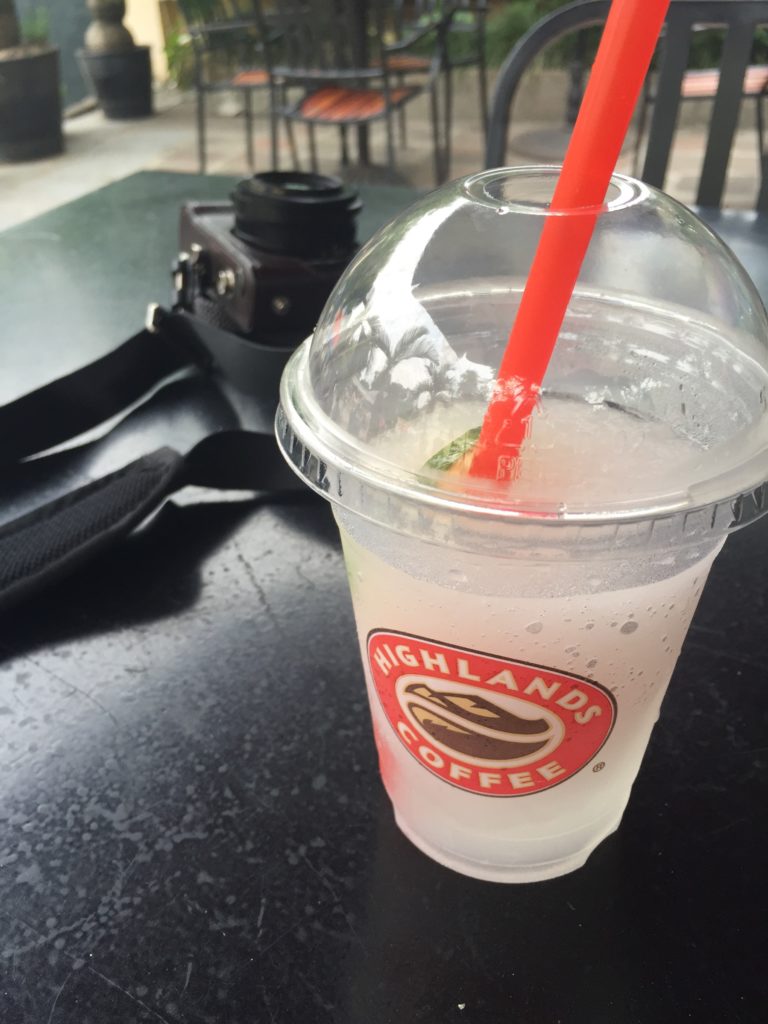 Foursquare: Highlands Coffee
If you have enjoyed this article then please feel free to share it using the buttons below.