An early 5:30 am start to the day, so early in fact that as I was leaving the hotel I almost stepped on the hotel manager who was asleep on the floor of the darkened lobby.
Why up so early? Well, I had heard that Hồ Hoàn Kiếm (Hoan Kiem Lake), Đinh Tiên Hoàng (Lê Thái Tổ), Hoàn Kiếm, Thành Phố Hà Nội was worth checking out as it was the place to go to see the locals 'working-out' in the morning. And I was not disappointed. The place was heaving…
There were lots of people out at 6 am exercising either on their own or in groups. And there were a range of exercises on display. Some people jogged, some were lifting waits, some danced, and some just stretched and flexed. Some just sat around, and others were praying. People were rubbing muscles and joints. There were slow movements, and fast. There were even games of badminton on the go. Everyone seemed to have their own little routine and way of starting the day, and they wanted to share it.
It was unbelievably hot, even for 6 am. And with the loud music being pumped out in as people worked out it made for an odd start to the day.
The first group I came across were doing an aerobic dance workout. They had loud music and a leader, and yet everyone seemed to be doing their own thing…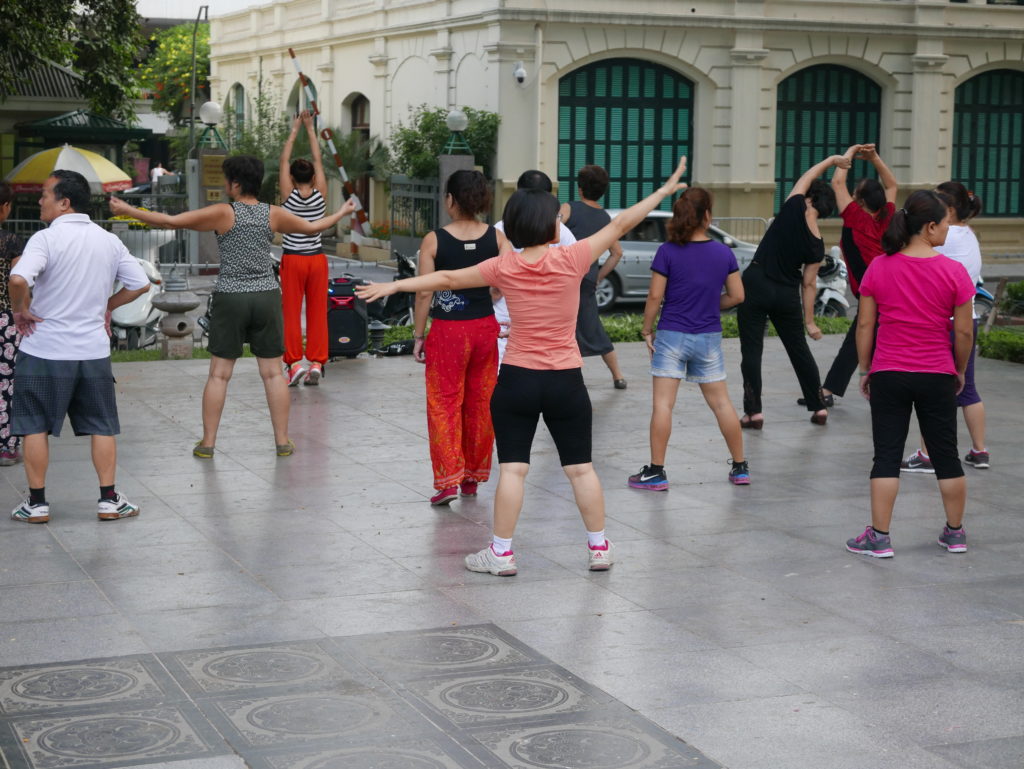 Around Hoan Kiem Lake (Hồ Hoàn Kiếm) people seemed to be evenly spaced out (I wonder if they have the same spot every day?) as they stretched and flexed to greet the start of a new day.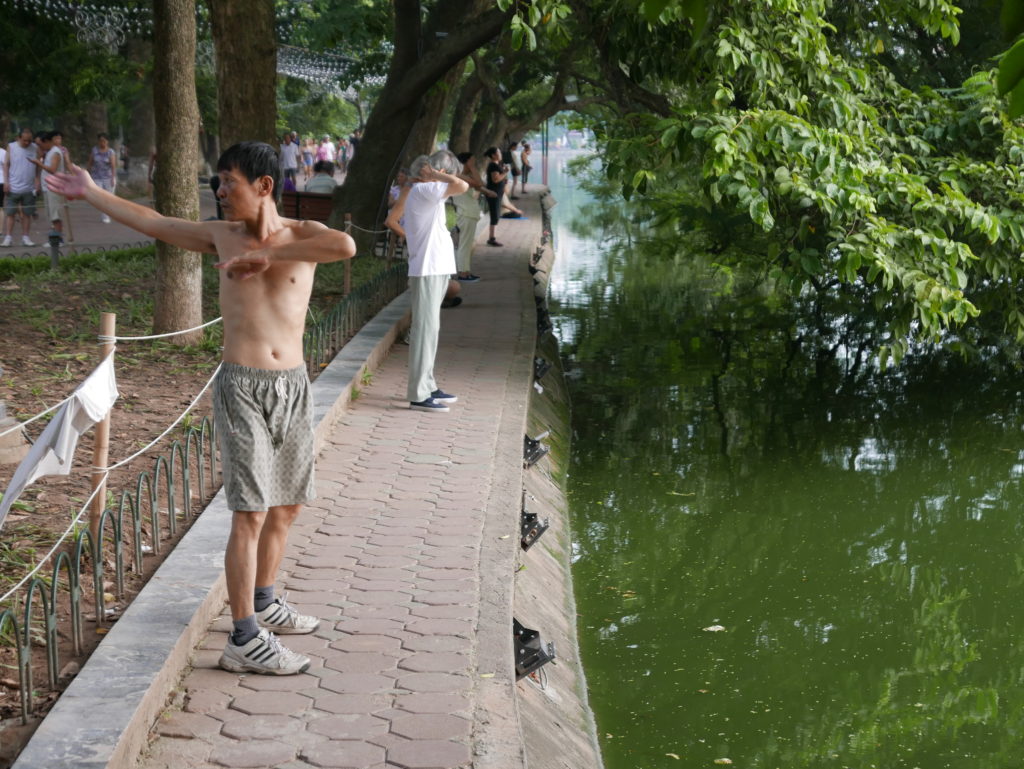 I could see why people were drawn to the lake as it was calm and relaxing.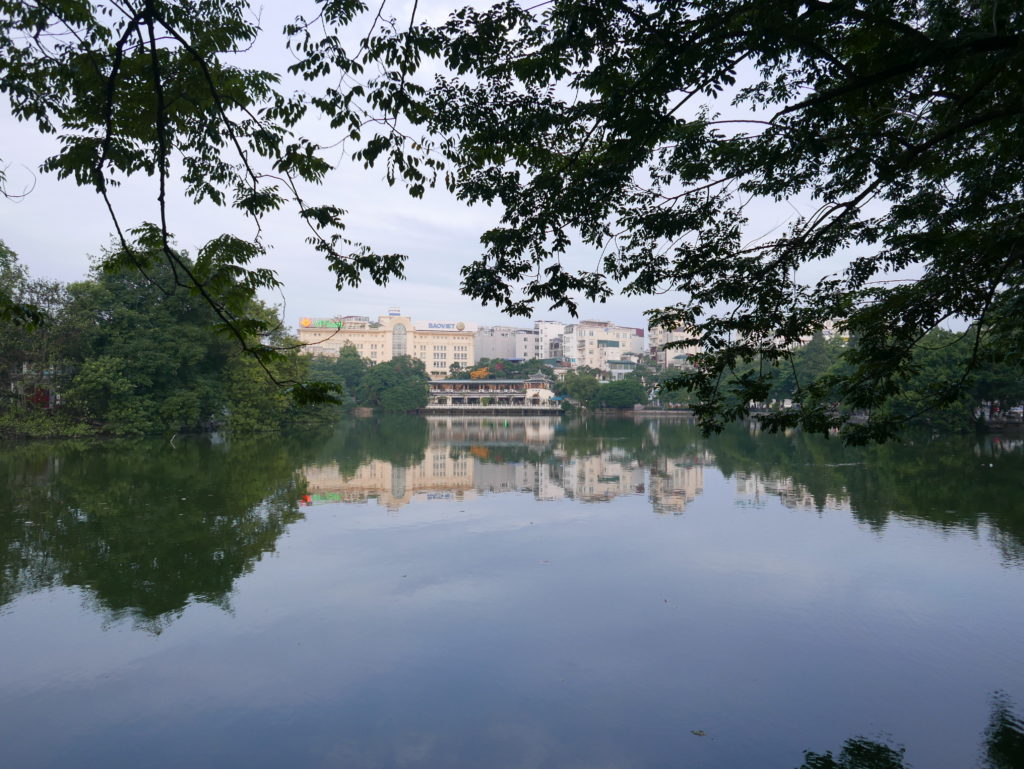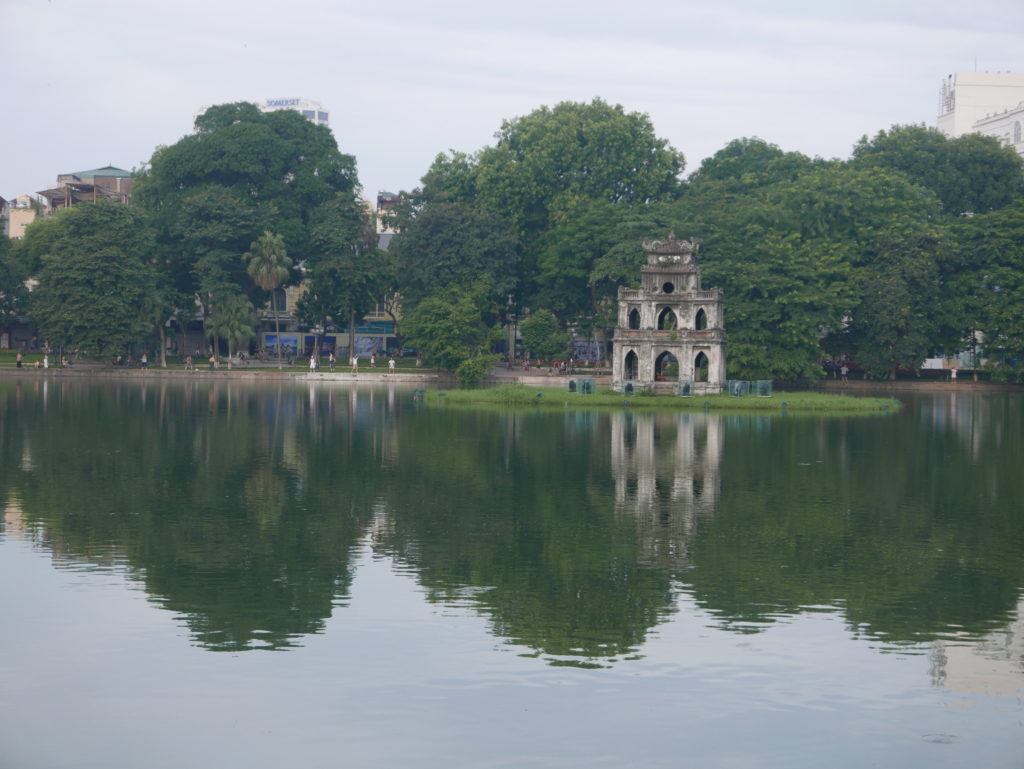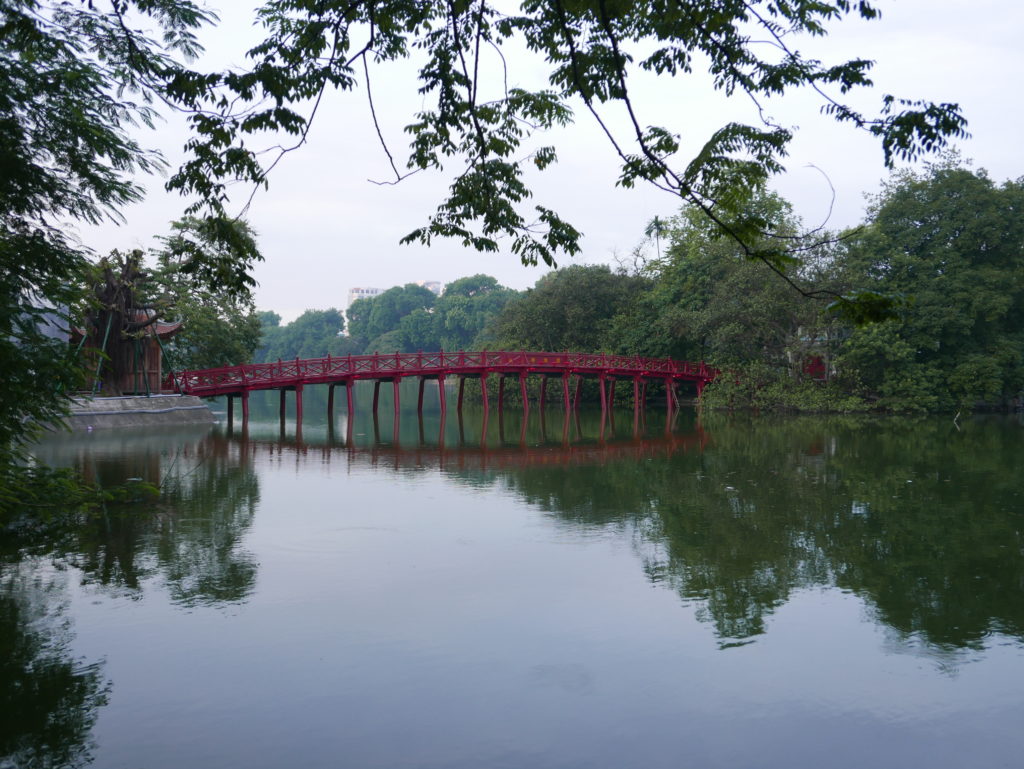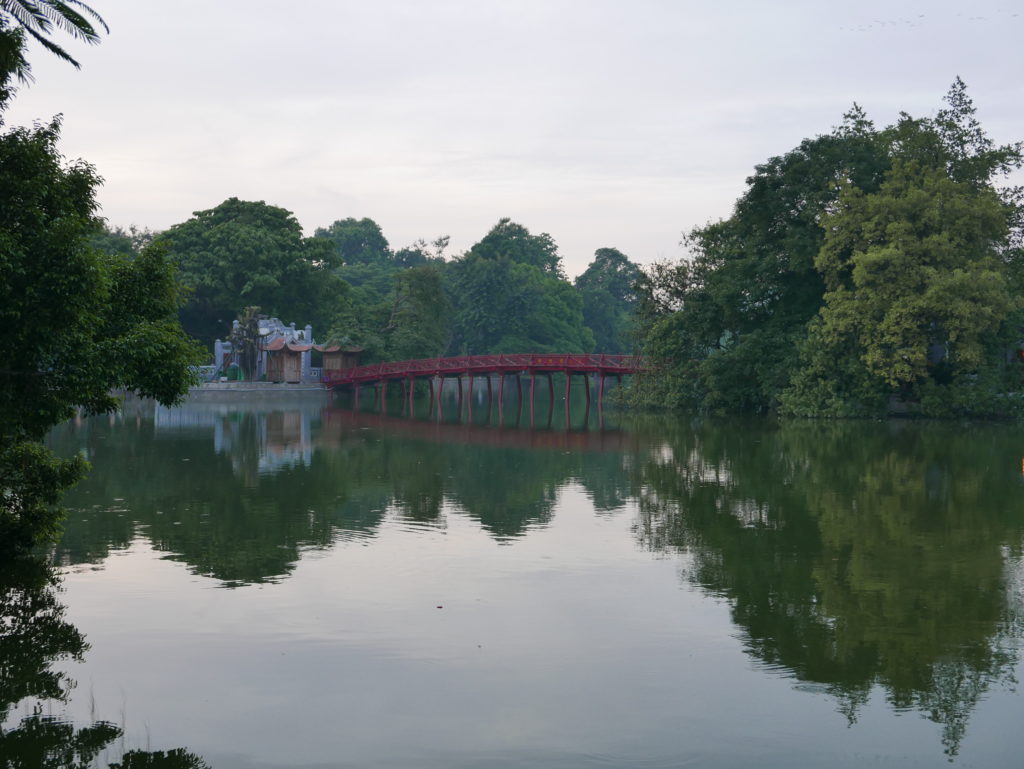 There were nice flowers…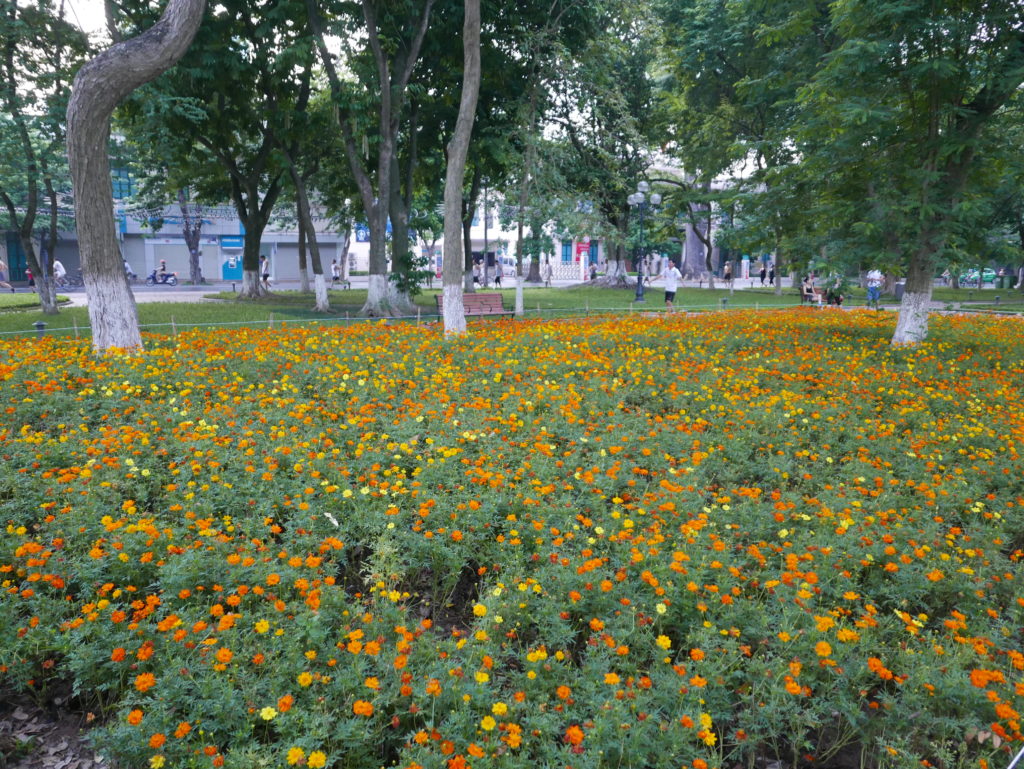 But, everywhere I looked there were people flexing, dancing and exercising.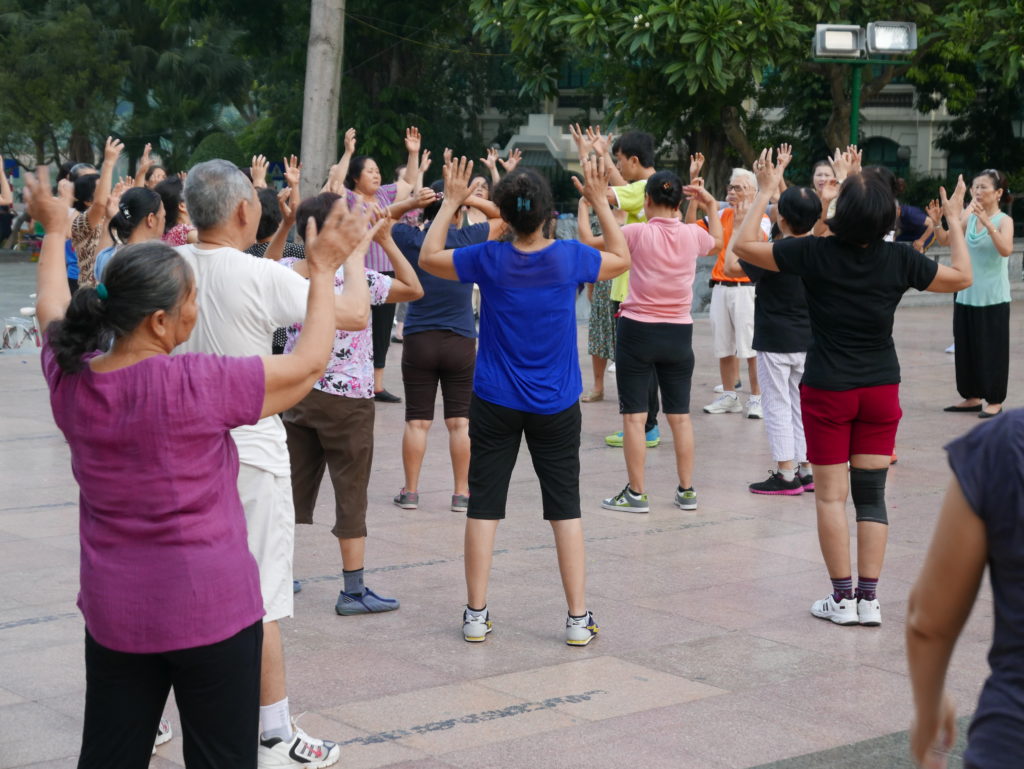 This was possibly my favourite group – a group of seniors out exercising in their pyjamas – and why not?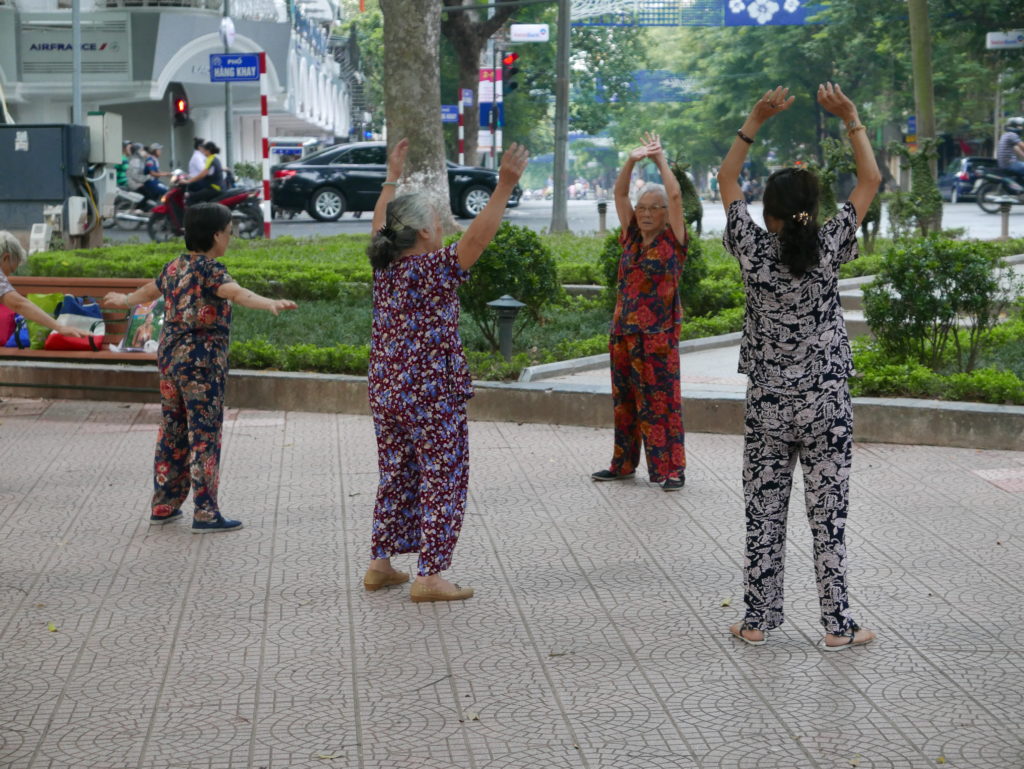 Mind you, some of the exercising seemed more conventional than others…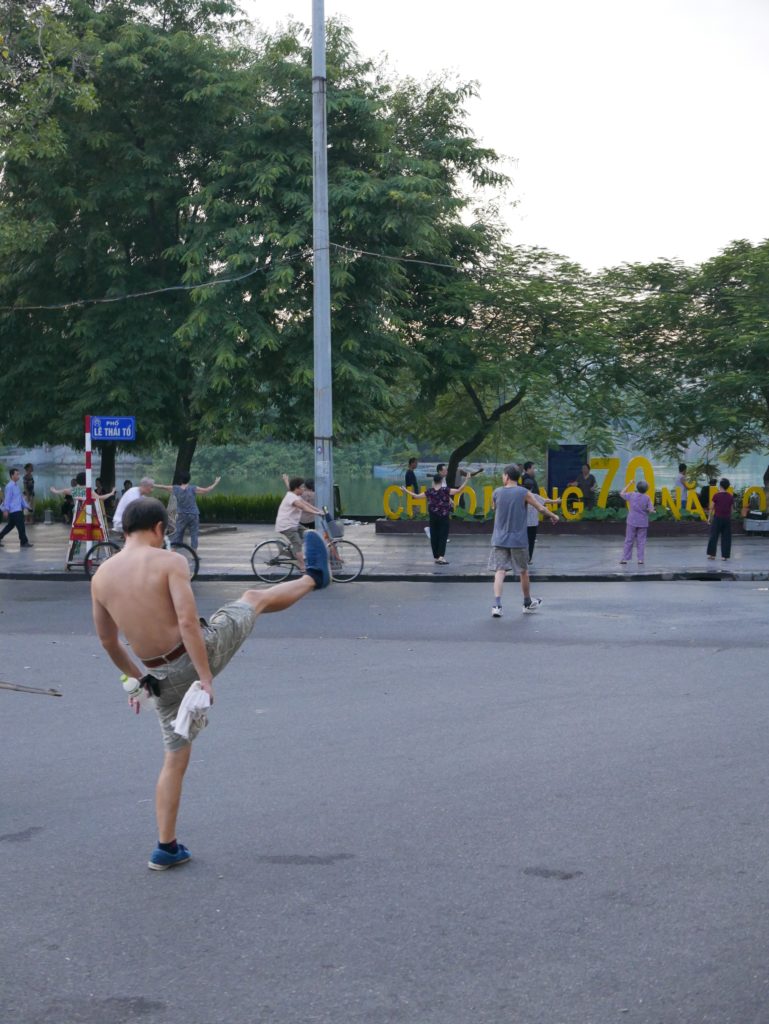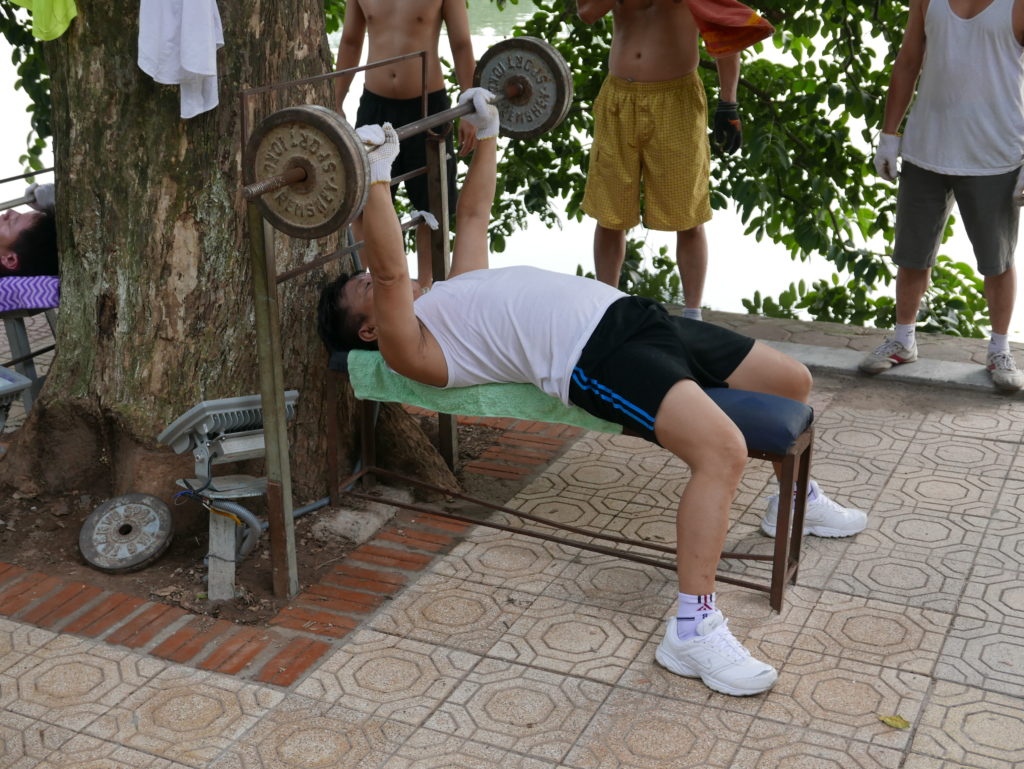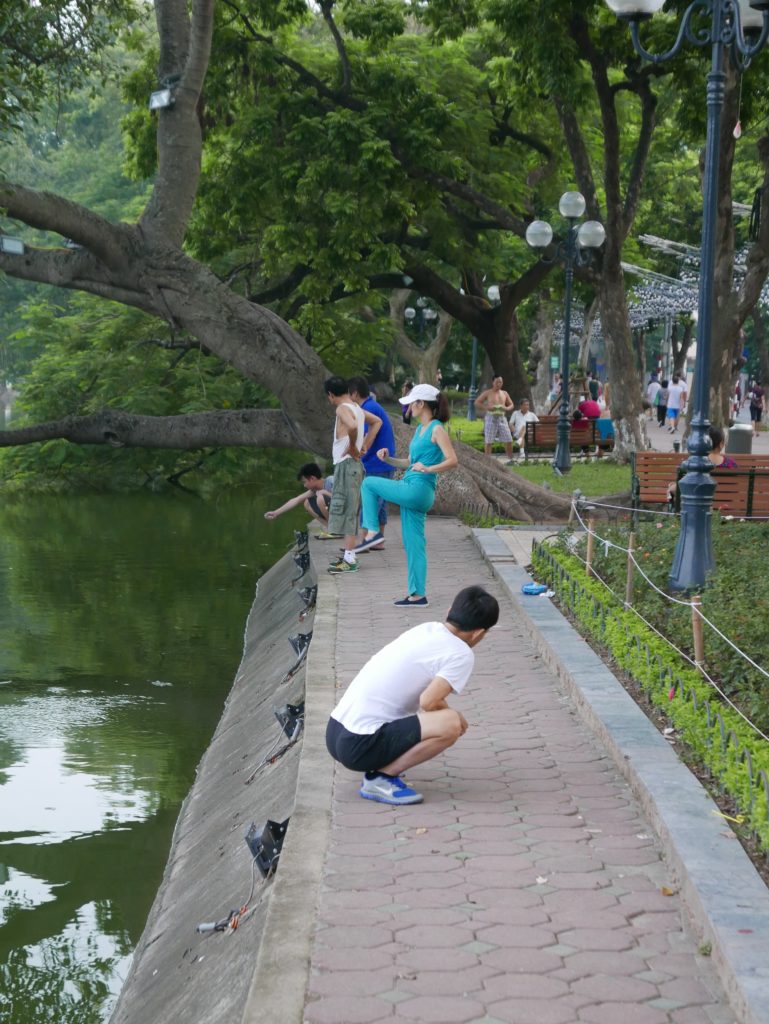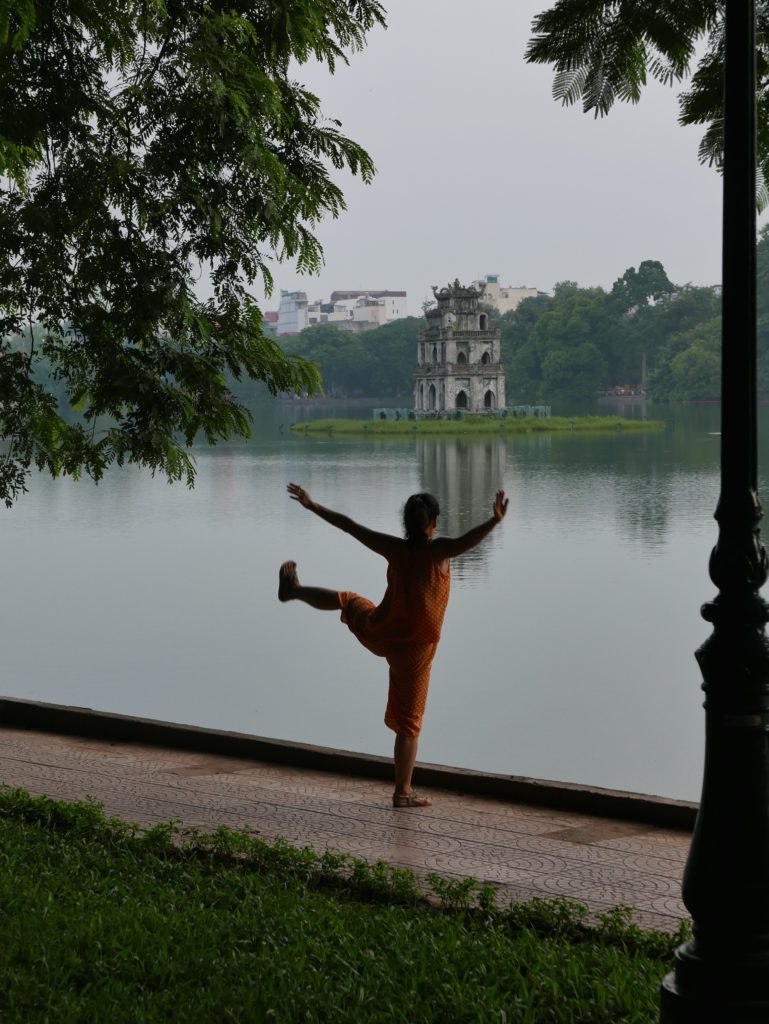 Wandering around Hoan Kiem Lake (Hồ Hoàn Kiếm) first thing in the morning was a great way to start my first full day in Vietnam. I found the lake to be calm and relaxing and it was great watching the locals do their early morning exercises and routines.
Foursquare: Hoan Kiem Lake
If you have enjoyed this article then please feel free to share it using the buttons below.