One thing I love doing in any city is wandering around and just looking and taking photographs. It's amazing what you can see and find if you just take the time.
This post, and the next, are a collection of photographs that I took on the streets of Hanoi over two or three days. The photographs are not of anything in particular, there just of things I observed and things that caught my eye.
The end of the night market – taking your unsold goods home.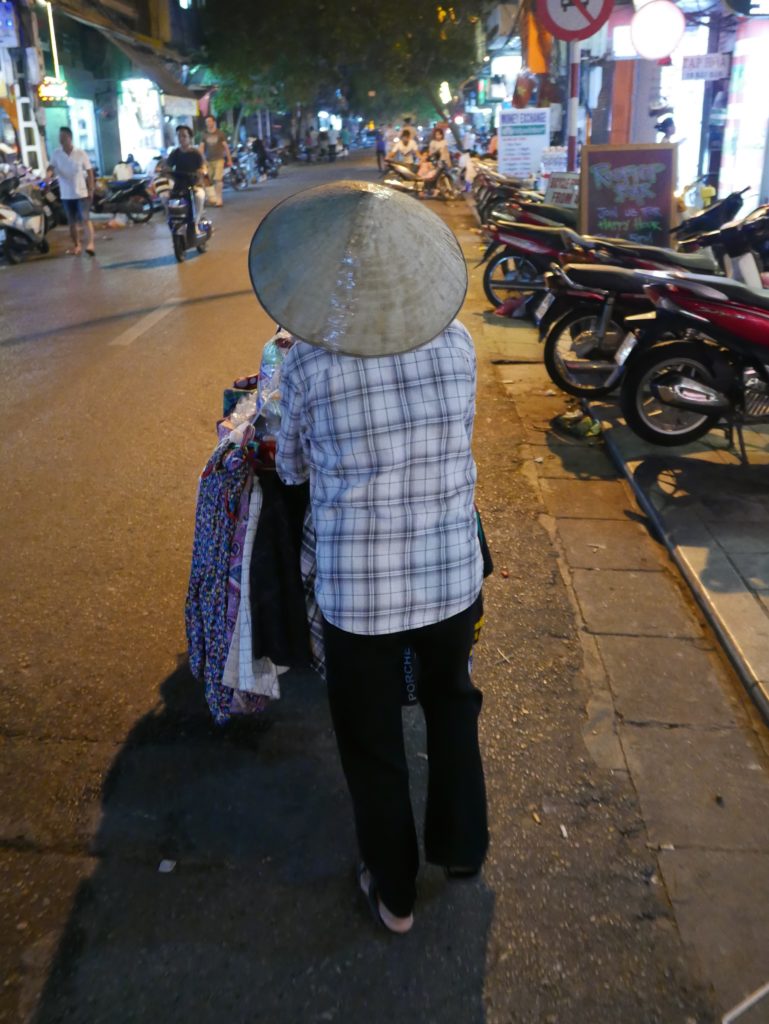 An alleyway leading to a store. I like this shot because the alleyway seems to go on forever, and there is a welcoming light at the end.
One place I really like to take photographs on the street is that food stalls, and restaurants. At these places people are either focusing on the work to hand or on the food they're eating, hence, as the photographer I often don't get spotted.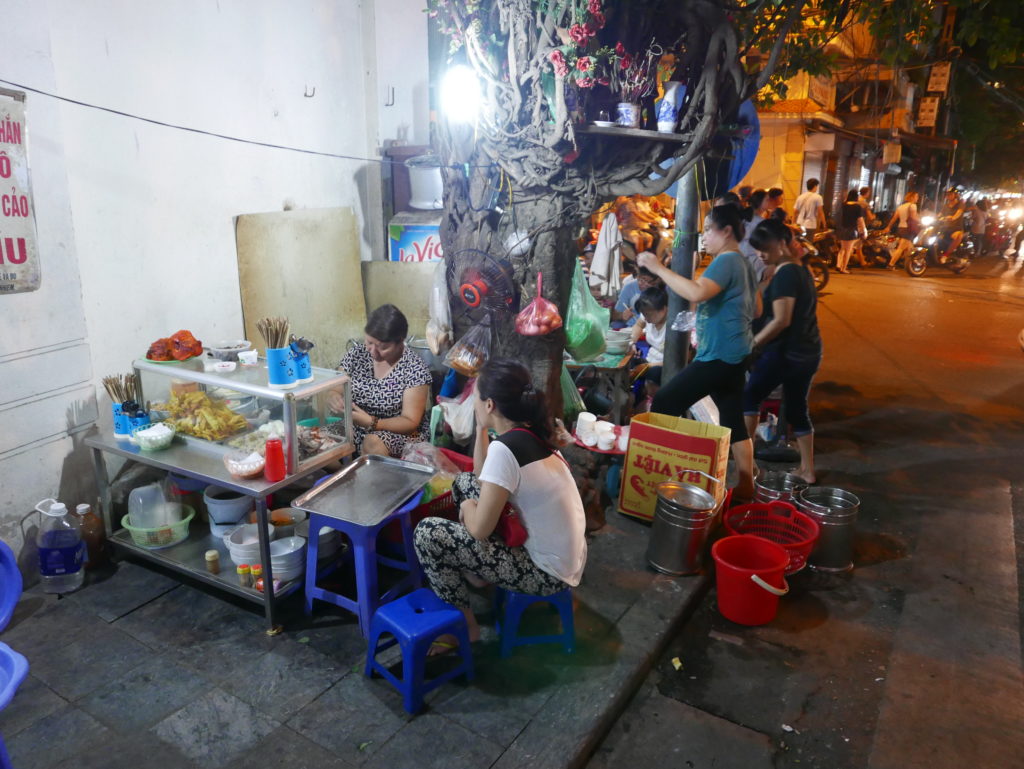 Another alleyway in Hanoi…
I personally found Hanoi to be very clean, and free from general rubbish on the streets. I discovered that this cleanliness was due to an army of street cleaners that prowled the streets with their carts collecting the waste.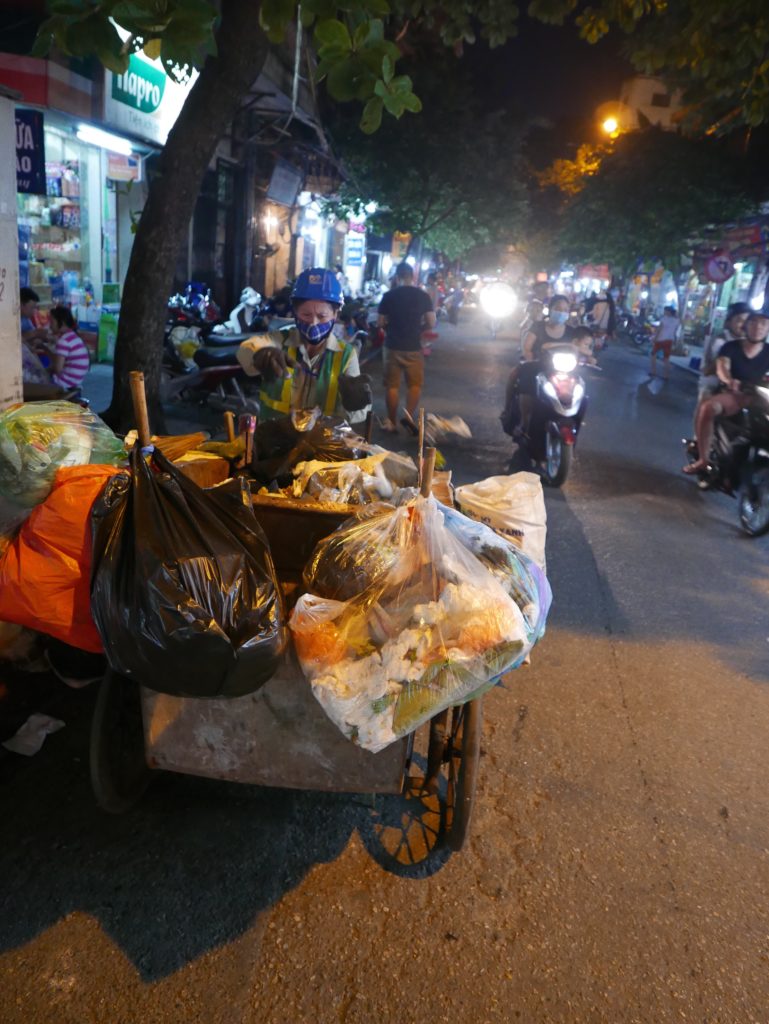 What a difference a few hours makes. The image directly below I took on my first evening in Hanoi as I walked around looking for a place to eat. I was blown away by the number of motorbikes and the busy street scene.
However, eight hours later I returned to the same spot (see Coffee at Thủy Tạ, 1-6 Lê Thái Tổ, Hoàn Kiếm, Thành Phố Hà Nội, Hanoi, Vietnam) and saw a completely different scene. The market stalls had gone, and so had the traffic.
If you have enjoyed this article then please feel free to share it using the buttons below.