For my cruise around Ha Long Bay I used Glory Cruise Boats.
Glory Cruise Boats turned out to be really good, and an interesting organisation.
From the terminal, we were taken by a small boat to our main vessel. We also used a number of other craft during our trip around Ha Long Bay, including a small tender, and a "day boat". (On day two our main boat had to return to the terminal to pick up new clients, so we transferred to the day boat. This was a little bit annoying as it meant you were away from your cabin for most the day.)
The 17 cabins on the boat was split between two levels. My cabin was on the lower deck, with a door that opened out onto the main walkway. The cabin was perfectly adequate with a very comfortable bed, and a more than adequate bathroom area.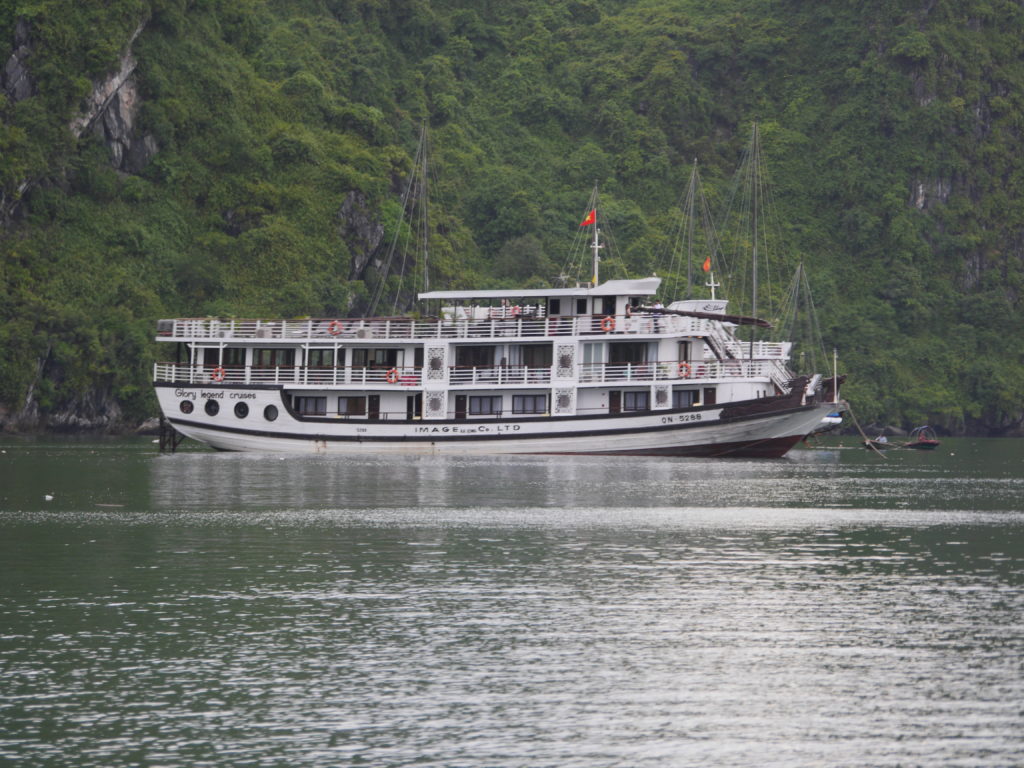 Below is a photograph of the tender boats that we used on a number of occasions for transfers to the floating fishing villages.
The main cruise boats did look spectacular. And at night, when all lit up, they looked stunning across the bay.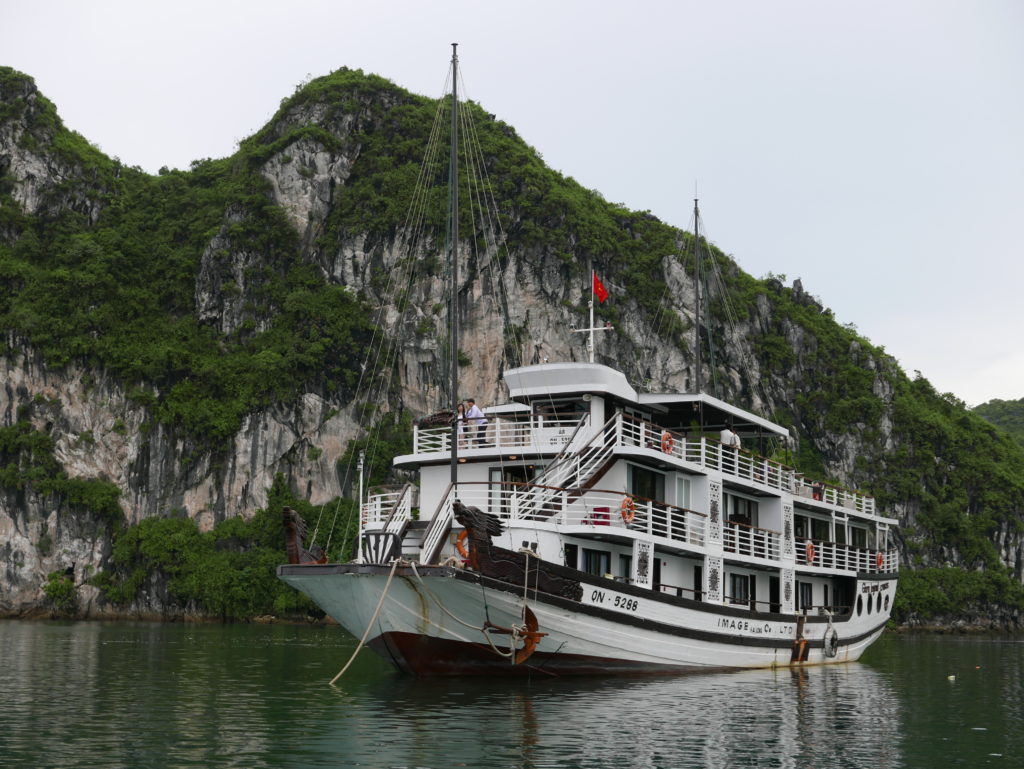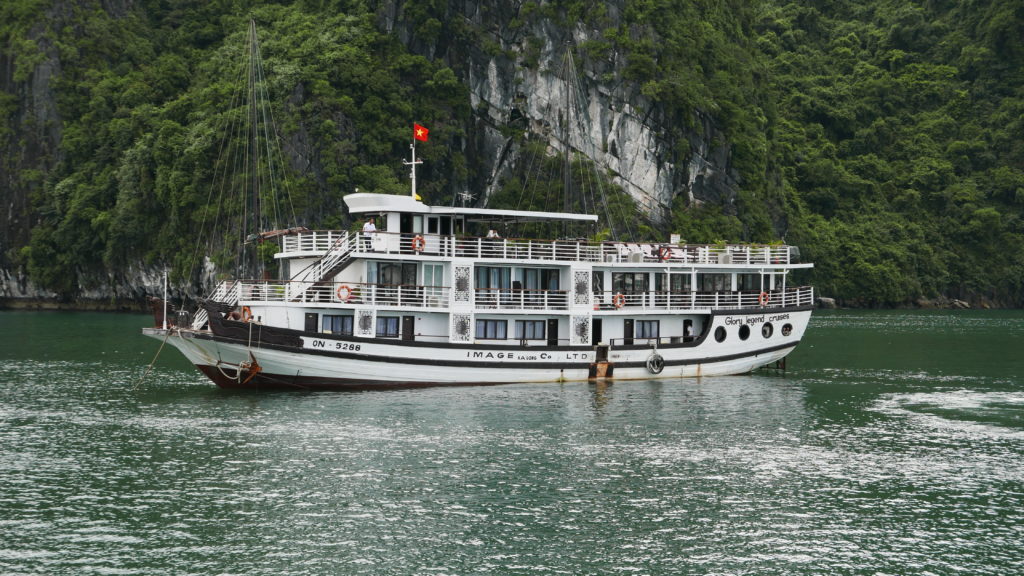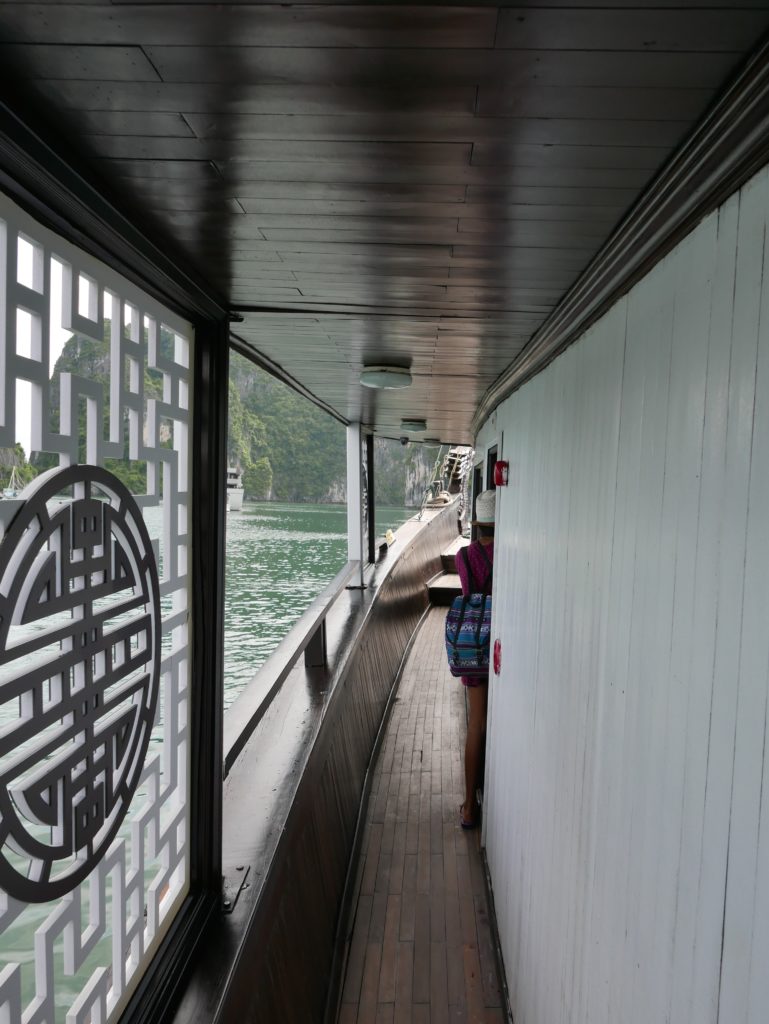 The image below is of our "day boat". We transferred to this for most of our second day in the bay, whilst the main boat returned to the terminal.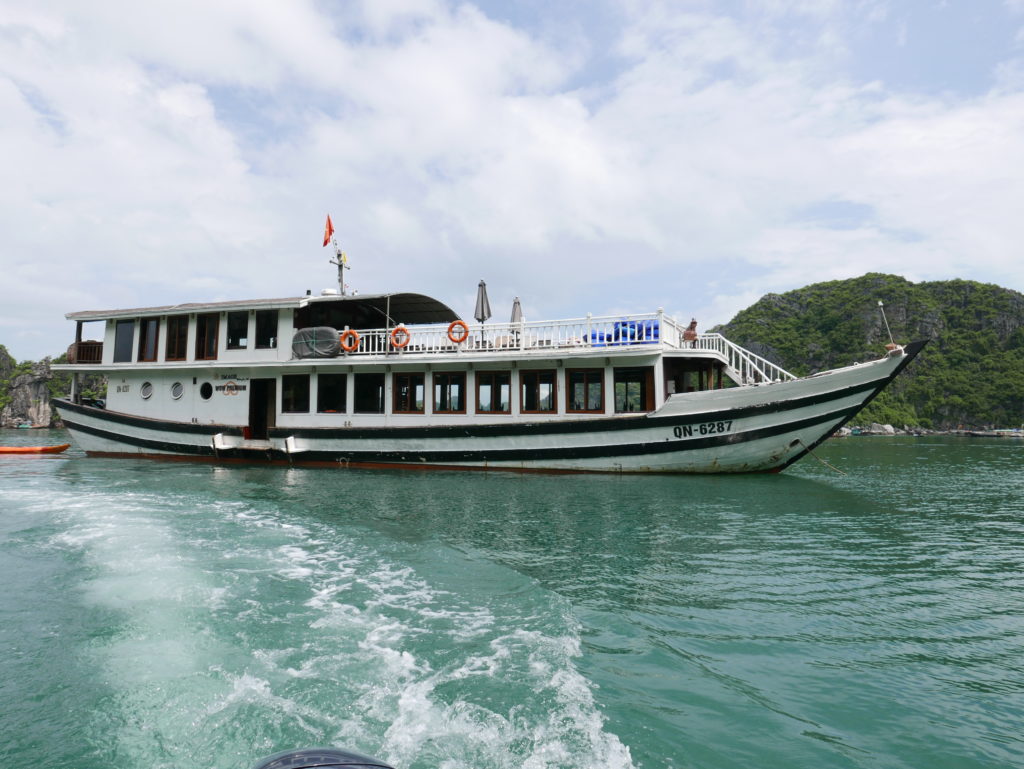 On the upper deck of the boat was a very nice outdoor lounge area. Unfortunately, my trip I didn't get to use it due to the bad weather (it rained pretty much all of the time). I was up on this deck early every morning to catch the sunrise, unfortunately I never saw it due to all the cloud.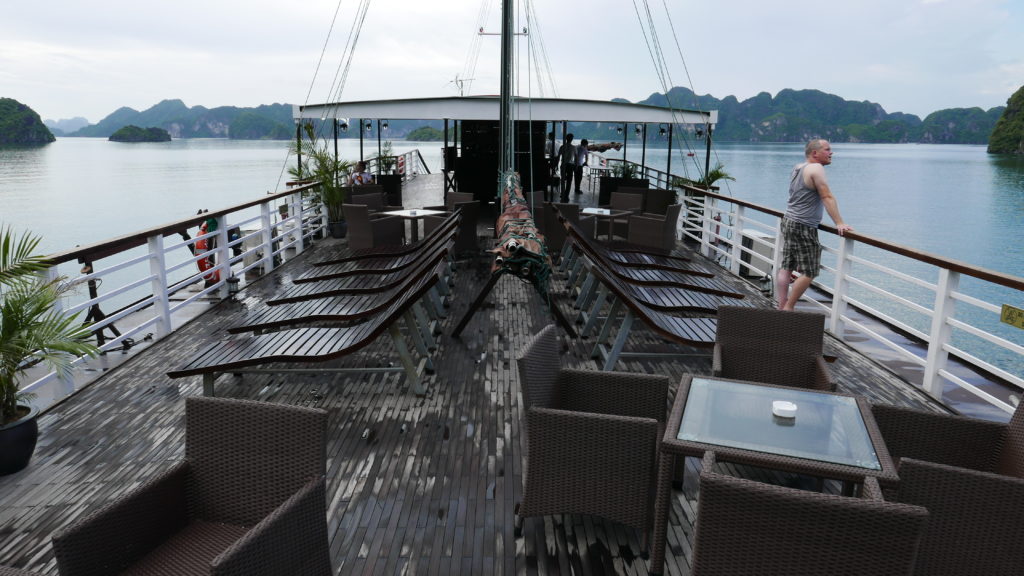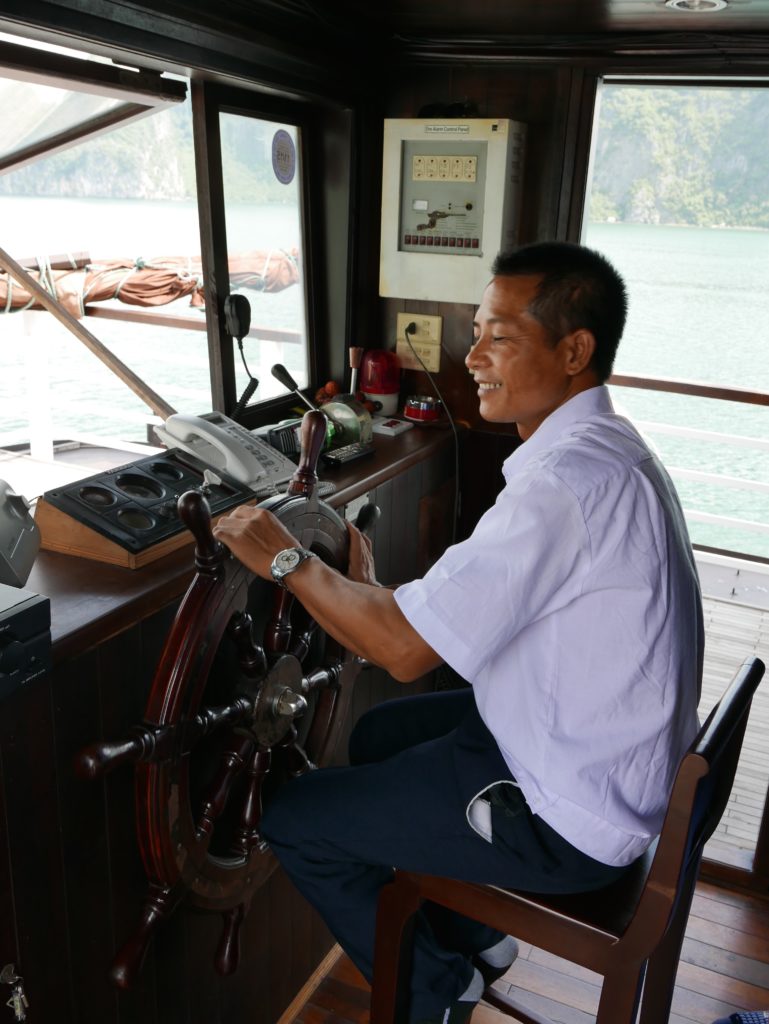 I really enjoyed my time with Glory Cruise Boats in Ha Long Bay. The boat was very comfortable, and the staff were incredibly helpful and friendly. The food was very good, and I can't for the service. Transfers to and from Hanoi, although long, worked flawlessly.
If you have enjoyed this article then please feel free to share it using the buttons below.