This was my second visit to Mongkok Flower Market 旺角花墟 in Hong Kong, and the last time I was there was September 4, 2015, and, as last time, it didn't disappoint.
This visit was just before the Chinese new year and the market was full of bushes containing small oranges and/or mandarins (a lucky gift for the Chinese new year), and orchids.
The displays, and colours, were stunning. The smell of the flowers, even on a 'cold' (it was 12°C – which is cold for Hong Kong (I found it quiet warm!)) winter's day in Hong Kong, was amazing.
There were lost of the whole-sale stores in the flower market selling bushes of mini-oranges and mandarins.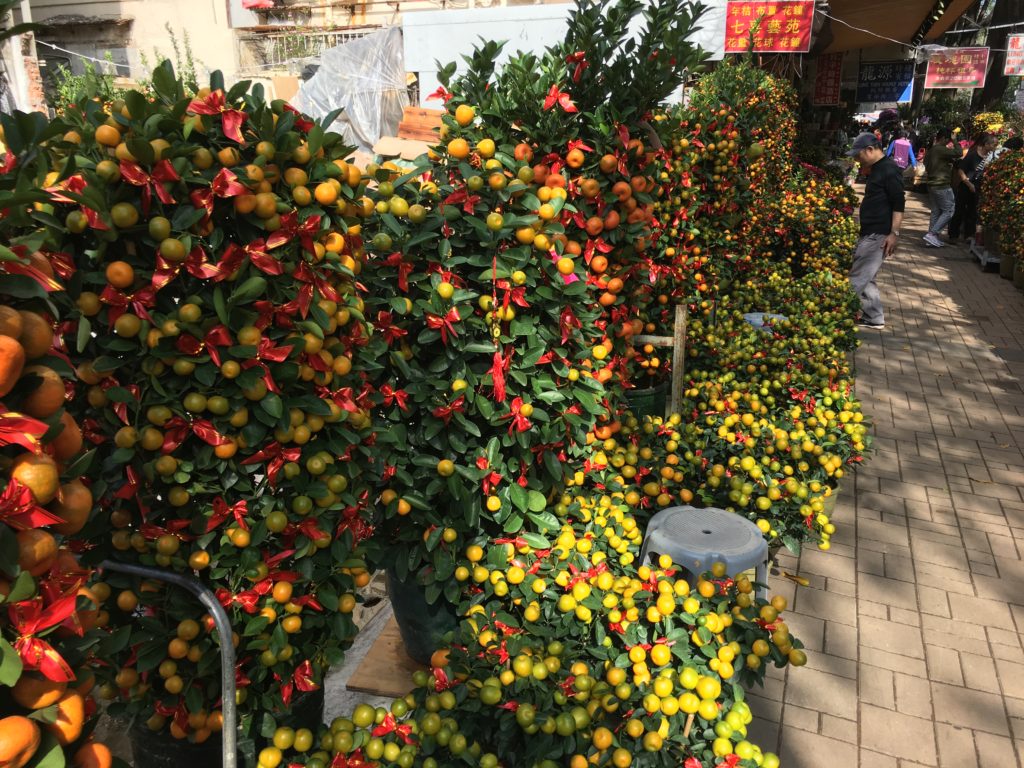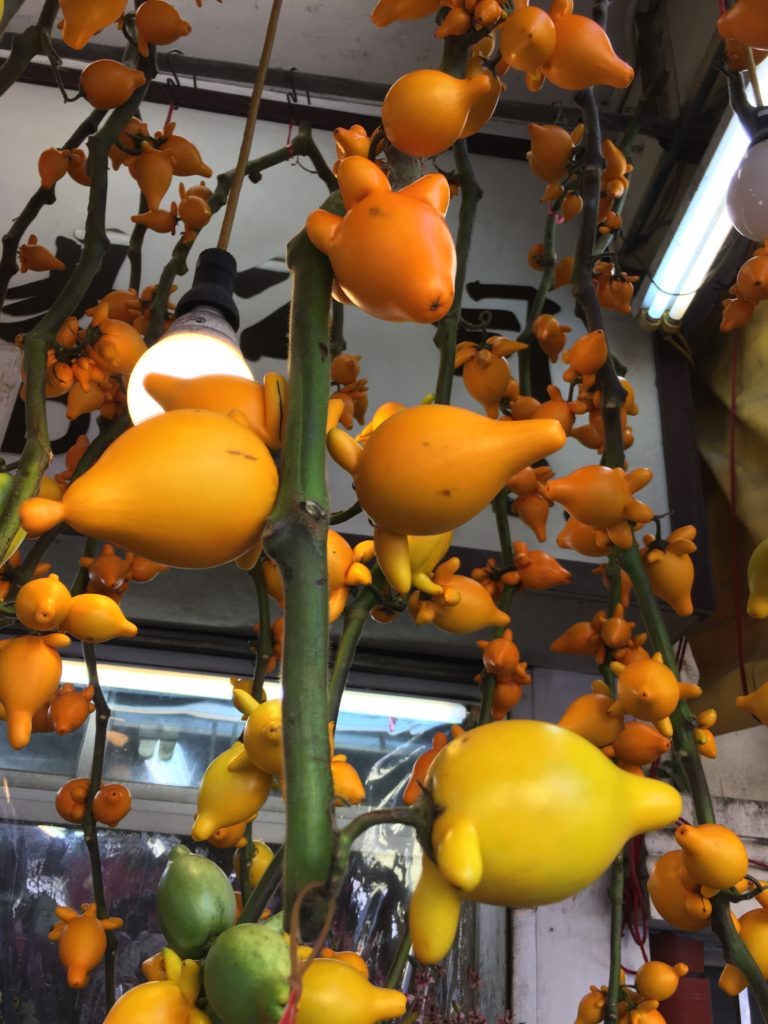 And some of the mandarins stacks were very, well, novel…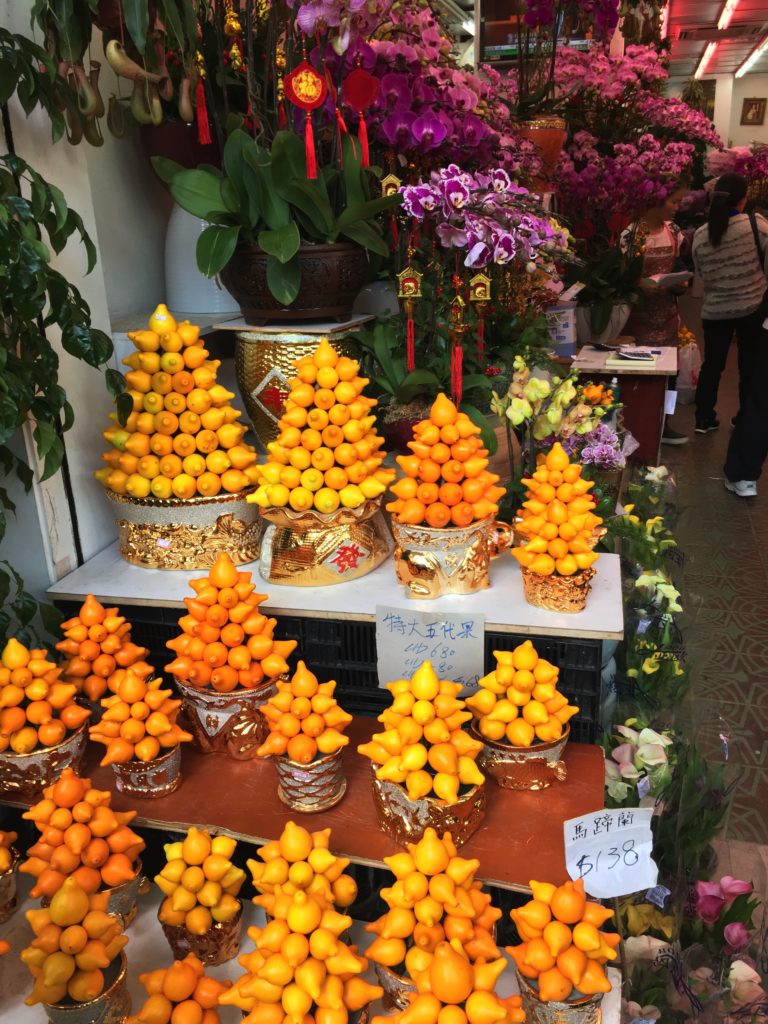 But, it was the orchids that stole the show. Stunning colours and fragrances, and so many of them.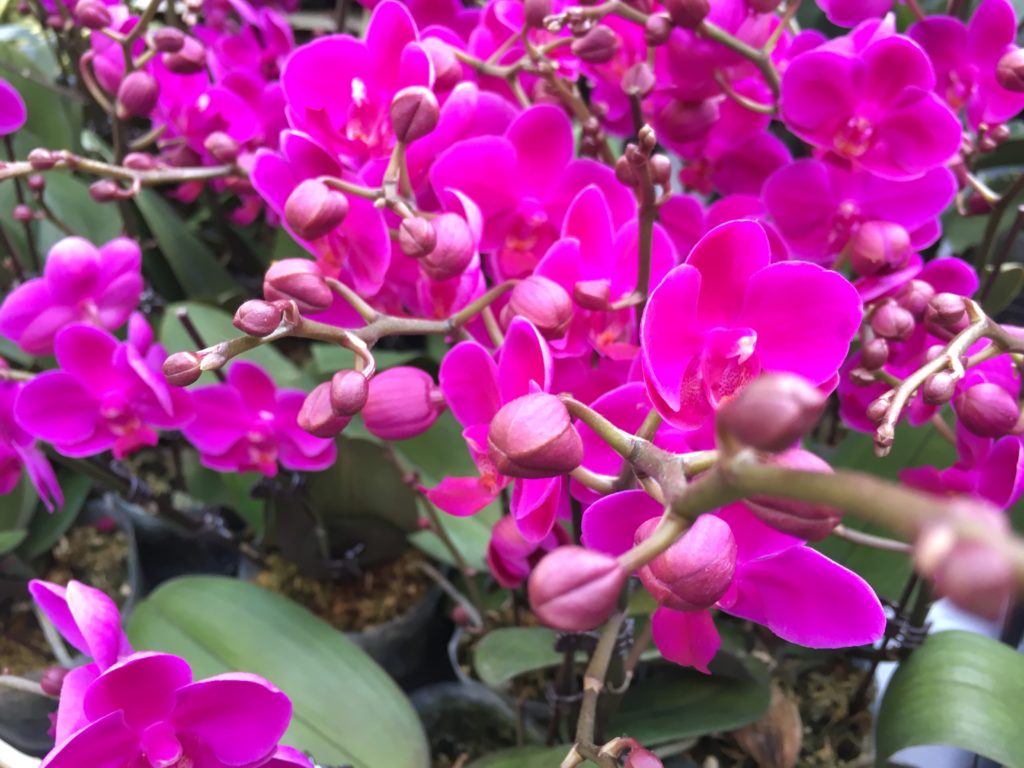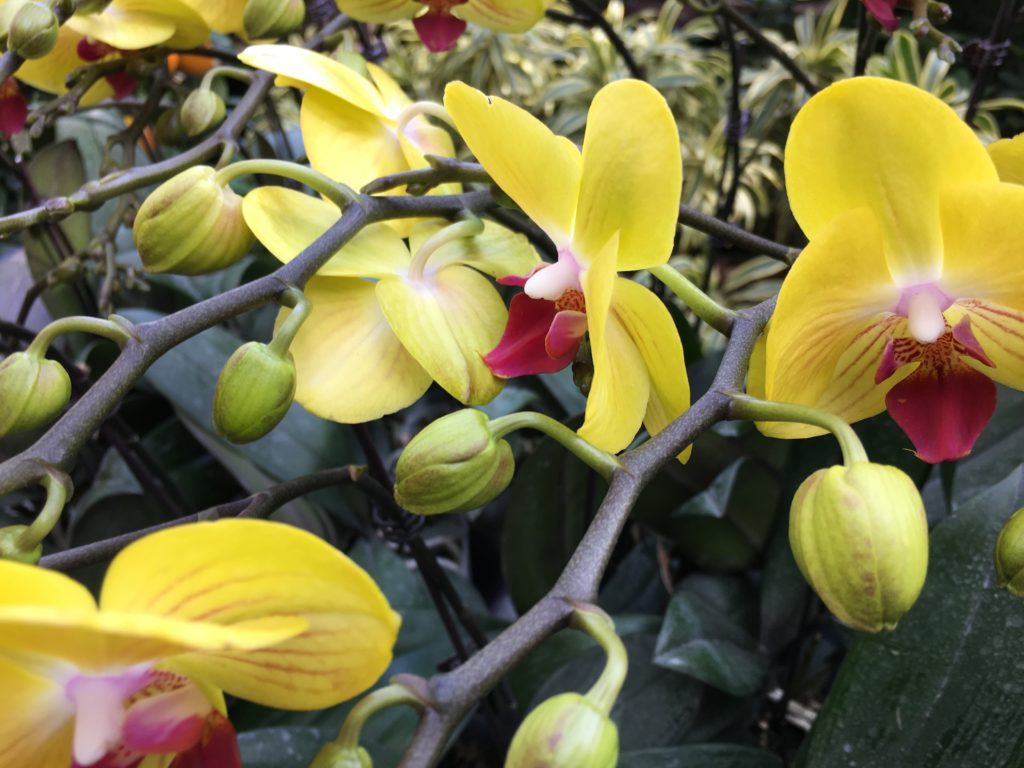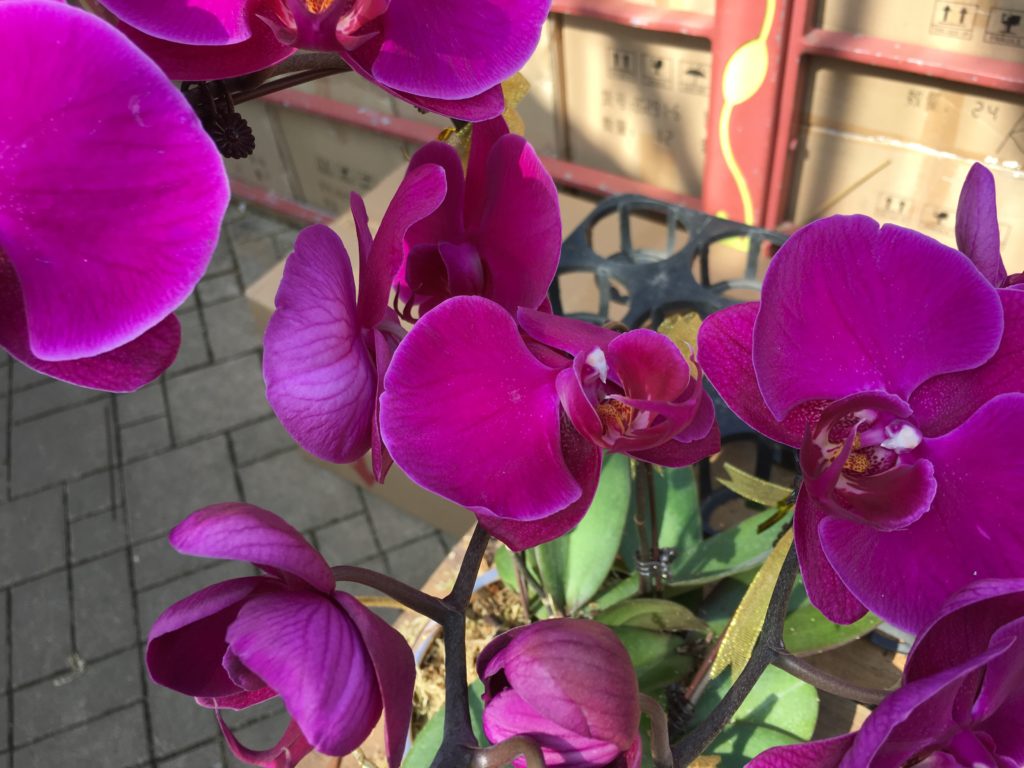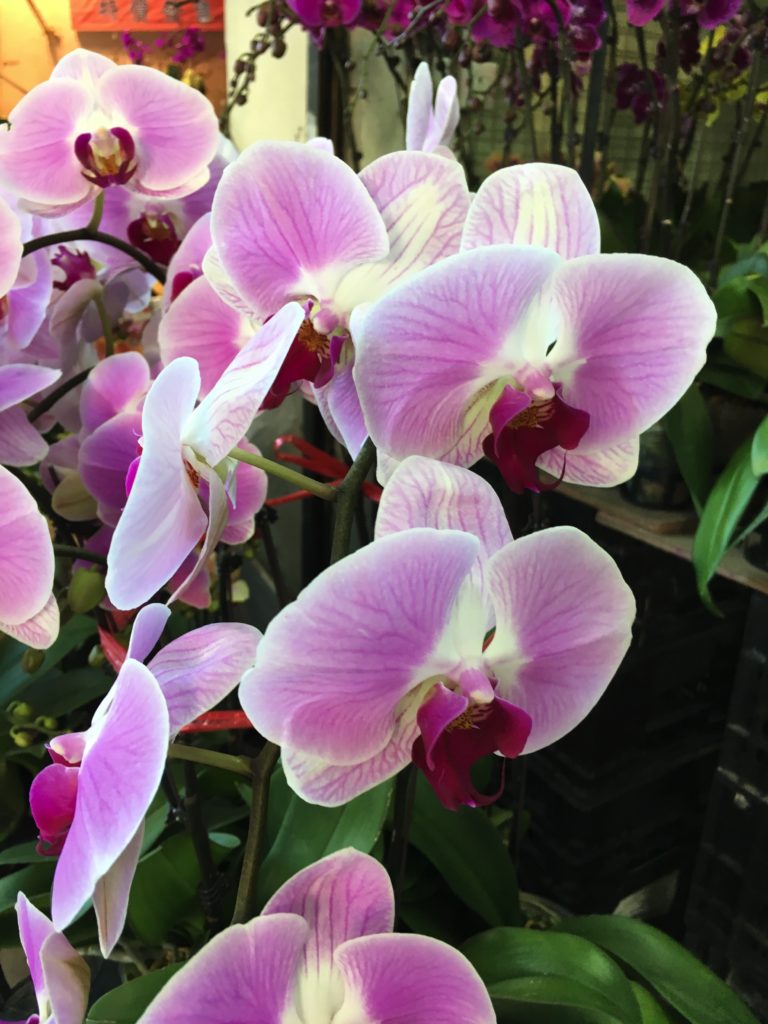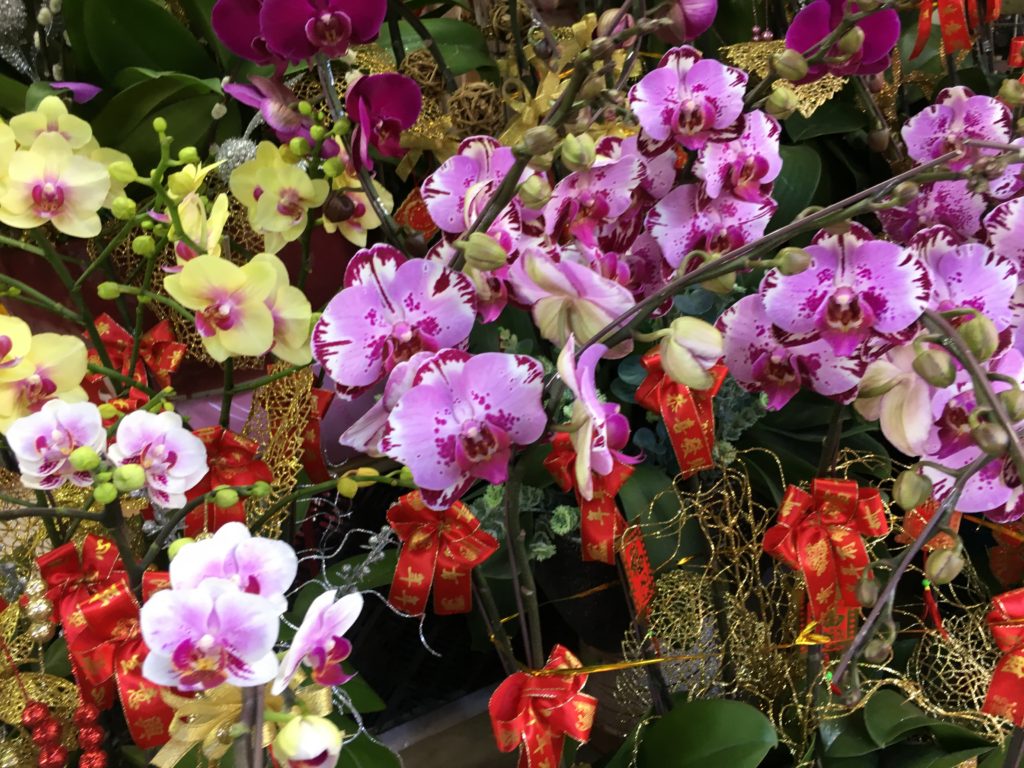 Now, the glowers below I believe are some sort of chrysanthemum and even though I have seen many different types and colours of chrysanthemum are agricultural shows in the UK, I have never seen any like these.  Staggering colours.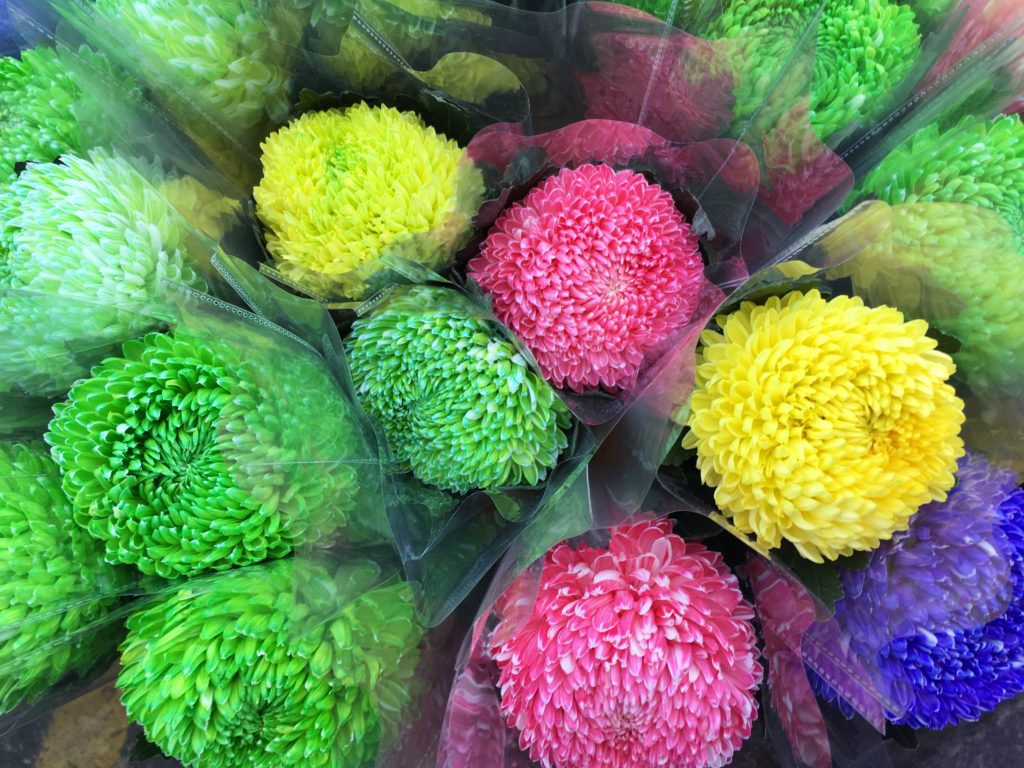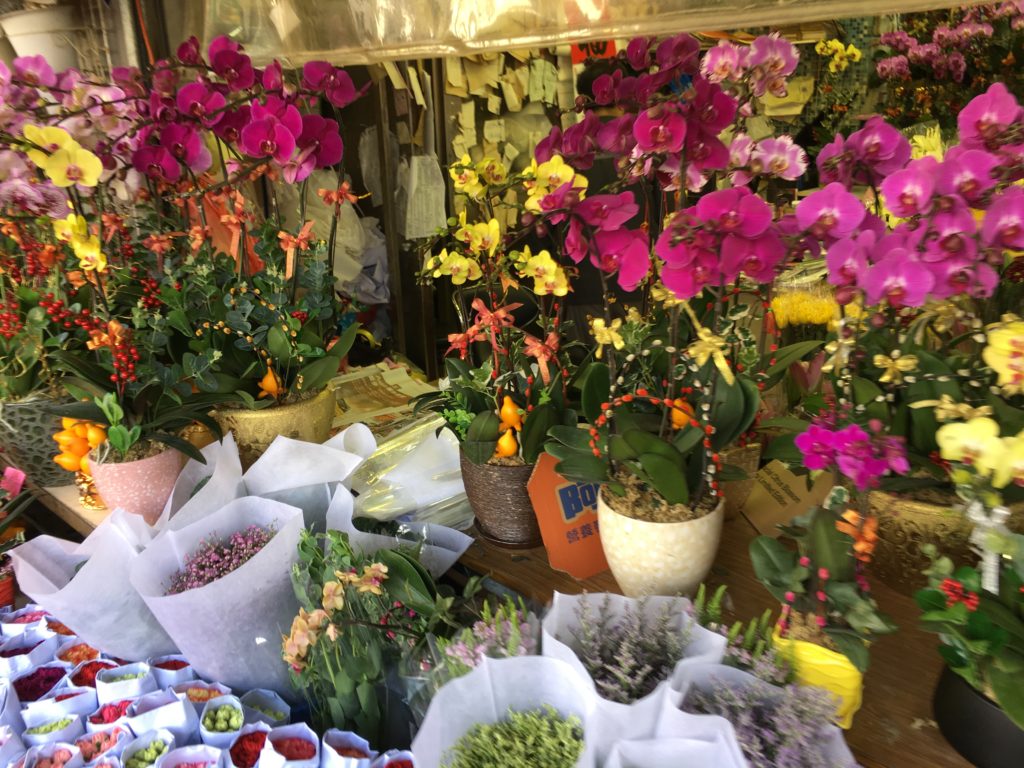 Overall it was worth visiting the Mongkok Flower Market again as the flowers on display were very different to the ones I saw in September 2015, and if you are in the area I would certainly recommend taking the time to stroll through the market to take in the wonderful sights and smells.
FourSquare: Mongkok Flower Market
If you have enjoyed this article then please feel free to share it using the buttons below.