The Nan Lin Gardens, Diamond Hill, Hong Kong is a few minutes walk from the Diamond Hill metro station (take exit C2 from the station).
The gardens are very relaxing and peaceful, despite some significant roads nearby. They are a little island of tranquility in the madness and noise of Hong Kong, and I spent a very pleasant hour wandering around.
If I have one criticism of the garden is that the gardens are a little too managed and a little too well maintained.  However, don't let that put you off, and take the opportunity to relax and explore.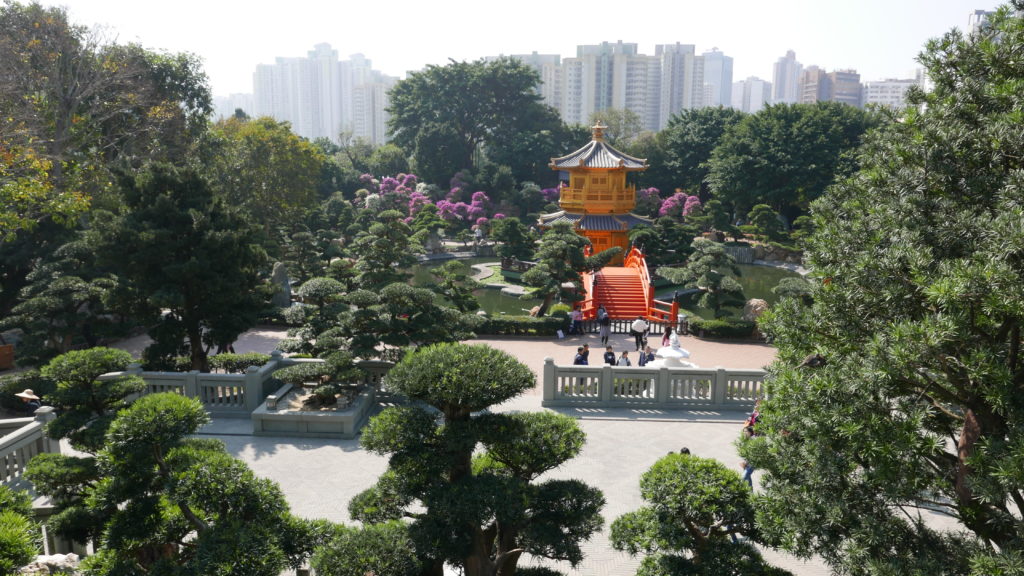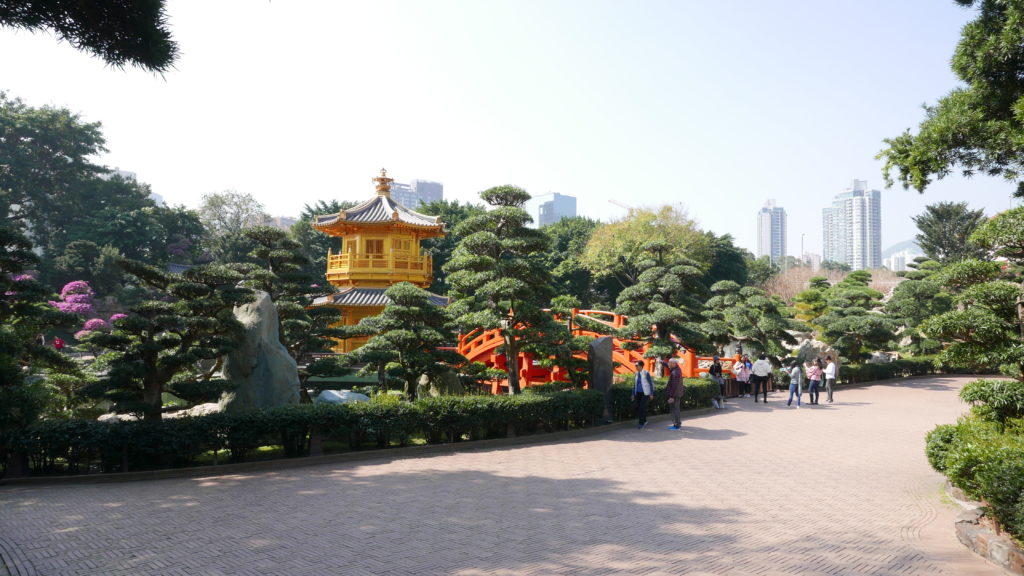 The Nan Lin Gardens does have a rather spectacular rockery. However, the rockery is not a collection of plants that grow in rocky terrain, but is in fact a collection of rocks!  May favourite rocks in the rockery are pictured below… I just love the neat lines racked in to the gravel.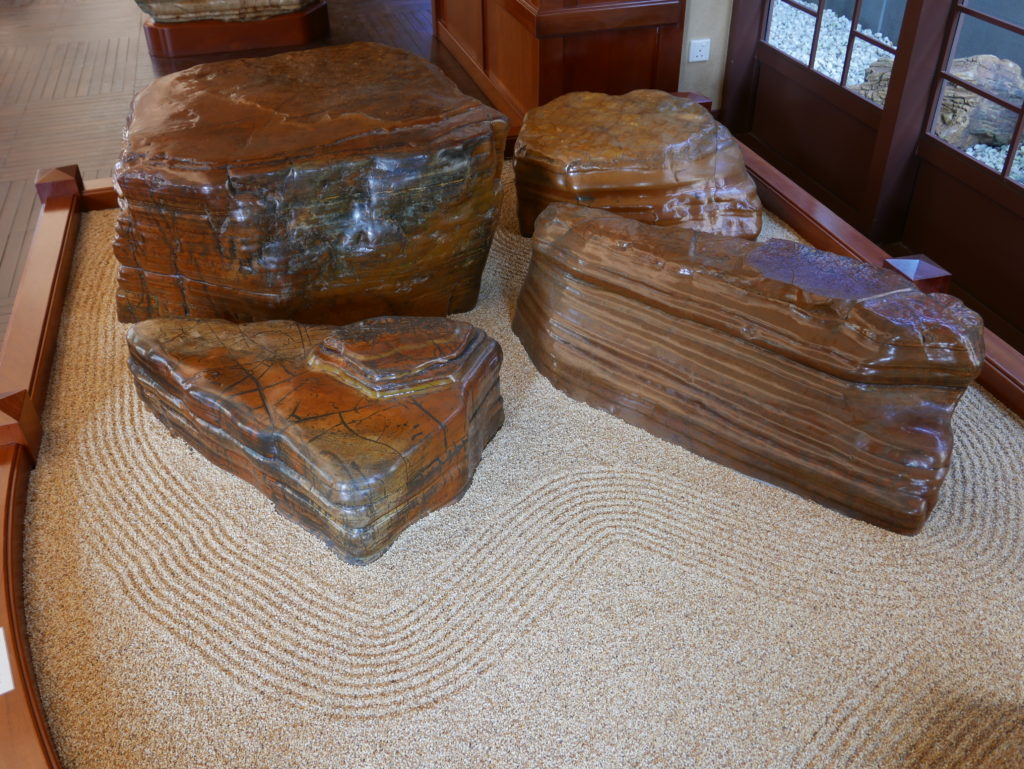 As I was visiting in the Hong Kong winter a number of the trees didn't have leaves and they looked particularly stark against the bright blue sky of a Hong Kong winter's day.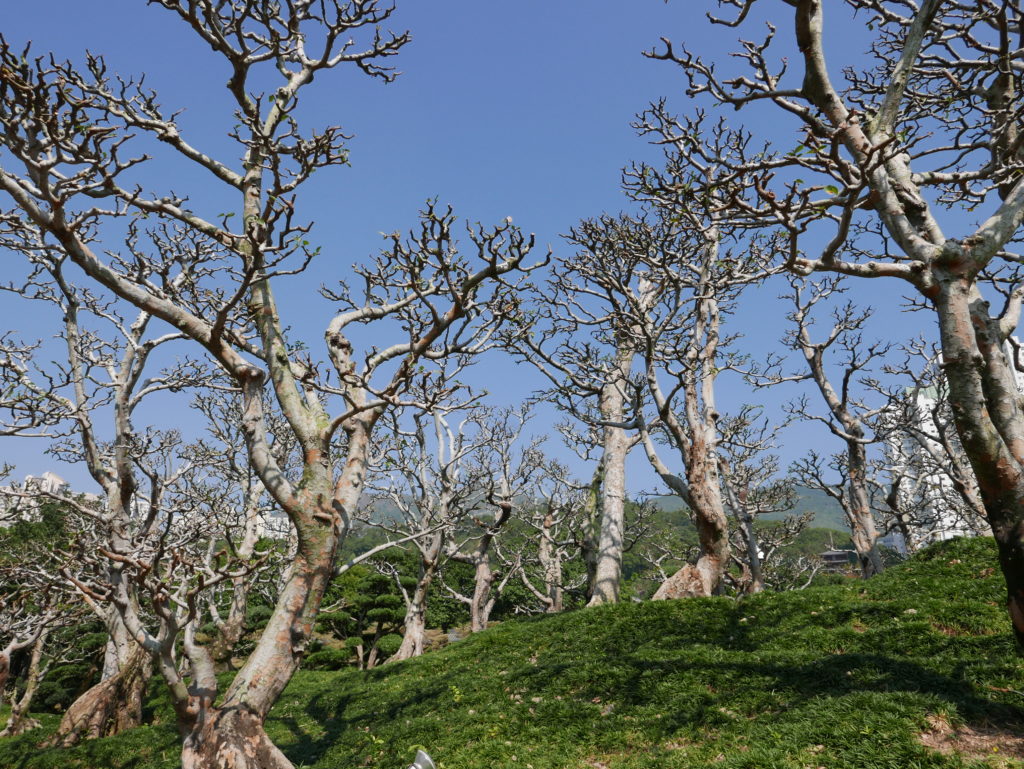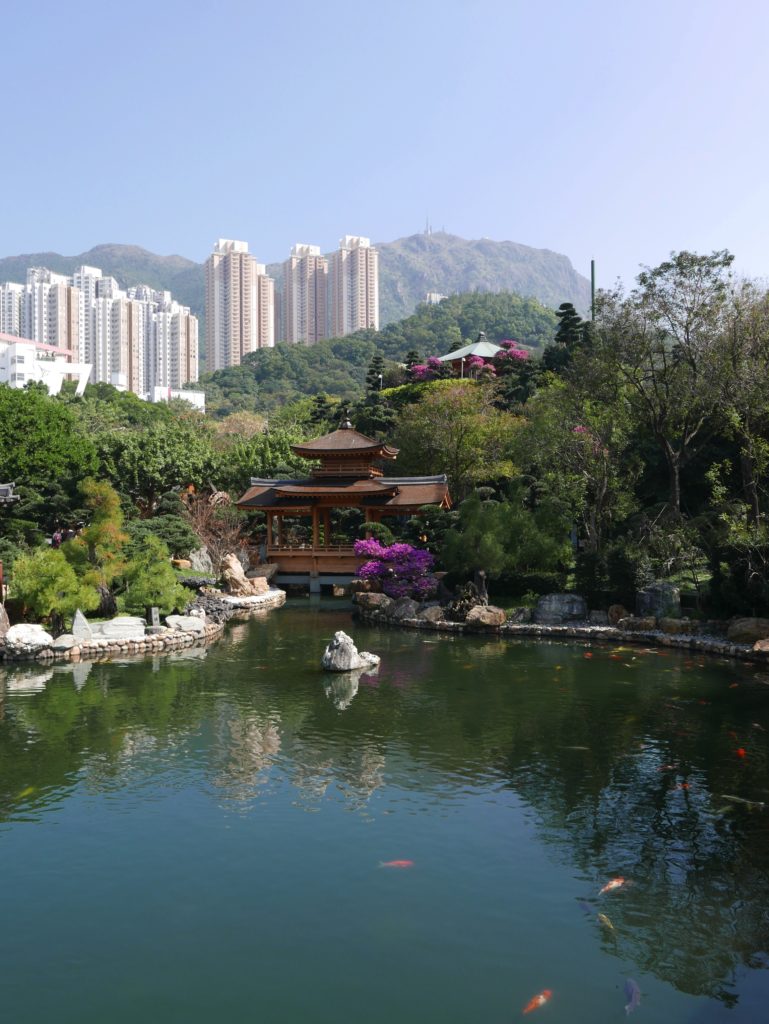 The main central pond in the garden contained some enormous carp and it was great watching them glide through the water and magically appear from, and disappear into, the depths.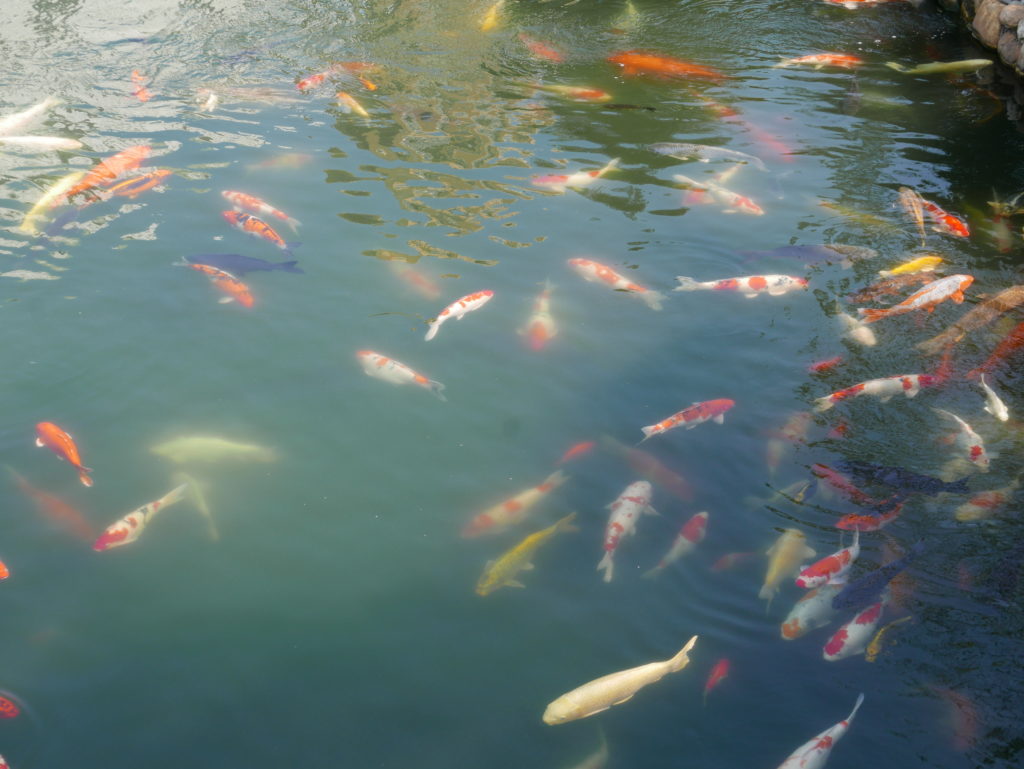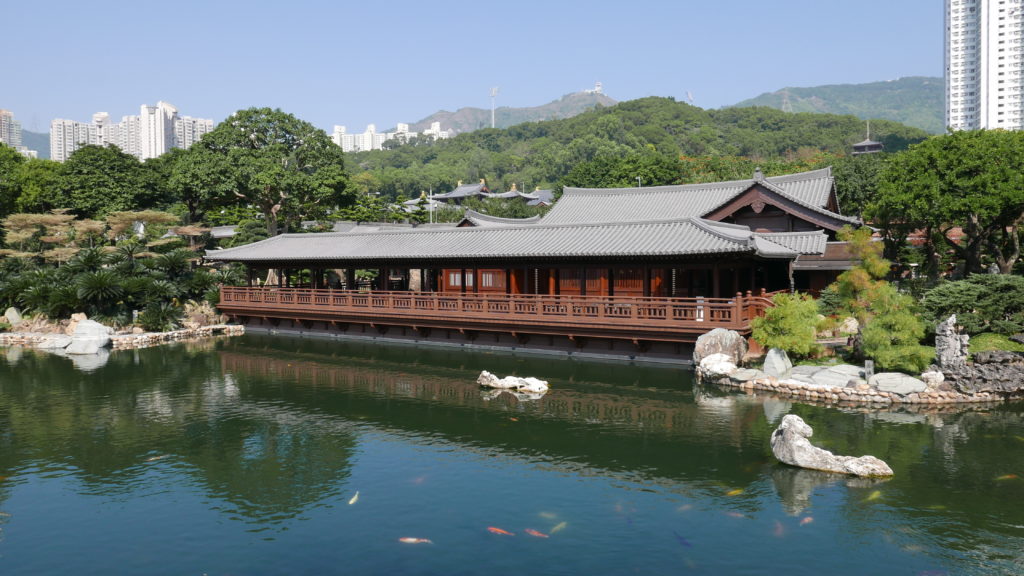 The Nan Lin Gardens is not huge, but they are worth a look, particularly if you are visiting the adjacent Chi Lin Nunnery 志蓮淨苑.
If you combine a visit to the Nan Lin Gardens with a visit to the Chi Lin Nunnery 志蓮淨苑 you could have a relaxing couple of hours away from the madness of traffic and life in Hong Kong.
Foursquare: Nan Lin Gardens
What3Words: mirroring.amuses.ages
If you have enjoyed this article then please feel free to share it using the buttons below.