When you wander around the main centre of Hong Kong you forget that Hong Kong has a history and so it was interesting to come across the Tung Chung Battery 東涌小炮台 and the Fu Tei Wan Lime Kiln near Tung Chung.
There is not a lot to see of either the battery or the kiln, but when there is not a lot of 'old' Hong Kong around every little bit helps.
The Fu Tei Wan Lime Kiln was discovered on the coast at Fu Tei Wan on the island of Chek Lap Kok in the 1960s. The kiln was excavated in 1982 and carbon dating of material on the floor dated to 610-880. The kiln was moved to its current location in 1991, by Gurkha Engineers, during the construction of Hong Kong International Airport. The kiln was used for burning oyster, and other shells, to produce lime. The shell ash (lime) would then used for water proofing, painting houses and producing cement.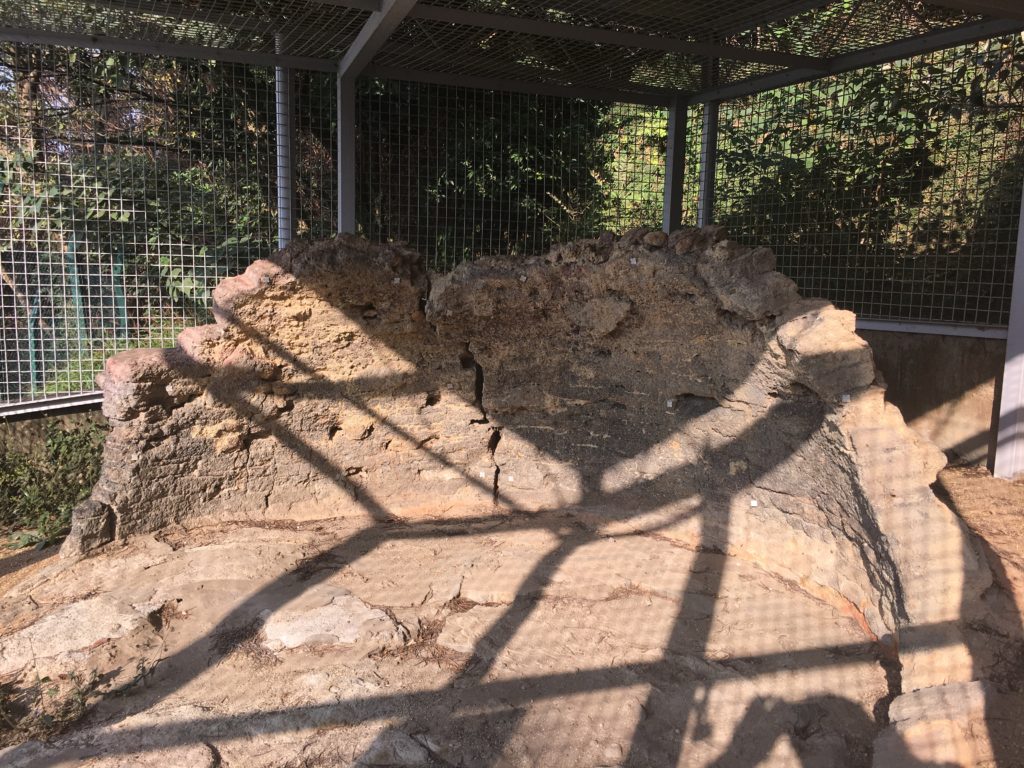 The Tung Chung Battery was discovered in 1980 when undergrowth was being cleared. All that can be seen of the battery are some low walls forming a corner. It is thought that the battery was built by the Viceroy of Guangdong and Guangxi provinces in 1817 during the 22nd year of the Jiaqing Reign of Qing Dynasty.
The purpose of the battery, along with the Tung Chung Fort some 1,000 meters to the south was to control the Lantau Channel through which all ships had to pass en-route to Guangzhaou. The battery is possibly one of two batteries built and mentioned in the Guangdong Annals.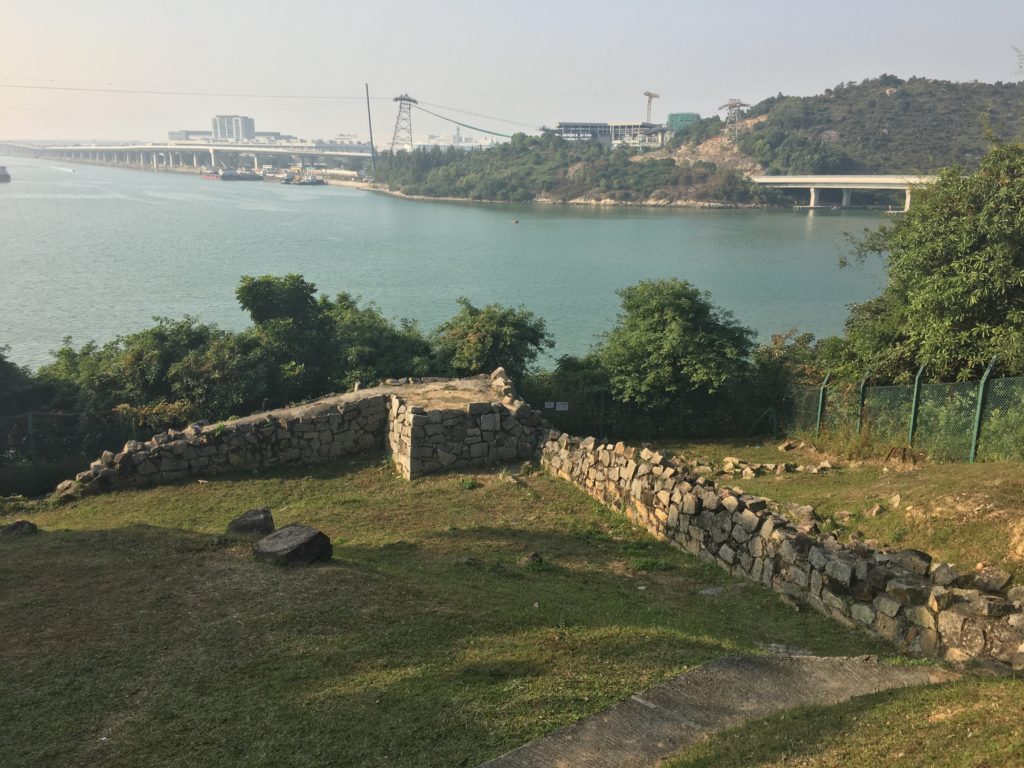 In the late 18th century the only safe anchorage near the Lantau Islands were at Tai O and Tung Chung. However, there was no military presence in the area (the nearest fort was at Tai O, which was manned by only 30 soldiers), and Fan Lau Fort was too far away to be effective. Hence, the fort and battery at Tung Chung were built. The battery was under the command of the Dapeng Battalion and was manned by 1 officer and 30 soldiers.
The battery certainly gives a commanding view across the Lantau Channel.
The Tung Chung battery, although small, is protected under local law.
Foursquare: Tung Chung Battery
What3Words: conceals.kebab.orders
If you have enjoyed this article then please feel free to share it using the buttons below.