I was in Hong Kong for a few days and I had been tipped off about a Lunar New Year Market that was taking place in Victoria Park (維多利亞公園), so I thought I would check it out….  The place was crazy!  It was absolutely packed.  And, I have no idea what Queen Victoria (statue below) would make of it all.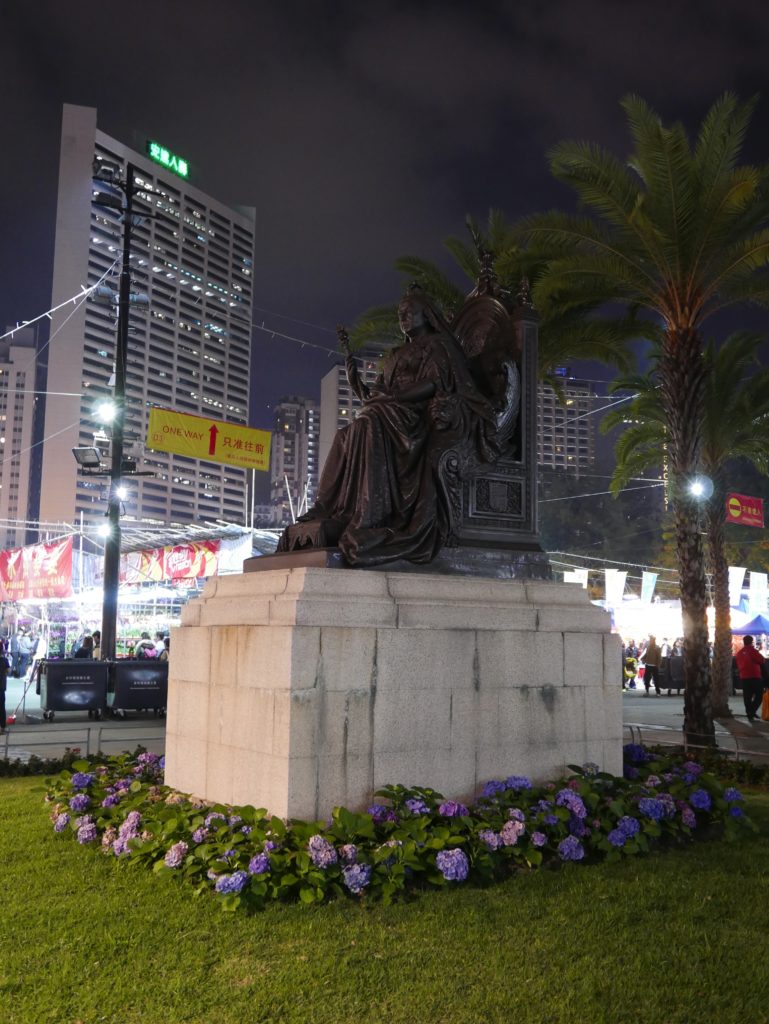 (Just so you know. The statue of Queen Victoria was commissioned in 1887 by the Hong Kong Government to commemorate 50 years since the accession of the Queen to the throne. The statue was cast in the UK and shipped to Hong Kong. The statue was completed in 1890 and displayed in London before being shipped to Hong Kong in 1896. The statue was originally unveiled in the Central District (in what is now called Statue Square) on the 28th May 1896. The statue left Hong Kong during the Japanese occupation (1941-45) and returned in 1946. Following restoration (completed in 1952) the statue was then moved to Victoria Park in 1955.)
The market was mad.  I don't think I have ever been to a market that operated a one-way system…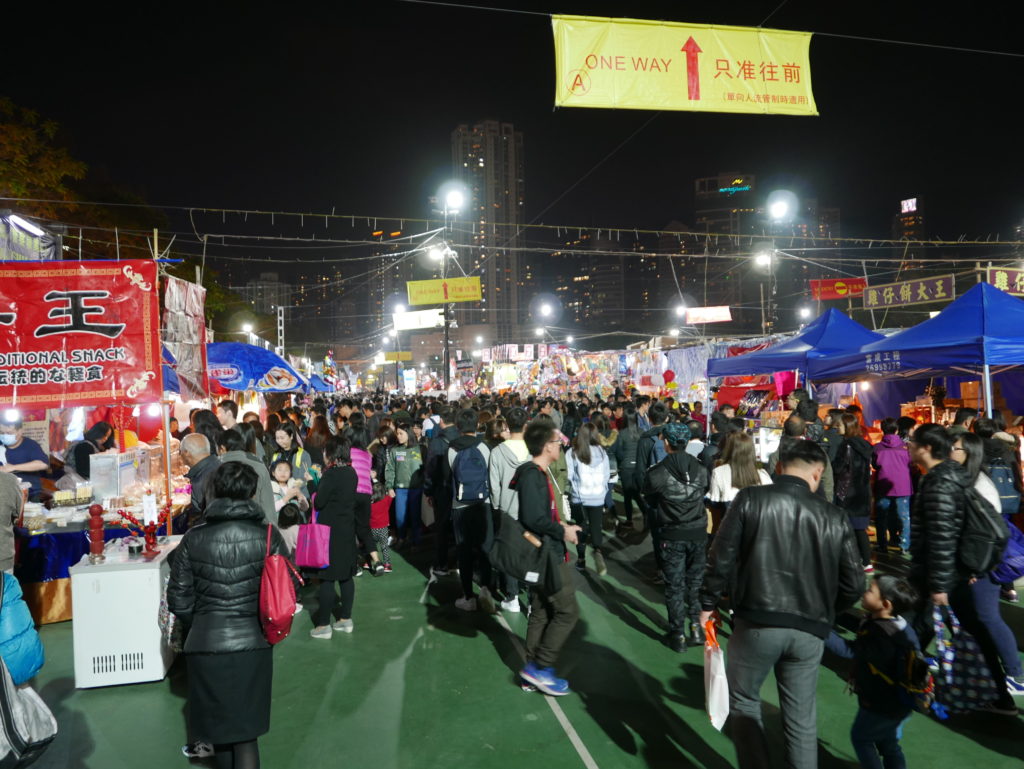 The stalls in the market were mixed and ranged from what appeared to be professional operations, to small stalls run by school kids raising money for their school.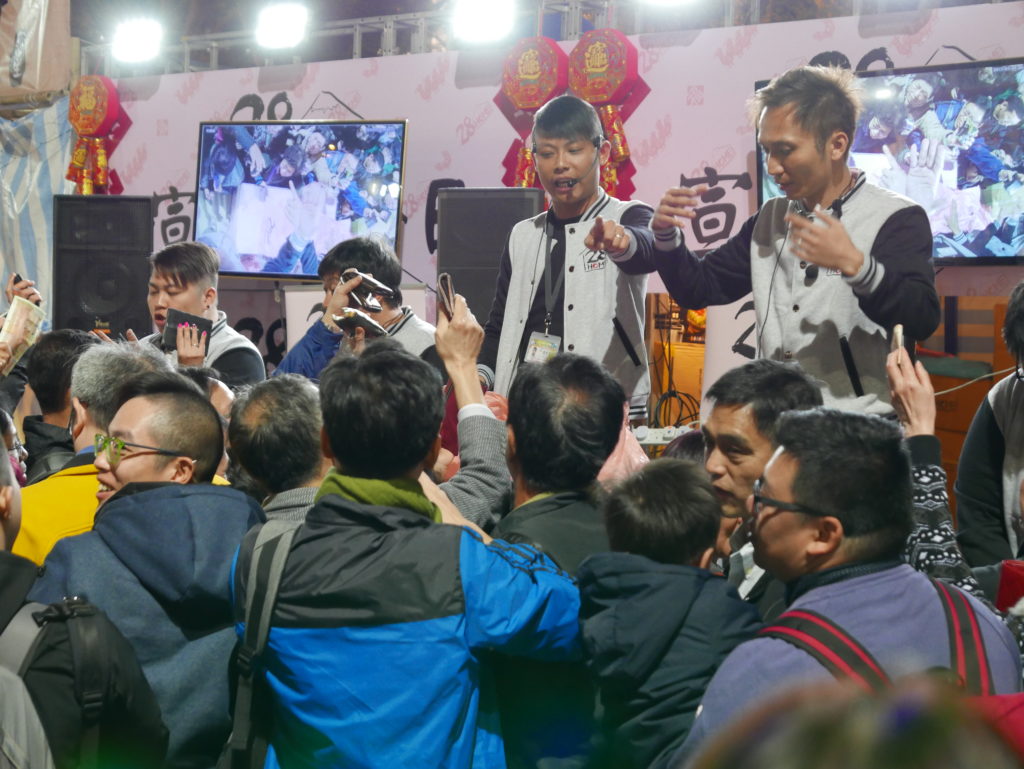 The school kids certainly let you know they were there!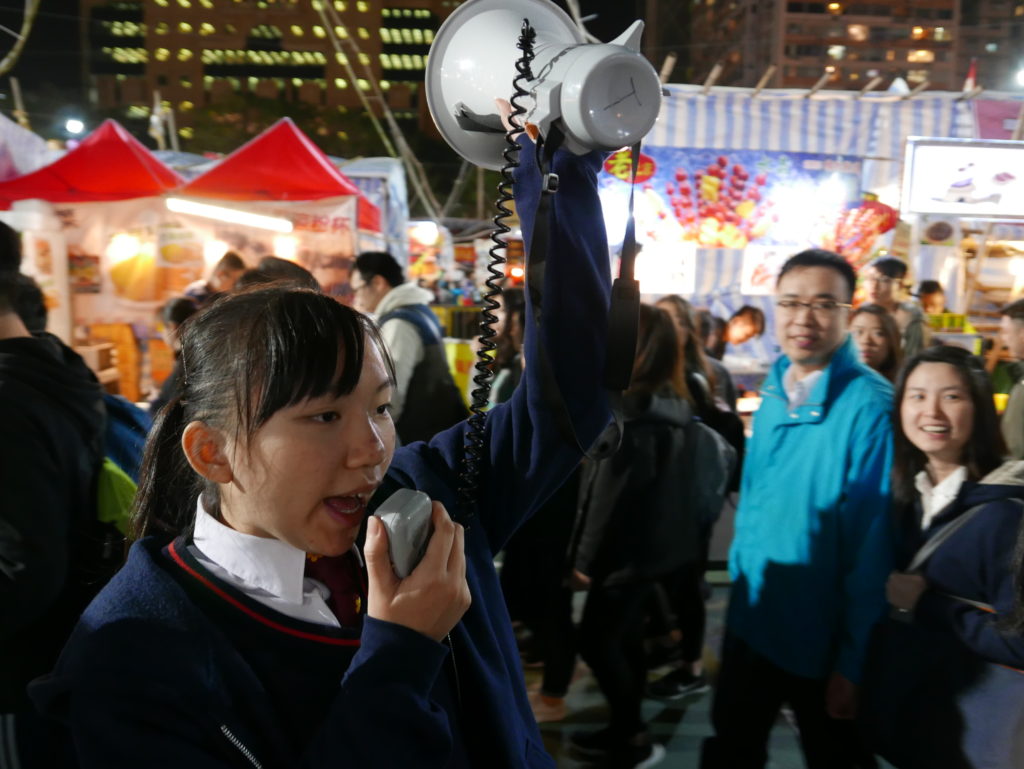 A large part of the market was 'dedicated' to selling stuffed toys, and other sections to plants and flowers.  Everywhere you went there were people shouting and proclaiming their offers.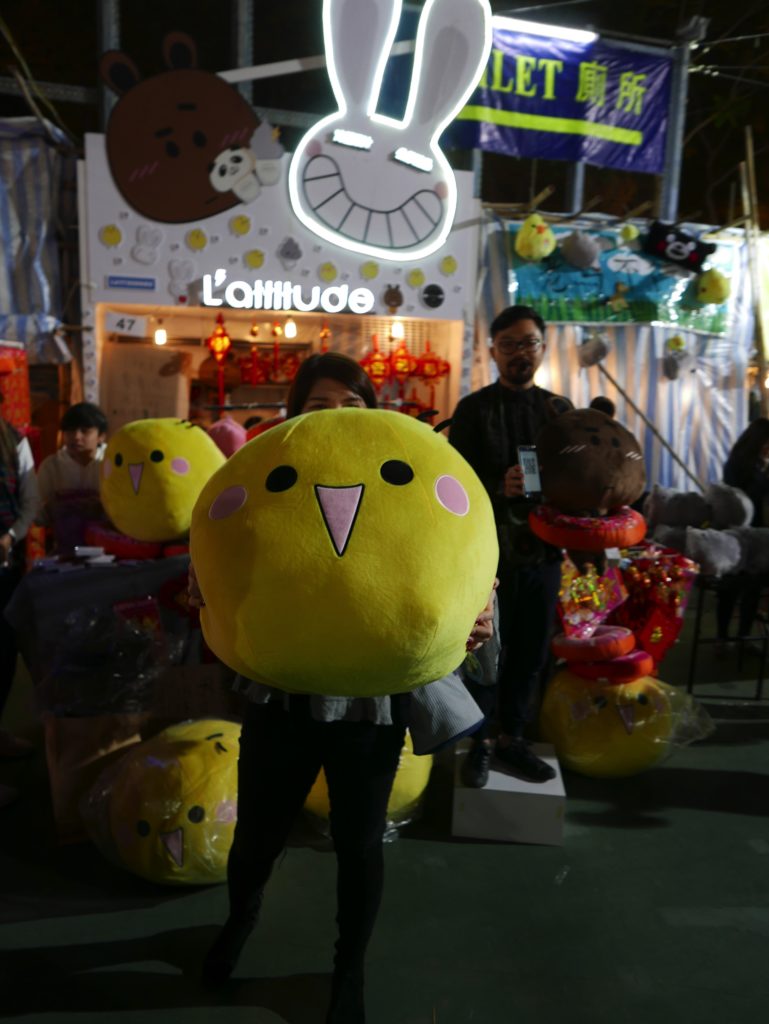 The market was certainly very popular.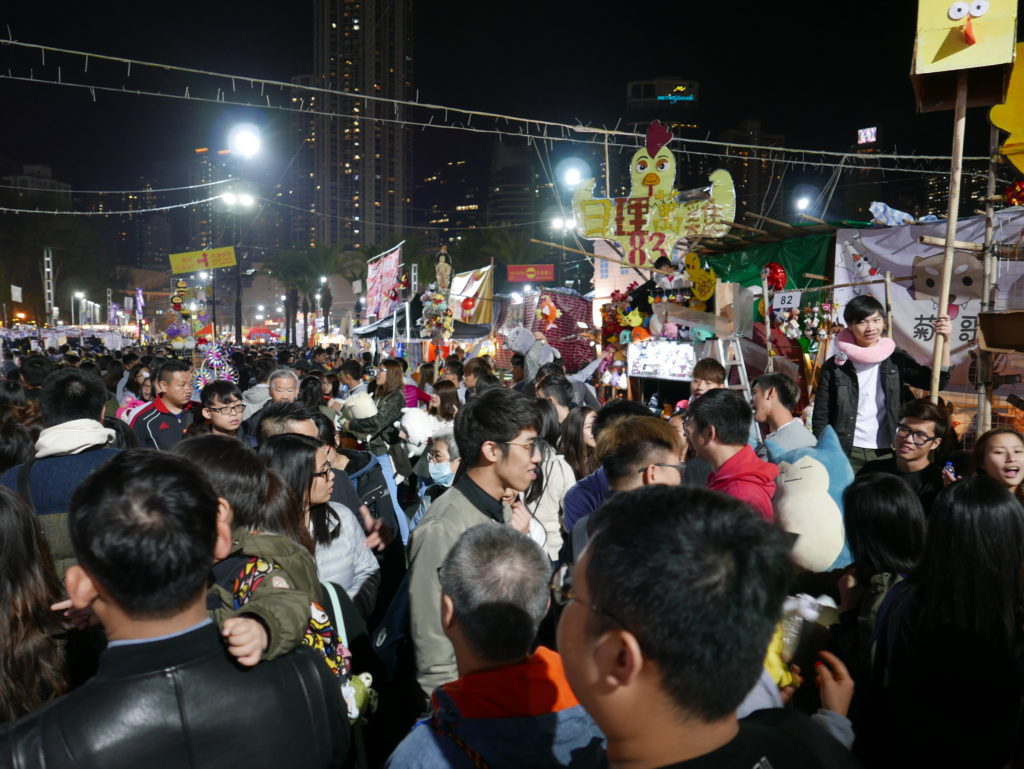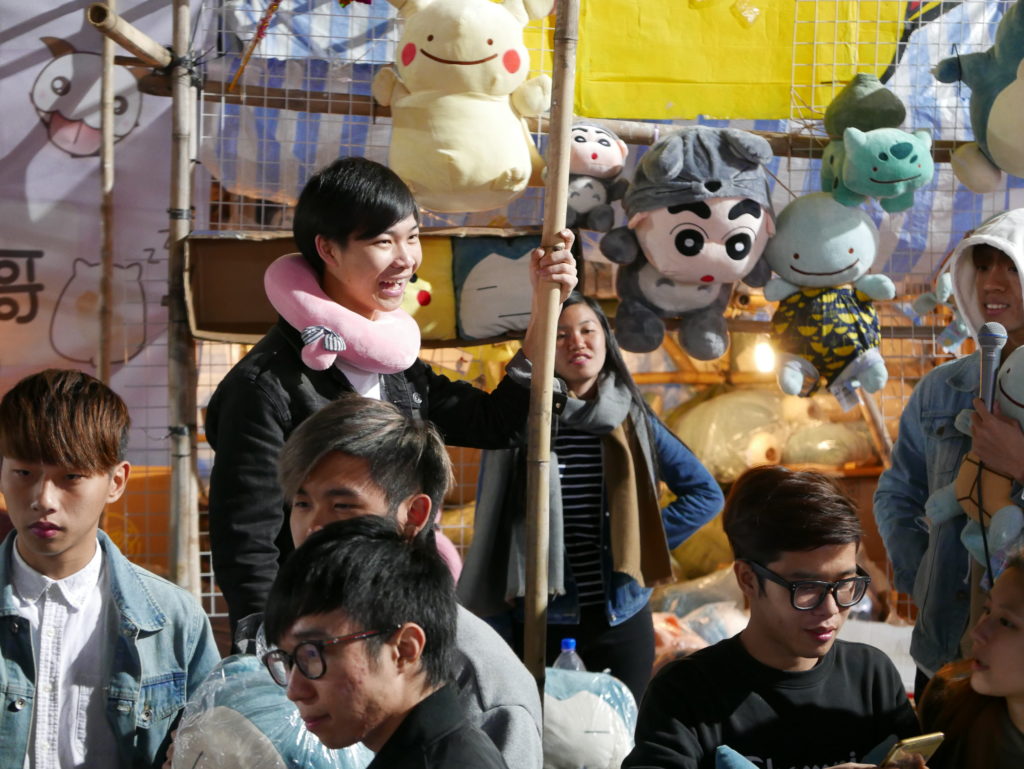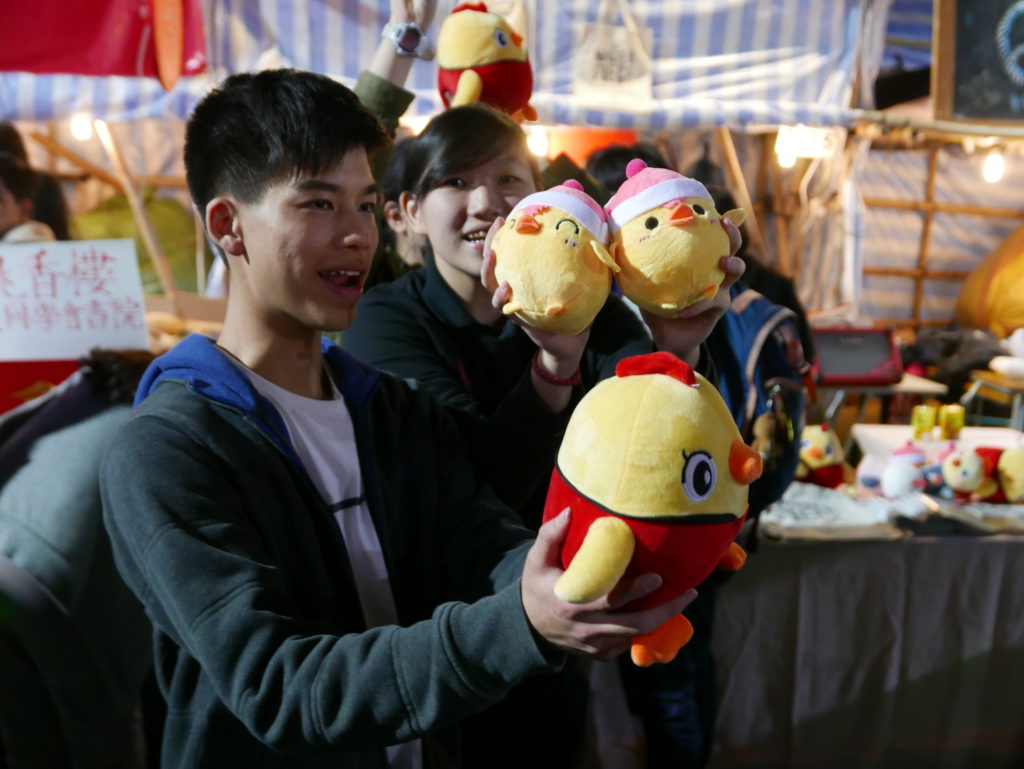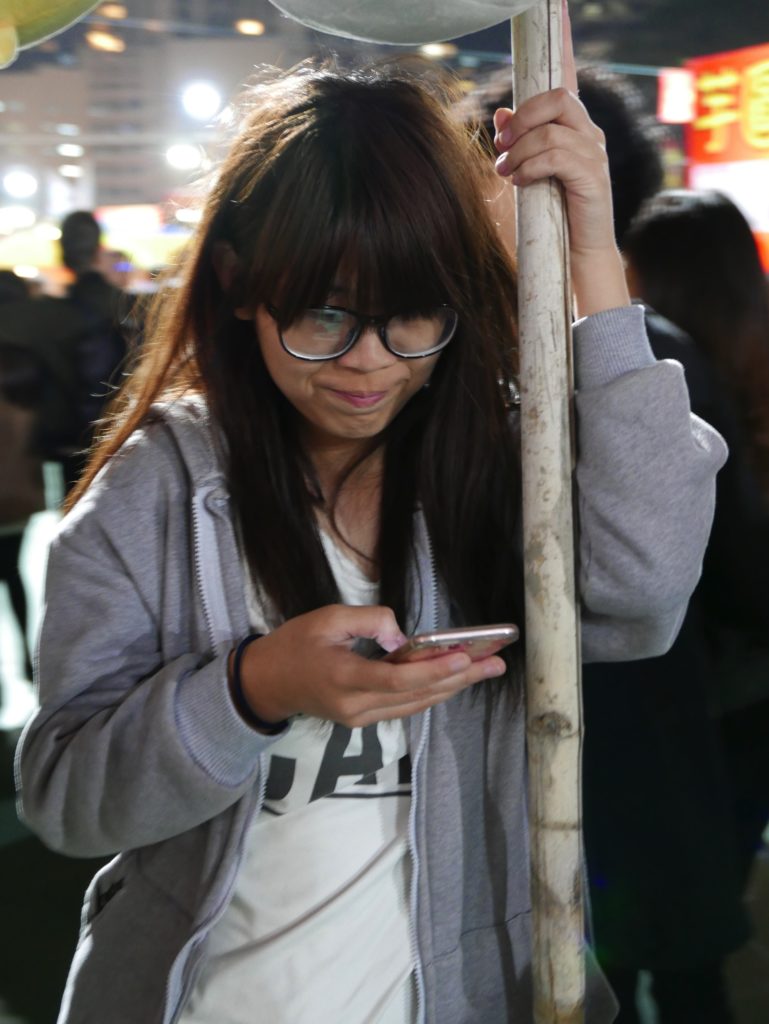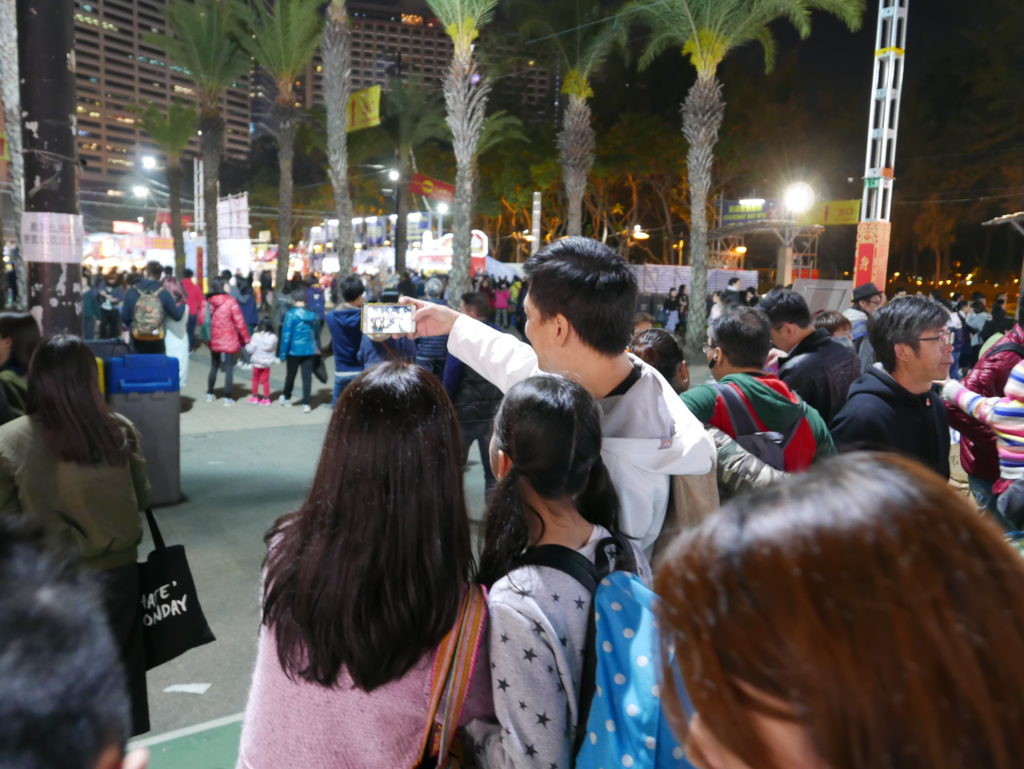 I did like the ingenious use of poles and ladders to get market stallholders noticed.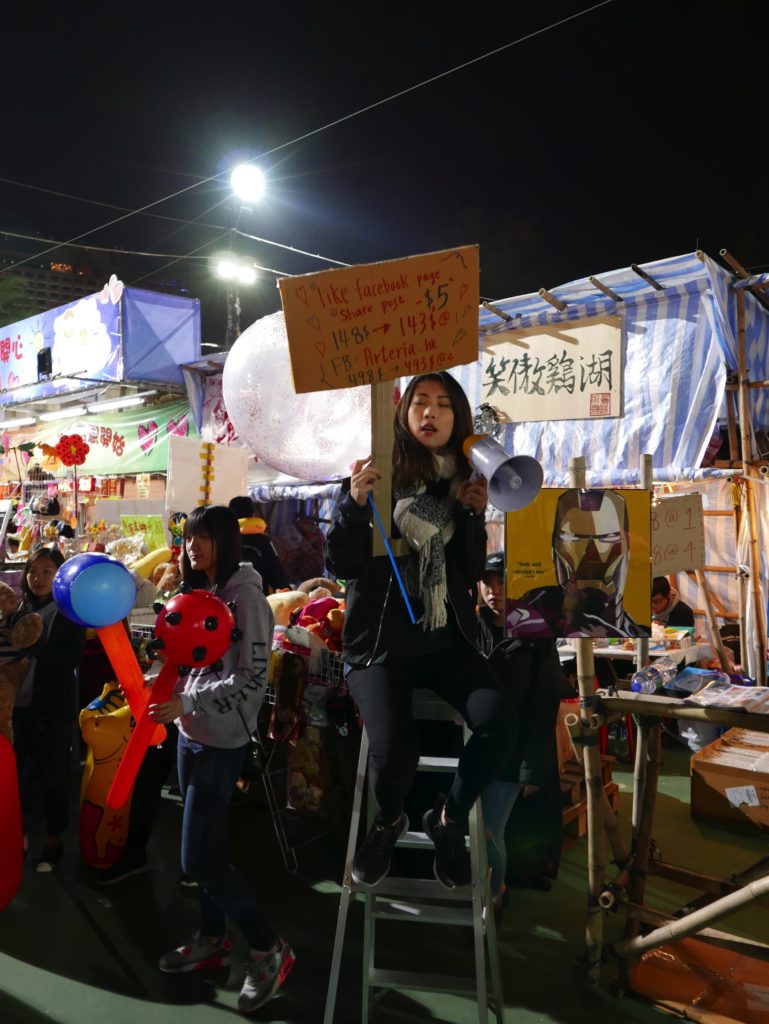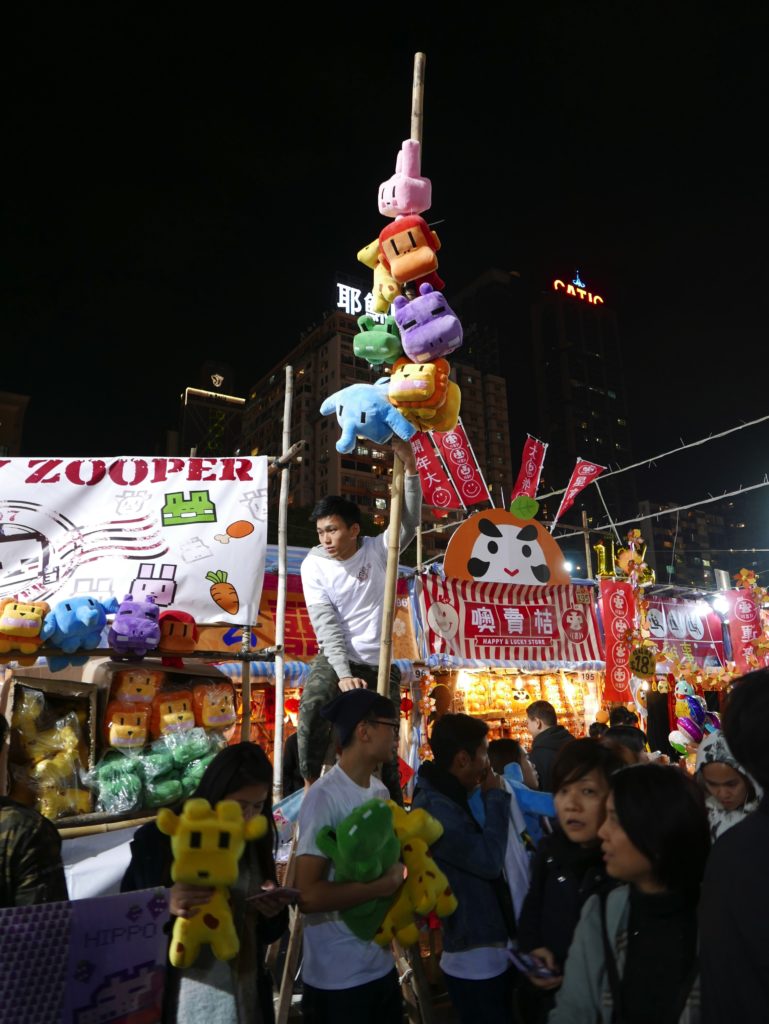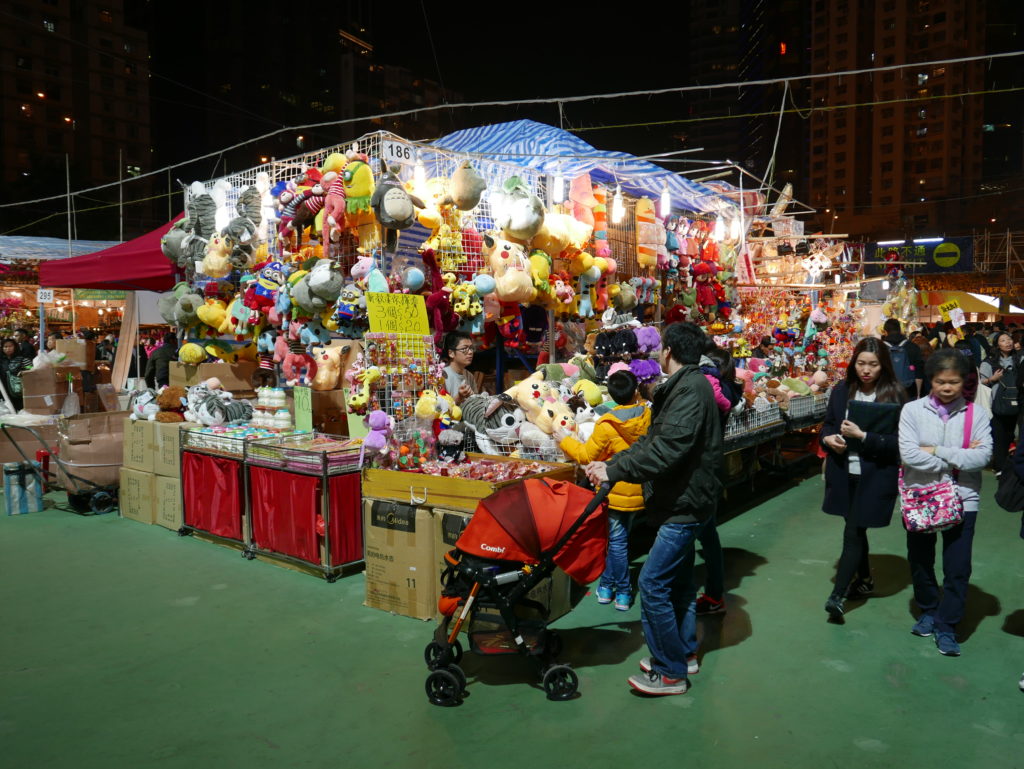 The flower section was stunning.  The colours of the blooms, and the smells, were fantastic.  Almost over powering.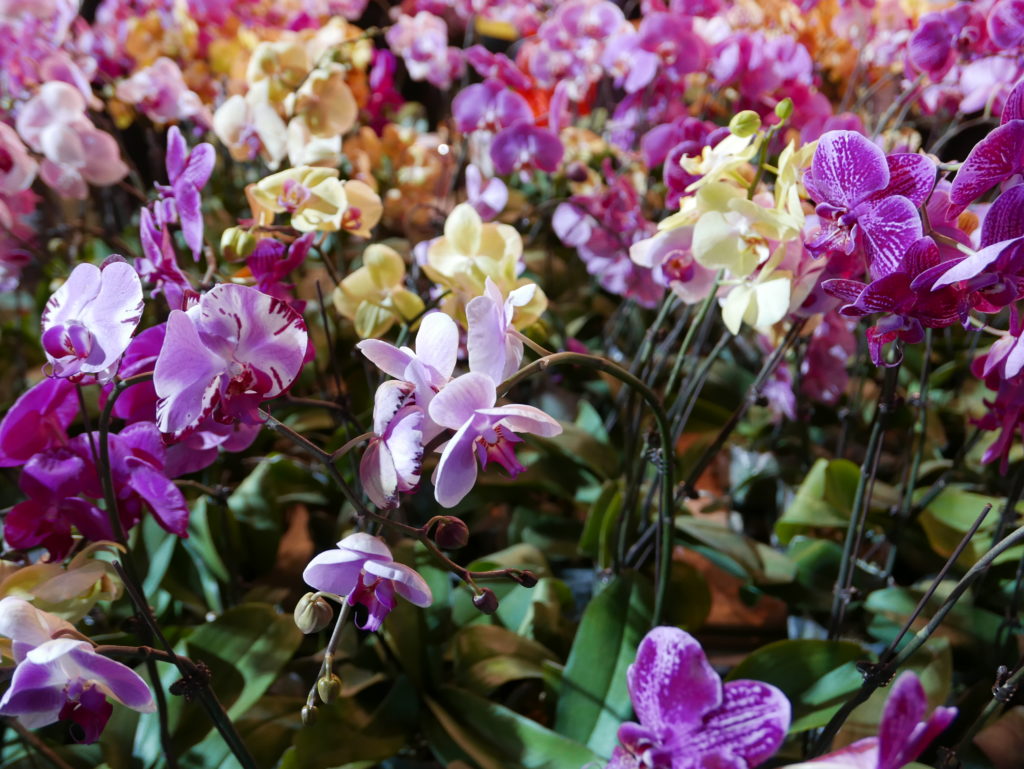 I had to ask what the fruits were below, and I was told they were mandarins and were supposed to bring good luck and prosperity over the new year.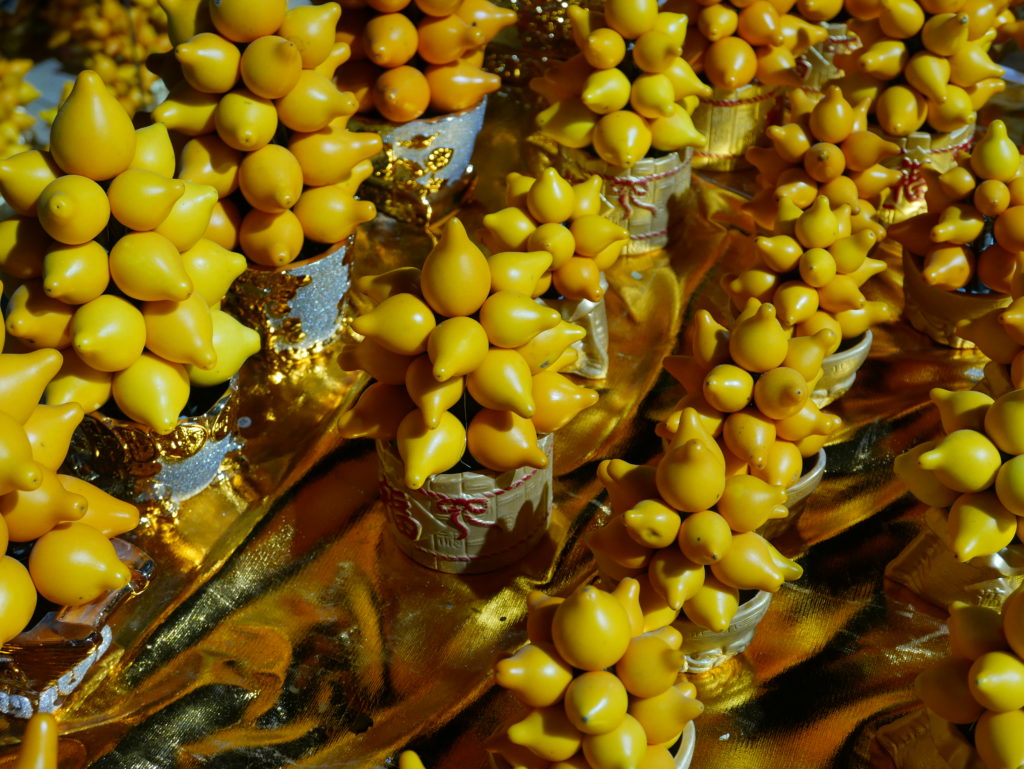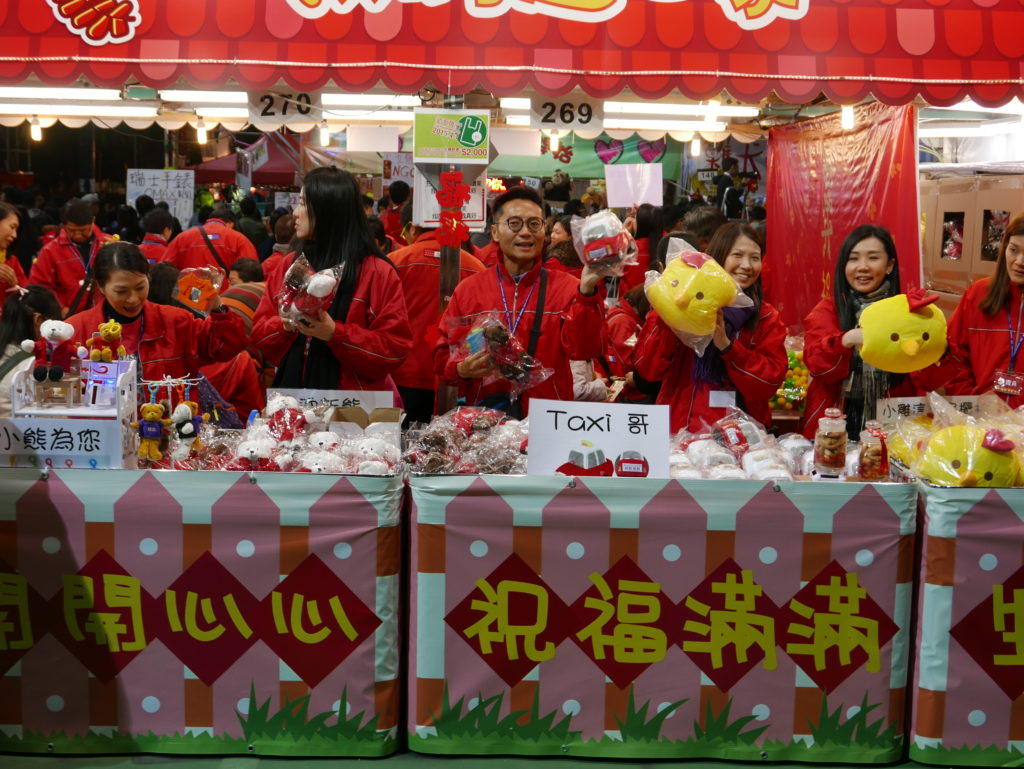 There were some food stalls at the market, but on the whole I found them disappointing.  I was hoping for some good Hong Kong street food, but all that seemed to be on offer was 'carnival' food.  However, the people eating it seemed to be enjoying it.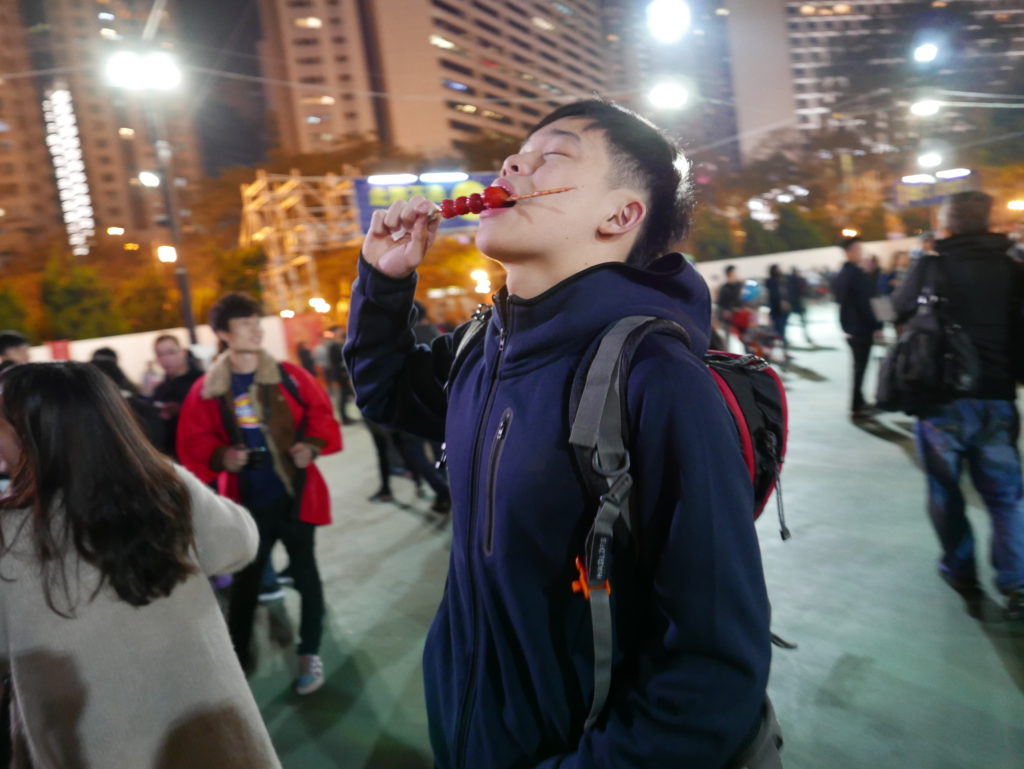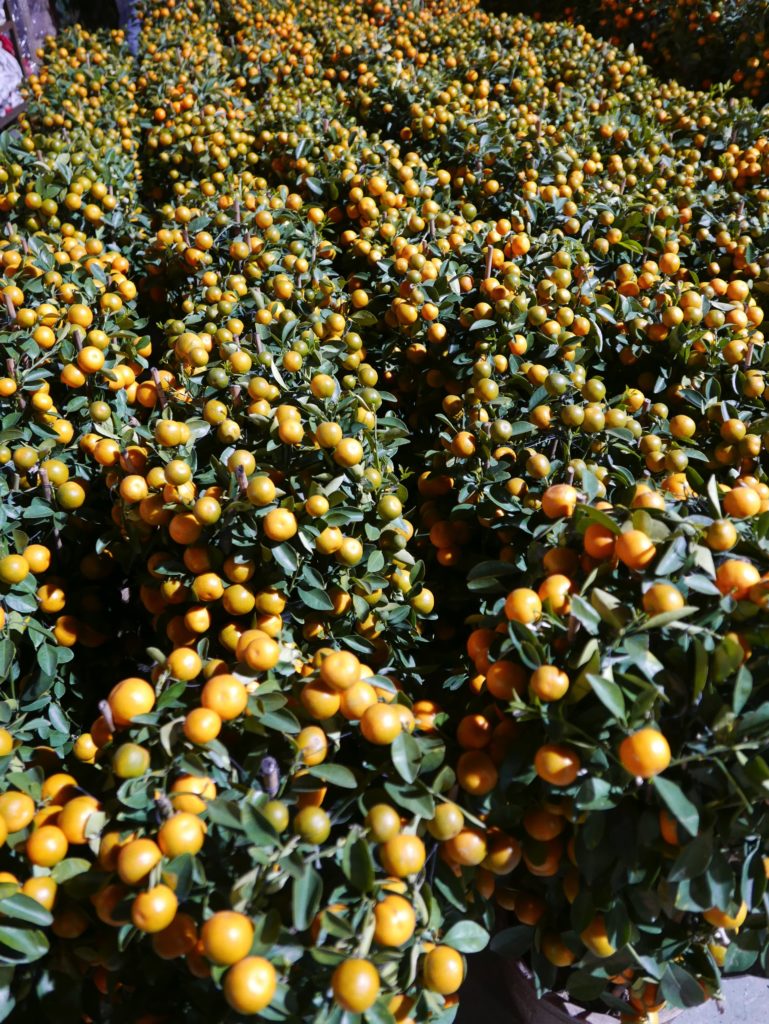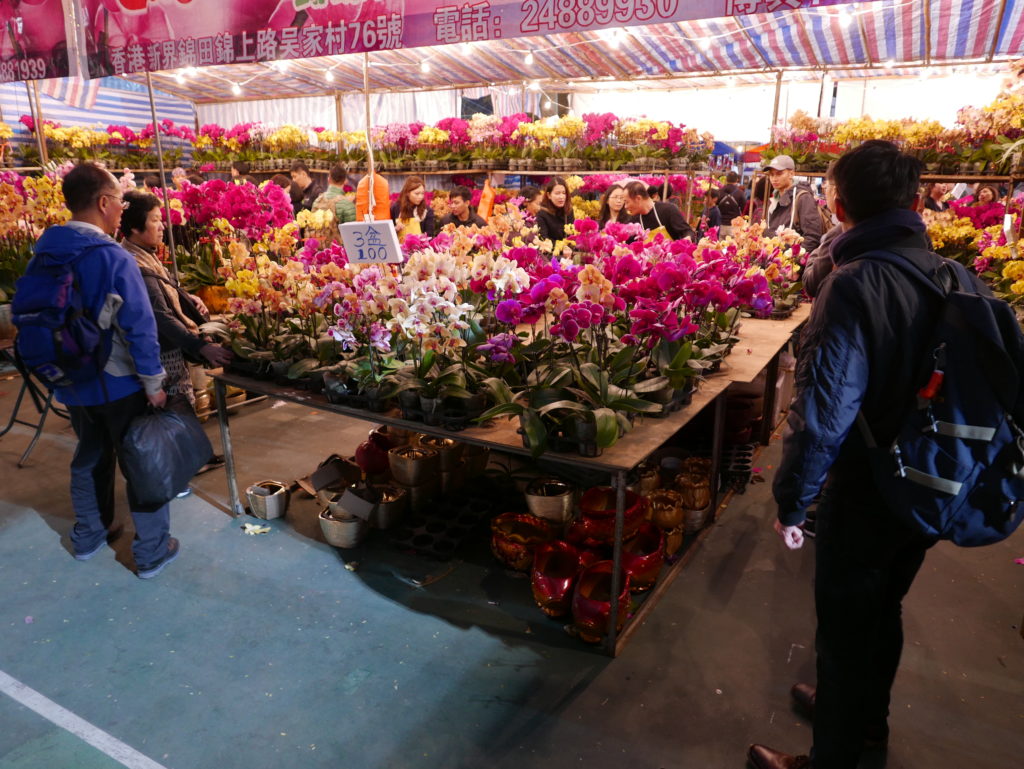 Overall, although I found the market fascinating, I was disappointed.  All the soft toys on sale really seemed to detract from the place.  I was hoping for a more traditional night market, and I was certainly hoping for traditional Hong Kong street food.
Happy Chinese New Year…
Foursquare: Lunar New Year Market, Victoria Park
If you have enjoyed this article then please feel free to share it using the buttons below.