This was my second visit to Mandalay, Myanmar (Burma) and on this trip, I had a spare evening, so I decided to take a tour by taxi out to U Bein Bridge – ဦးပိန် တံတား. The taxi picked me up from the Mandalay Hotel at around 3:30 pm and we headed out to the bridge as I've been told the time to be there was sunset (around 7 pm).
On the "tour" we visited a number of places and started by visiting a street that contained businesses that specialised in carving stone.
At first, I thought it was a ruse to part me from my cash. Over the years I have taken enough "taxi tours" to know that a common tactic is always to take you to a "my friends shop for the best deal in town". In this case, I was wrong, it was just a visit to look at some businesses that specialised in stone carving, and there was no attempt to sell me anything. A refreshing change?
I found the street very interesting as it was great to see how all the wonderful carvings in the temples around Myanmar (Burma) are produced. There was a real art to it. Yes, it did look a bit "production line" as there was clearly different groups of people working on set tasks, for example, some doing rough carving and working the stone to a certain point only to be finished off with some fine carving work, and some people just seem to be involved in cleaning and polishing the finished piece. What was surprising was the use of power tools to do most of the work. And some of these tools seem to be too large for the job.
One thing that was clear was the lack of "health and safety". None of the workers I saw were wearing masks, and yet the air was thick with dust from the working of stone. I only spent some 10 to 15 minutes at the site and yet when I got back into the taxi, and for the next hour or so, all I could taste with the dryness of the stone powder. I wonder what it's doing to the worker's lungs?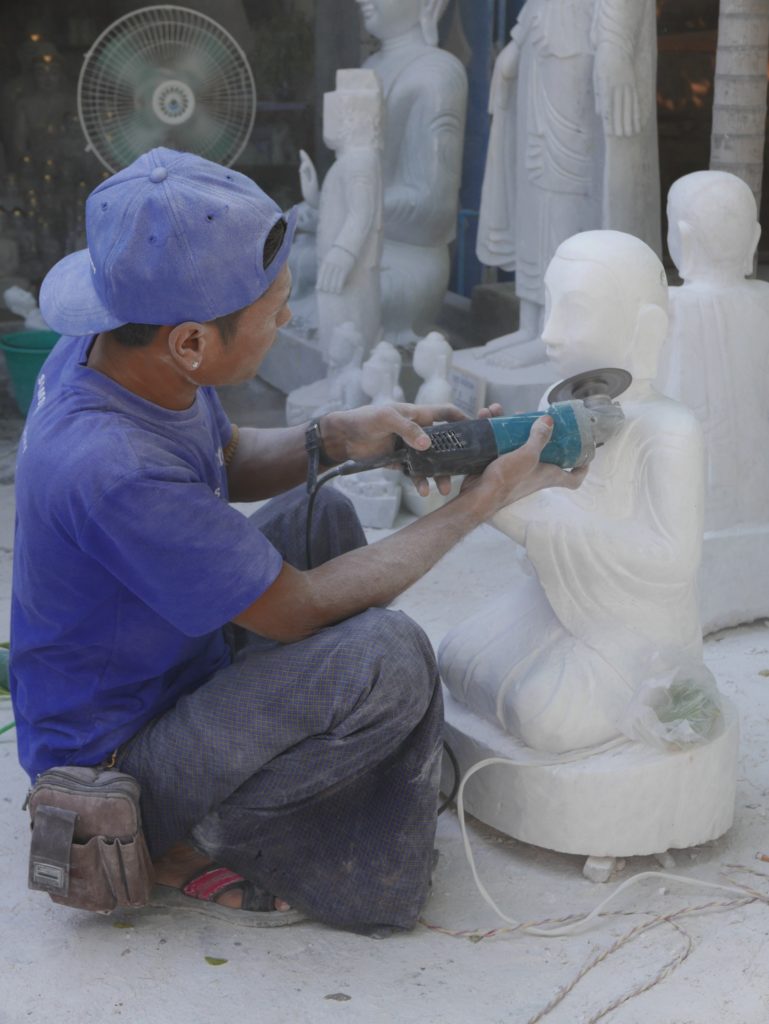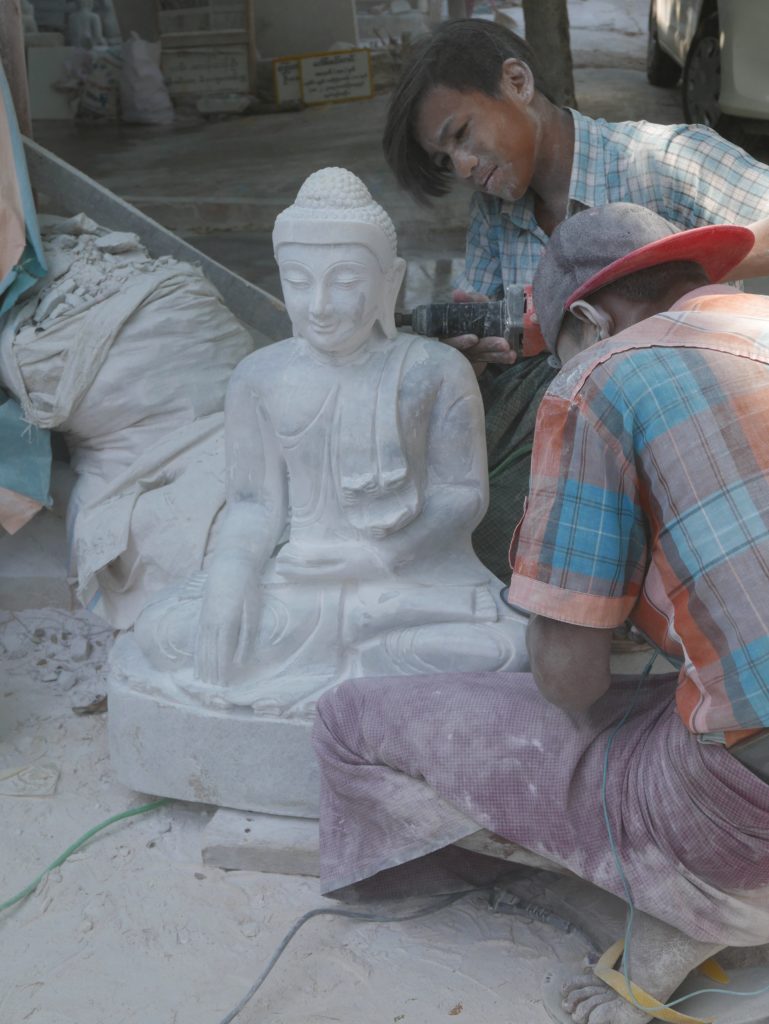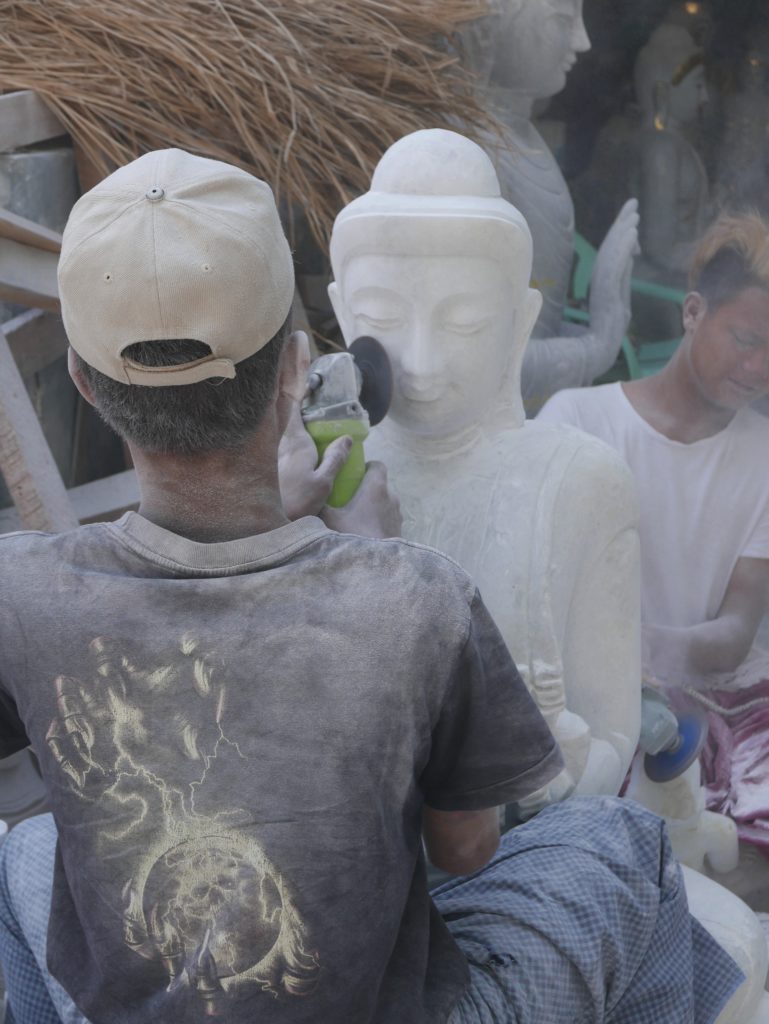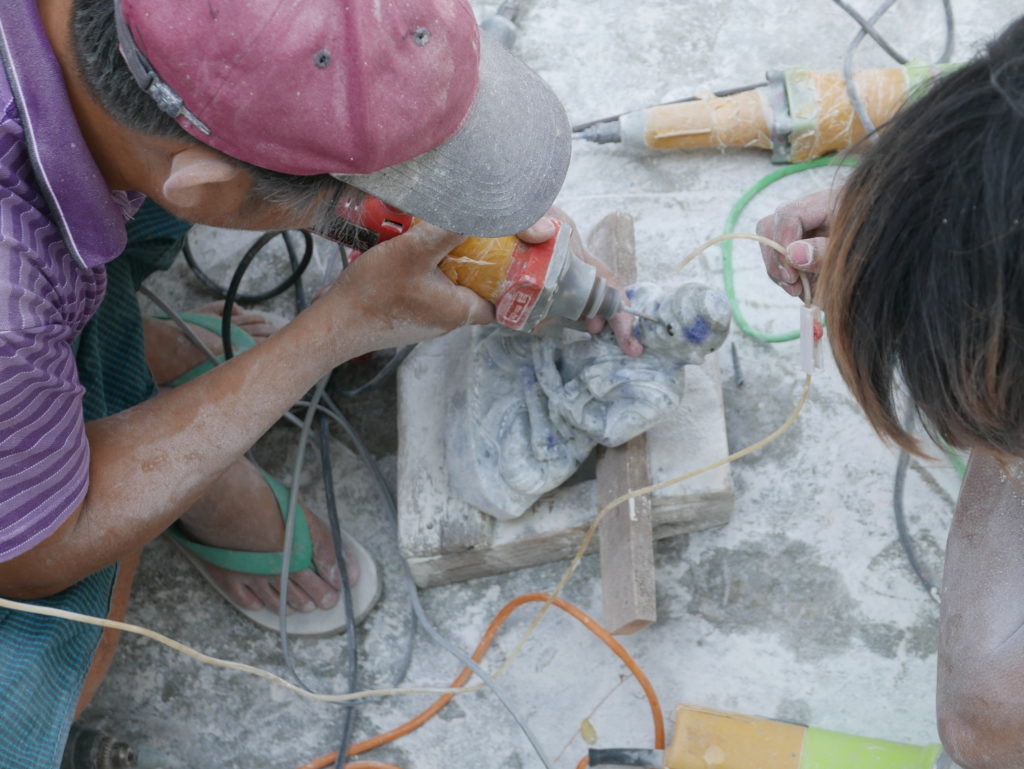 If you have enjoyed this article then please feel free to share it using the buttons below.